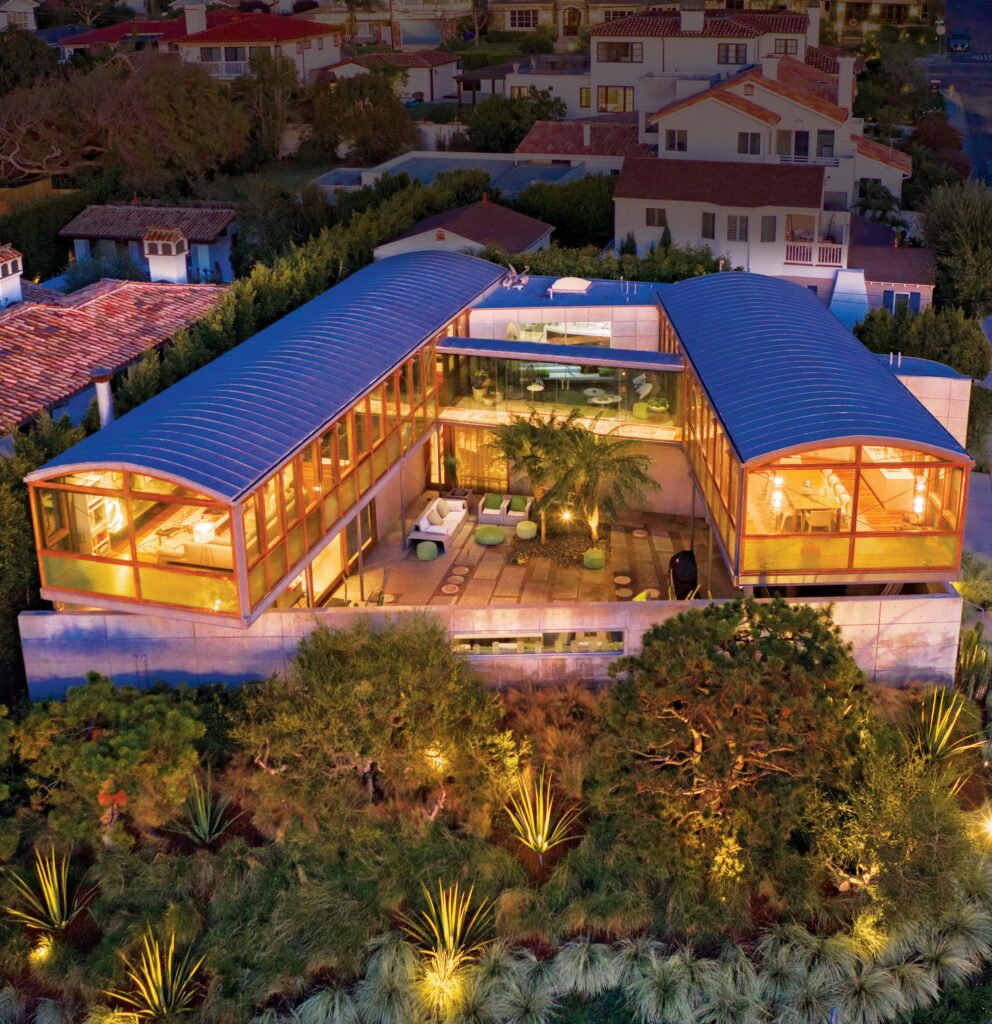 904 Highview Avenue: a Beacon on the Hill
904 Highview Avenue aka Sharon's California House II in Manhattan Beach, which won a Residential Architect Design Award in 2000, was recently remodeled to bring it up to date. The home is a perfect example of Gerald Horn's design talent, and its privacy and freedom provide an amazing sanctuary.
Reach the Most Affluent Homeowners in Southern California
Access 68,000+ home enthusiasts every month with an ad in DIGS Magazine
Get Your Home on the Cover of DIGS
Ask about our exclusive Cover Home & Feature Article Package
– The Exclusive Streaming TV Platform for Real Estate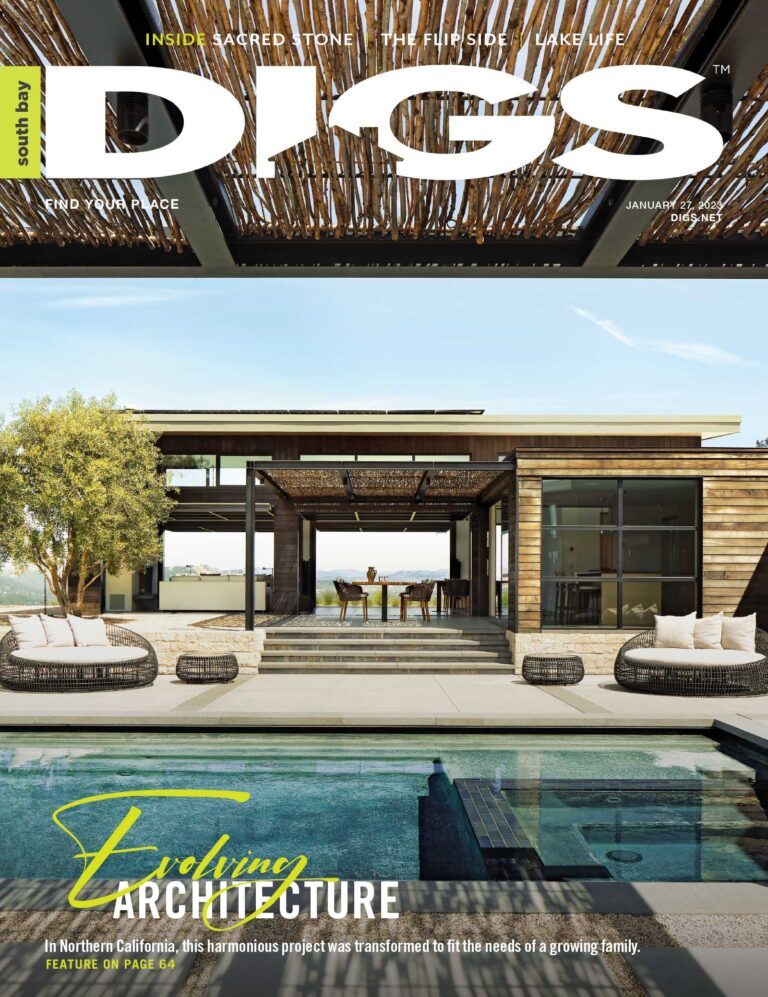 South Bay Digs • January 27, 2023
ON THE COVER Evolving Architecture: In Northern California, this harmonious project was transformed to fit the needs of a growing family by Feldman Architecture.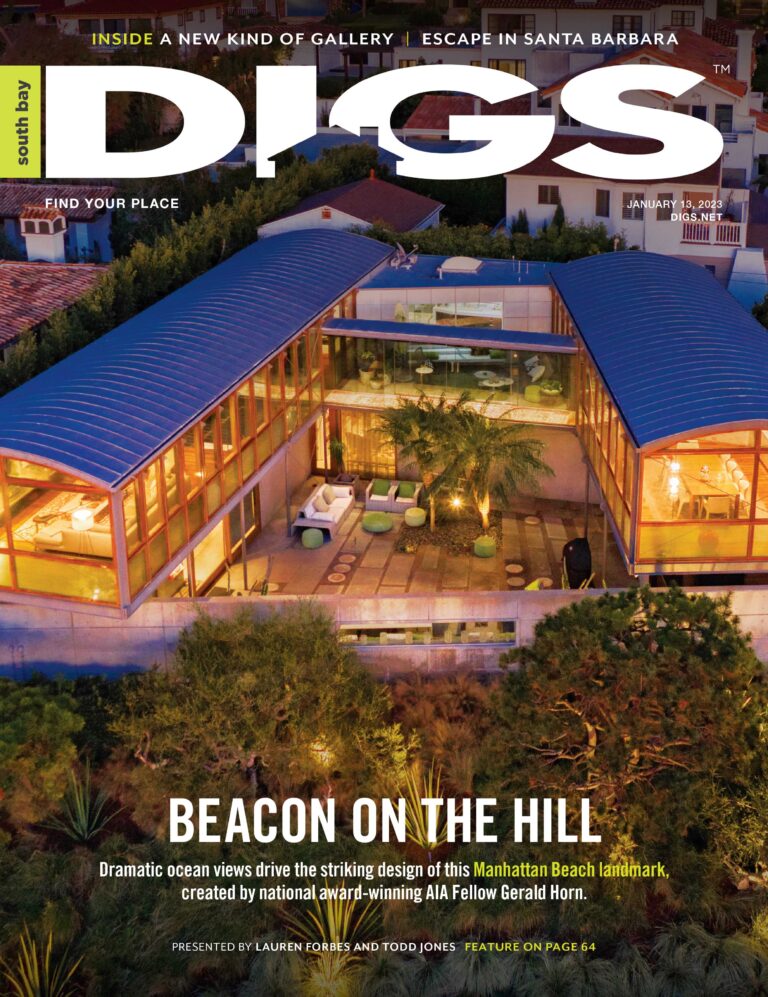 South Bay Digs • January 13, 2023
ON THE COVER Beacon on the Hill Dramatic ocean views drive the striking design of this Manhattan Beach landmark, created by national award-winning AIA Fellow Gerald Horn presented by Lauren Forbes and Todd Jones.
Westside Digs • January 13, 2023
ON THE COVER Journey to Point Dume: An inspired one-acre Malibu retreat is distinguished by a globally channeled aesthetic and far-reaching bluff top views presented by Chris Cortazzo of Compass.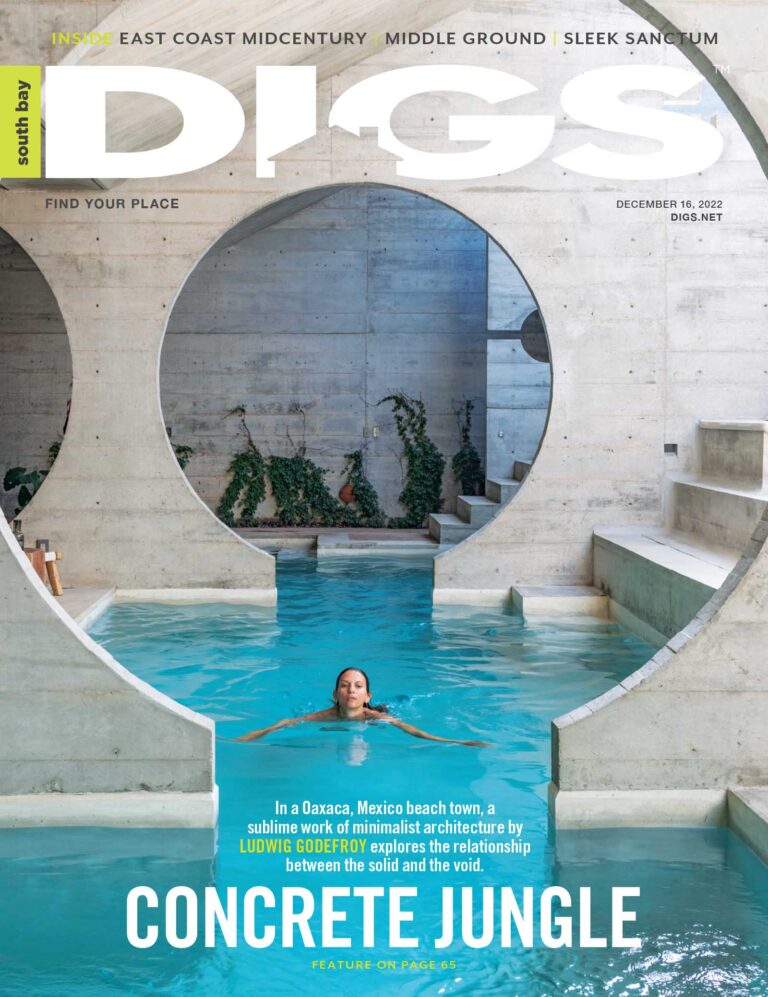 South Bay Digs • December 16, 2022
ON THE COVER In an Oaxaca, Mexico beach town, a sublime work of minimalist architecture by Ludwig Godefroy explores the relationship between the solid and the void.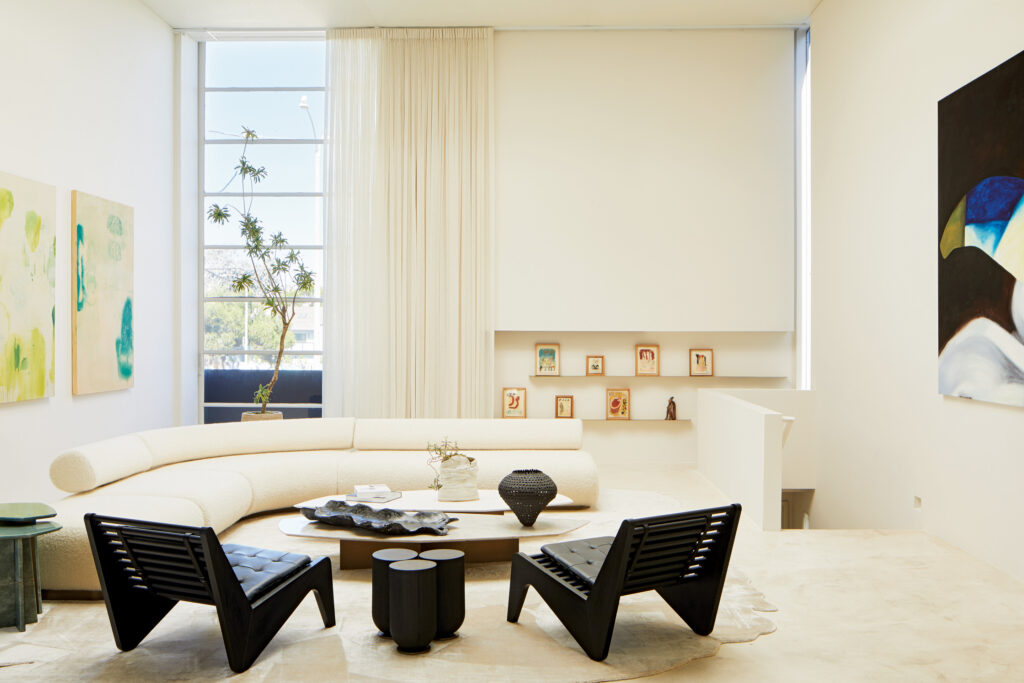 Maison Lune: A New Kind of Gallery
Sandrine Abessera and Lubov Azria have founded Maison Lune, a contemporary art and design gallery located in the heart of Venice, California. The space is designed to look like a home, intended to help visitors imagine how any of the art pieces or furniture would fit into their own daily environment.
Yana Schafer's East Coast Midcentury
Built in 1974 by locally renowned architect Lawrence Stern, the 6,000-square-foot Malyev Schafer-redesigned house was designer Yana Schafer's perfect home that she shares with her husband...
A Glamorous Private Oasis by KES Studio
Covering 2,498 square feet inside , the by KES Studio-designed penthouse also comprises a 4,267-square-foot terrace that offers 360-degree views of Los Angeles with a large...
Spotlight Your Business in DIGS with a Sponsored INFLUENCERS Article
Reach Affluent Home Enthusiasts on digs.net
Sign Up for DIGS Newsletters