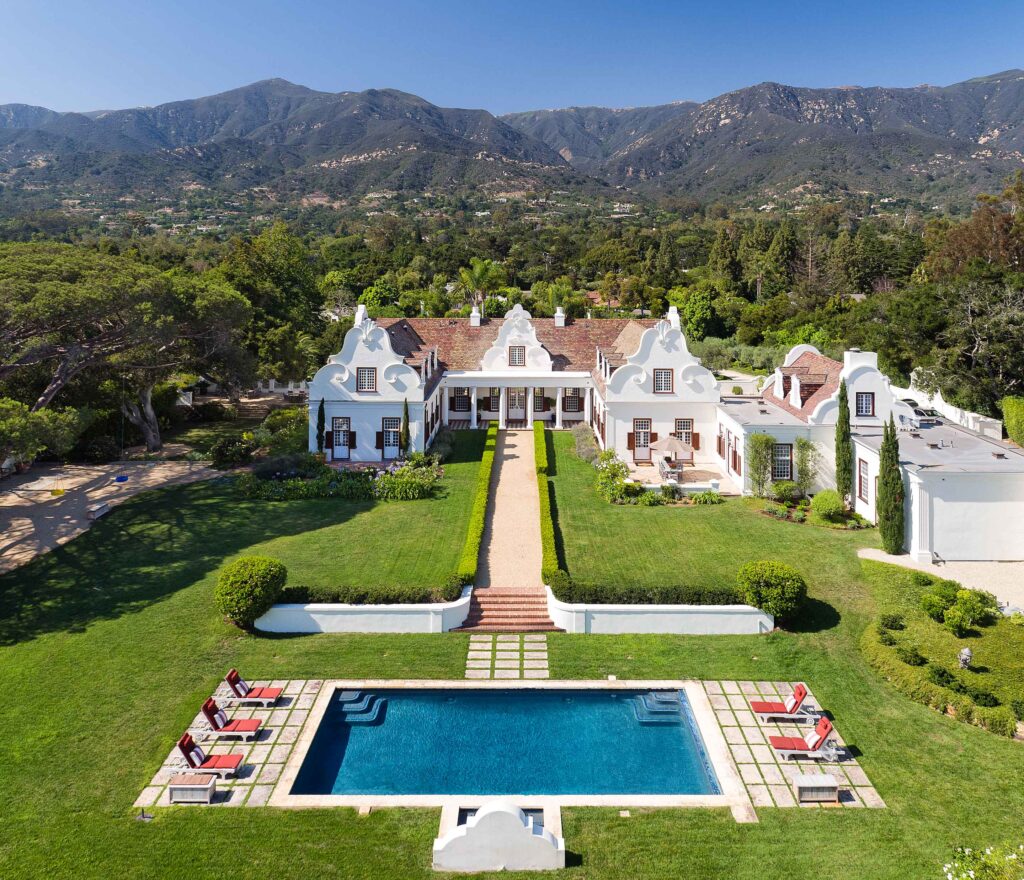 1599 E Valley Road Named Constantia—A Classic of Cape Dutch Design—Makes for an Enduring Memory in Santa Barbara's Montecito
Built in 1930, the building is as dignified, yet breezily inviting, today as the day it was built. The residence was designed by famed architect Ambrose Cramer as a summer home for his father-in-law, Arthur Meeker, executive vice president of Chicago's Armour meatpacking company, who was of the belief that Santa Barbara and Cape Town shared similar appeals in climate and scenery.
As such, Arthur Meeker commissioned 1599 E Valley Road in Dutch South African style, marked by great gables and half-shuttered wide windows, as well as a high-pitched roof and gently curving Dutch archways. The bold, graceful lines of the façade obscure the peaked second-story roof, serving the dual purpose of creating a commanding entryway.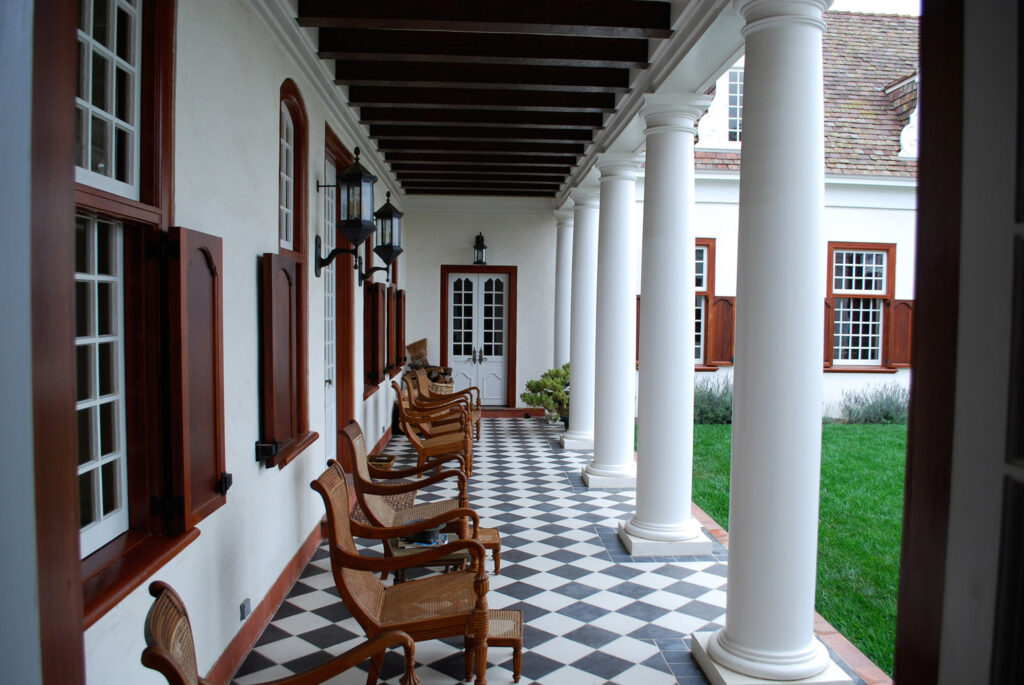 The grounds, designed by illustrious landscape architect Lockwood de Forest, are a further testament to an enduring style. Lockwood de Forest was tasked with making the relatively small area appear larger, which he accomplished with an unapologetically eye-catching reflecting pond in front of 1599 E Valley Road and a series of stepped terraces to create a cohesive separation between the house, with the largest garden in front, and the reflecting pool.
This also allowed for an outdoor living room space on the terrace closest to the home, a popular California concept. Constantia has been home to multiple noteworthy owners since Arthur Meeker. Renowned architect Jack Warner adored the home from afar for years before purchasing it in 1974.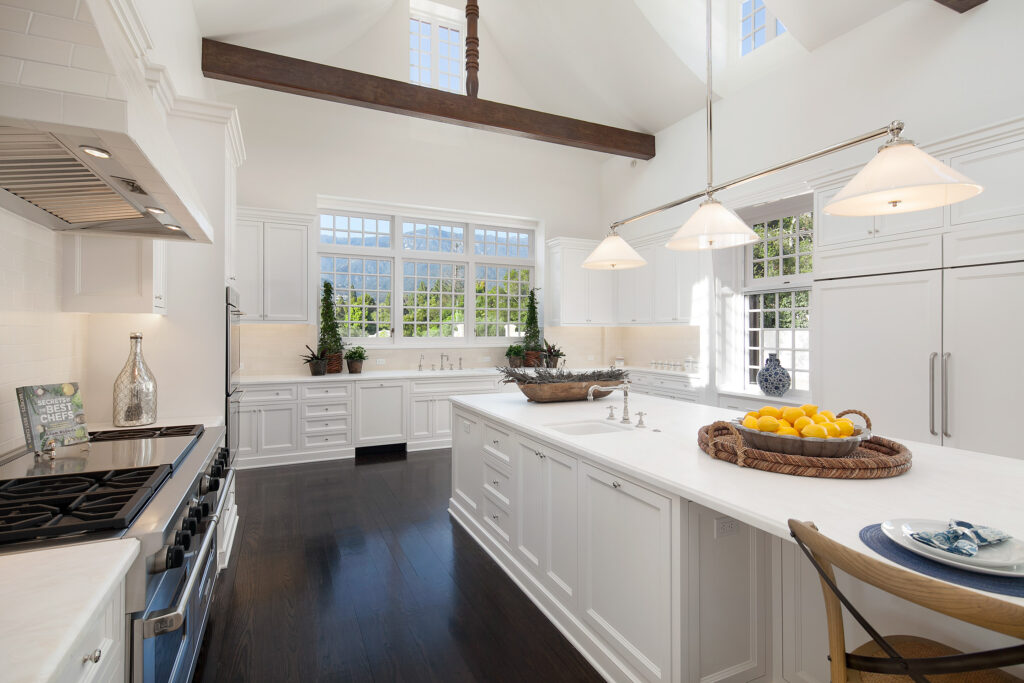 Jack Warner designed the interior of 1599 E Valley Road himself, beginning with all-white walls and unadorned windows to open up the space—a technique still seen in the home today. Stewart and Katherine Abercrombie were the home's next inhabitants.
Taking a similar "do-it-yourself" approach to the design, they added their own touches, such as hanging silk from the dining room walls and undertaking carpentry projects as a labor of love.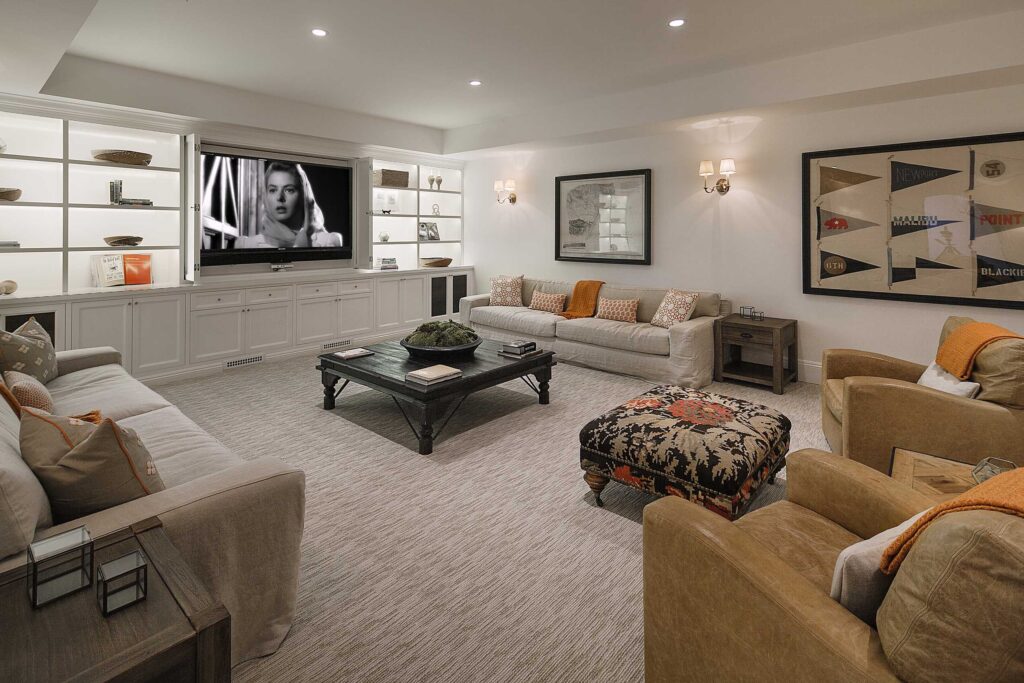 While the Abercrombies called Constantia home, it was known to play host to some of Montecito's swankiest soirées. In 2006, yet another owner purchased 1599 E Valley Road and began a thorough renovation, which included updates to its interior, exterior paint, and landscaping, as well as the building of an all-new media room and gourmet kitchen.
Far from taking away from the property's history, these developments fit seamlessly with the home's spirit, modernizing it while maintaining its original charm.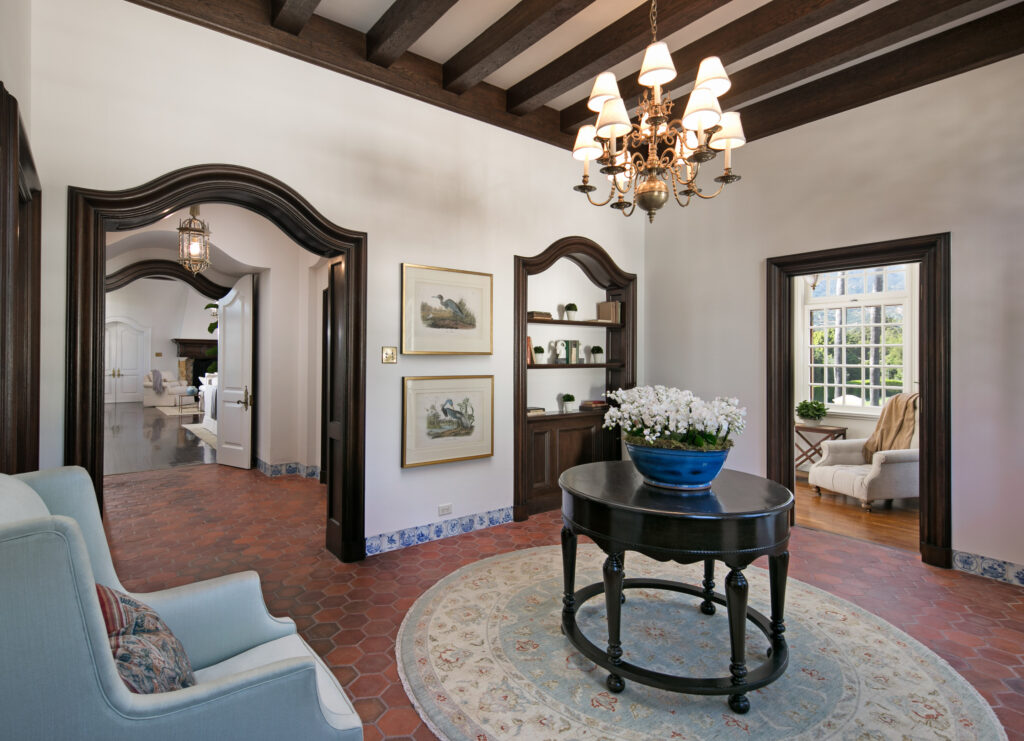 1599 E Valley Road was also previously owned by the author of Legally Blonde, Amanda Brown, and her husband, Justin Chang. Last sold in 2018 for $14,000,000 by Jeffrey Hyland of Hilton & Hyland, the home continues to attract noteworthy residents. And why not?
With an enduring sureness of its own style and an enviable location, the home's storied Santa Barbara past provides a canvas that anyone would want to leave their mark on.
Images Courtesy of Jim Bartsch