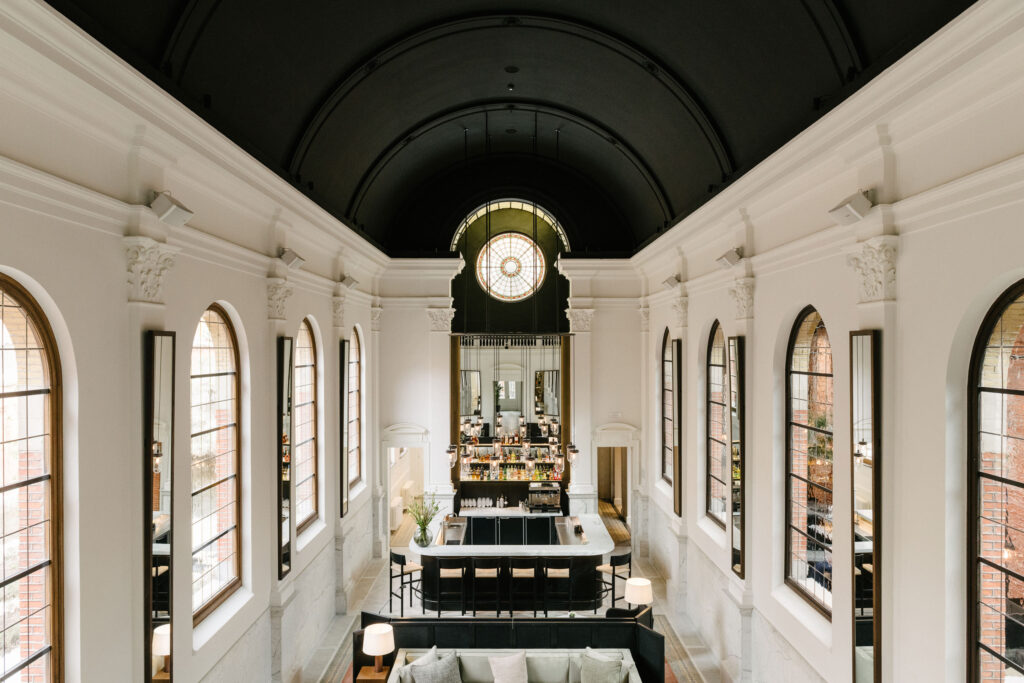 In cobblestoned, culturally important Antwerp, the August hotel takes its name from its roots as an Augustinian convent but its design cues from Vincent Van Duysen. With the Belgian architect's commitment to materiality and pure forms unambiguous, so is the result—an exquisite capstone to decades in the upper echelon of contemporary design.
August epitomizes the Vincent Van Duysen ideal: It is a space of deep soul and no conceit. What distinguishes the architect from his contemporaries, however, is that Van Duysen is an intellectual, as well, and approaches design from this place.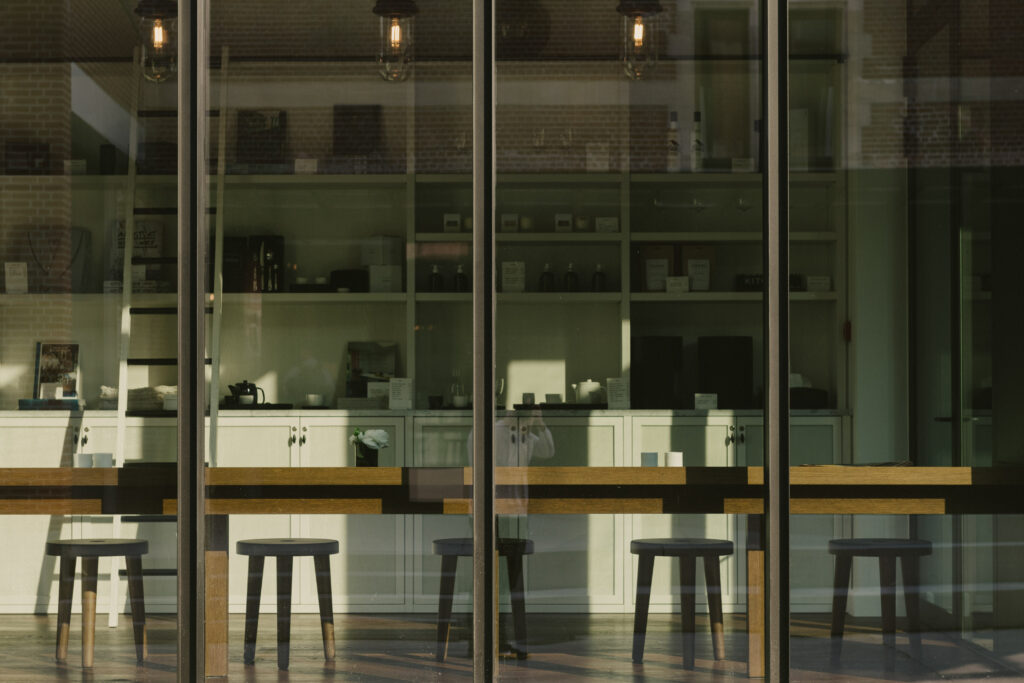 "My parents educated me across many different arts as a child—architecture, painting, theatre—and my father had incredibly intuitive artistic skills," he says.
"These were the primary influences for my appreciation and understanding of beauty and, from a young age, fostered a natural talent for creativity."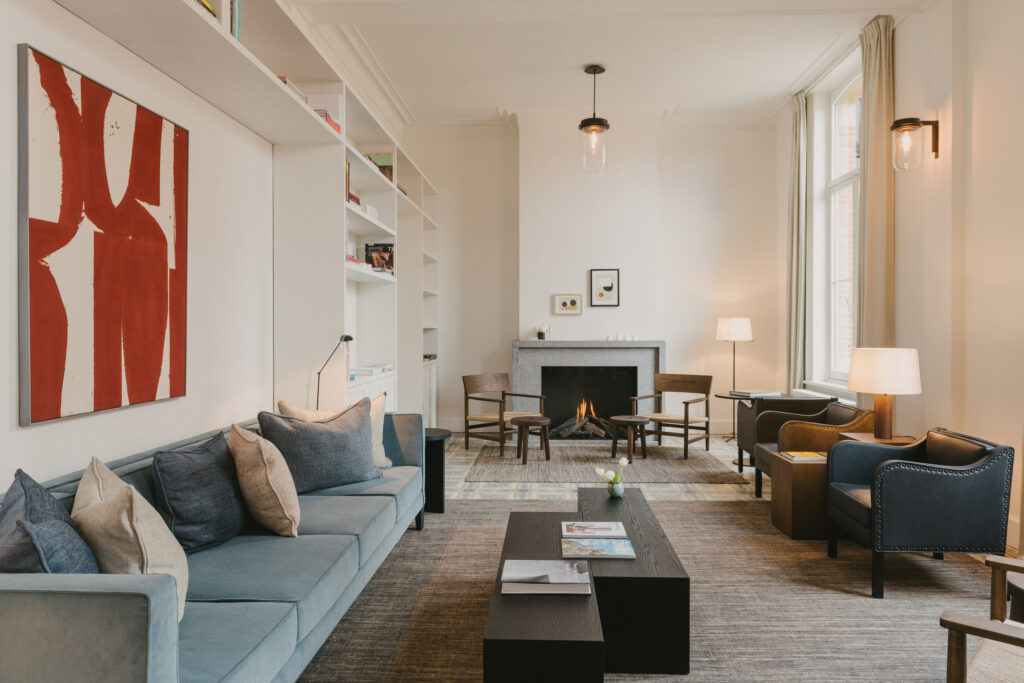 In his parents' circle was a professor from the Sint-Lucas School of Architecture who explained to Vincent Van Duysen that, as he explains it, "the enduring quality of architecture was that it covered so many aspects of all of the applied arts I had been exposed to."
This self-professed "pupil of postmodernism" established Vincent Van Duysen Architects in 1990 and has worked prolifically across architecture, interiors, and product design while collecting accolades attesting to his expansive talent. Van Duysen also is the creative director of furniture brand Molteni&C and has conceptualized designs from Alexander Wang's London flagship to a starkly modern farm in Belgium, to pottery and concrete objects lighting.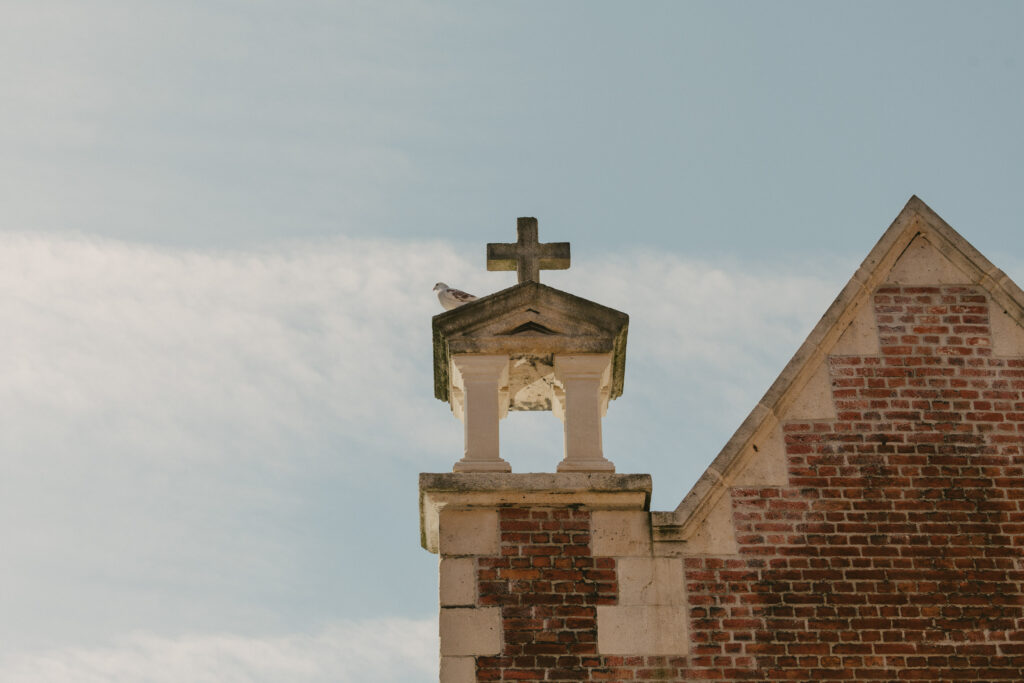 No one dare argue that his work is of the most exquisite quality; if incongruity exists, it is in this question: Is Vincent Van Duysen minimalist or essentialist? His investment—insistence even— in achieving a timelessness for today is more of the essentialist feel, emphasized by Van Duysen giving affection no quarter so that grace, nuance, and clarity prevail.
This is especially vivid in August. Historic structure, beautiful bones, a discreet but evident charisma—it was the ideally visioned canvas from the start. The building's significance to the community and to history as a whole mandated a thoughtful and precise interference.
The challenge, Vincent Van Duysen notes, is "to design without too much ostentation within this type of building that already has a strong identity. There are elements that are part of an existing aesthetic that determines the kind of style I have to pick up on, yet I still needed to design a hotel that has its own unique features that make it different from any other hotel."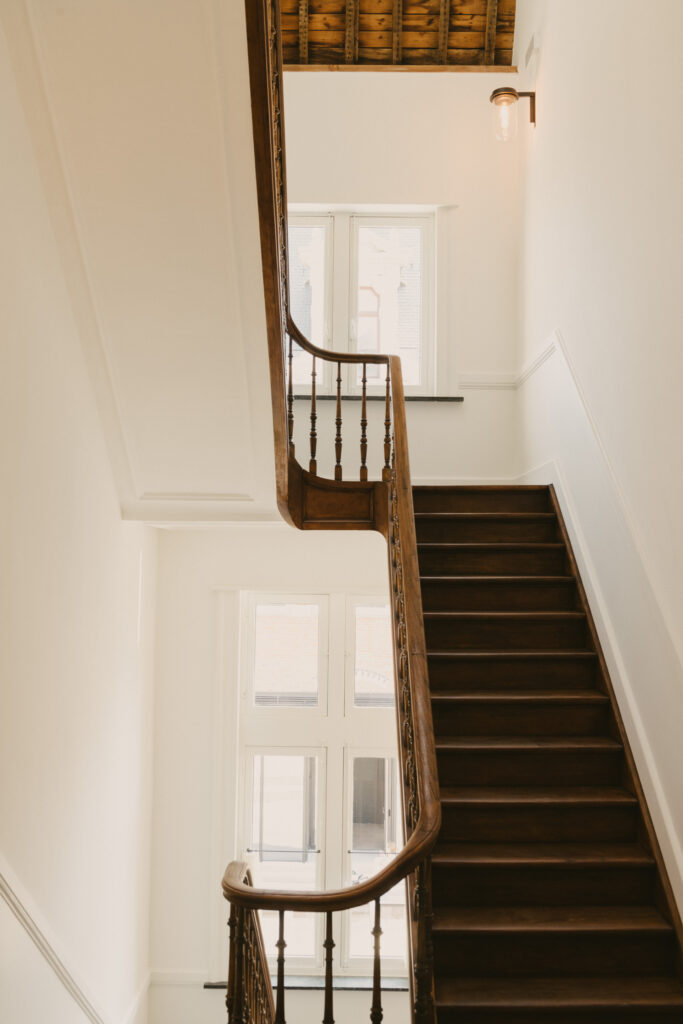 A hotel whose architecture supported a former military hospital and, within, a convent that once housed the nuns who ministered wounded soldiers.
With the restoration of the building's neoclassical grandeur completed in collaboration with Wouter Callebaut Architecten, Vincent Van Duysen added contemporary architectural elements to upgrade the premises to function afresh as a modern hotel. Black, therefore, is a protagonist used to distinguish classic and contemporary elements. Notably at the hotel entrance, where a structure of black steel forms a stark contrast to the red brick facade.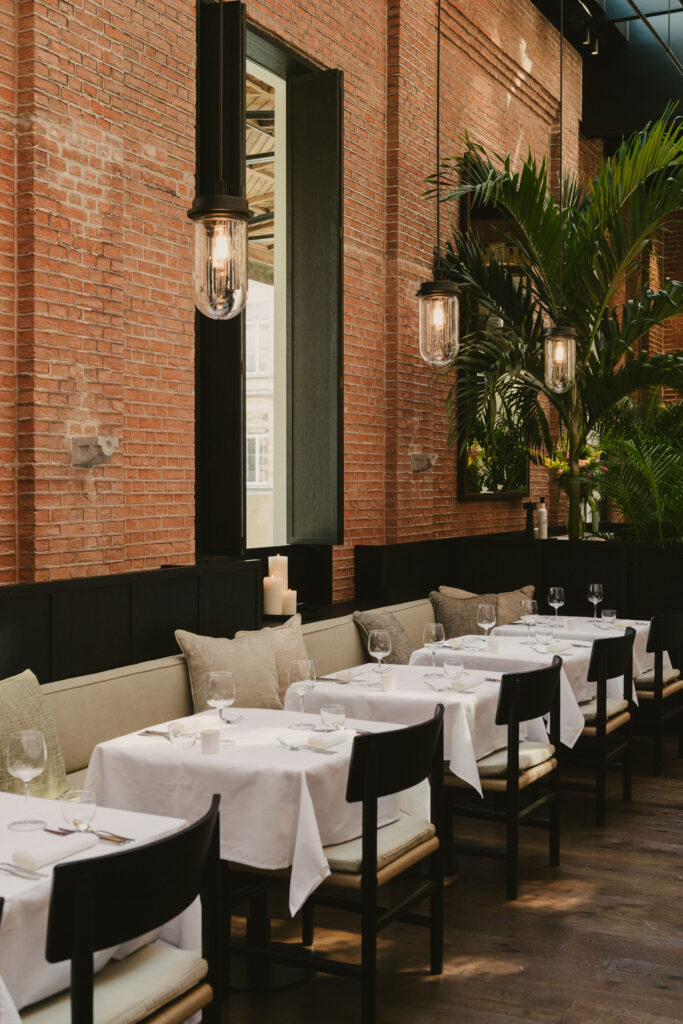 "This is an allusion to the glass roofs that once covered the terraces of the hospital pavilions," notes Vincent Van Duysen.
Respecting 19th-century traditions, fixtures and fittings were tailor-made by Nijboer, lighting is by Flos and furniture by Vincent Van Duysen for Molteni&C.
"This results in an interior with some traditional forms but in a modern way, where everything blends in together," he adds.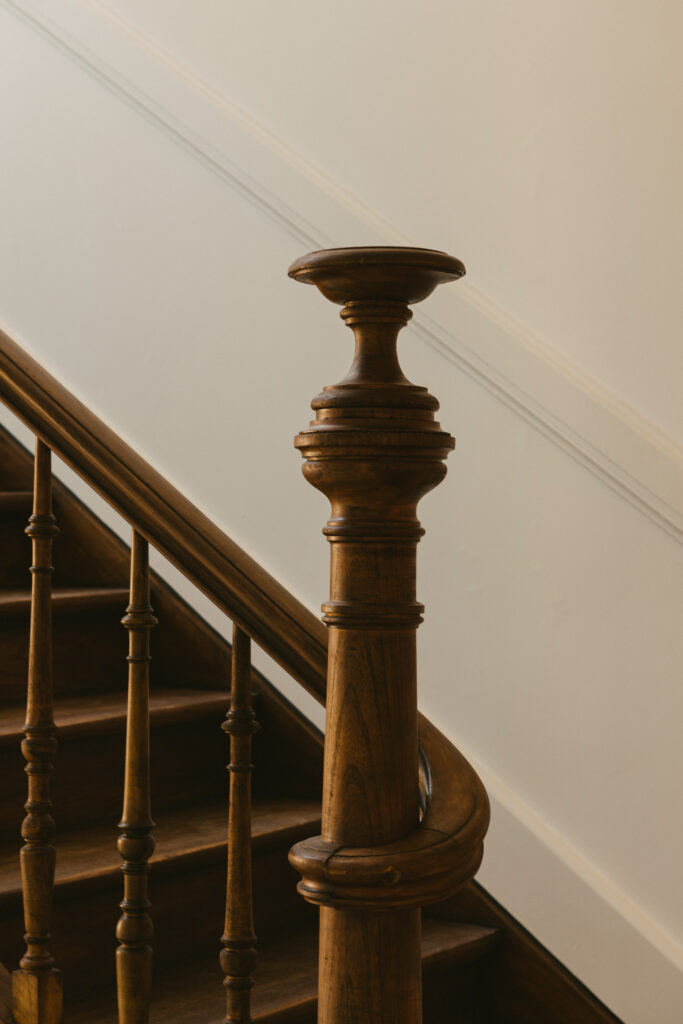 Other touches include decorative profiles and doors complemented by hand-painted tiles and white marble, visible in the onetime chapel that now hosts a bar and glass-roofed restaurant. Interspersed throughout the architecture, lush gardens by Martin Wirtz cultivate cozy, breathe-easy public and private spaces. Imperative to every Vincent Van Duysen endeavor, the material is of particular importance in this project.
"Most of my materials are derived from nature," he says. "My plaster techniques or my wall treatments are mostly derived from chalk. I use all-natural paints or paint techniques, and the fabrics used in the carpets are never synthetic. Instead, they are wools, linens or cottons. Of course, we Belgians have a rich heritage in fabrics and carpets, and even incredible craftsmanship and artisans for wooden flooring and cabinet making. I love to work with layers and contrast to achieve a sort of warm sensuality."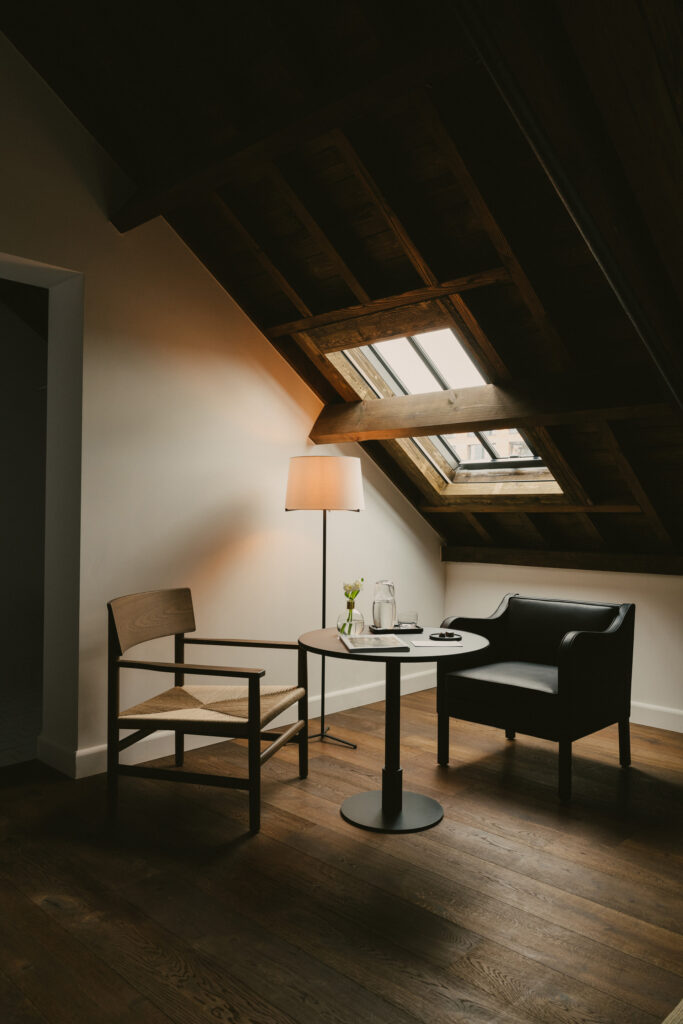 Manifestly restrained, August shows Vincent Van Duysen at his deliberate best, suffusing the space with a moderating softness.
"It is all about calming down and creating silence, and being in a space that does not overstimulate the senses," he explains.
"I'm not the kind of person that wants to create immediate effects. There is a pared-down attitude that we Belgians have in our aesthetics: very humble, very desaturated colors."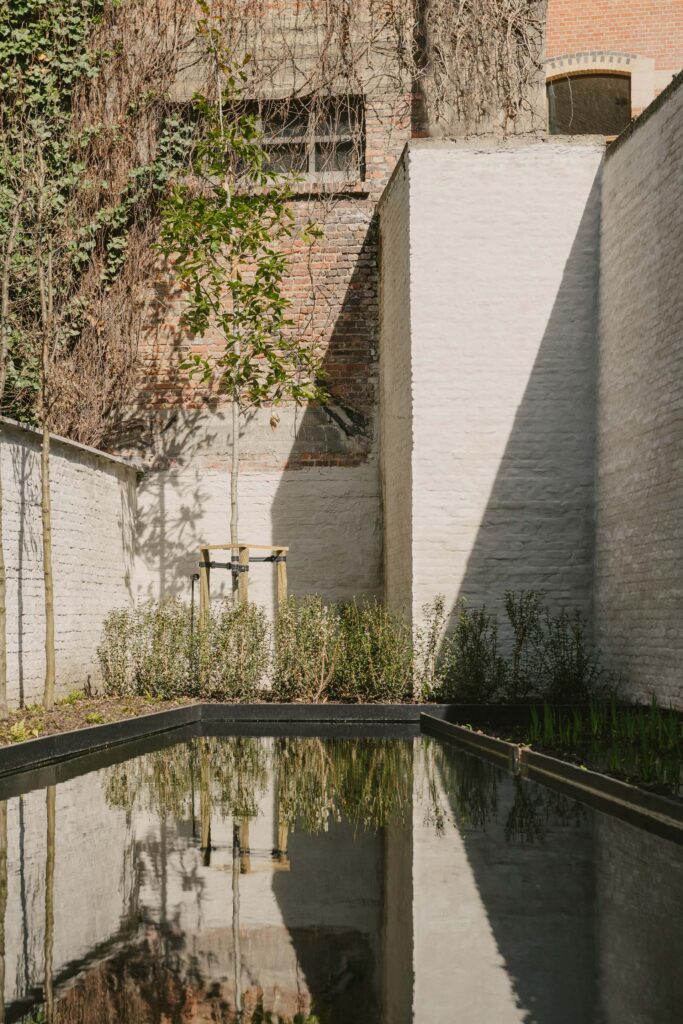 "With my spaces, I'm creating not only for the people it's for but also for their objects, furniture, their beloved animals or family," continues Vincent Van Duysen of his holistic approach.
"It's about the well-being of all of it. I wanted to become more mindful as an architect, as I am creating for others."
Vincent Van Duysen | vincentvanduysen.com
Photographs: Courtesy of Robert Reiger