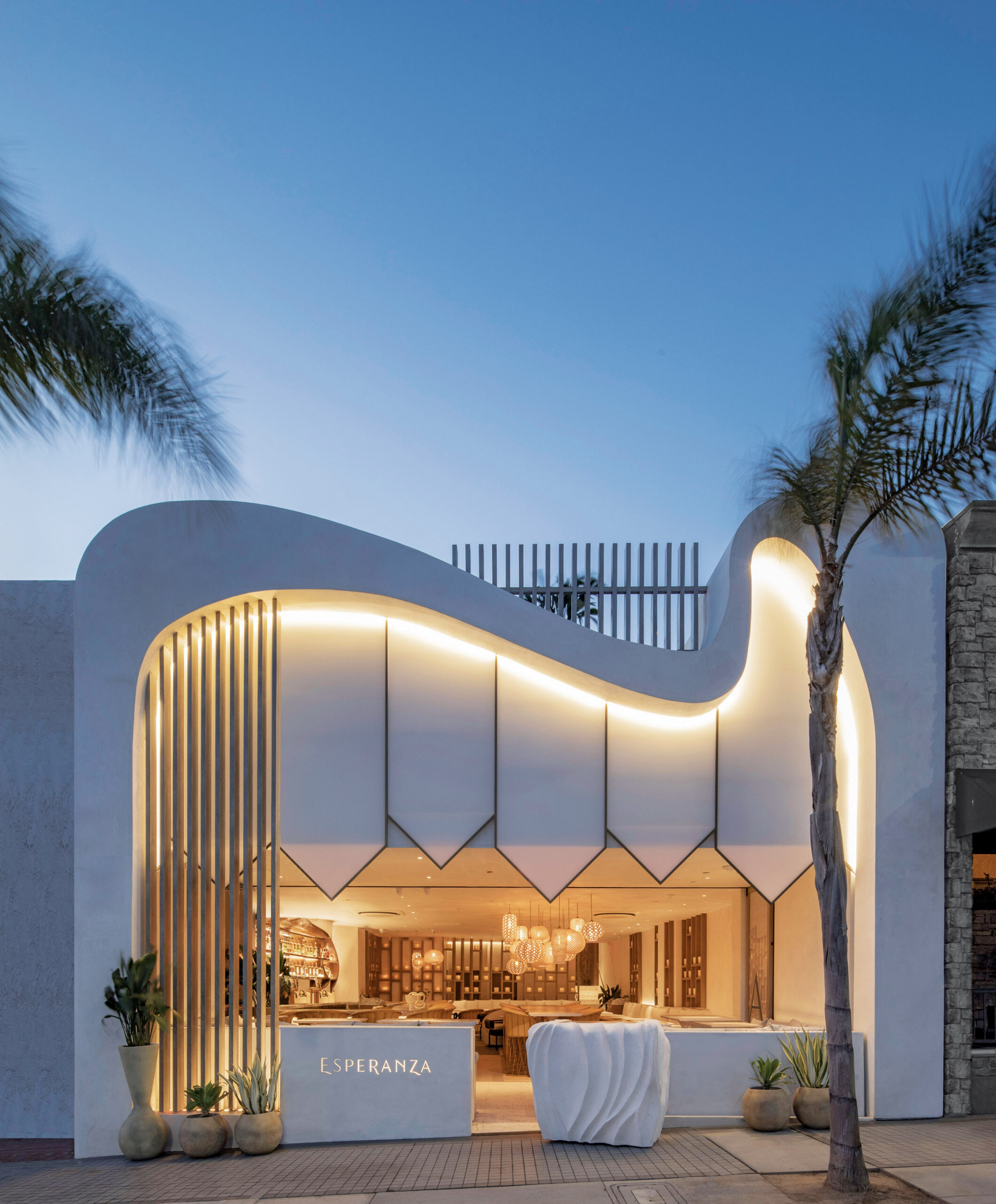 In Manhattan Beach, the New Esperanza Restaurant Is an Ode to Organic Shapes With Dramatic Interiors Inspired by the Mexican Coast
Icelandic-born, Los Angeles-based architect Gulla Jónsdóttir is the creative mind behind the project.
"I've lived in Mexico before, so designing a space related to Mexican design and food is always a pleasure for me," she confesses.
"The colors are inspired by the sand dune beaches of Los Cabos and represented in white plaster, bronze details, and light oak wood floors mixed with two darker wood tones and a touch of lemon yellow in the leather for the chairs."
The natural and sustainable materials were chosen to be authentic and site-specific to Manhattan Beach.
"Esperanza is about splendor and elegance where the hues of bronze, marble, and plaster decor exaggerate the grandeur of a villa in an azure sky beach town in Baja California," Gulla Jónsdóttir says.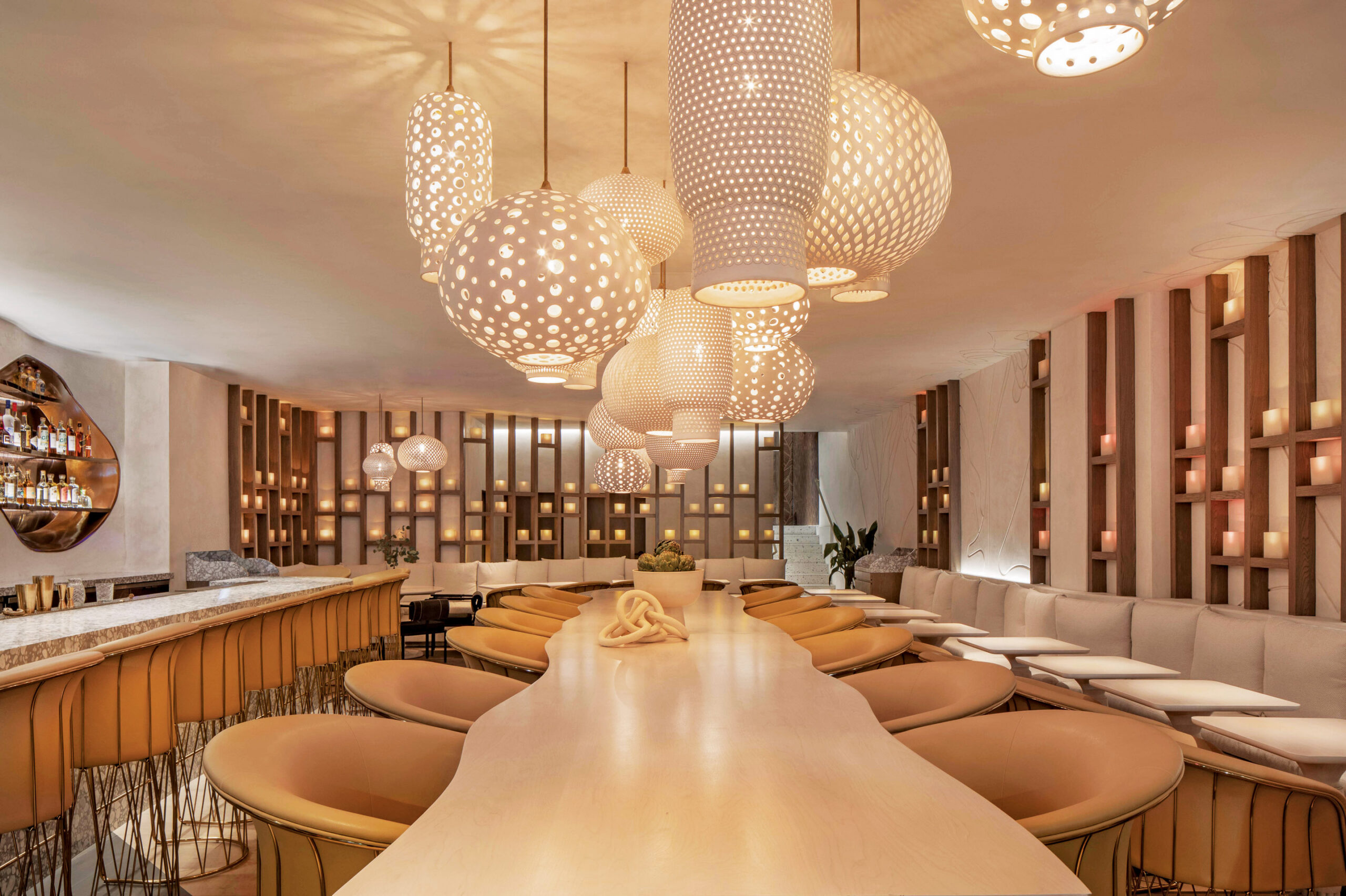 "My wish is for the guests to feel like they have been whisked away on a vacation by the Sea of Cortez and enjoy the moment."
Curved and elegant forms characterize the décor, where the design pieces—such as the dining chairs and barstools by Luteca, and the pendant lights by L'Aviva Home—blur the lines between function and art. 
Debuting in the restaurant, the new luxury ceramics line by Style Union Home—a brand created by Kym Gold, co-founder of True Religion Jeans—is another key element of the space.
"My ceramic line is based on how I've done fashion for the last 30 years," Kym Gold says.
"We build upon season to season and add to what we've done with the season before. A lot of the pieces are organic and have dual-purpose, whether it's a pitcher or a vase, or a bookend that can also be a candle holder."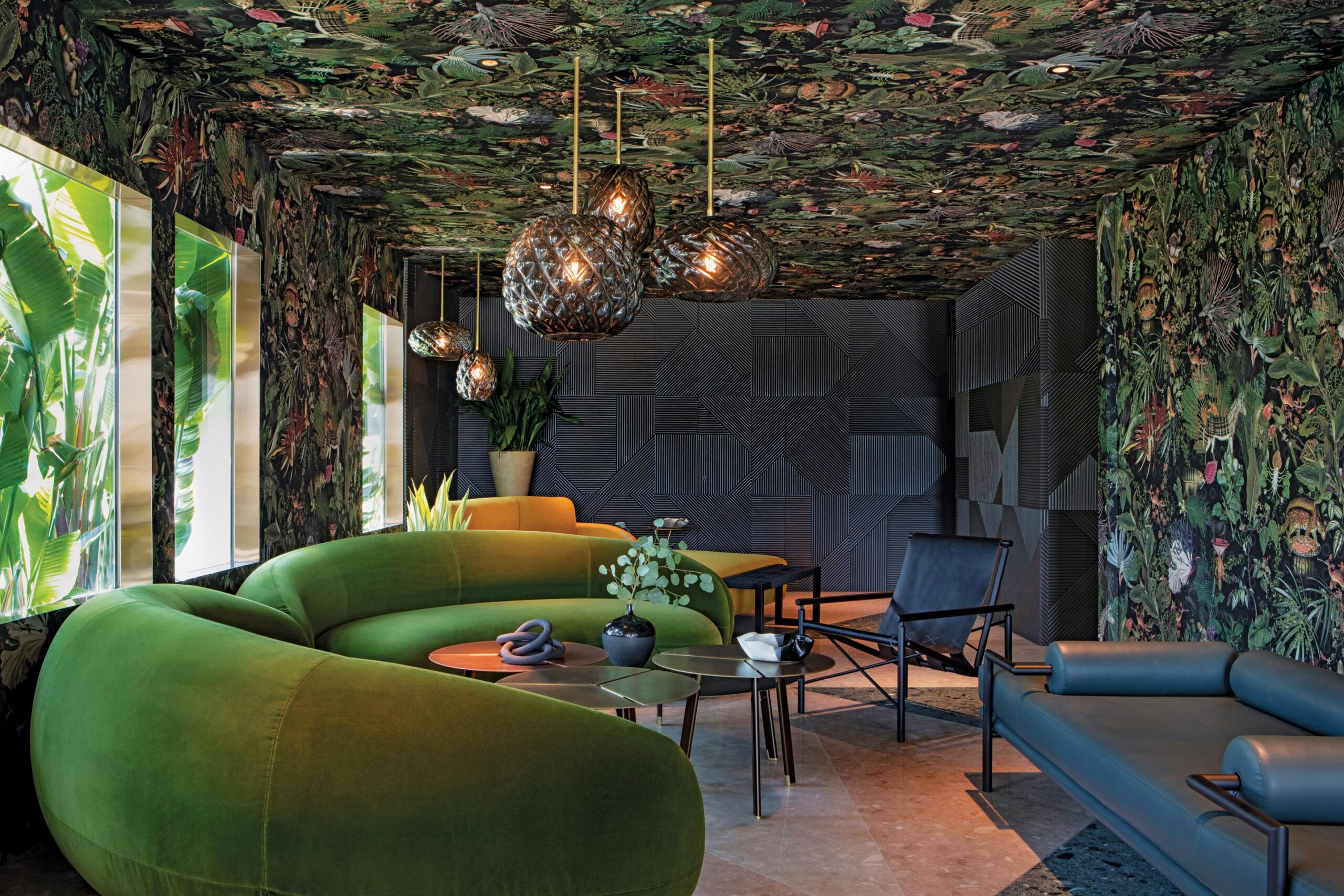 At the bar, walls of flickering cubby-holed candles flank the space.
"A peapod-shape splits open the plaster wall to reveal wooded concentric circles of shelving, filled with Style Union Home's amorphous-shaped, open-bellied vases and the Haute spirit collection; all uplit for drama," Kym Gold describes.
Dylan baskets in the back bar and black vases in the cocktail area complement the atmosphere.
"Since I am from Malibu, I draw inspiration from the ocean, from the way you see the curvatures in the waves to the textures in the sand," says Kym Gold.
"These elements tie perfectly with our raw pieces, which are featured in Esperanza."
Gulla Jónsdóttir & Kym Gold
gullajonsdottir.com | styleunionhome.com
Images: Art Gray