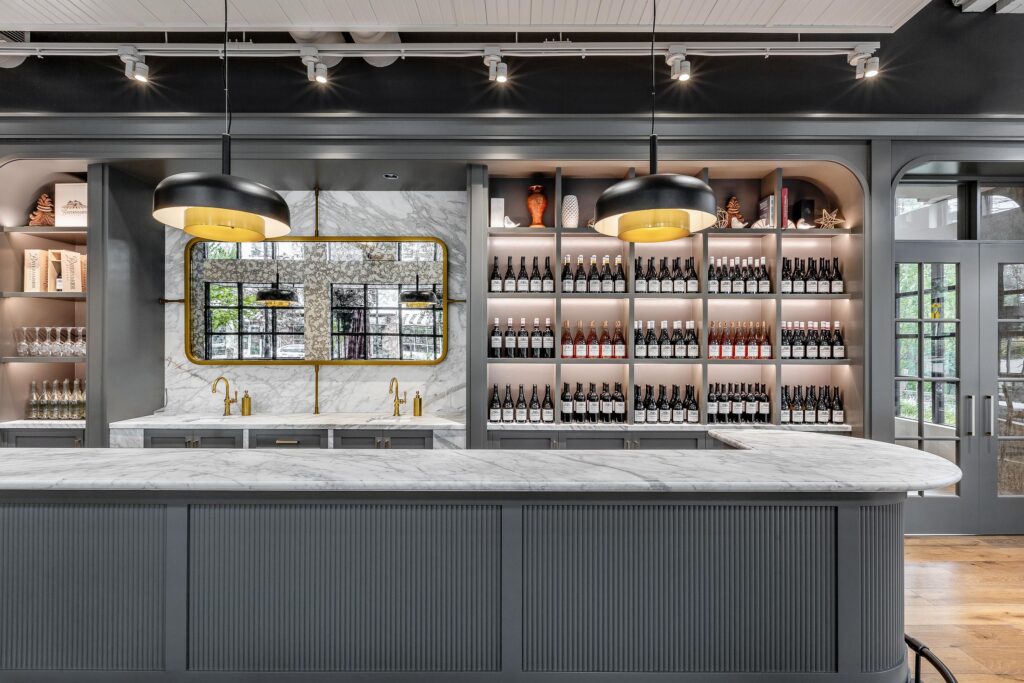 In the Pacific Northwest, These Three Tasting Rooms Designed by SkB Architects Each Have Their Own Style While Sharing Some Common Inspirations
In Woodinville, in the wine country of the Puget Sound region in Washington, Seattle-based studio SkB Architects designed these three tasting rooms that both reflect influences from the French and Italian countryside while paying tribute to the natural beauty of the Pacific Northwest.
"Each winery comes with its own distinct history, its own story that draws people into the experience," says the SkB Architects team.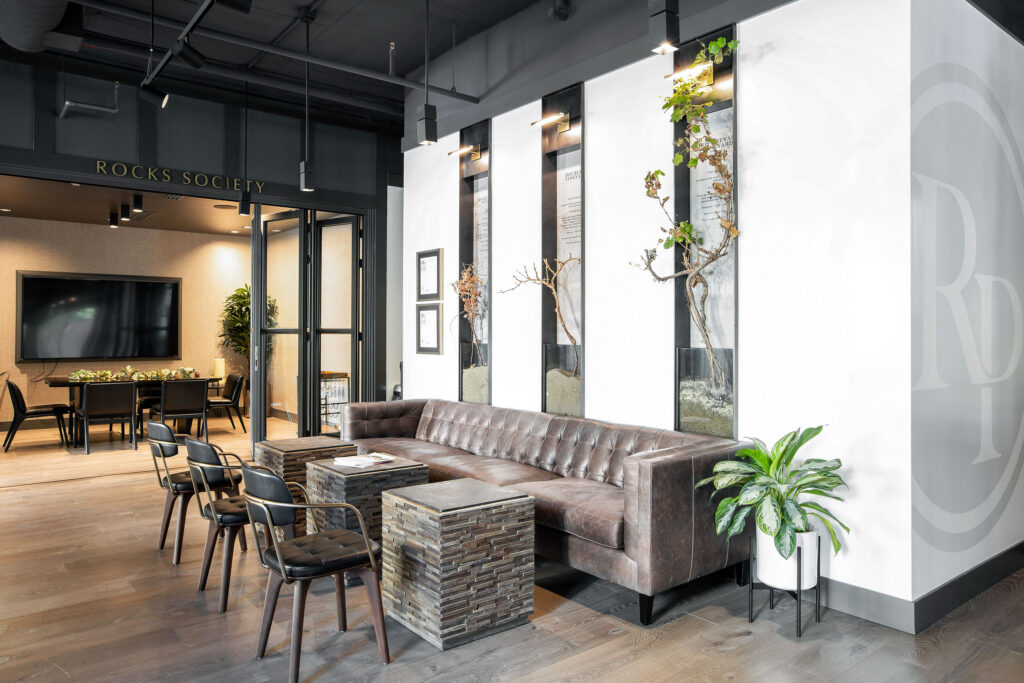 Bayernmoor Cellars, Tsillan Cellars and Rocky Pond are not only treats for the palate but also for the eye because of their design. They comprise tasting bars, several seating areas, outdoor patios, and separate spaces for group gatherings and parties.
Offering views of Mount Rainier, the Cascades and the Olympic Mountains, the family-owned, sustainably farmed winery and estate vineyard Bayernmoor Cellars' Woodinville tasting room was transformed by SkB Architects into a contemporary space with classic details and eclectic touches.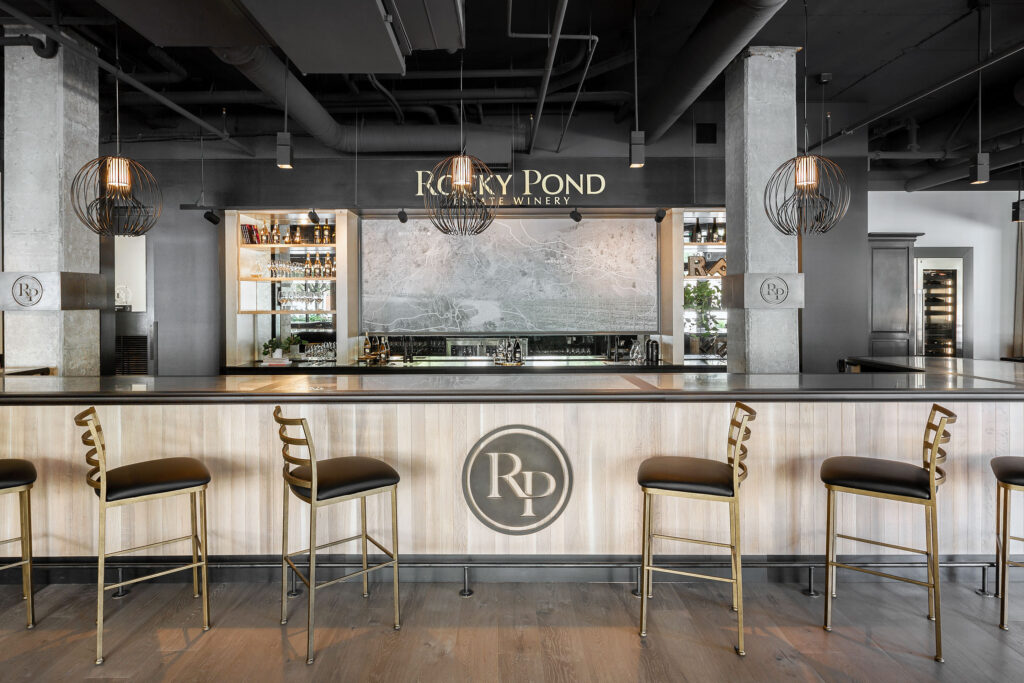 The subtle, bright and fresh color palette blends with materials such as oak, white marble and bronze. Paintings, photographs of the property and the owners' family, and heirloom furniture made the place very personal.
For the Tsillian Cellars location in Woodinville, the team of SkB Architects (with Kyle Gaffney as lead designer and architect, and Daniel Vella, associate) reflects the concept of contemporary Italianesque meets traditional.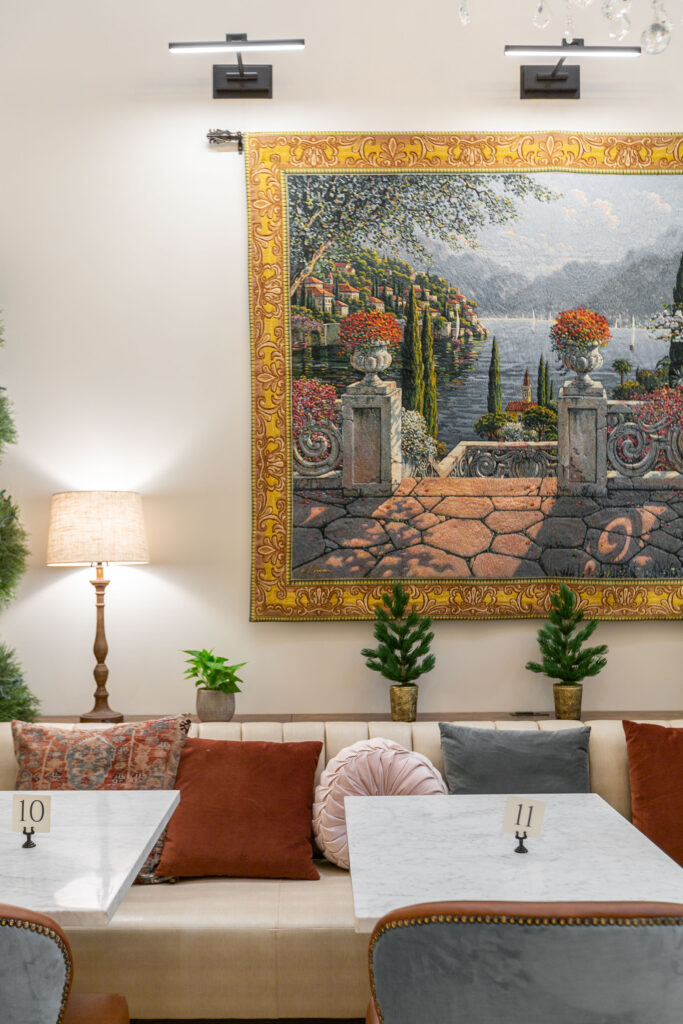 The mix of earthy tones, travertine stone and wood grains creates an atmosphere that evokes the Italian region of Tuscany and its farmhouses, while the double-height barrel vault is a nod to small Italian chapels.
Tapestry, statues, pottery, antiques and chandeliers—some black and contemporary, while others in crystal and traditional—adorn the spaces. Curved ceilings, a custom casework in a deep brown tone, and Tuscan plaster and golden sandstone characterize this winery where a feeling of intimacy alternates with openness.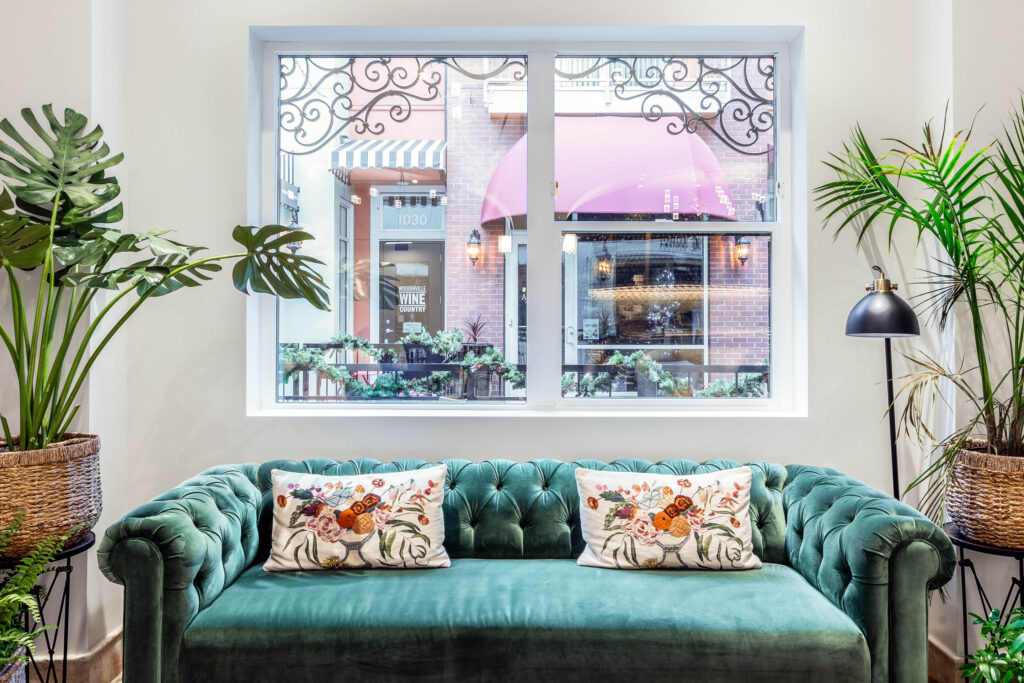 In Rocky Pond, the starting point was the owner's family's bicycle trips to Europe. Contrasting colors and vitrines—with different grapevines and soil compositions found in the winery's vineyards—are inset into the wall next to the private tasting area to help add moody sophistication with nods to France. SkB Architects designed the art piece that is integrated into the bar, merging cartographic imagery of Burgundy, France with photographic imagery of Rocky Pond vineyards.
"Finding and developing the right statement that makes each space unique and tells the story through a combination of design elements, graphics and furniture is what really made these projects fun to work on," says the SkB Architects team.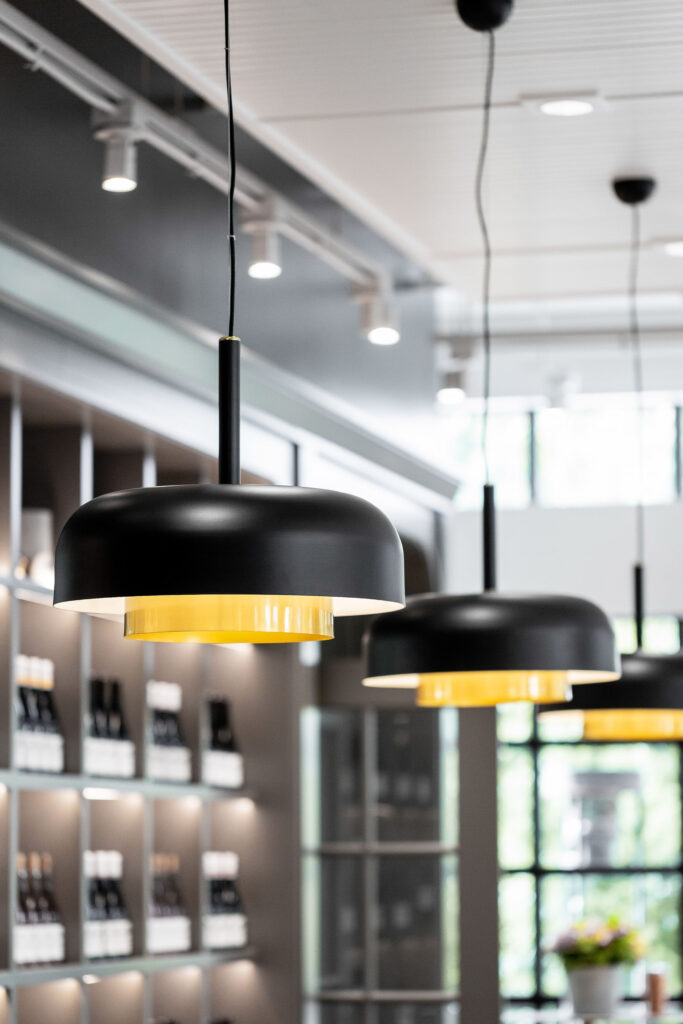 Blending past and present, as well as references to different regions (from the Pacific Northwest to Italy and France), these wineries are worth the trip.
SkB Architects | skbarchitects.com
Photography by Hannah Rankin and Lindsay Hale