Home is Where Our Story Begins
DIGS Magazine helps connect you to an audience you'll love - sellers, buyers, and top agents. And we love to share their stories.
DIGS is the ultimate community for real estate professionals and consumers. It's a place where you can discover the most exclusive homes in the world, connect with industry experts, and market your listings to get more listings to sell.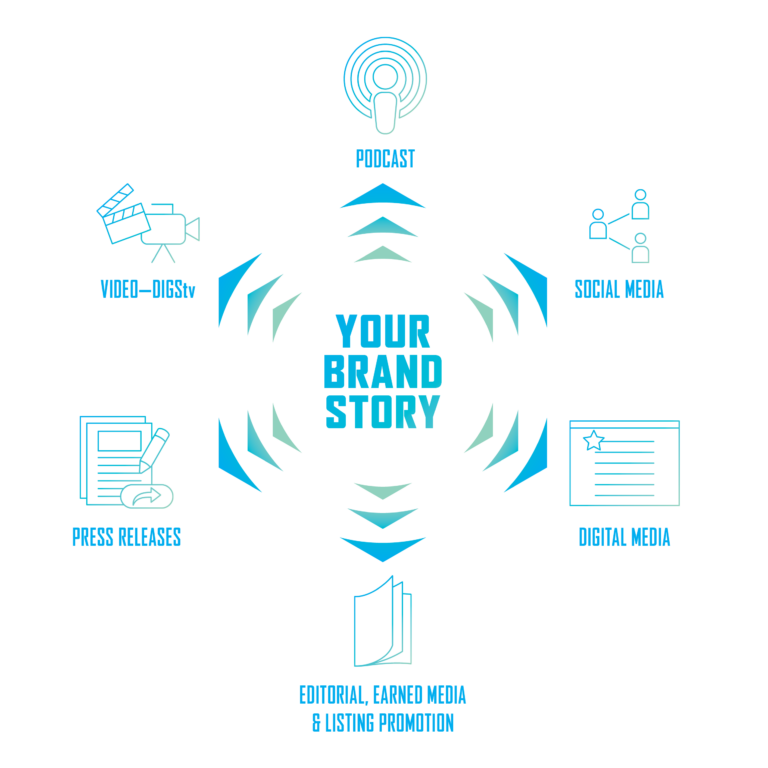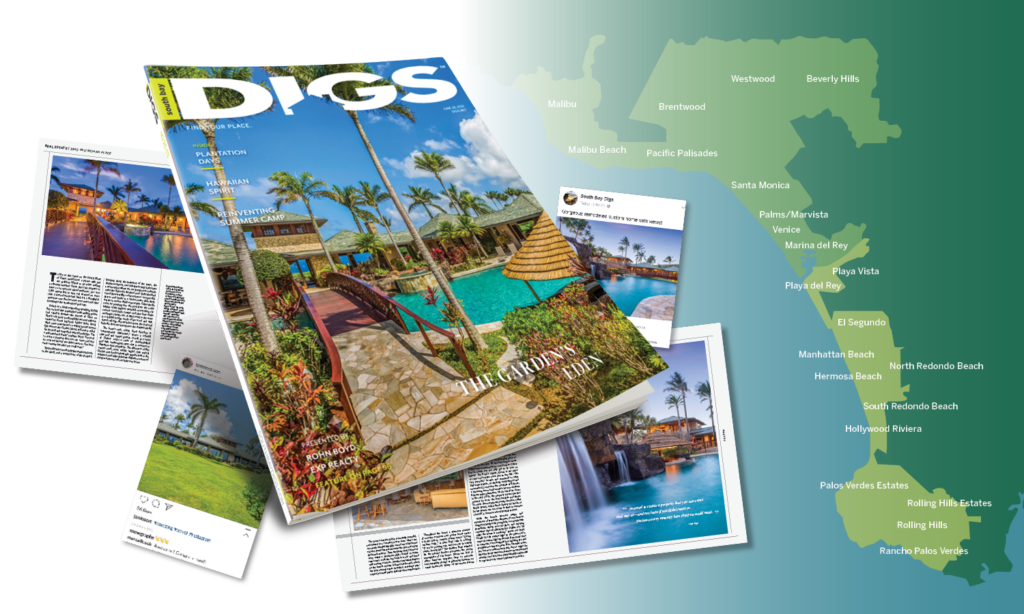 What you'll get in each issue of DIGS Magazine
Editorial coverage of the most expensive homes in Los Angeles
Reach

tens of thousands

of actively engaged home enthusiasts
Budget-friendly ads for all advertisers!
Stunning photos to supply all your home design ideas
DIGS WORKS! In fact, we sold the home in just over a week from a buyer who saw the ad in DIGS.
DIGS WORKS! In fact, we sold the home in just over a week from a buyer who saw the ad in DIGS.
What Our Clients Are Saying
"I have been advertising with DIGS magazine since the beginning, I must say their ads work. We love the integrated virtual marketing that reaches a much broader audience."
"As South Bay Digs is only dedicated to Real Estate, I have also found that buyers coming into our area, nearly always seem to say to me, "I am looking at your ad in South Bay Digs. I guess that says it all!"
I want to express how much I have appreciated South Bay Digs as part of my marketing program. You and your staff have given me the opportunity to provide a quality venue that is all real estate. Please keep up the great work I know it makes a difference for me.
Being a part of Digs Magazine has generated a unique opportunity for our brand. Each issue has its own dynamic energy and creates a level of prestige that identifies with our organization. Warren has understood our marketing objectives and has helped us reach them month over month. We look forward to building our market share in the South Bay with Digs Magazine as our advertising partner.

Right now, home enthusiasts are searching on DIGS for places to live in your area. Get in front of them with prime placement on our highly-engaged platform — and influence them to choose you.
or call 310-373-0142
We respect your privacy. See our privacy policy.
By pressing 'Claim this offer', you agree that Micro Market Media may contact you via phone/text about your inquiry, which may involve the use of automated means. You are not required to consent as a condition of purchasing any goods or services. Message/data rates may apply.