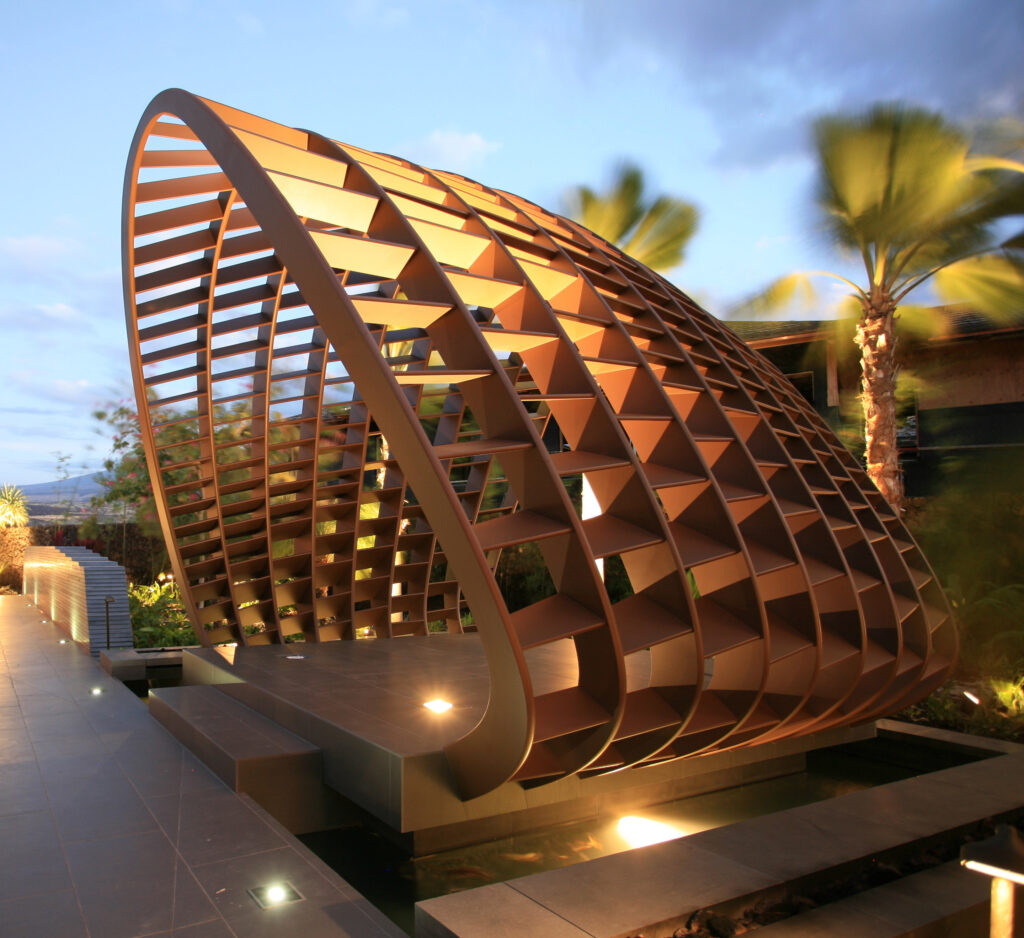 Experience the Pleasure of Living in Paradise Through This Rapturous Example of Hawaii Architecture by Belzberg Architects—Enjoy the View
The fact that this 8,000-square-foot residence set between cooled lava flows in Kona, Hawaii was completed in 2010 but looks as every bit as forward today as it likely will years from now, is a testament to its principal architect, Hagy Belzberg, of Santa Monica-based firm Belzberg Architects—a home both of and ahead of its time.
Though easy to take the home's measurement in the honors it has collected, including the "Best of the Year Award" from Interior Design Magazine, more is required.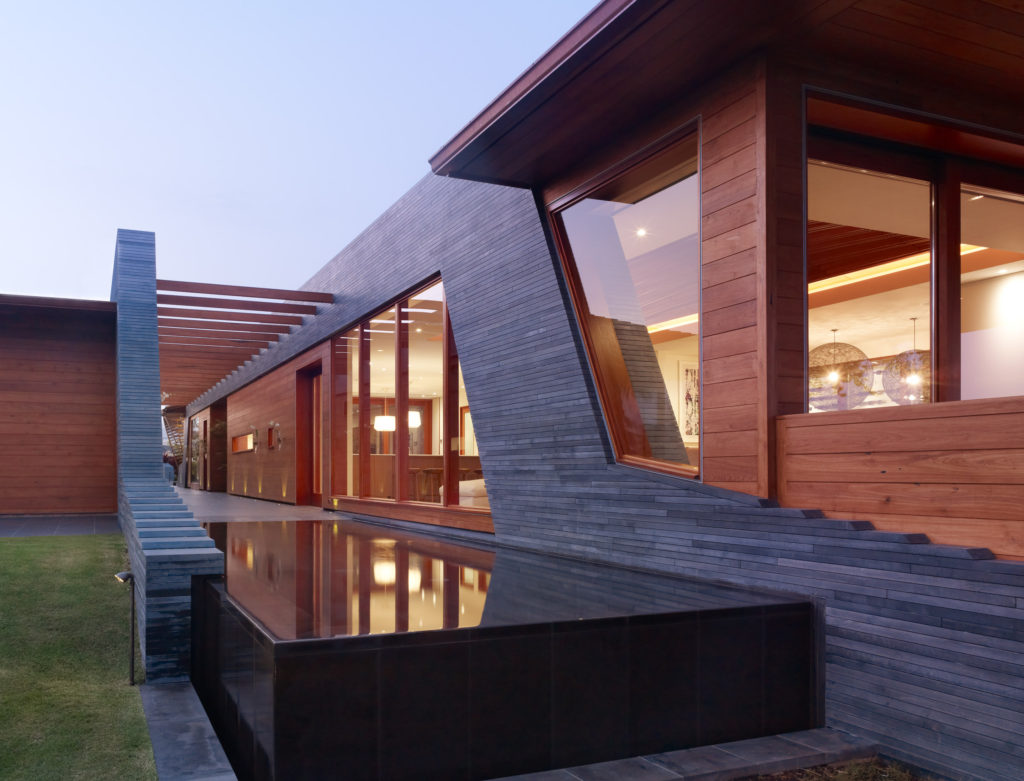 This is architecture best appreciated as a broadly thought response to site and surround. Consider the contrast of natural elements, geometric hardscape, and views of both volcanic mountains and ocean horizons.
The environmental sensitivities: a system for rainwater collection, roof-mounted photovoltaic panels to offset residential energy use, and dark lava stone to help heat the pool via solar radiation.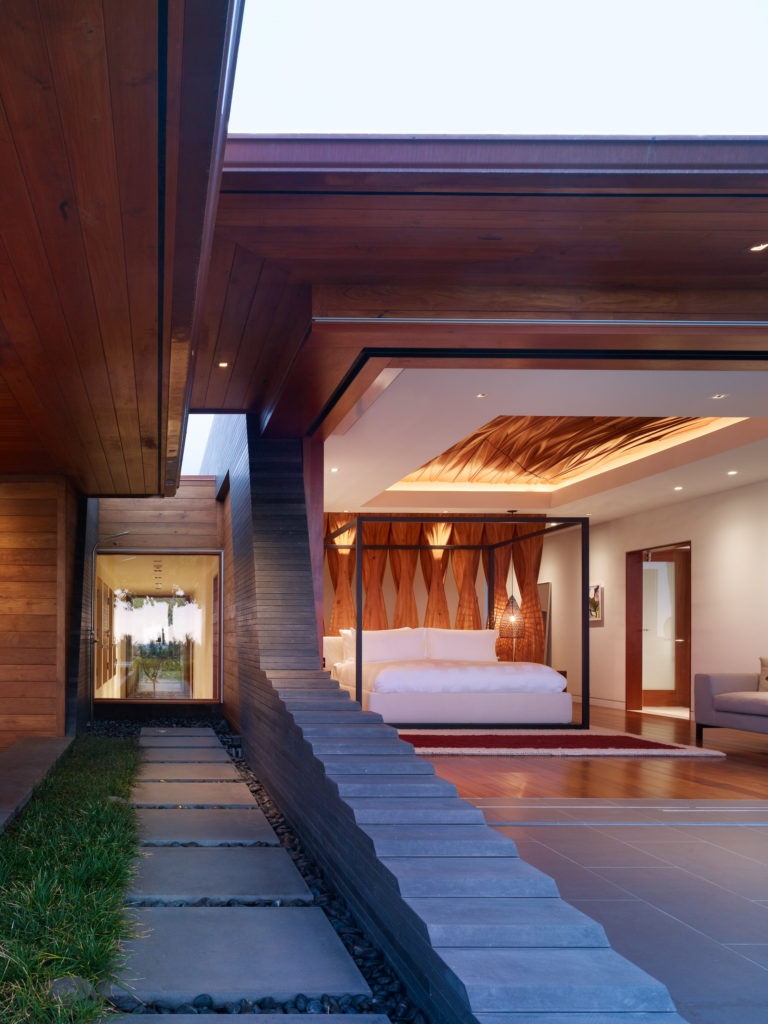 And finally, the historical references of reclaimed teak timber from old barns and train tracks and cut lava rock used for the exterior, and the inspired basket weave of the entry pavilion, meant to reenact the traditional gift upon arrival ceremony.
But this is not a historical home, it's contemporary in program and approach. So forward in both, any description of architectural abstractions is an abridgment at best. To experience the home is to understand it.
Belzberg Architects | belzbergarchitects.com
Photographs: courtesy of Benny Chan/Fotoworks