Kith & Kin
Restaurant industry veterans Daniel Mattern and Roxana Jullapat are bringing their latest foodie venture to Thai Town
Written by Wendy Bowman | Photography Courtesy of Jim Bushfield
It's been said that, "The best times are always found when friends and family gather 'round." For the owners of Friends & Family—Thai Town's newest California-inspired cafe, deli and bakery—that means inviting members of the community not only to congregate in the light-filled site that once housed a cozy corner bakery, but also to enjoy a sumptuous market-driven menu; a marketplace featuring a homey selection of preserves, baked goods and food-related merchandise; and a wealth of special events, from book signings to guest chef and charity dinners.
"Think galettes, heirloom grain Viennese breads, seasonal farmers' market salads, vegetarian dishes, Sonora wheat croissants, fruit danishes, tarts, pies and cakes…"
"We are excited to be opening in Thai Town, in what used to be a very well-known Armenian Bakery," says pastry chef/owner Roxana Jullapat, who is partnering with chef Daniel Mattern (and Ash and Niroupa Shah of Trejo's Tacos and Trejo's Donuts & Coffee) to open the establishment in early May. "We hope to breathe life back into this legendary space, and create new and inspiring dishes to share with the community."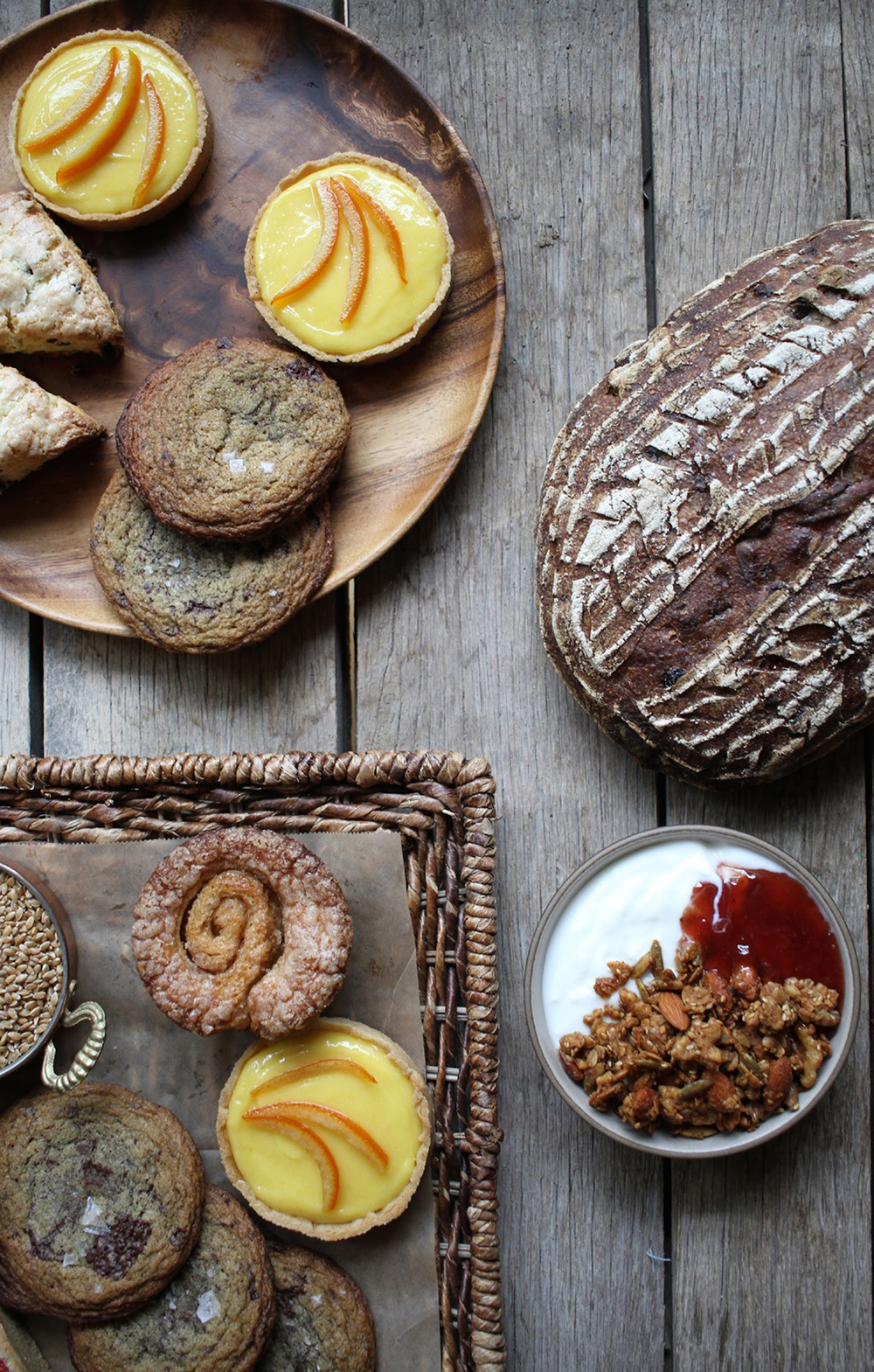 Situated at 5150 Hollywood Boulevard in East Hollywood—close to the Eastside neighborhoods of Los Feliz, Silver Lake and Echo Park—the approximately 4,000-square-foot restaurant will feature an abundance of natural light splashed across a blend of classic and modern elements. Expect a bright, airy space boasting walls in a magnificent aqua blue and gold ceiling tiles pleasantly paired with quartz countertops and vibrant orange tables.
As for the restaurant's culinary offerings, Mattern and Jullapat will deliver a delectable combination of the food and pastries the duo has become known for at L.A. sites such as Beverly Boulevard's Cooks County. Diners will enjoy a market-led, vegetable and grain-centric menu for breakfast and lunch prepared by Mattern, with accompanying baked goods by Jullapat. Think galettes, heirloom grain Viennese breads, seasonal farmers' market salads, vegetarian dishes, Sonora wheat croissants, fruit danishes, tarts, pies and cakes, just to name a few.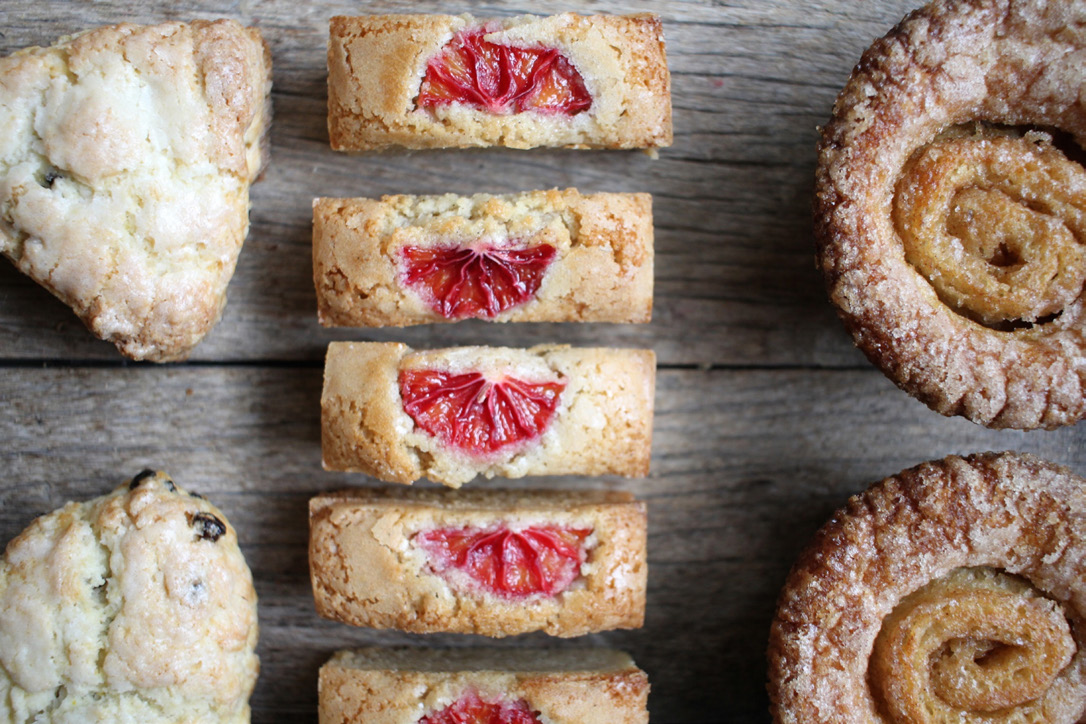 A variety of sandwiches, salads, soups, pickles, cheese plates and more also will be available from a grab 'n' go case, while a marketplace will offer a bevy of Jullapat's house-made preserves, chocolate bars and granola, alongside a curated selection of local provisions and cookbooks. Friends & Family also will open for dinner soon, serving heartier items complemented by beer and wine.
"We love what we do and are passionate about cooking and our community, and we want guests to feel that every time they visit," says Jullapat. "We hope to see our neighbors often." In the future, look for other shops to spring up around the greater L.A. area…in other words, even more places for kith and kin to "gather 'round" for plenty of good food, good friends and good times.
FRIENDS & FAMILY
5150 HOLLYWOOD BLVD.
LOS ANGELES, CA 90026
323.668.2000
Related Post
At a family-owned ranch in Malibu, Saddlerock Gardens hosts its outdoor dinner series in rustic, homegrown style Written by Jenn Thornton&nb...
Unwind and dig in at the newest seaside hot spot on Hermosa Pier Written by Joclene Davey Spend a leisurely afternoon watching the waves whi...
Located in one of the most exclusive gated communities in Beverly Hills, this elegant, secure estate defines the pinnacle of privilege Writt...