A heritage South Bay restaurant family ushers in a new generation of Italian cuisine at Bettolino Kitchen
Written by Constance Dunn | Photography Courtesy of Paul Jonason
In 1952, Francis and Gaetano Giuliano opened Giuliano's in Gardena, a humble, family-run place dedicated to serving traditional Italian food. Their grandson Steven and his wife Dori would go on to open Gaetano's in Torrance in the 1990s, another family-filled operation where their daughter Andreanna and son Vince would learn the restaurant business up close, discovering the art of pleasing customers and serving awesome food. "I was there more than I was at my house," recalls Andreanna. Nowadays, Andreanna and Vince are grown up, and keeping their family's restaurant legacy alive with a local place of their own. Along with Andreanna's husband Sean Liguore, two years ago the trio opened Bettolino Kitchen, a sunny restaurant dedicated to modern Italian cuisine. (Located in a tidy plaza at the edge of Riviera Village, Bettolino Kitchen is situated at the former site of Gina Lee's Bistro, along Palos Verdes Boulevard near PCH.)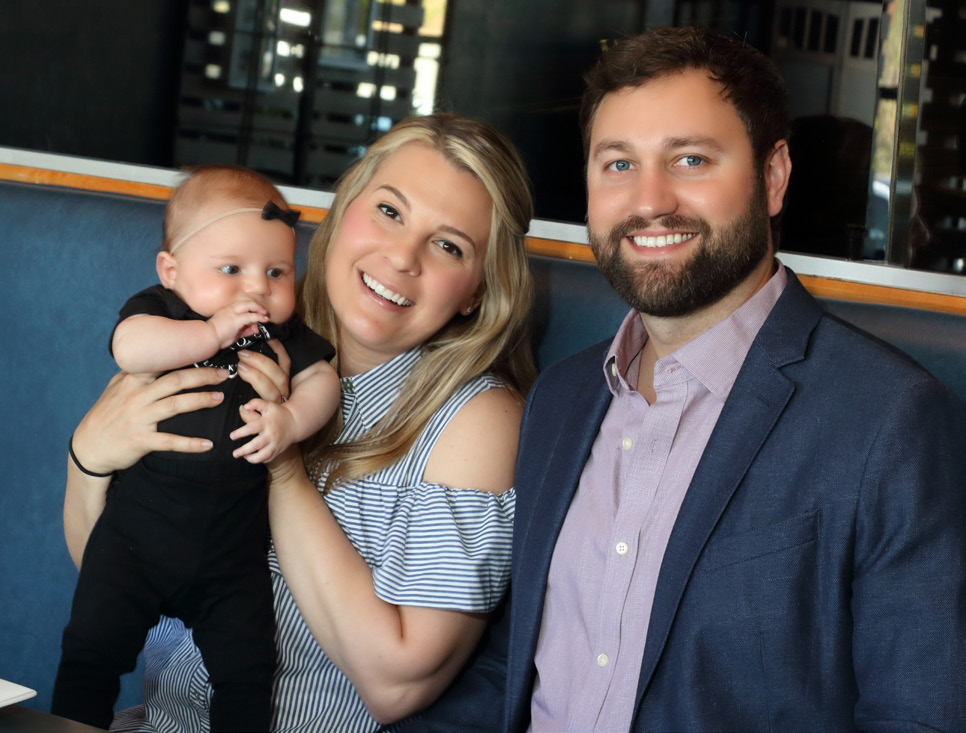 "Gaetano's is all very traditional Italian-American," says Andreanna Giuliano Liguore, explaining the difference between her family's other South Bay restaurants and Bettolino Kitchen. "This [Bettolino] is what you're going to find in Italy right now. Modern Italy." Cuisine is seasonal and menus are updated three to four times a year.
"We stay as local and seasonal as possible," says Sean Liguore, noting that select dishes, particularly desserts like the ricotta cheesecake and the salted caramel semifreddo (a classic Italian semi-frozen dessert) that's layered with graham crackers, are mainstays. The wine list is populated by Italian and California wineries, including a Central Coast winery that does Italian varietals. "A lot of them are family-owned," says Sean of the selection. "Small wineries, small production."
With a kitchen helmed by Fabio Ugoletti, a Michelin-starred chef who hails from Parma, Italy, Bettolino's menu is a tasty kaleidoscope of dishes culled from all regions. "He takes from different areas," says Sean of the pan-Italian mix. It's a concept that twines well with the seasonal bent of the restaurant; a regional dish can be highlighted just as its ingredients are blooming locally.
For instance, new items from the menu introduced late-April include the seafood-chocked Frutti de Mare, a ravioli dish stuffed with pecorino cheese and pears, and Chitarra, a square-ish spaghetti found in Abruzzo, Italy, that's served with pesto, sauteed zucchini and chicken oysters—two small pieces of meat found on the back that taste like a cross between breast and thigh.
One can still find menu staples like Bettolino's Parmegiana di Melanzane, a popular, layered eggplant main dish, and the panzanella (a Tuscan salad), which features a fresh medley of watermelon, cucumber and feta, and is ideal for the upcoming warm months.
Another charm of the restaurant is the idea of taking Italian classics, such as lasagna or ravioli, and reworking them in a creative yet faithful way. "We've always had a gnocchi, but we've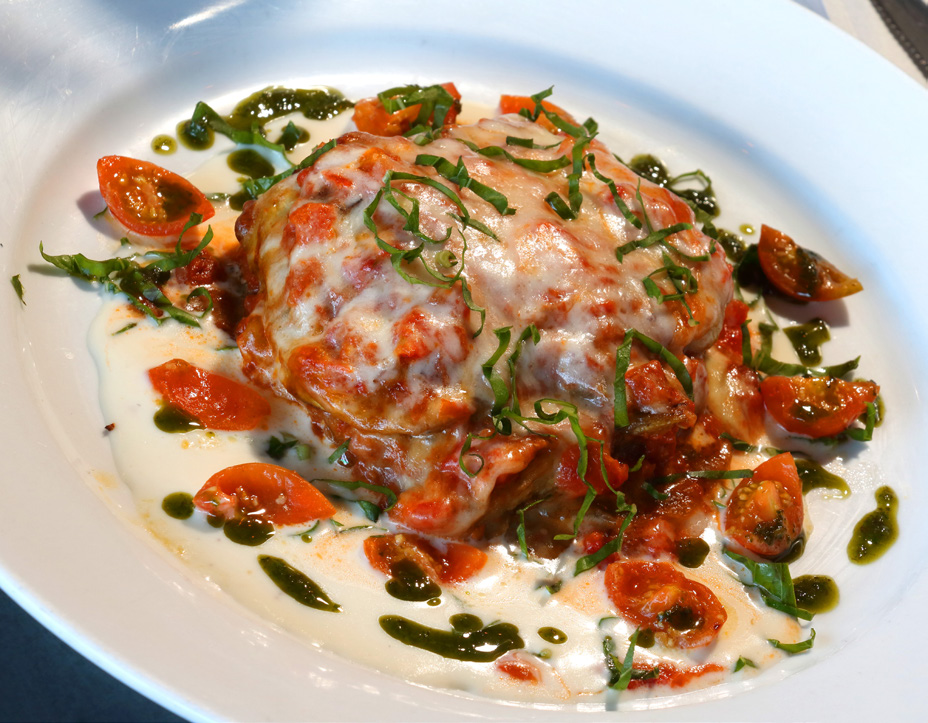 done different styles," says Sean.
"The current one is green pea-infused. It's a bright green gnocchi with sausage. It's a different take on something you'd never see anywhere else. Familiar but different."
Complementing the modern-Italian focus of the menu is Bettolino Kitchen's decor, California minimalist and sunny, from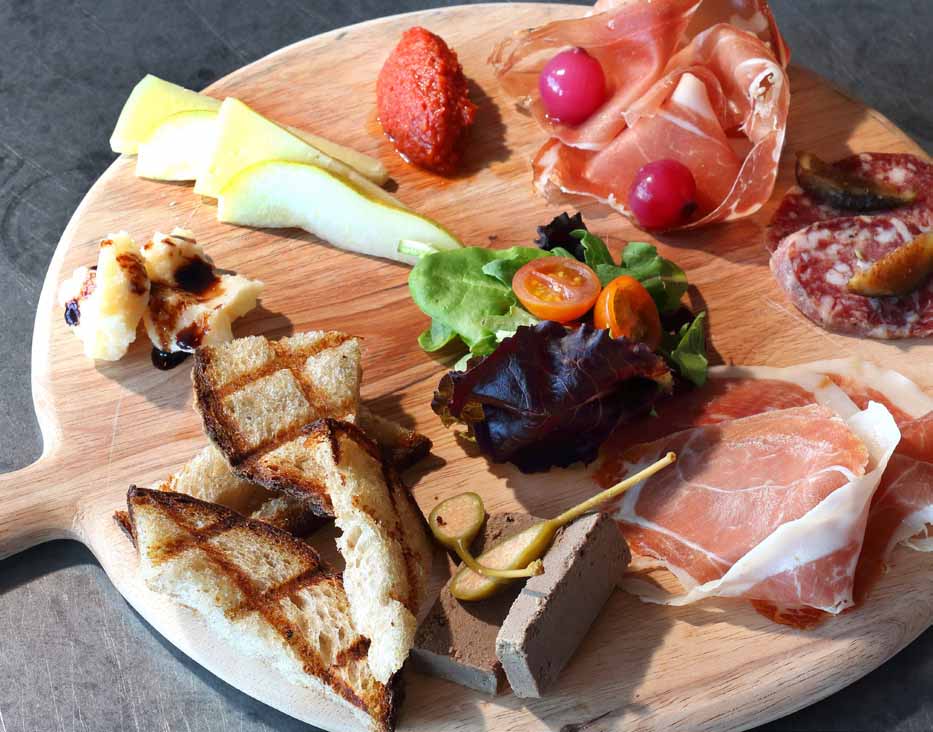 the simple zinc tables and wood chairs down to the grainy floors. "Our food is very modern Italian and we wanted the decor to match," says Andreanna, "I wanted fresh, clean lines and texture."
Visitor's tip: In addition to specials like daily Happy Hour and a three-course Monday dinner with wine, Bettolino Kitchen hosts an ongoing series of educational culinary events led by chef Fabio, from pasta classes to dinner parties, where one can learn the finer points of Italian cuisine and culture.
BETTOLINO KITCHEN
211 PALOS VERDES BLVD.
REDONDO BEACH, CA 90277
310.375.0500