Closet Confidential
L.A.'s go-to celebrity closet designer, Lisa Adams, rethinks the wardrobe
Written by Jenn Thornton
For Lisa Adams, there is an art to getting dressed. A science too—and this onetime Berkeley chemistry student with an MBA knows the perfect formula. Her laboratory: the closet. Her clients: Khloe Kardashian, Fergie, Monique Lhuillier… the A-list is long. Celebrating 10 years in business, her firm, LA Closet Design ("Lisa Adams" Closet Design), specializes in revamping wardrobes from start to finish, handling everything from design and fabrication to organizing and styling. The result? A top quality closet, usually with an element of fantasy (we'll take Christina Aguilera's "handbag carousel"). Adams also recently launched her lifestyle blog, CLOSETPHILE. Here, the international sensation on form, function, and real estate gains.
So how does a Berkeley grad with a mind for science come to the celebrity design world?
I was always good at math and science, so chemistry came very naturally to me. One day in the lab, I had a doubt and decided to go to business school to meld the science and business worlds. After getting my MBA, I worked in operations for a kitchen and bath design firm. I realized that closets were an untapped market and that I wanted to design and build them at the highest level in terms of quality and design.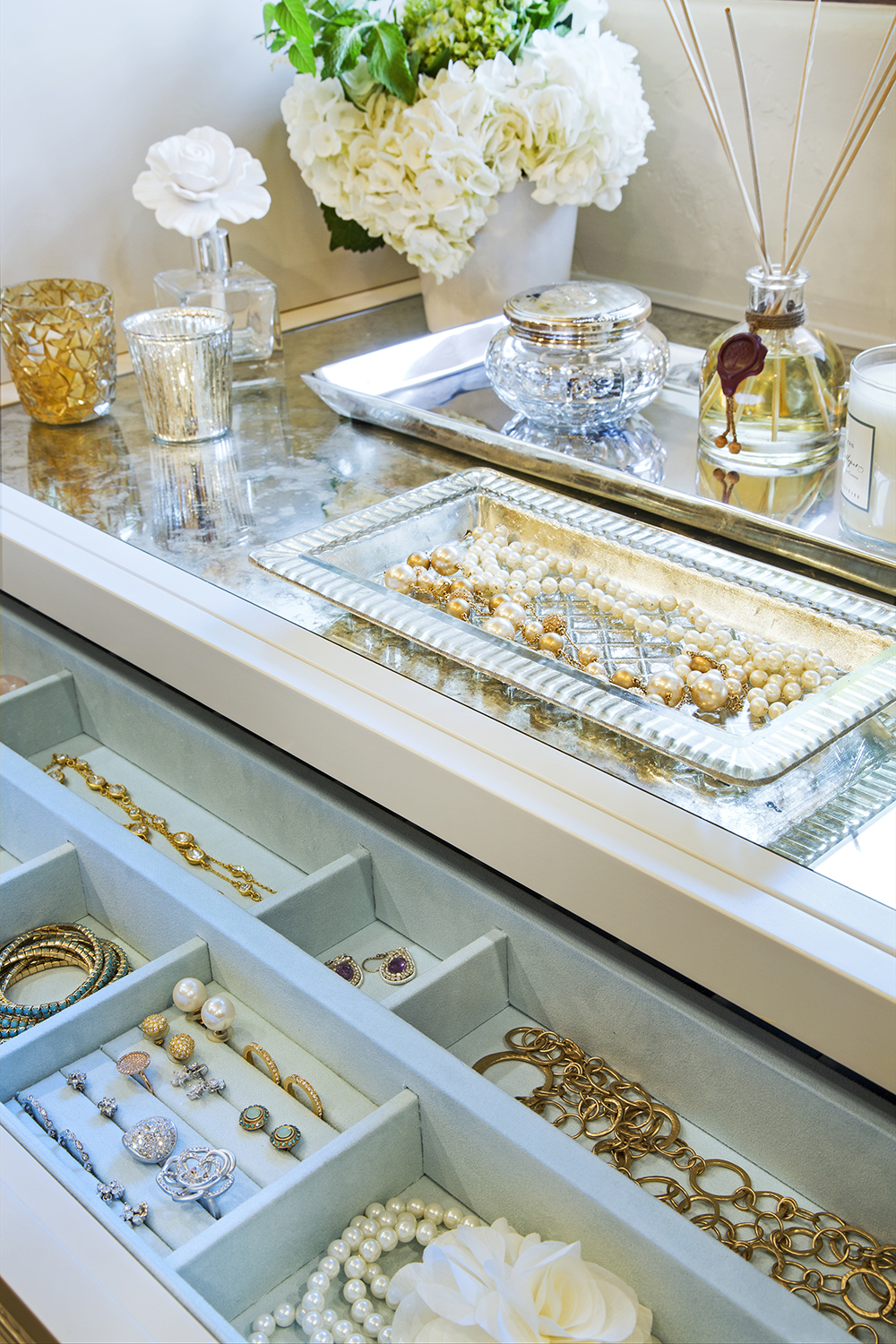 I started L.A. Closet Design in 2007. Closets are really the perfect space for my type-A left brain, because there are so many items to organize and make sense of; surprisingly, my right brain came along. It was a journey to realize that I had the aesthetic and taste to make organized and functional closets beautiful as well.
Talk about the vision for LA Closet Design.
I wanted to create spaces that people enjoy being in—'to calm the chaos' and for closets to become dressing rooms. When I first started the business, closet designers were non-existent. Today, I am designing rooms converted into dressing rooms, three-story closets and multi-functional spaces.
The traditional notion of the "closet" is one of utility. How do you perceive the space?
I have always wanted to use the term 'dressing room,' even when I started the business in 2007 . . . a Luxury Dressing Room. My perception of the space is a room to dress in—to prep, organize and style in while enjoying a cup of coffee or glass of wine with family and friends!
Just how elaborate are the closets you've designed?
Not only do we pay attention to exterior details, but of every drawer and shelf—contents and design details. For me, mixing materials is also important in creating a boutique space. It's not just about cabinetry along the perimeter walls but incorporating freestanding furniture pieces, as well. There might be vanities, staging areas, seating, cosmetic refrigerators, coffee stations, safe and jewelry rooms, laundry areas, TVs, desks, etc.
As a celebrity closet designer, you've no doubt seen the works. Of the A-list closets you've designed, which is the most memorable?
I enjoyed working with Christina Aguilera because she thinks out-of-the-box and is highly creative, which made for a one-of-a-kind dressing room! We incorporated a 360-degree handbag carousel, a three-way mirror platform for tailoring and make-up, a fireplace, sliding shoe library cabinet, a desk and rose-gold mirrored backs.
What do you make of our attachment to closets? They seem more intimate now.
Yes, I agree—and believe it has to do with the spaces becoming bigger and more retreat-like. We can also care for our items and display them when there is more room.
What are the current trends in closet design?
Converting extra rooms to dressing rooms (I recently converted a living room into a dressing room!), making them boutique-like with lighting and incorporating vanities and offices.
That's very Los Angeles. What is the closet style of this city?
The beauty of L.A. is that it is diverse and so are the houses and closet styles. There was a lean towards modern closets, but lately, I am seeing closets with detailing and profiles—base and crown molding.
Have you ever been asked to reimagine a closet to up the value of a house on the market?
Yes! I recently visited a house that is trying to sell for $11M, but isn't selling because there is a shared closet that is not well designed—the buck is stopping at the closet. I suggested carving out the second master closet space and then leaving it as a white box and attaching renderings so that people could visualize the two master closets. It's not enough to just tell people that they can convert the sauna to a second master closet, you have to build out the space and then show people what it can potentially look like.
What features should every closet should have?
Pull-out valet hooks, partitioned drawers and hanging for multiple lengths.
Related Post
A timeless Playa del Rey retreat is home to private bliss and endless ocean views Written by Constance Dunn | Photography&n...
A private hilltop villa in Hermosa Beach proves the perfect retreat for the finest in resort-style living Written by Joclene Davey&nbsp...