Westside Digs • March 25, 2022
ON THE COVER Past Present and Future Perfect: A Spanish-style home in the coveted area north of Montana and West of 4th Street combines the graciousness of the past with the amenities of the present for a home that's perfect for now and forever presented by Charles Pence of Pence Hathorn Silver Luxury Property Group at Compass.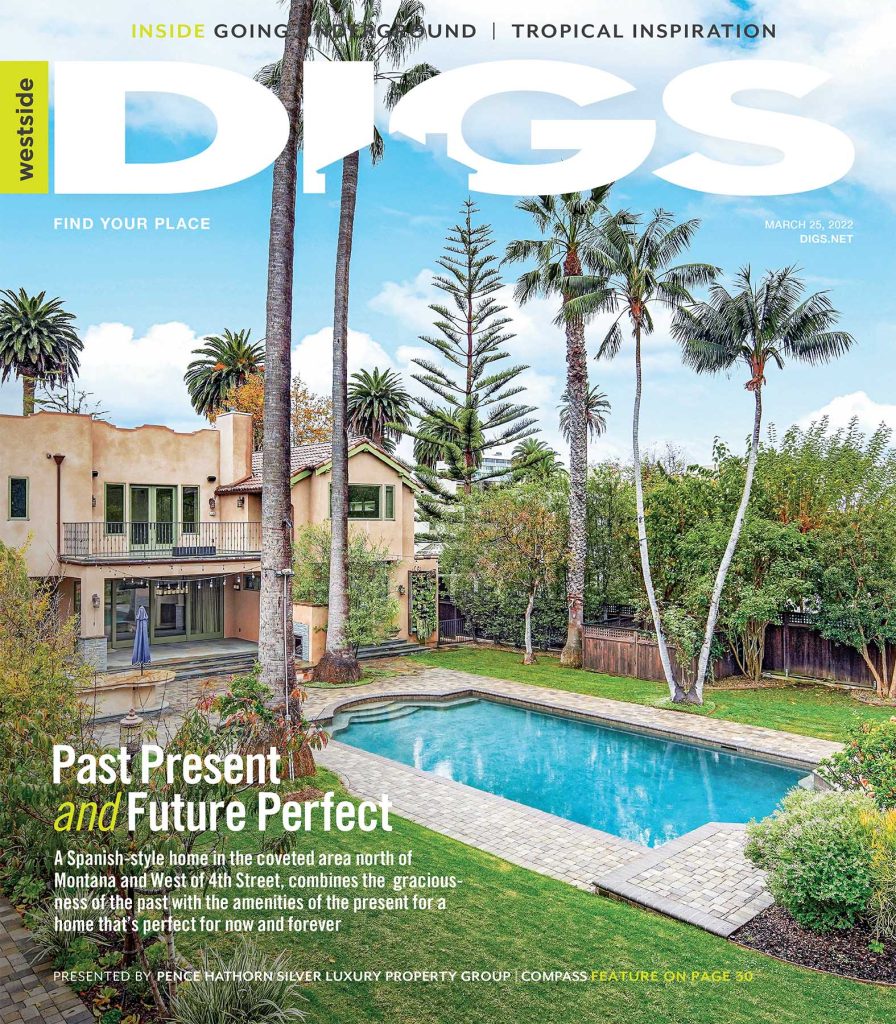 Read this Issue Now!

What's inside?
Featured Articles in This Edition