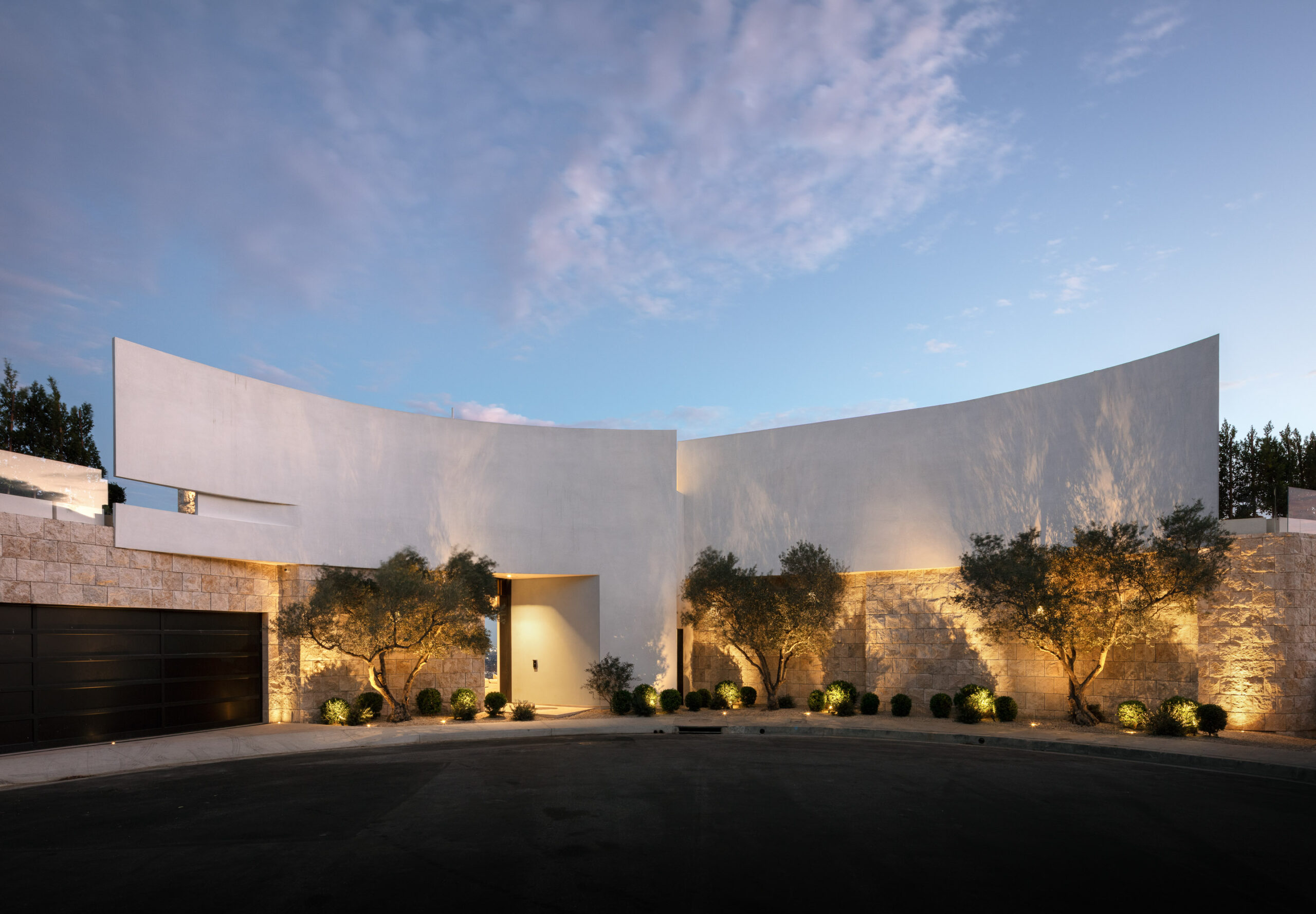 Above the Famous Crescent Heights and Sunset Boulevard Intersection, 8201 Bellgave a Newly Built Home Was Designed by Renowned Architecture Firm SAOTA and Inspired by Pierre Koenig's Stahl House
"The view from the property was the hook—spectacular!" confess the architects from SAOTA—led by Stefan Antoni, Philip Olmesdahl, Greg Truen, Phillippe Fouché, and Mark Bullivant—who immediately jumped at the chance to work on this project curated by famed luxury developer Clive Robertson.
"The sitting of the building was the biggest challenge and opportunity of the project, navigating the precarious hillside," the architects say.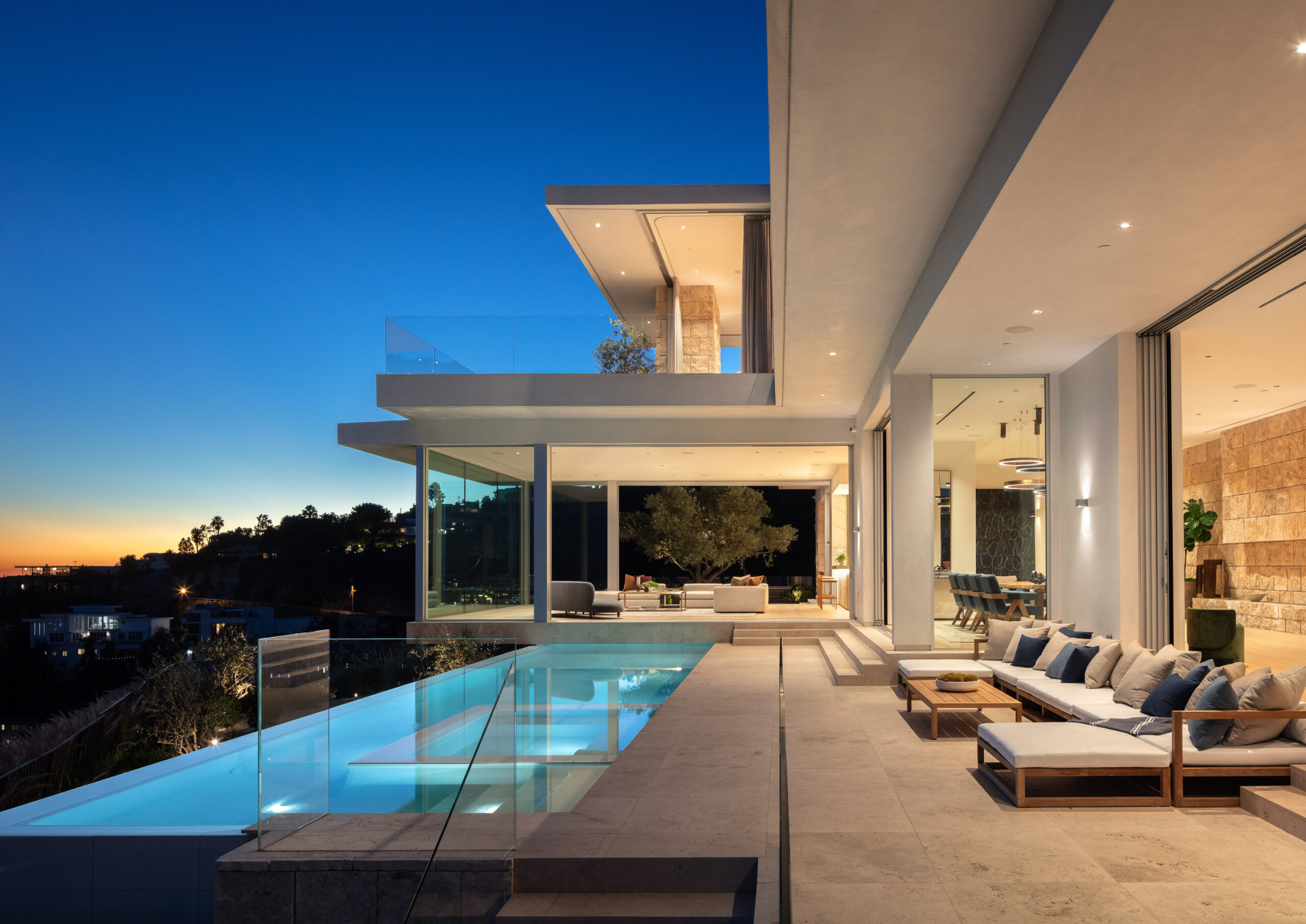 Providing 270-degree views of the Griffith Observatory, Downtown Los Angeles, Century City, and the Pacific Ocean, the four-bedroom, four-bathroom, and two-powder room house features an indoor/outdoor open plan interior to make the most of Southern California living. 
"This impressive property layout is centered around ensuring jetliner views from every room," say Branden Williams and Rayni Williams of The Beverly Hills Estates.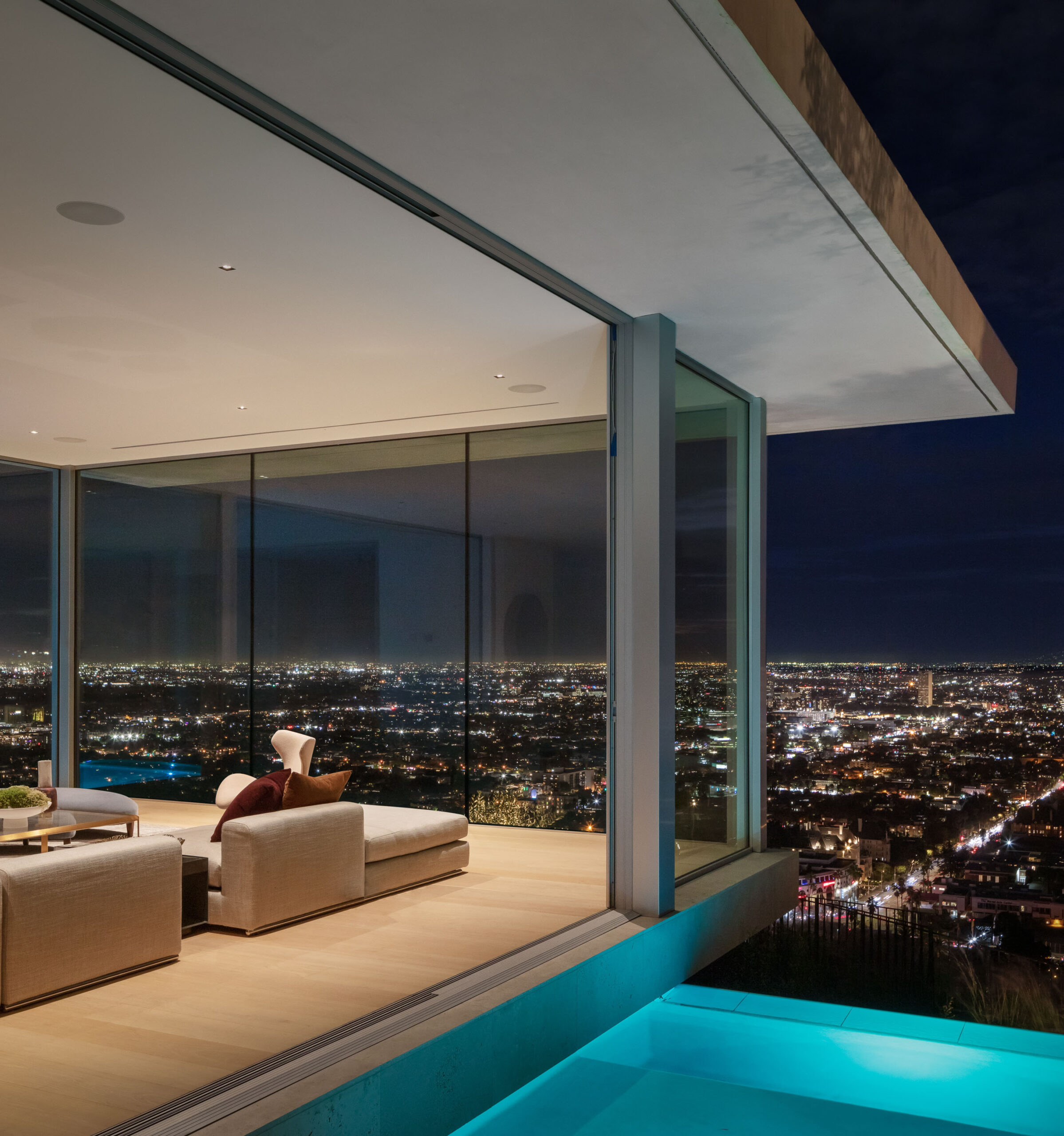 To the west, the modernist Stahl House (Case Study House #22) by Pierre Koenig was the starting point for the SAOTA team.
"The eaves and soffits designed a 'fifth' facade—their bold forms and distinctive material treatments are highly recognizable from below," the SAOTA team explains.
"With such panoramic potential, placement of solid walls was carefully controlled—in turn emphasizing the drama of the roof forms."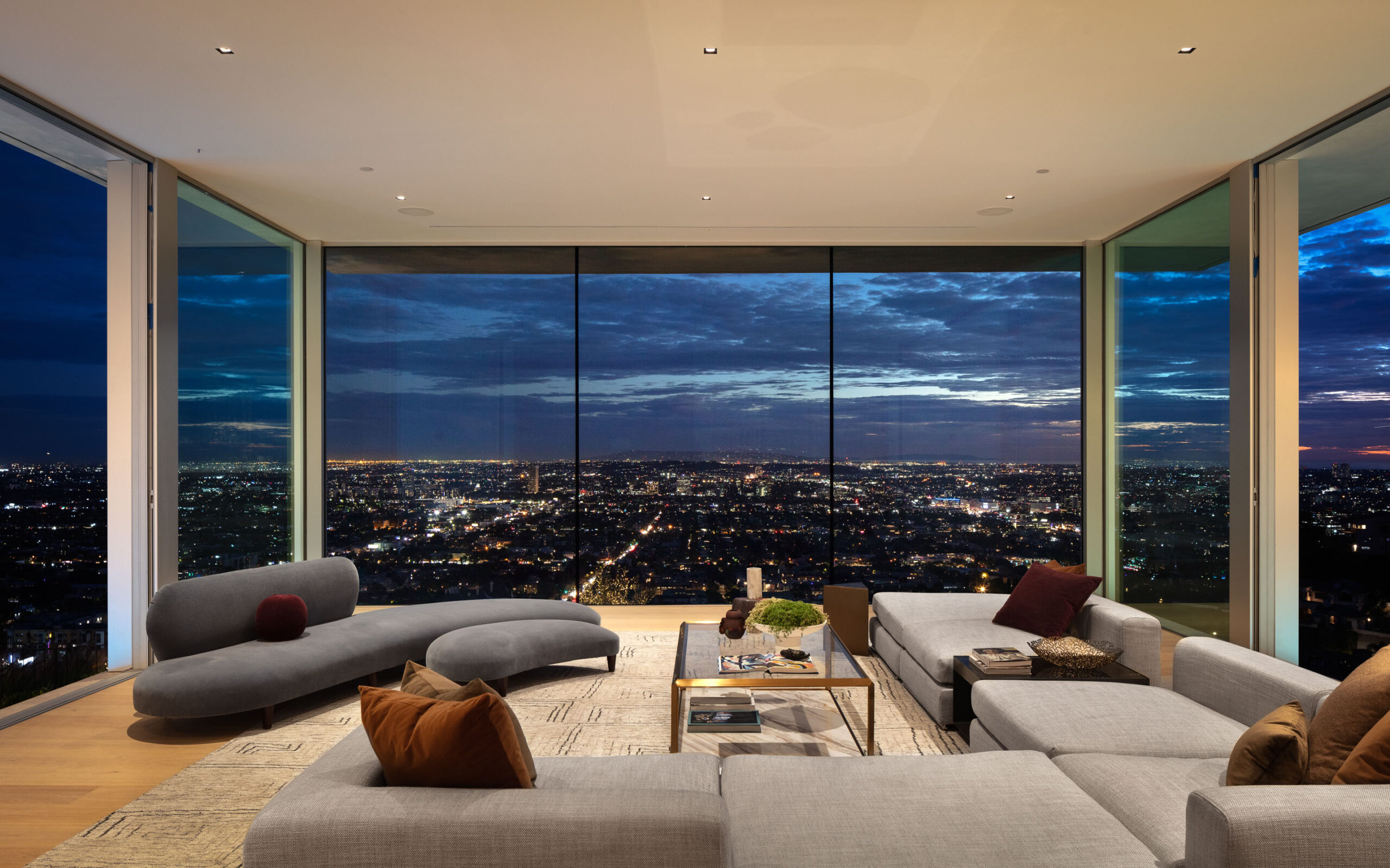 The extensive use of glass, oak, and limestone helps to make the spaces inviting. 
"The palette of colors and materials is deliberately paired down, calm and serene—evoking and reinforcing the feeling of sitting in the sky above the skyline," the architects of SAOTA say.
Surrounded by mature olive trees, the outdoor areas comprise expansive decks and an infinity pool, making them the perfect place from which to admire the breathtaking panorama.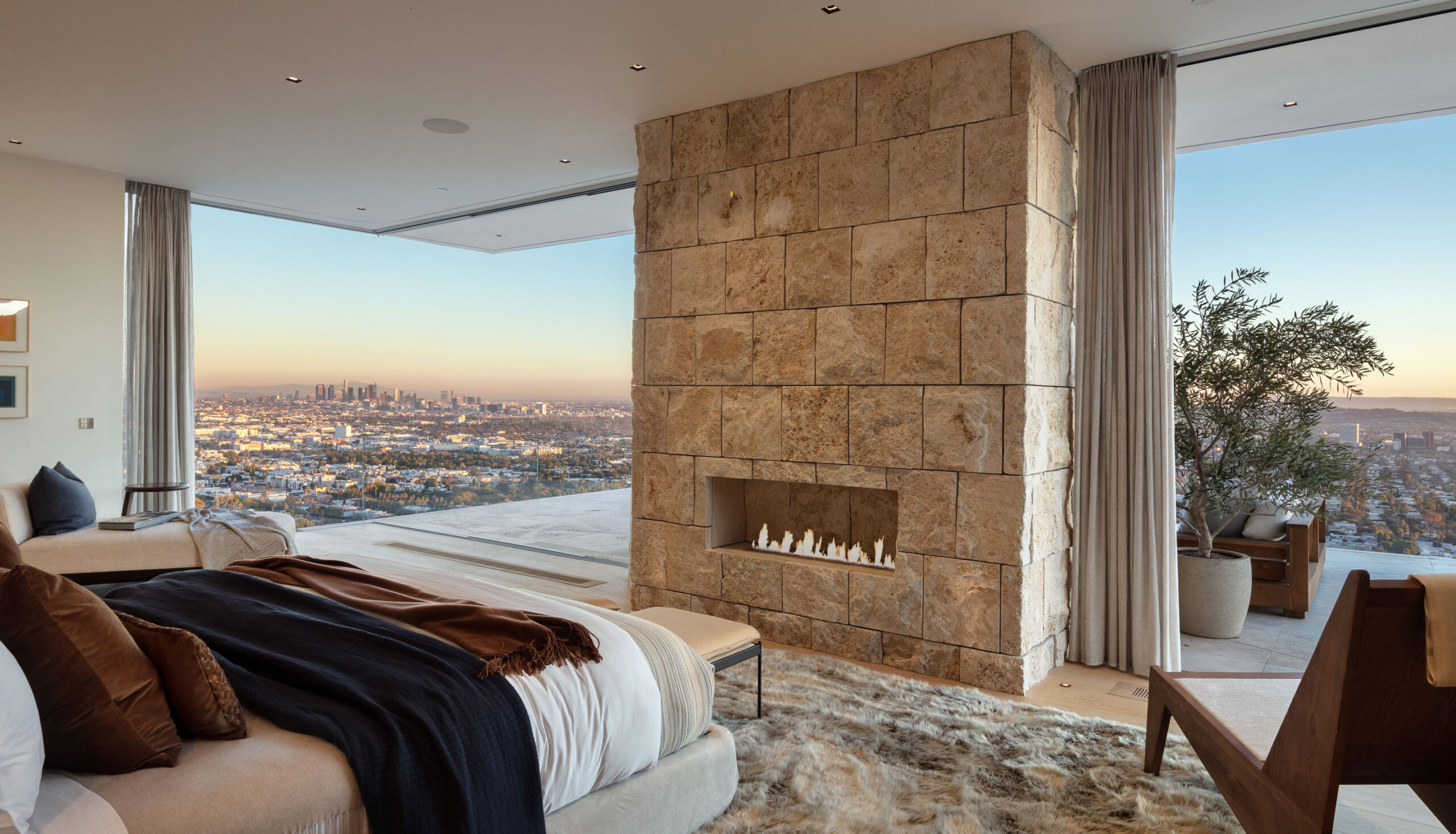 "This home is a transitional organic modern built to be a once-in-a-lifetime opportunity to own an architectural masterpiece on the best promontory in Los Angeles," concludes Branden and Rayni Williams.
Rayni Williams | 310.626.4248 | DRE# 01496786
Branden Williams | 310.626.4248 | DRE# 01774287
The Beverly Hills Estates
Tyrone McKillen | 949.212.8721 | DRE #01915539
Plus Real Estate Group at Compass
List Price: $48,500,000
Images: Simon Berlyn