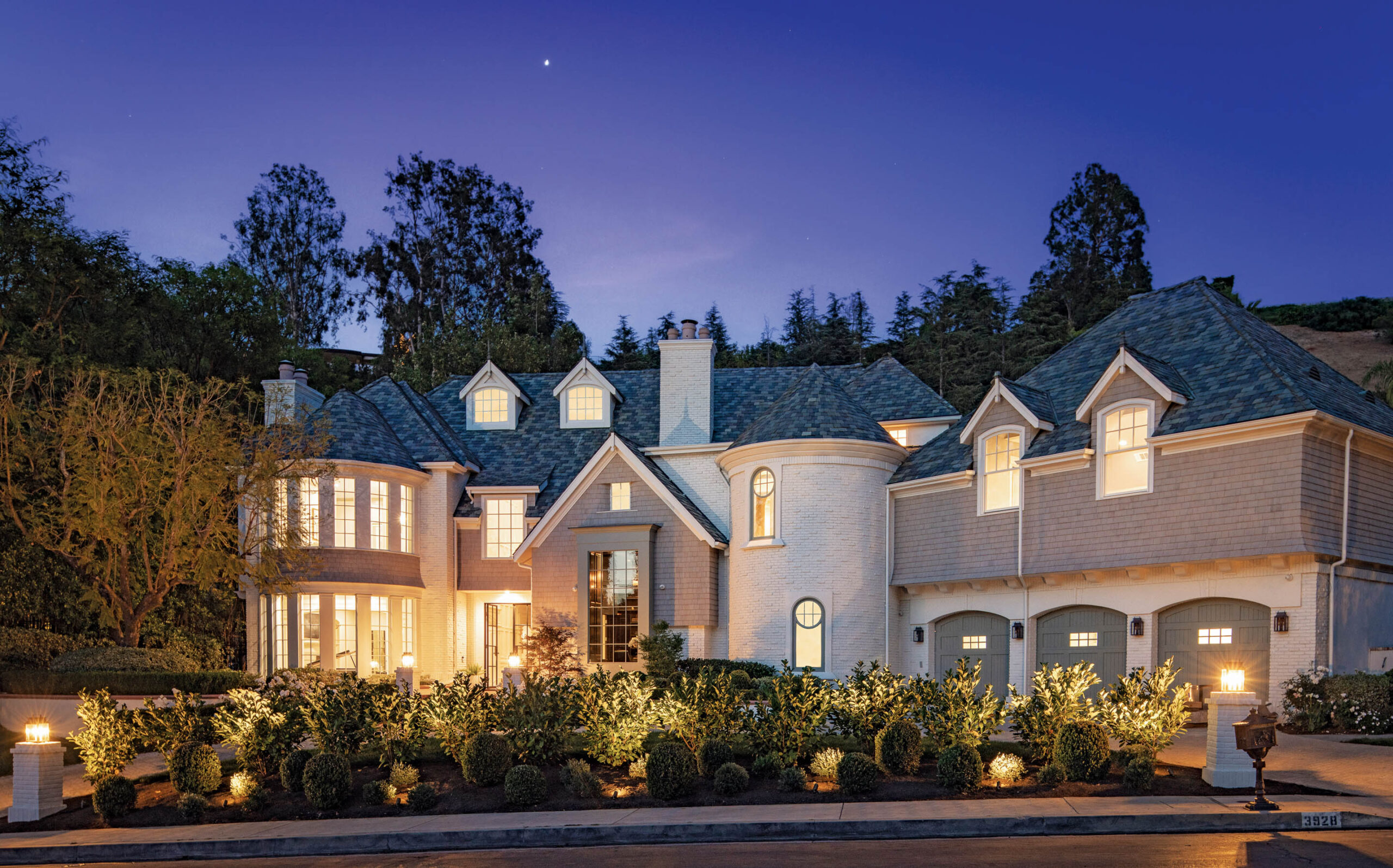 Built and Developed by Joe Comartin—whose Clientele is Made Up of Names Such as NBA Superstar Stephen Curry—this House Adapts Cape Cod's Architecture With the West Coast Lifestyle
"The Hamptons defines luxurious living for American families—broad shingled homes with expansive lawns and generous, comfortable outdoor spaces to enjoy summer days and family gatherings," says builder and developer Joe Comartin of Woodlane Properties.
"This house had the potential to provide the backdrop for that style of life."
"This home was originally built as a period English Tudor with heavy timbering, dark red brick, and obscured stained-glass windows," says Joe Comartin.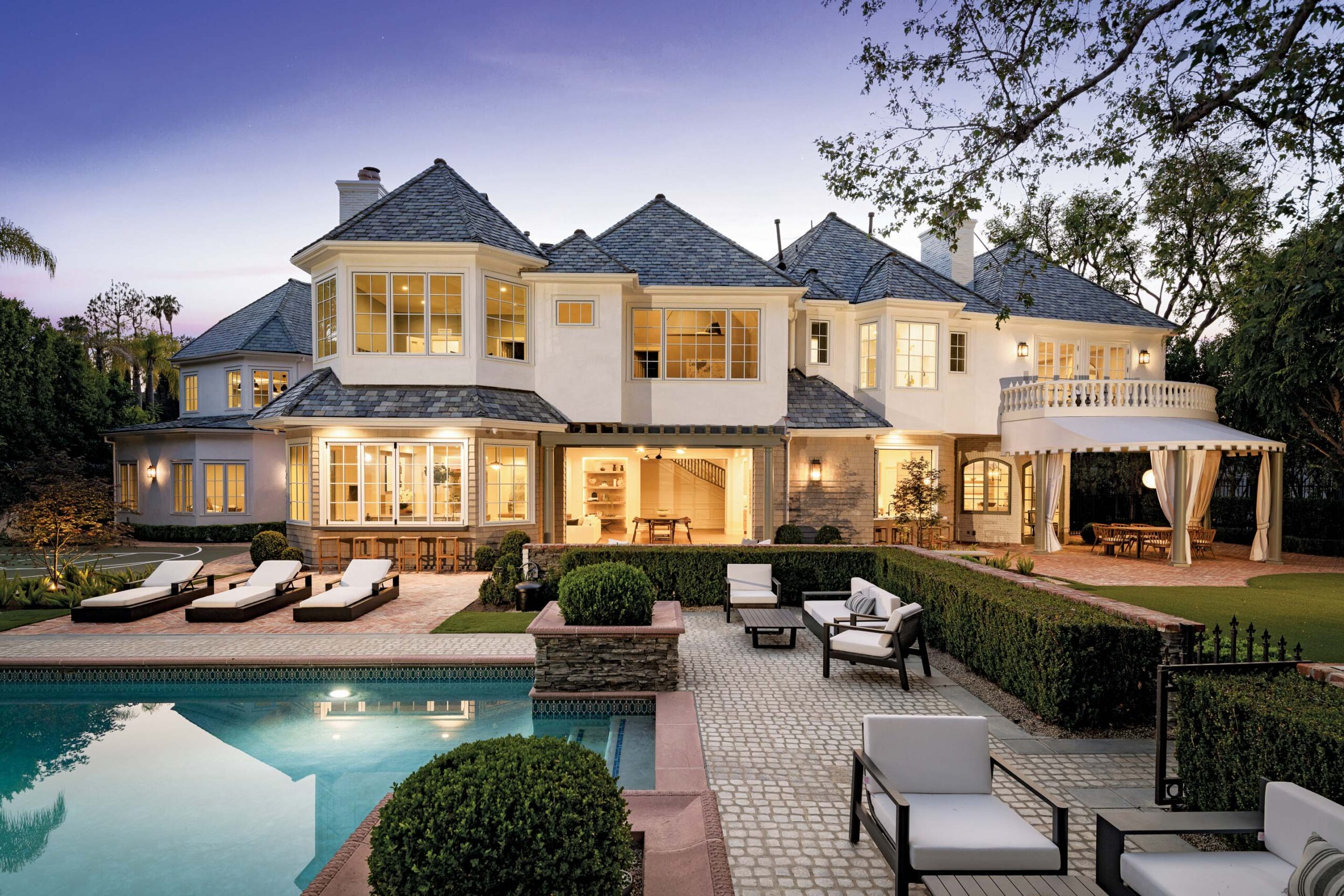 "It offered exceptional flow, tremendous scale and well-placed rooms. However, both the interior and exterior were quite serious, formal and imposing. The overall feeling was oppressive and dark."
The transformation brightened all the different areas and expanded the openings to the grounds. Anchored by a sweeping staircase and double-height ceilings, the grand foyer is an invitation to discover the rest of the spaces such as the formal living room bathed in natural light; the inkblot blue lacquered library; the open concept living space; and the primary suite with its 500-square-foot closet and hair salon, among others. 
A gym with steam shower, movie theater, climate-controlled wine cellar, three-car garage with two EV chargers, as well as the outdoor areas with the pool, Regency-style cabana daybed, covered dining pavilion, two fire pits, a sports court and a secret garden are the final ingredients making this a dream home.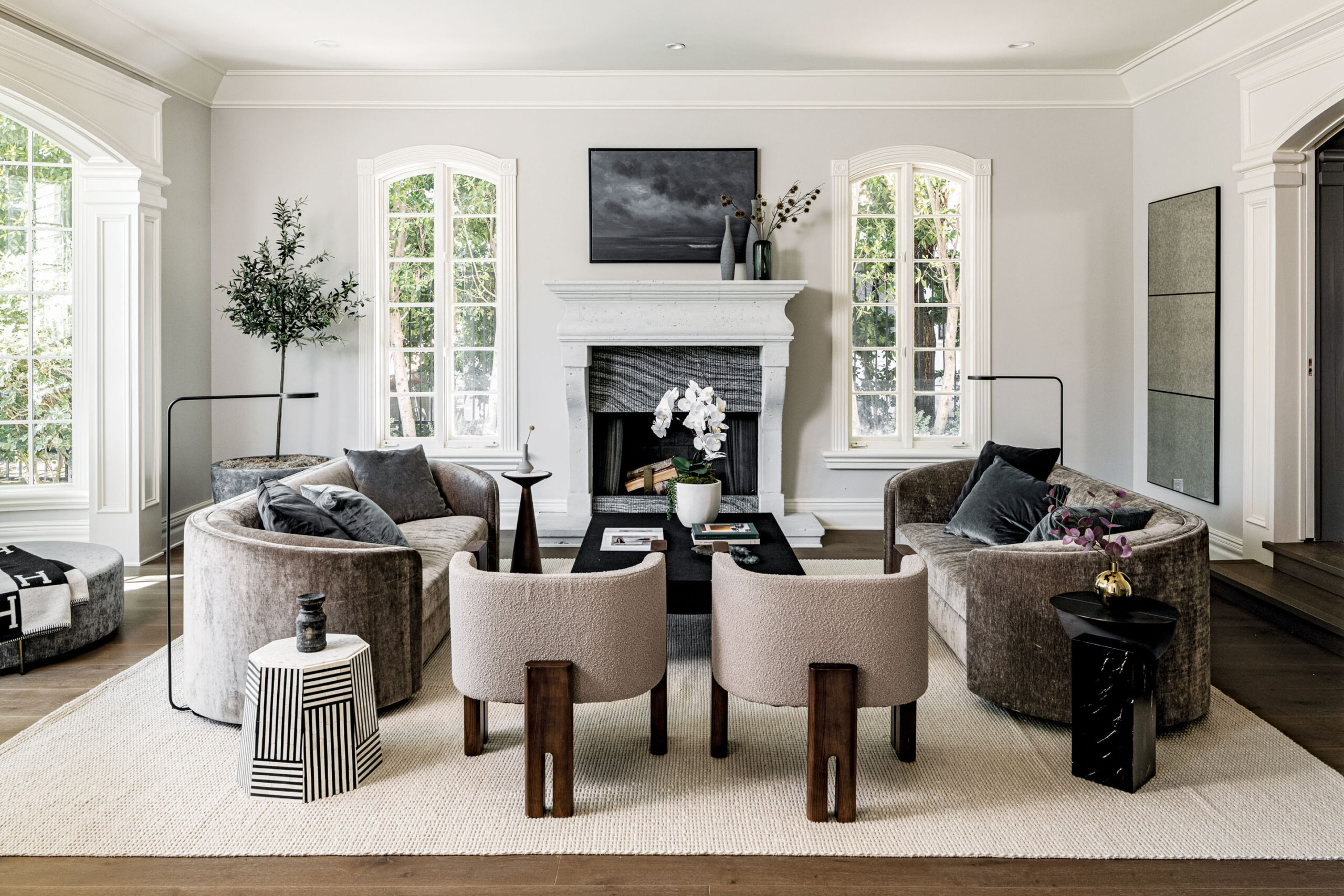 Craig Knizek | 424.230.3718 | DRE #1377932
Nikki Joel | 310.428.2248 | DRE #01784589
The Agency
List Price: $11,999,999
Images: Nils Timm