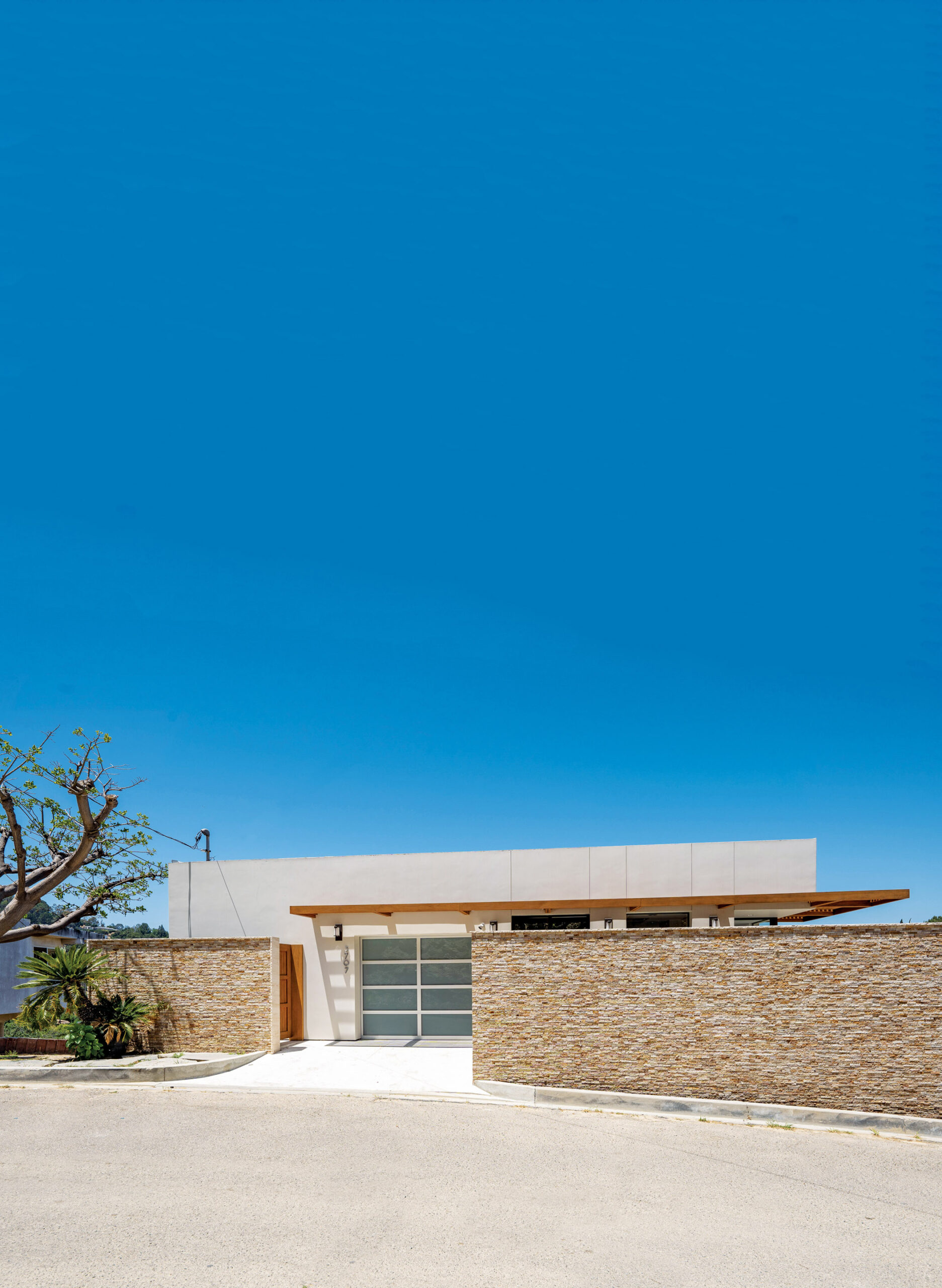 A House From the Mid-century Period Reflects the 21st Century Restoration Efforts of Its Current Owner-architect
It was completed by Richard Neutra's mid-century contemporary William S. Beckett, then renovated stem to stern by yet another architect, the home's current owner and designer Donald M. Goldstein. 
All 17 of the Platform Houses were constructed between 1962 and 1966, according to the LA Conservancy, and so named because they were built on enormous platforms and cantilevered out over a precipitous slope.
From the street, all have the bearing of a classic Mid-Century Modern structure, most notably overhanging flat roofs. Buttressed by structurally reinforced pillars that hoist the sleek pad up, Donald M. Goldstein's abode is in pristine condition. Goldstein's interest in the Platform Houses goes way back.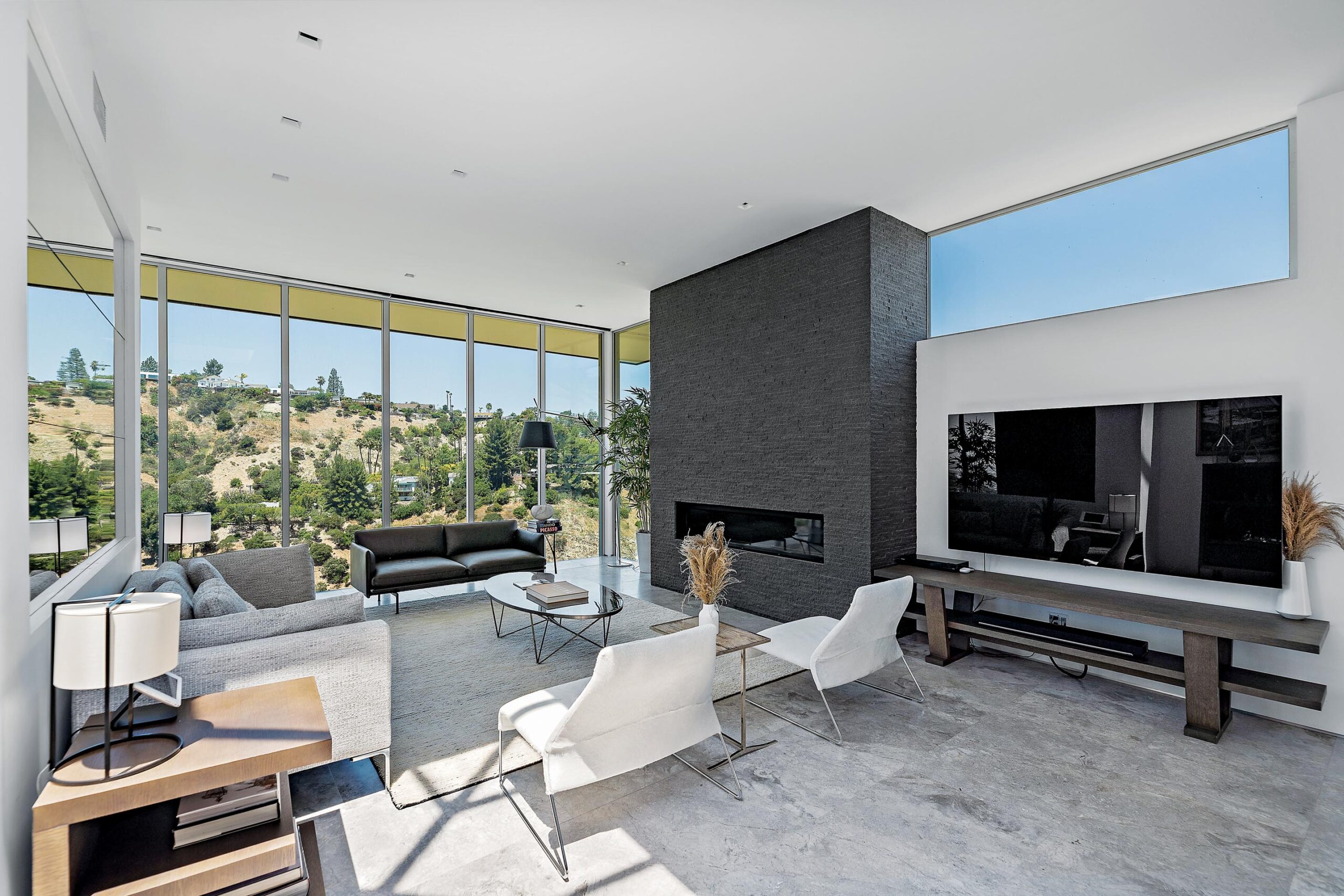 "I had seen the houses being constructed when I was younger and always thought I'd live in one someday," he says.
Not only would Goldstein make good on that promise, but he also would completely rethink the house he'd eventually come to own. Drawn to the home's spectacular view, his vision for 3707 Oakfield Drive evolved.
"I spent many years traveling extensively for work on the East Coast and in Europe," he says of his intentionally implemented renovations.
"Over time, I brought back inspiration from various projects and my travels. I stripped the house to completely renovate portions more than once. It's unique and stands apart from all the rest."
The house may share a street with its fellow Platform Houses, in other words, but it's not a chip off the old block. It is the most luxuriously renovated prize on Oakfield Drive—a floating glass vessel in the air.
Tucked behind a custom-cut and -fit privacy wall, 3707 Oakfield Drive is not an inconspicuous building—it's clearly well cared for and manifestly of good taste. But it does not announce its existence to the world. Nor is that necessary. It is clean, good design. Solid.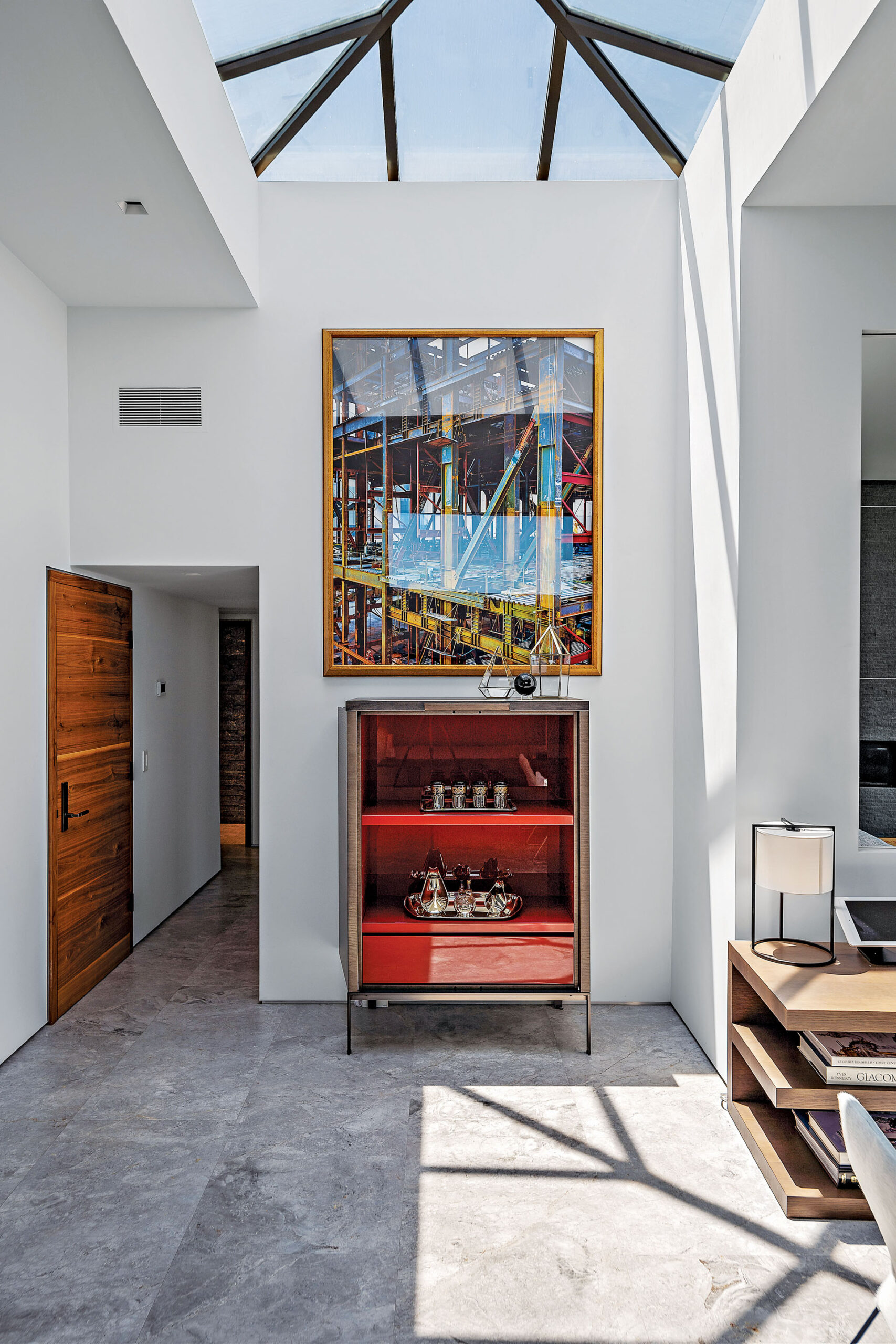 Neutrally toned in front, the house is significantly bolder in back, with a flashing metal black edifice coated with a 24-gauge Kynar finish and transected by floor-to-ceiling glass, the aperture to a magnanimous view. A Platform House this may be, but it is an entirely distinguishable construction, even among its cadre. 
Modestly scaled at 1,800 feet and liberally windowed to maximize the view, the house lives bigger than its size. It feels bigger, too. Configured for two bedrooms and two bathrooms, the floor plan fosters an easy, hospitable flow between spaces, which include a beaming-white chef's kitchen with Wolf appliances, a spacious dining room with seating for 10 or more and a handsome wet bar, plus a 300-plus bottle wine cellar.
The open living room is a rightly sociable space, featuring a large fireplace and that ever-present panorama. An office/flex space meets our work-from-home moment and the outdoor sitting area with a koi pond is, dawn to dusk, a splendid place to catch your breath.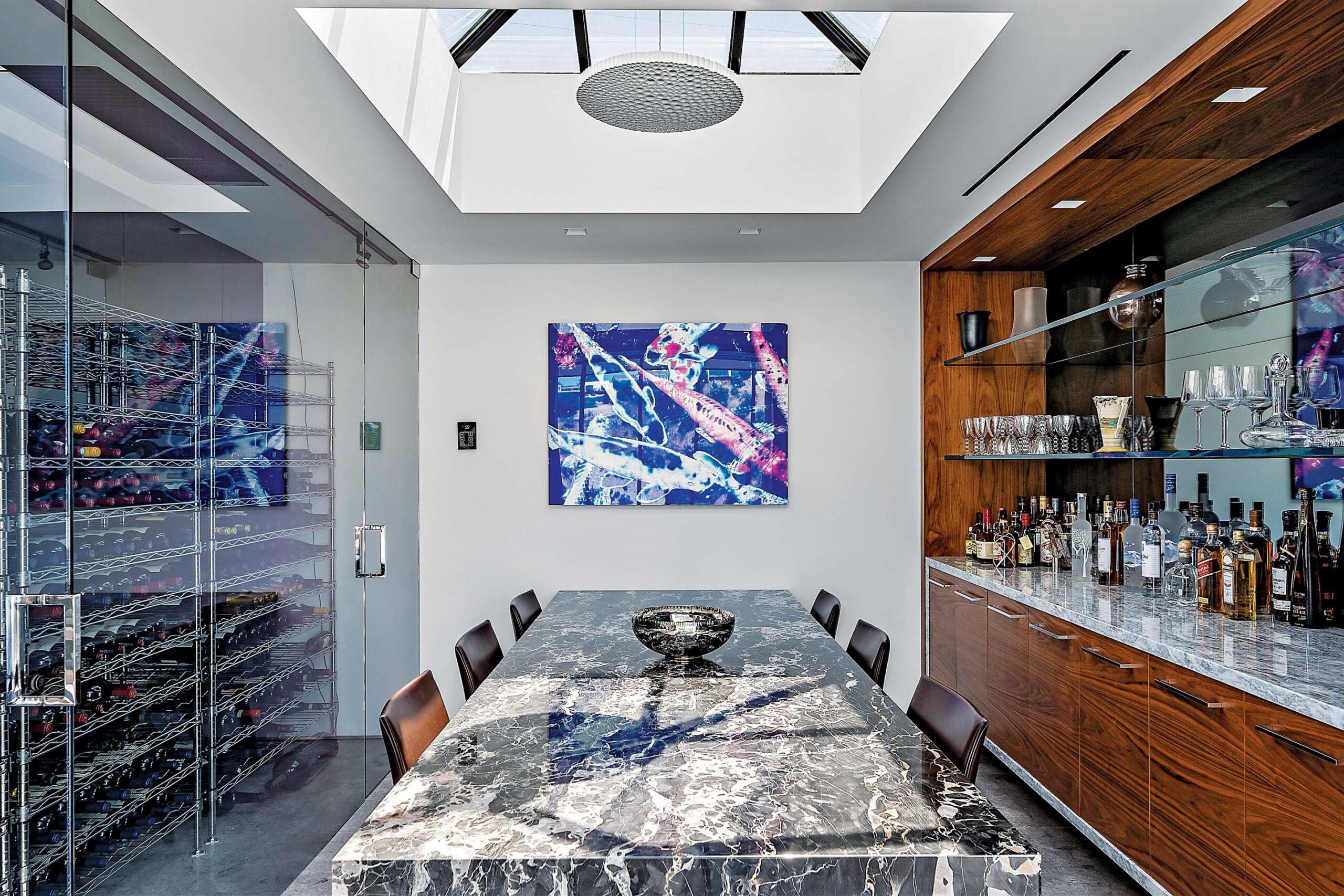 Raising the ceiling and roof lines, and installing four pyramid skylights to generate more light in the space are among the most transformative of Donald M. Goldstein's upgrades. He was also outfitted with custom steel iron doors, a Roman soaking tub, solar panels, and Lutron smart home systems.
What brands this house as exceptional, however, is the fact that there's "no one thing" that makes it so.
"It is all the small details working together," notes Donald M. Goldstein. "I gave focused attention to each area of the house both individually and how it fits with the rest of the house. I didn't cut corners on anything. Everything was given the attention it deserved."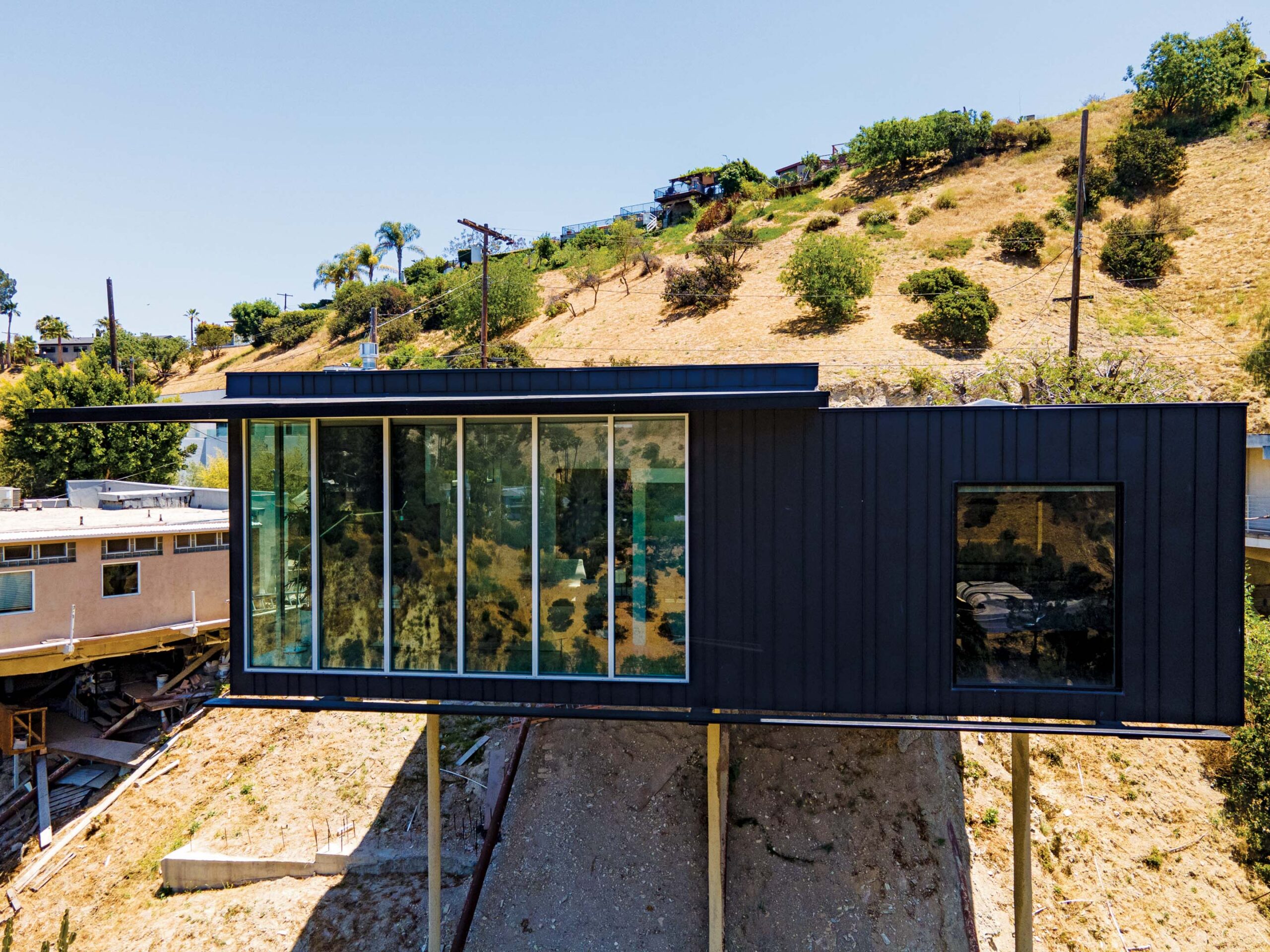 It shows. The house is voluminous. It's sleek, sometimes sexy, and full of sunlight and unique spaces. It makes beautiful use of custom materials. It is also a piece of history, but not stuck in the past. The house has evolved—carefully and thoughtfully—under Donald M. Goldstein's very capable watch. It's a case study in how to successfully transform timeless.
Donald M. Goldstein, who put so much into the house, is reluctant to define the experience it offers. He has his own point of view, certainly, but is not keen to push that perspective on others.
"I can't tell anyone about my house," he says matter-of-factly. "The experience resides in each individual as they encounter it."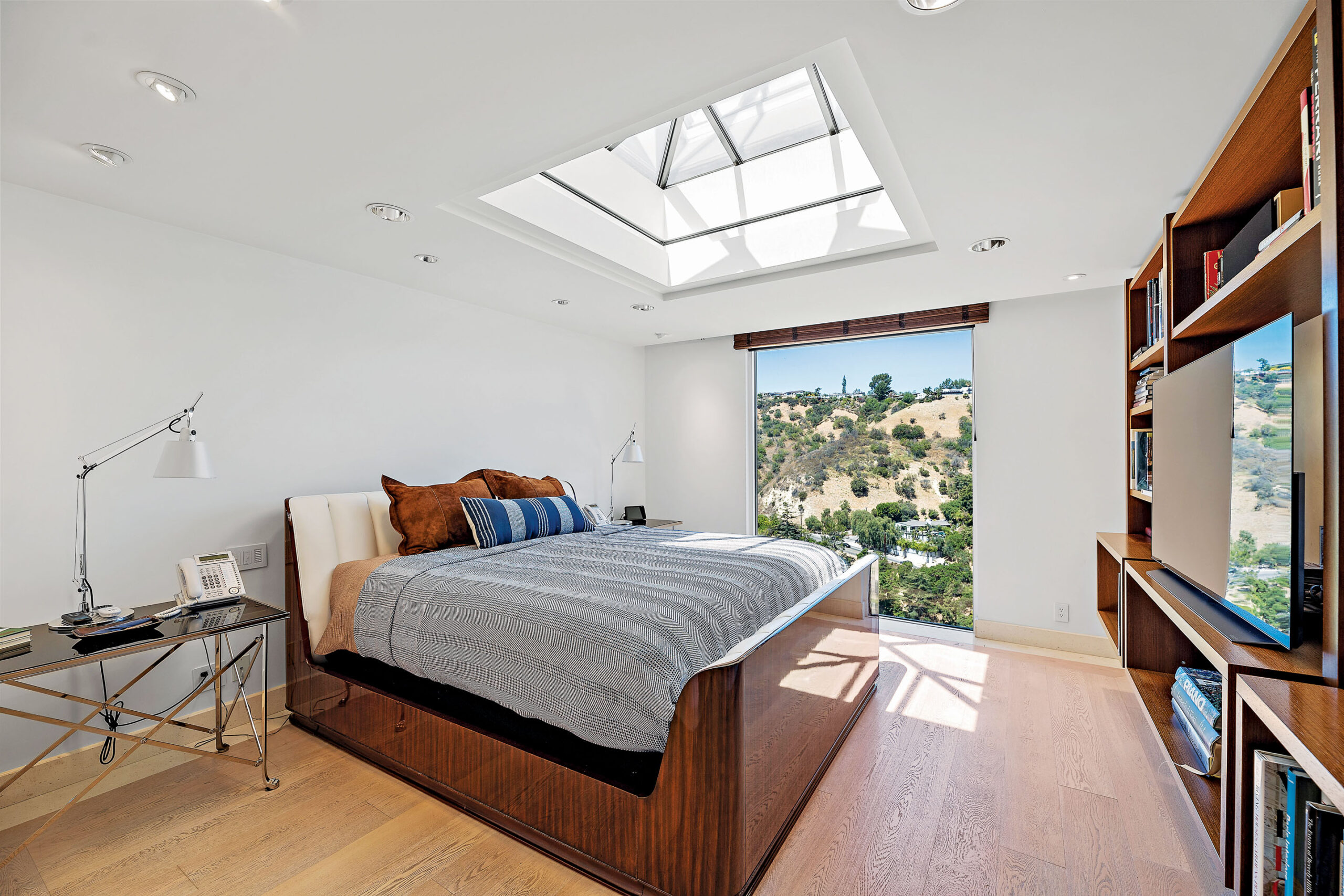 The opportunity to do that is now. 3707 Oakfield Drive has entered the market for $2.05 million, listed by Michelle Schwartz of The Agency. 
Photos: Andrew Orozco