Westside Digs • December 10, 2021
ON THE COVER Party On Power Street: Standout social features—and one of Hermosa Beach's largest lots—add up to a resort-inspired Jon Starr spread in one of the Beach Cities' most convivial neighborhoods presented by Robb Stroyke of Stroyke Properties Group | Bayside Real Estate Partners.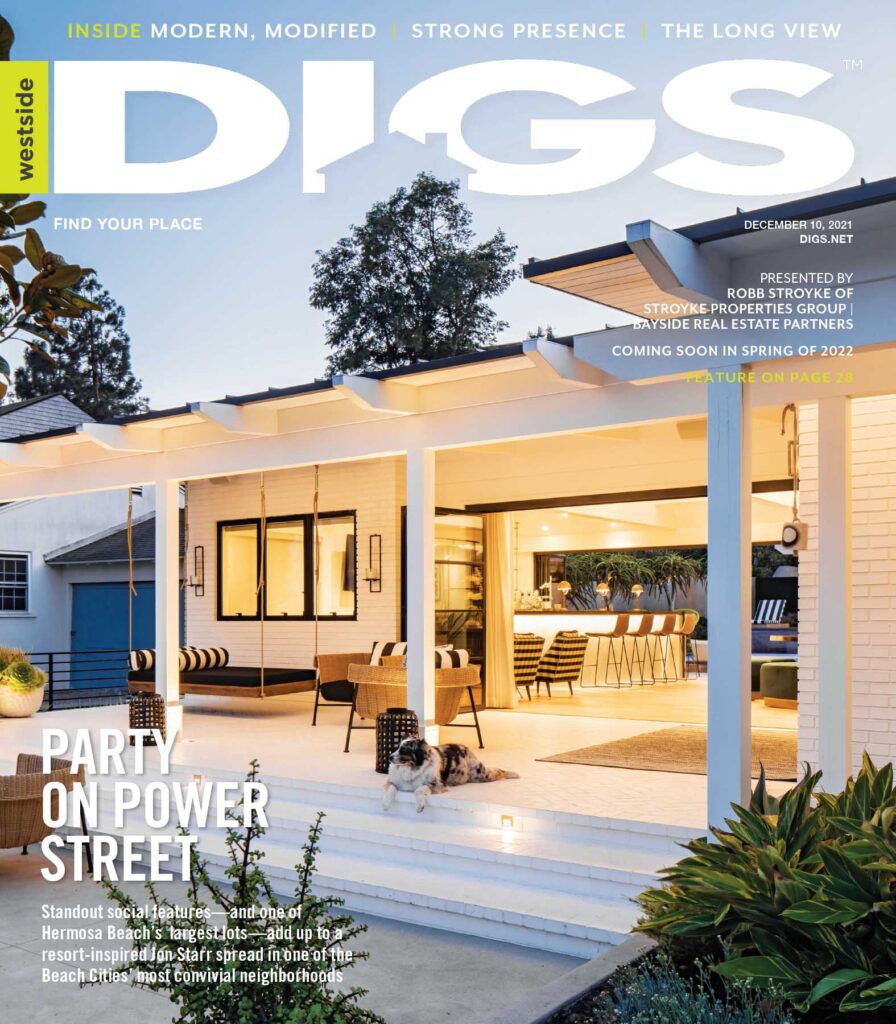 Read this Issue Now!

What's inside?
Featured Articles in This Edition