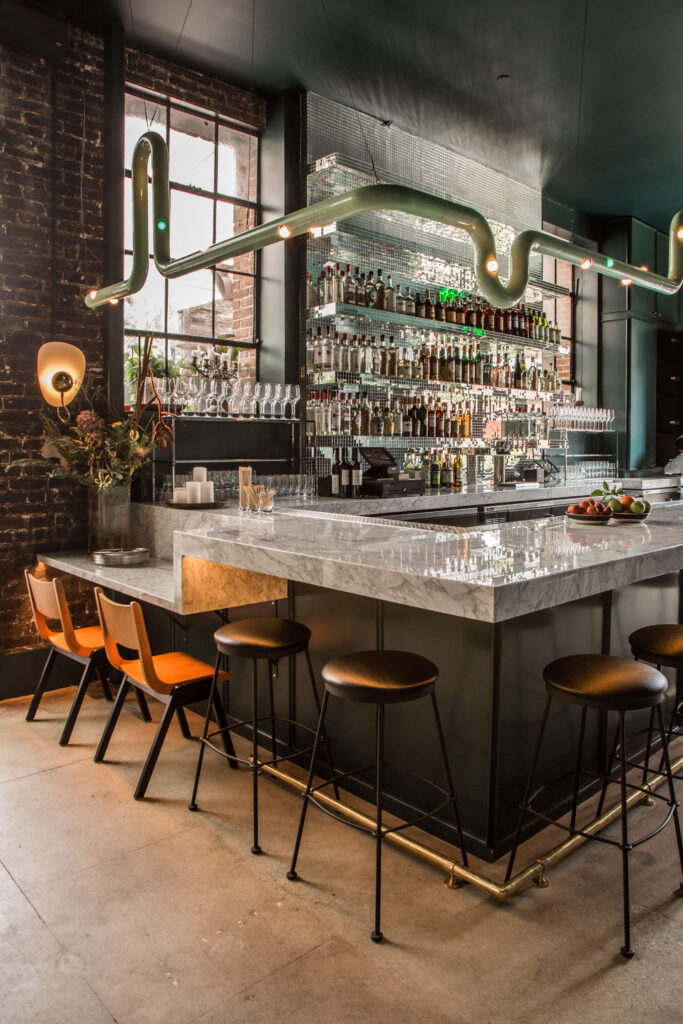 Once Home to One of the City's Fire Companies, a Piece of History on Santa Fe Avenue Now Houses a Newly Opened Independent, Boutique Hotel and Restaurant
Hospitality entrepreneur Dustin Lancaster—the mind behind Hotel Covell, Chinatown wine bar and bistro Oriel, among many other well-known projects—had to have patience in undertaking his latest project. It was more than 10 years ago that Lancaster first laid his eyes on the two-story historic building that was home to the Los Angeles Fire Department from 1927 to 1980.
So, in 2016, when the owner asked Dustin Lancaster to create a hotel "like Covell" there, he agreed without hesitation. Also an obvious choice for the entrepreneur: partnering with developer (and friend) Tyler Stonebreaker, founder, and CEO of Creative Space. And for the interior design, Lancaster immediately knew he could count on Sally Breer, co-founder of ETC.etera, who previously worked with him on Hotel Covell and Oriel, so this project was a natural continuation of their story.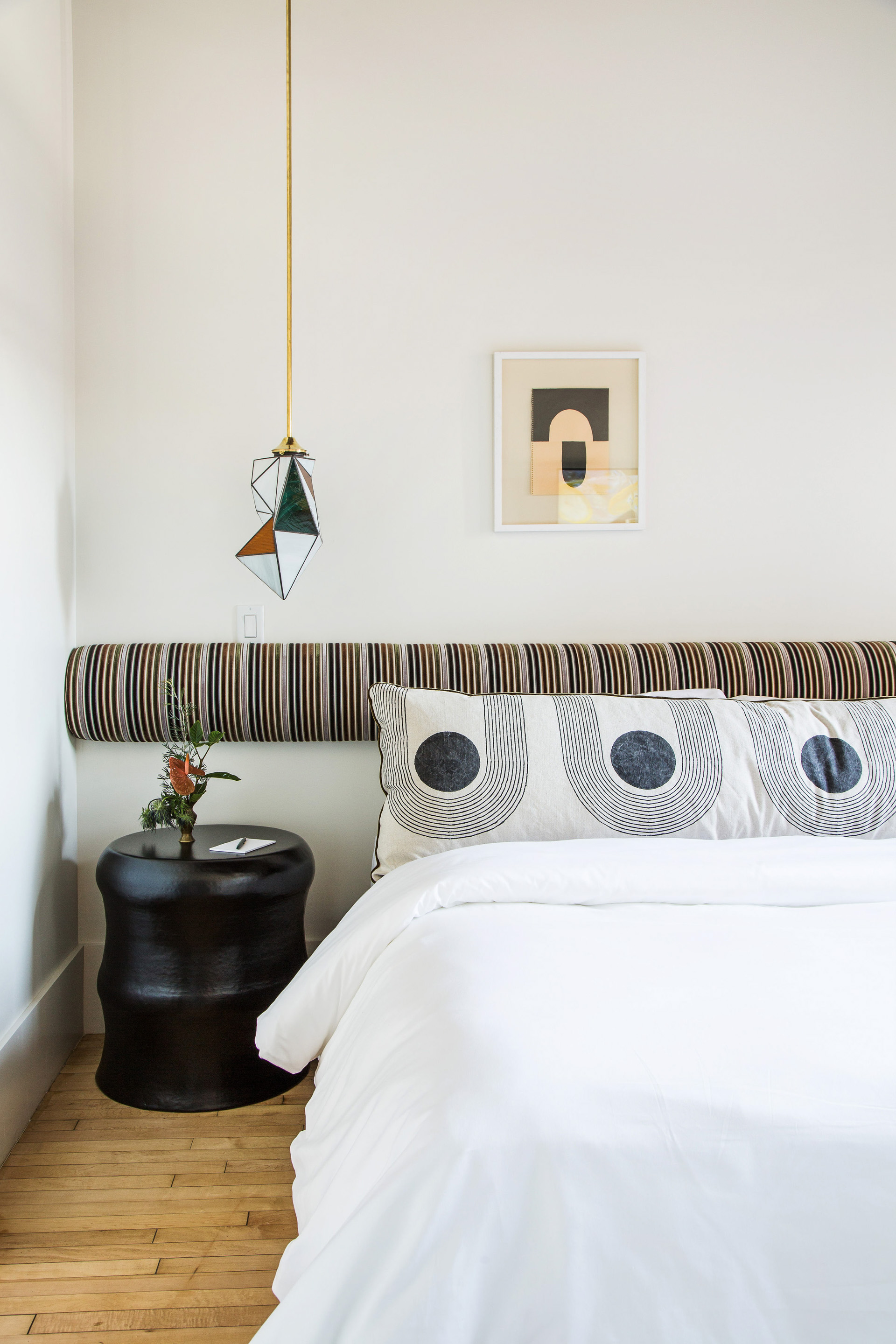 Last April, the Firehouse Hotel opened in Los Angeles's Arts District, becoming the very first boutique hospitality project in the neighborhood. Behind the original façade, with its two red doors that pay homage to the building's past, guests discover a light-filled ground floor dedicated to the community.
It comprises the lobby-reception area; a café; a shop with products curated by Sally Breer's ETC.etera business partner Jake Rodehuth-Harrison; and a bar and restaurant—led by chef Ashley Abodeely and pastry chef Rose Lawrence—with a patio. The space beyond the patio that was originally used as the firefighters' handball court has been transformed into a private dining room that can accommodate 30 people seated or 40 to 50 people for cocktail parties.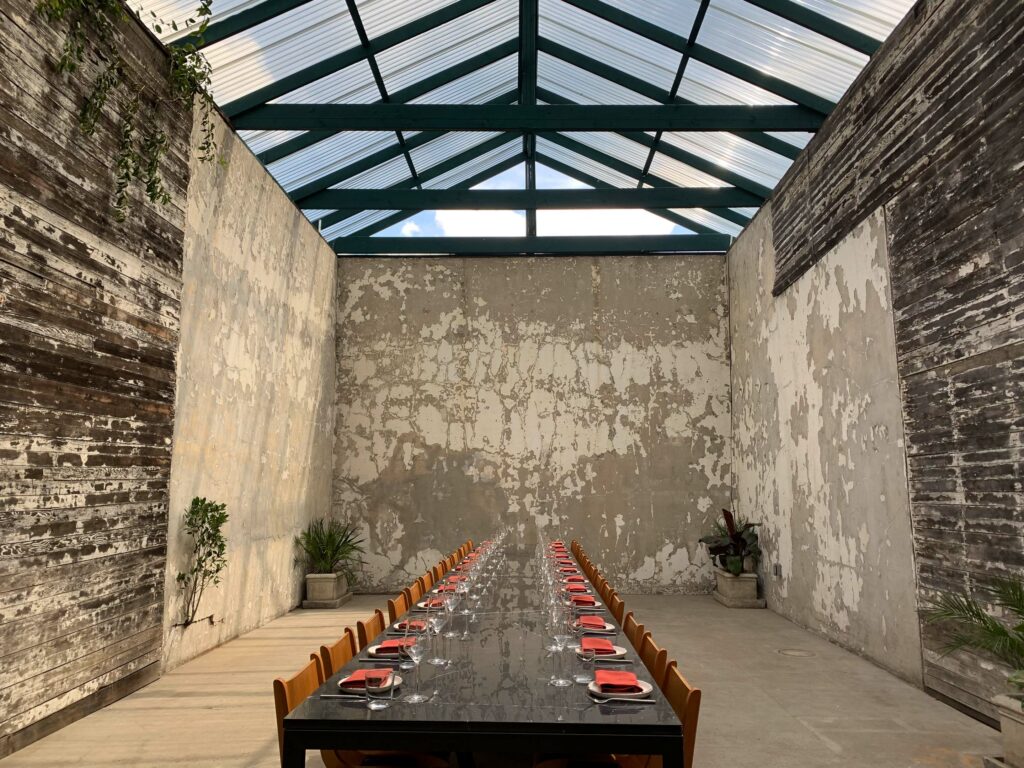 Bespoke items created exclusively for the hotel by Los Angeles-based designers and makers such as Clare V., Block Shop, Hedley & Bennett and Robert Siegel, as well as design pieces and artworks (from curator and dealer Jonathan Pessin) by Atelier de Troupe, Brendan Ravenhill Studio, Converso and Wolfum, among others, personalize the spaces with a Southern Californian vibe.
All but one of the project's nine rooms are located on the second floor and each has a door painted a different color (red, orange, yellow, green, blue, indigo, violet and white—the black door is on the ground floor), setting the tone of the décor inside. One key element for Sally Breer was to "first and foremost respect the architecture," she says.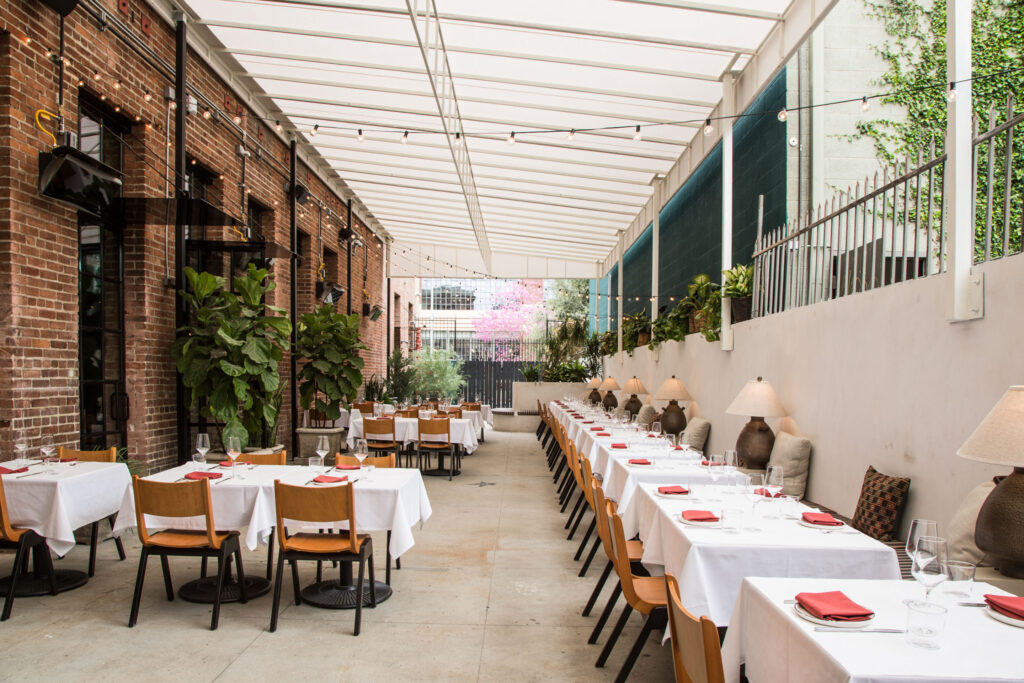 The original wood and concrete floors, factory windows, exposed wood-truss ceilings, pressed-tin panels, and niches initially used to house statuettes of the Virgin Mary to protect the firefighters were all preserved to honor the place's bygone aesthetic and spirit.
According to Dustin Lancaster, the Firehouse Hotel is "very much about LA love." Retro and elegant, quirky and cozy, the property has all the ingredients to seduce the local community.
The Firehouse Hotel | firehousela.com
Photographs: by Aaron Haxton