Wall Street has always been on the hunt for new and innovative ways to maximize returns on investment. Some turned out great, others not so great.
Ten years ago, it was subprime mortgages and mortgage backed securities, which led to the meltdown in 2008, which subsequently triggered the eventual $7 trillion dollar Wall Street bailout by the U.S. government.
Today, Wall Street is investing in the U.S. market again but this time it's buying up homes. Since the mortgage meltdown and housing crash caused millions of Americans to lose their homes, institutional investors such as Blackstone, America Homes 4 Rent, and Colony Starwood Homes have purchased tens of thousands of these homes and converted them into rentals.
With new technology and cloud platforms to automate and streamline the way distributed assets can be managed, investment banks, private-equity firms, and hedge funds have found new ways to increase margins across the board. They look at these purchases not as homes, but as assets that can deliver a high rate of return.
WELCOME THE NEW IBUYER.
As institutional investors leverage technology to become the largest buyers of most Americans' biggest asset, they become the new iBuyers and could influence prices and terms under which homebuyers and sellers transact, including commission rates.
The iBuyer trend has just begun, but it will no doubt change the game in real estate. The "big money" always bets on technology to disrupt industries and make them "more efficient," which is code for squeezing out more profit.
THE DIRECT TO CONSUMER MODEL HAS ARRIVED.
Drawing on institutional capital, iBuyers use technology to make quick offers on homes, close in just days, and either rent or flip them. New platforms are already up and running, with Opendoor, OfferPad, and the industry's newest and most controversial, Zillow Instant Offers.
This new disruptive business model has the potential to make the housing market "more efficient," – again code word for capturing generous fees. iBuyers use technology to offer homeowners a fast and guaranteed sale at purported "market value," all for a flat service fee of between 6 – 13%.
Two of the industry's leading iBuyers, Opendoor and Offerpad, currently operated in a few markets but plan on expanding quickly in the next 18 months. In Phoenix, the two companies have closed more than 600 transactions in the first quarter of 2017, accounting for almost 3% of total sales, according to Attom Data Solutions.
The transformation of the real estate industry is also attracting top talent in the technology space, as demonstrated by Opendoor's recent hiring of Uber's head of finance, as well as two former Amazon executives that will serve in key roles. Gautam Gupta, who heads up finance at Uber, but plans to leave in July, will serve as Opendoor's COO, where he'll focus on scaling operations and opening new markets.
"Opendoor has the opportunity to transform how people buy and sell homes much like ridesharing has transformed how people get around," Gupta stated.
WHY THIS IS A GAME CHANGER FOR REAL ESTATE.
First, Wall Street is getting into the real estate business – leveraging its vast resources and might expedite the disruption. Second, the big money is now really zeroing in on the "direct to consumer" model as the ultimate model to make the home selling process more efficient.
Redfin, the Seattle based online brokerage has filed for an IPO with the Securities and Exchange Commission with its initial public offering priced at $100 million. In the filing, Redfin also announced it was testing Redfin Now, a new service in which Redfin buys homes directly from sellers and resells them to buyers. The company will test Redfin Now in two markets to start – the Inland Empire and San Diego California.
Redfin's new program allows homeowners to sell a property to Redfin for as little as 7 percent commission. Homeowners will be able to view an immediate offer range on Redfin Now's website and if they choose to request a formal offer, Redfin will send a representative to inspect the home and then submit a binding offer within 24 hours.
THE DISRUPTOR, BEING DISRUPTED?
Accelerating the new iBuyer transformation is real estate giant Zillow, which just entered the picture a few weeks ago. Zillow launched a pilot program in two cities – Las Vegas and Orlando, Florida with the promise that a home sale can be completed in less than a week. Called "Zillow Instant Offers," this new service allows home sellers to receive all-cash offers from a hand-selected group of 15 private investors.
Zillow, real estate industry's chief disruptor, looks like it's jumping into the iBuyer game, and leveraging its multi-billion dollar market capitalization and consumer brand to offer a radical new business model for home sellers. With Opendoor and Offerpad leading the charge and quickly gaining momentum in the space, Zillow really has no choice but to try and take the lead for fear of being disrupted itself.
With a market cap of $8 billion dollars and still losing money, Zillow can't grow its advertising driven model fast enough to appease Wall Street. The fear amongst REALTORS and the industry at large has always been that Zillow is gearing up to "flip the switch," and become a full service brokerage – which they have always adamantly denied. But ultimately, they may have no choice.
IS AMAZON NEXT?
It appears Amazon is jumping into the real estate space as well. A "Hire a Realtor" placeholder page, (which debuted briefly and has already been removed,) suggests the internet behemoth will add real estate agents to its professional services marketplace. If the marketplace works for agents like it does for other professionals, then agents would pay referral fees to Amazon in exchange for new business.
Where this leads nobody knows, but with Amazon's scale and clout in the product space, one could only imagine the possibilities here.
THE TECHNOLOGY BOOM IS ACCELERATING, WHILE AMERICA'S DEPENDENCE ON REAL ESTATE AGENTS IS GROWING.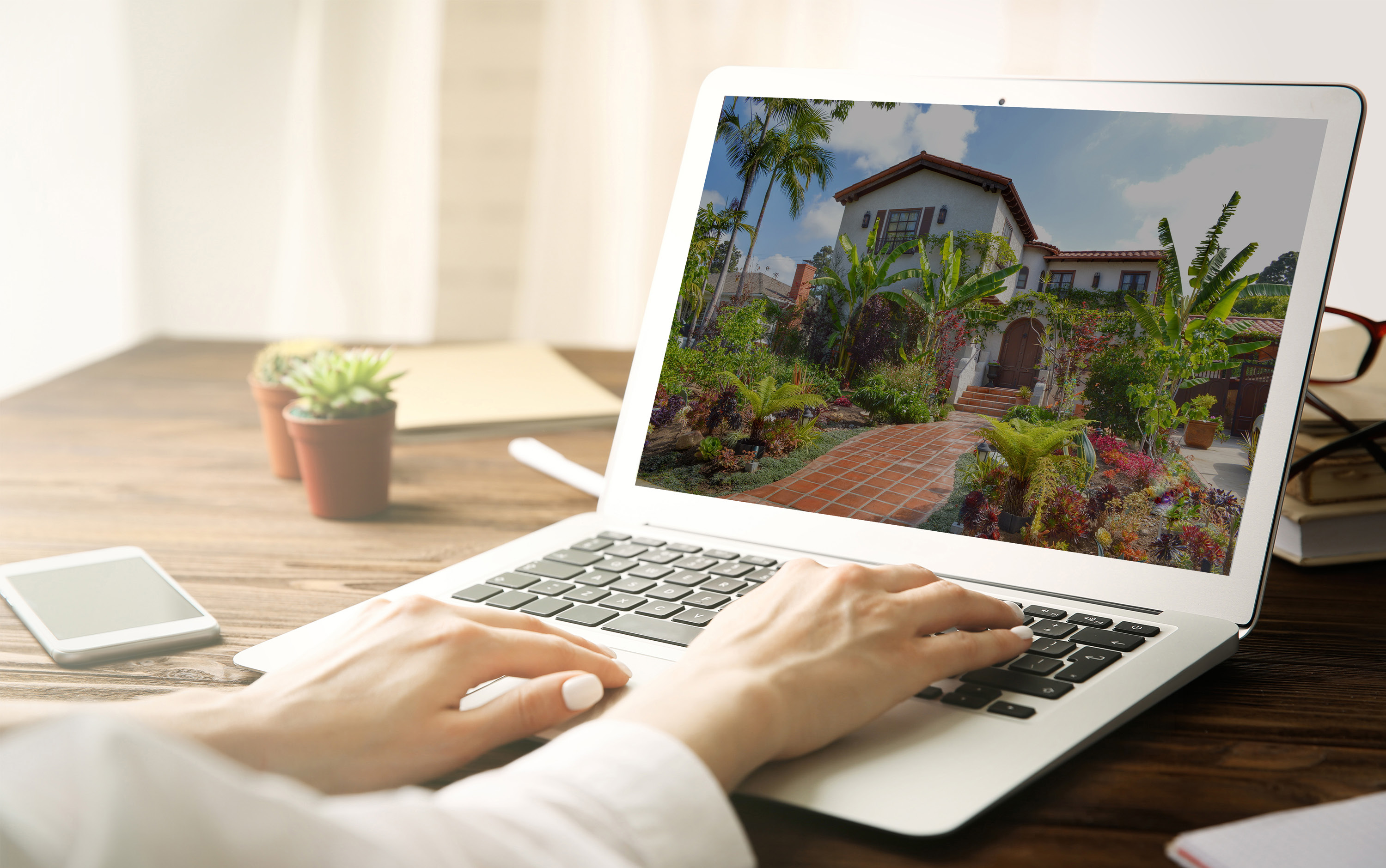 In 2011, $186 million was spent on real estate tech applications. Fast-forward to 2016 and that number has ballooned to $2.7 billion.
At the end of the day, technology is going to change every aspect of buying, selling, and managing real estate.
According to the National Association of Realtors 2016 Profile of Home Buyers and Sellers, 88% of buyers purchased their home through a real estate agent or broker – a share that has steadily increased from 69% in 2001.
It will be interesting to watch the convergence of America's continued and growing dependence on the expertise of real estate agents and the accelerating advancement of technology.
INDUSTRY TRANSFORMATION IS IN HIGH GEAR
The National Association of Realtors, (NAR) estimated that the aggregate value of existing U.S. home sales was approximately $1.5 trillion in 2016 from approximately 5.5 million total transactions. It is estimated that consumers
paid more than $75 billion in commissions in 2016 for these transactions.
The residential brokerage industry remains highly fragmented, with an estimated 2 million active licensed agents and over 86,000 real estate brokers in the U.S.
Over one-third of middle-class consumer spending is on the home, so it's no wonder the "big money" is betting on the real estate industry's continued disruption – there's money to be made. One thing is for sure, that technology will continue to play a larger role in the real estate transaction, and the direct to consumer momentum will continue to gather steam. Where this ends up, nobody knows.
But don't plan on real estate agents becoming extinct any time soon. The size, complexity, and legality of buying and selling million plus dollar assets warrants seasoned, professional representation. Additionally, "off market, not listed on the MLS" deals represent over 20% of home sales in some markets, and you can't access these without tapping into an agent's local network.
Finally, buying anything is a highly emotional decision. The bigger the price, the more emotional it gets. Agents serve this purpose well, by acting as personal caretakers during the transaction process – something technology can't do at the moment.
We're truly living in a "wild west" real estate world today, and it's only going to get more interesting moving forward. So sit back, fasten your seat belts, and get ready for the ride.
Written By Warren J Dow | Publisher
wdow@southbaydigs.com | 310.373.0142 x2461