Unire Real Estate Group Vice President Griffin Cogorno discusses his entrée into the commercial real estate industry, the state of the South Bay's industrial market, hot areas and more
Written by Wendy Bowman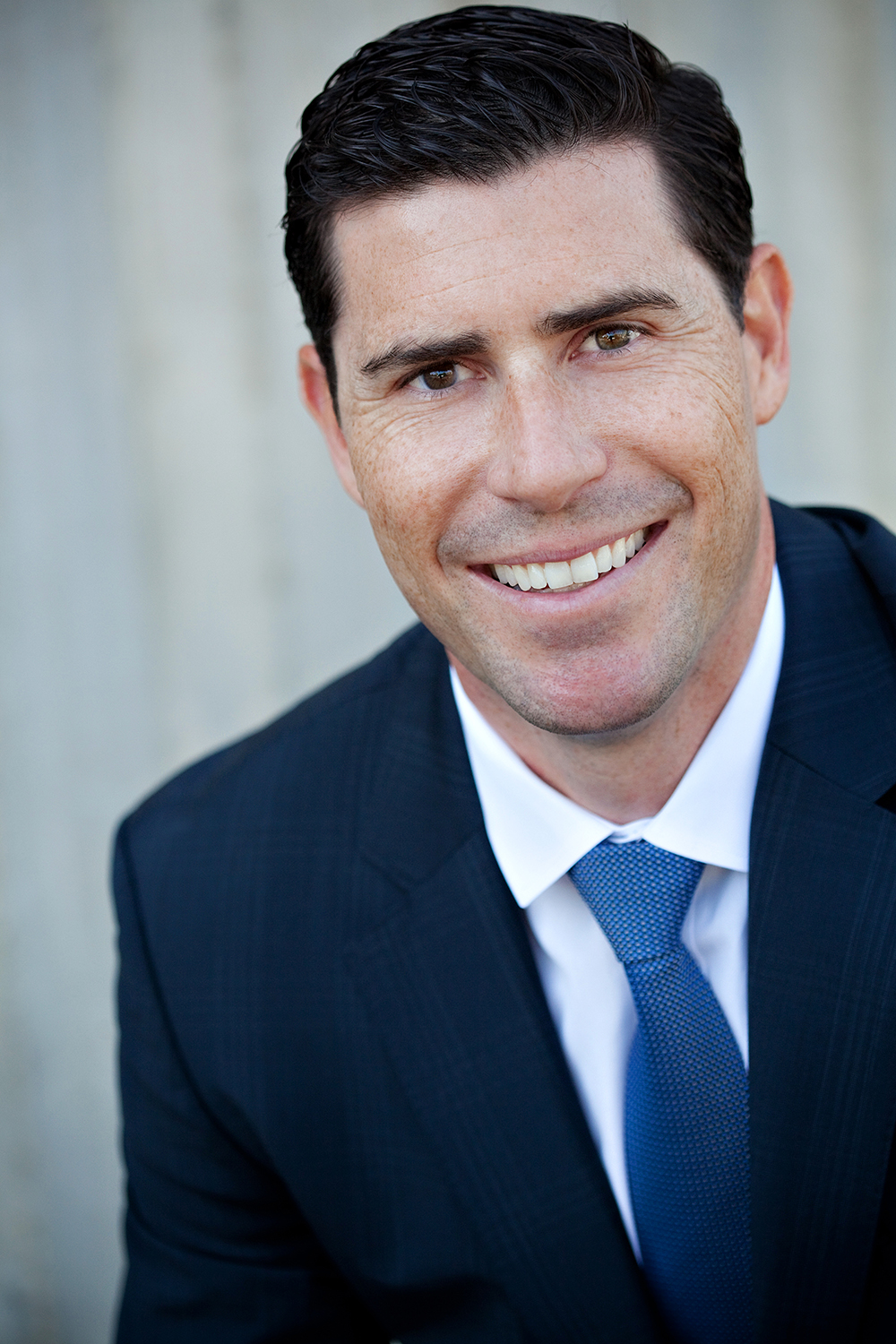 When he was little, Griffin Cogorno would tag along with his father and grandfather to manage, sweep, repair and collect rent on his family's commercial real estate holdings. Enthralled by industrial assets and the companies that worked within the industry, he learned firsthand how to treat tenants, vendors and their employees with respect—from the janitor to the director who signed the rent check.
"I would sweep the floor, work in a manufacturing plant during my summers and everything in between," Cogorno says. "I was always interested in the markets and how the properties functioned. I found soaking up knowledge on trends in the industry fascinating, so I decided to make this a part of my educational and professional journey."
Eventually, Cogorno met his greatest mentor—and eventual father-in-law—Mark Harryman, founder of Unire Real Estate Group. After working for Southern California industrial developer The O'Donnell Group and JP Morgan Chase, Cogorno landed at Unire and most recently became vice president of the boutique-style property/construction management company that is involved in institutional-level industrial/office commercial real estate in L.A., with a specific focus on industrial assets in the South Bay. Here, a conversation with Cogorno.
---
How long have you been in this industry, and what is your role at Unire Group?
I've been in the commercial real estate business for more than 15 years, but grew up in industrial building. I've financed, developed, managed, acquired and sold more than $750 million in my career, but my current and future focus is to continue Unire's growth. My day-to-day role is bringing a fresh perspective and [skill set] to the old guard of industrial commercial real estate through technology, new media, e-marketing, social media and the next generation of decision makers.
Talk about Unire Group's specific business focus.
Unire was formed to deliver a higher standard of asset services to owners and tenants of institutional-quality commercial real estate. We're currently responsible for management of more than 45 million square feet of industrial and office properties throughout the six-county Southern California region, as well as the Greater San Francisco Bay area and Las Vegas.
How has the company evolved to keep up with industry changes?
Unire continues to evolve and think strategically alongside our clients, vendors and employees. We adapt to running the properties more efficiently through lighting upgrades, drought-tolerant landscaping, HVAC upgrades and sustainability measures. We work with some tremendous vendors who assist us with running our portfolio at a high level.
Tell us about some of the properties in the company's portfolio right now.
Unire has 215 buildings under management. Along with our existing portfolio, we have about 5 million square feet of projects in development. Last year, we completed development of a 1.6 million-square-foot industrial asset and then pre-leased it to a national credit tenant. Our entire portfolio is 95 percent occupied.
What is your perception of the South Bay's commercial real estate market? Discuss the advancements and new developments you see.
The South Bay has transformed the most out of any market in California, except for San Francisco. The tech boom has completely transformed the market in both commercial and residential development. We are starting to see tenants migrate from Silicon Beach to Torrance seeking redevelopment options and space. The demand for both industrial space for last-mile tenants and flex/R&D space [for] tech companies are driving vacancy into sub 2 percent. It is a once-in-a-lifetime cycle.
What can you say about the value in South Bay?
One of our brokers said it best: 'Market rents are what market rents are.' That means it's almost an injustice to put a price on a space, as there is no availability in the market. Tenants are fighting over space, and startups are paying way over market to secure space and offering huge deposits to offset credit. Every deal is higher than the last.
Any specific areas that have really taken off? Where is the next hot spot?
I think the flex and R&D market in Torrance is the next hot spot, with Porsche really setting the bar with the amenities along with the new mall being developed. Torrance always suffered from a lack of amenities, but now that is changing and tenants are coming down the 405 as Silicon Beach has gotten too expensive and too difficult to secure space.
What do you expect the South Bay to look like in five to 10 years?
The South Bay will keep evolving into a micro Silicon Valley. In 10 years, who knows—the options are endless.