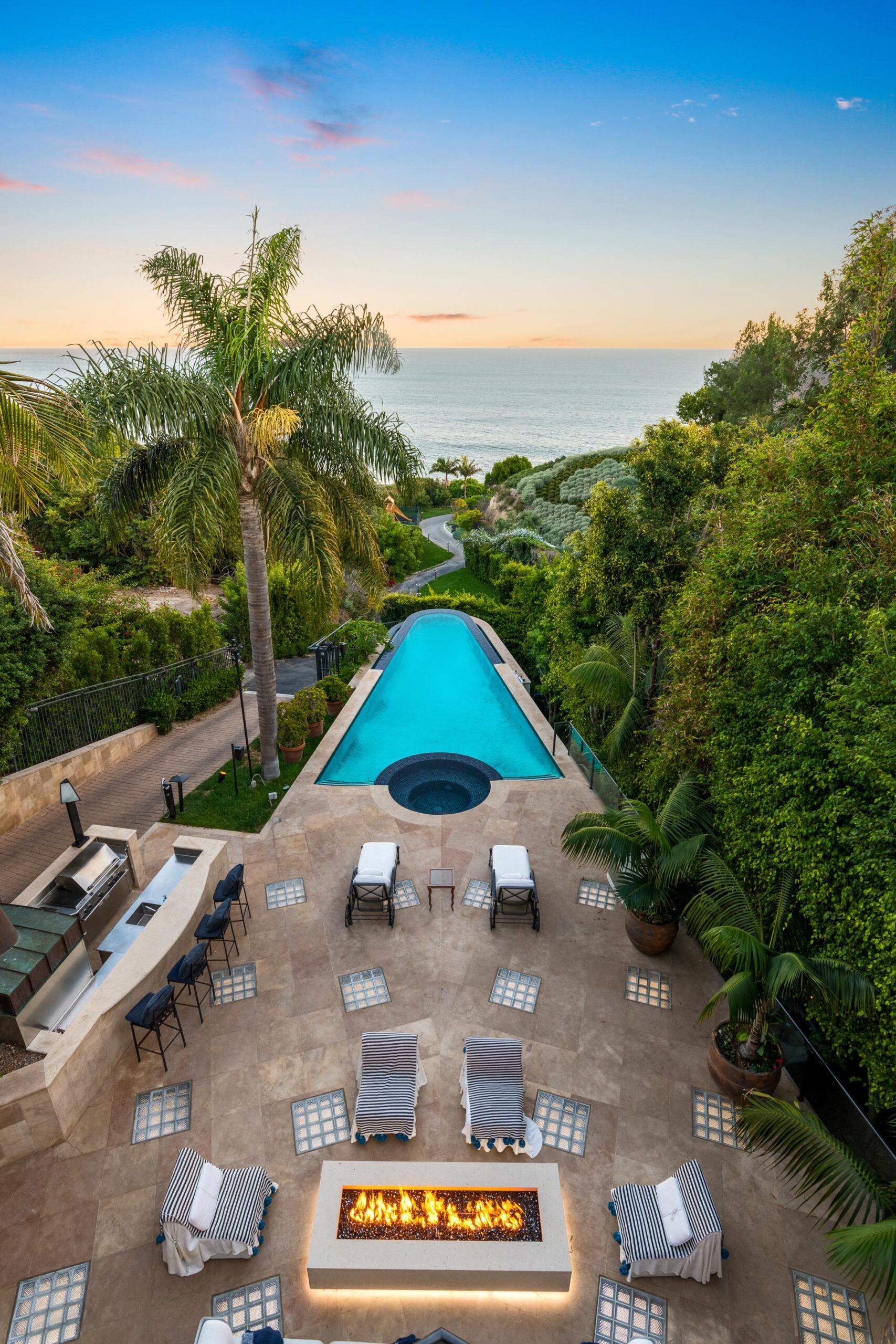 Perched on a Cliff Overlooking Malibu's Exclusive Paradise Cove, This Exquisitely Architected Private Compound, Easily Mistaken for a Boutique Hotel, Offers All the Amenities of a Five Star Resort
Picture Malibu, the fabled beach enclave just north of Los Angeles, and what comes to mind is not just the good life but the best life. Days composed of vibrant surfing mornings, idyllic poolside afternoons, and elegant Nobu nights demand the backdrop of a unique and beautiful home.
Yet, given the city's humble beginnings as a conglomeration of tiny beach shacks wrestling for elbow room along the sand, finding a home within this zip code that meets your dreams of a private and, most importantly, expansively acred and verdant estate can be challenging. That is until you arrive at 27930 Pacific Coast Highway.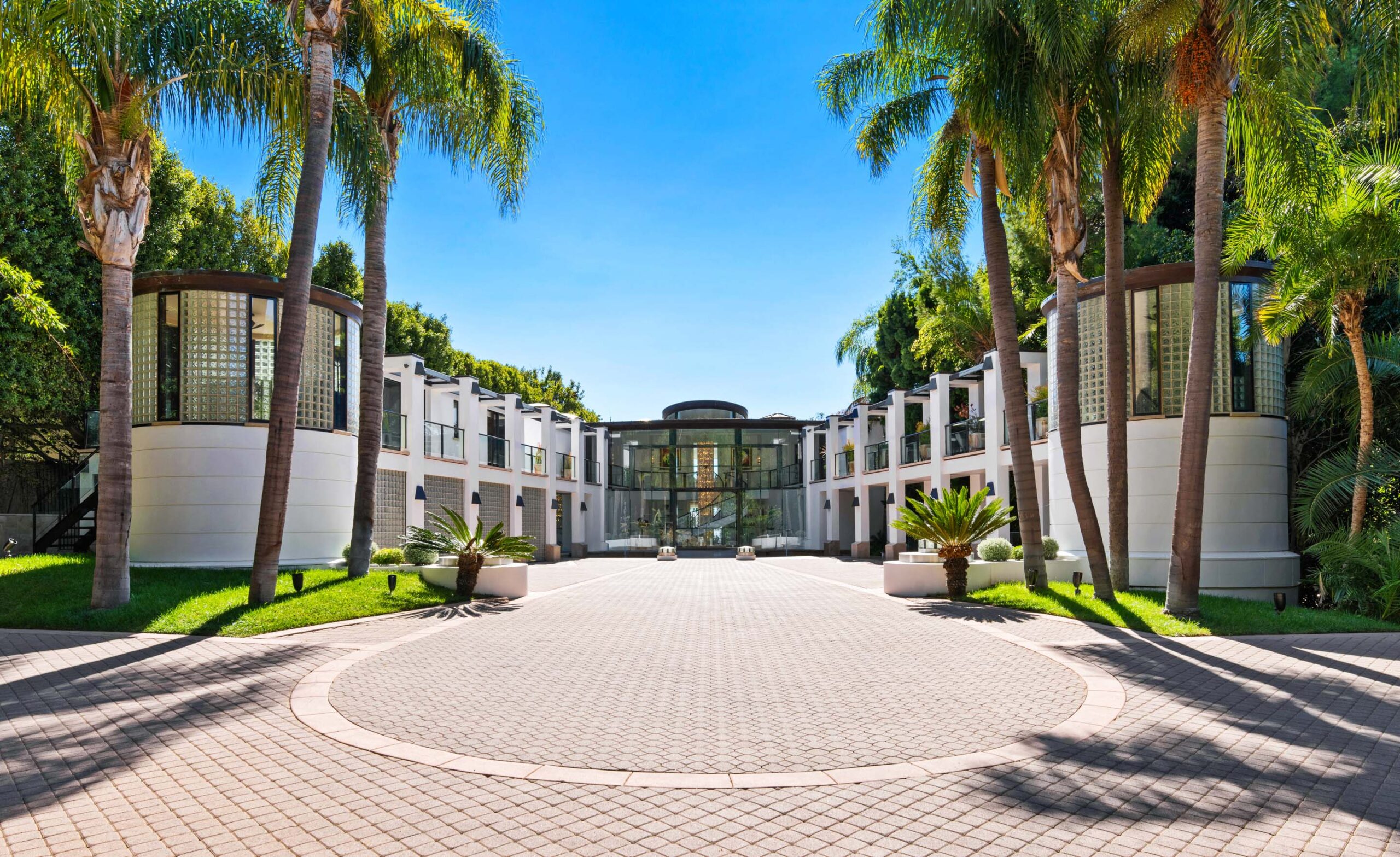 "It's the ultimate sophisticated and elegant beach enclave," says real estate agent Chris Cortazzo of Compass.
"And a once-in-a-lifetime opportunity to purchase one of the most prestigious and, frankly, jaw-dropping, locations in Malibu."
A long paved driveway beckons, meandering serenely through luxuriant groves of eucalyptus, bamboo, and palm trees that sway in the cooling ocean breezes. Wind past a pair of playhouses, connected by a suspended footbridge, that promise hours of play, chance upon a sculpture garden, and, further on, a tennis court (oriented north-south to ensure games are not interrupted by the strong rays of the California sun) with a pavilion designed to shade observers.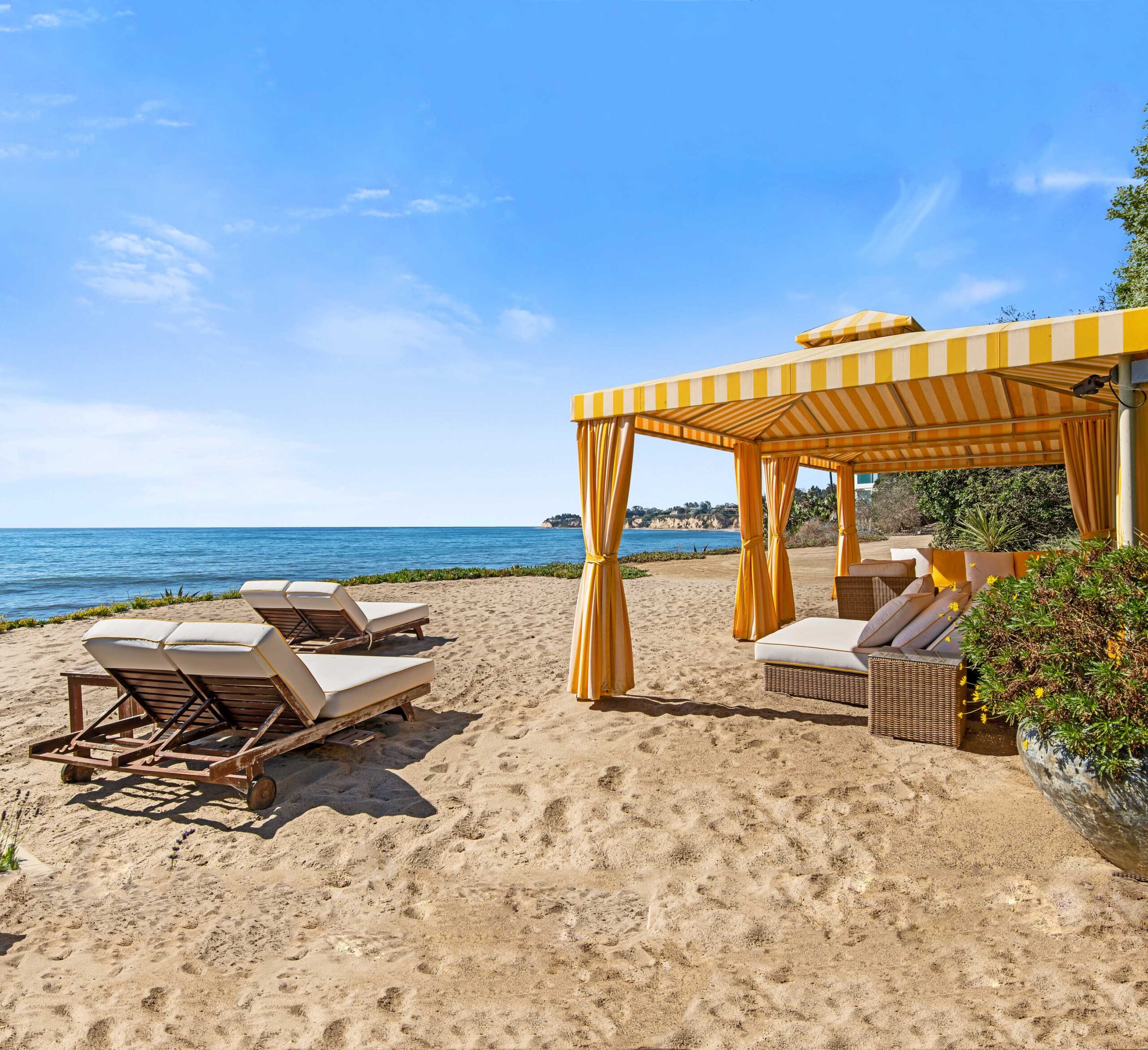 Still, there are more delights: here, an outdoor dining area, the ideal setting for an elegant dinner party, celebrating life in the new normal. There, an enormous mirrored gym. Drive on, past ponds and fountains and the subterranean garage, which welcomes over eight cars, before finally arriving at the huge central motor court nestled between the home's long wings, pulling visitors into their embrace in a warm welcome.
Its pale facade, punctuated by glass, seems to shimmer in the morning sun, a vision of beauty and grace. Through the pristine glass of the structure's two-story grand foyer and skylight tower, an 18 foot, floor-to-ceiling crystal chandelier catches the light, spinning it into drops of color that sprinkle magic over a sweeping Bianco Carolina circular staircase with delicately etched glass panels.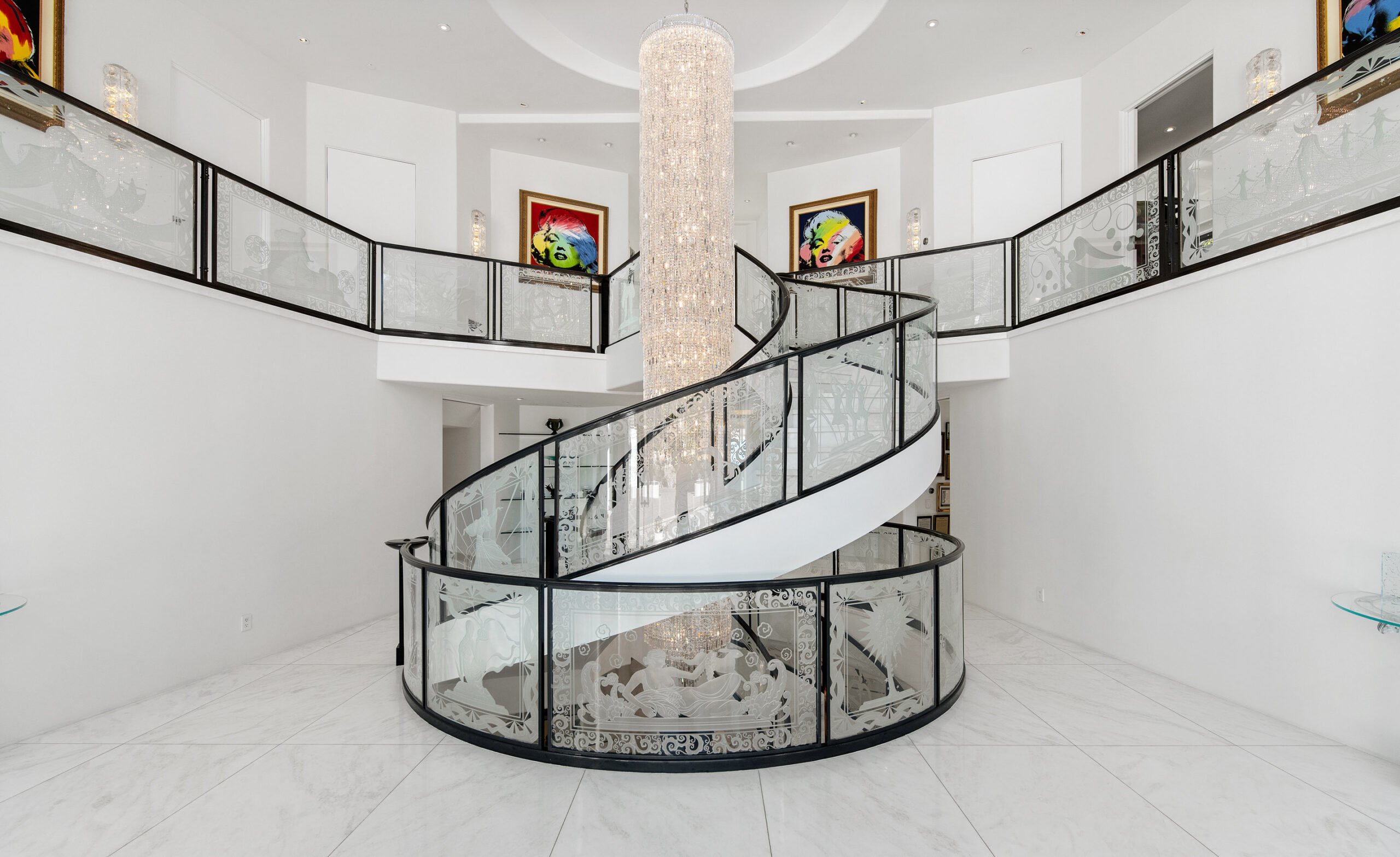 Spellbound, you're drawn through the foyer into the living/dining/ bar room which presents a mesmerizing panoramic of the sparkling ocean, framed in wraparound windows. The water's wild beauty is magnified by the contrasting tranquility of the snowy interior.
A professional kitchen nearby, immaculately outfit with professional appliances, industrial-grade stainless cabinets, gleaming black stone flooring, a large hanging pot rack, an extensive countertop, and a large Nano glass island with bar seating, warmly welcomes a Cordon Bleu caliber chef and their brigade de cuisine ready to serve. Given this home's grand spaces and sweeping grounds, the team will have plenty of chances to exhibit their culinary magic; a dedicated elevator ensures their creations are carried swiftly—and safely—to the lower-level entertaining areas.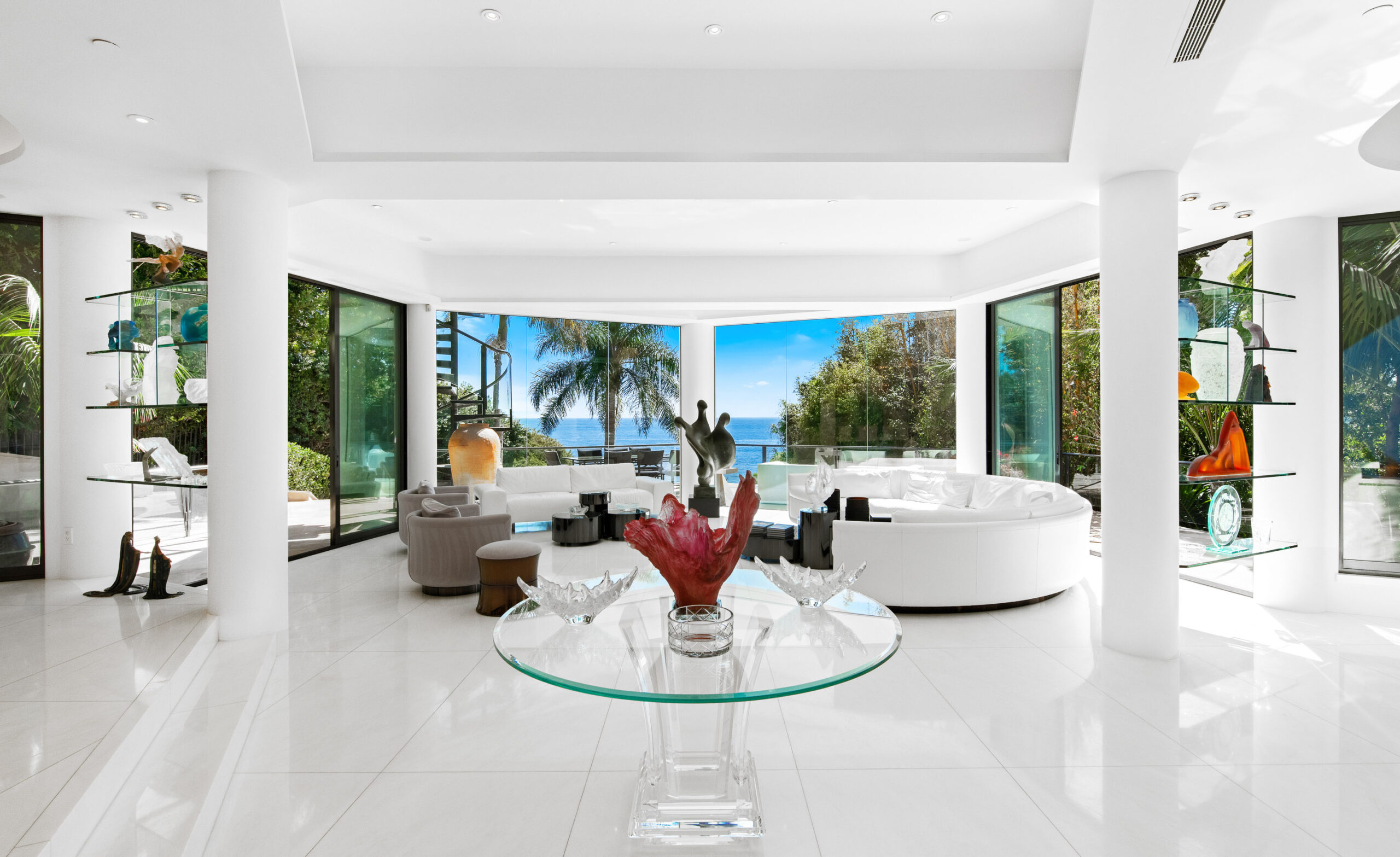 In the morning, they carry an impeccably made oat milk latte upstairs to the sitting area of the home's main apartment. It's a peerless way to greet the day, made even more breathtaking by the sun shining through floor-to-ceiling windows that offer 180-degree views of the property and, on a clear day, up down the coast. Later, you'll be enjoying breakfast on the private wraparound terrace. This sumptuous suite mirrors the prow shape of the living room below and proffers a dazzling array of amenities, from its skylit copper bath with dual fixtures, to its 15-head shower to its boutique-style closet, complete with illuminated shelves, a mirrored vanity, and a private balcony.
It's inevitable that, given the seven bedrooms and its quartet of private stand-alone apartments, you'll often host friends and family. They quickly find their own rhythms: lounging on the pool deck, with its inviting firepit and an infinity pool that seems to merge with the Pacific beyond; ensconced in the luxury of the 20 seat movie theater, the latest in digital projection and crisp Dolby sound ensuring that they're up to speed come Oscar night; in the east wing, at the ballet barre, enjoying a class streamed over one of the home's many TVs; getting in a workout in the home's fully-equipped fitness center; or, lounging in the spacious living/sitting room on the home's lower level.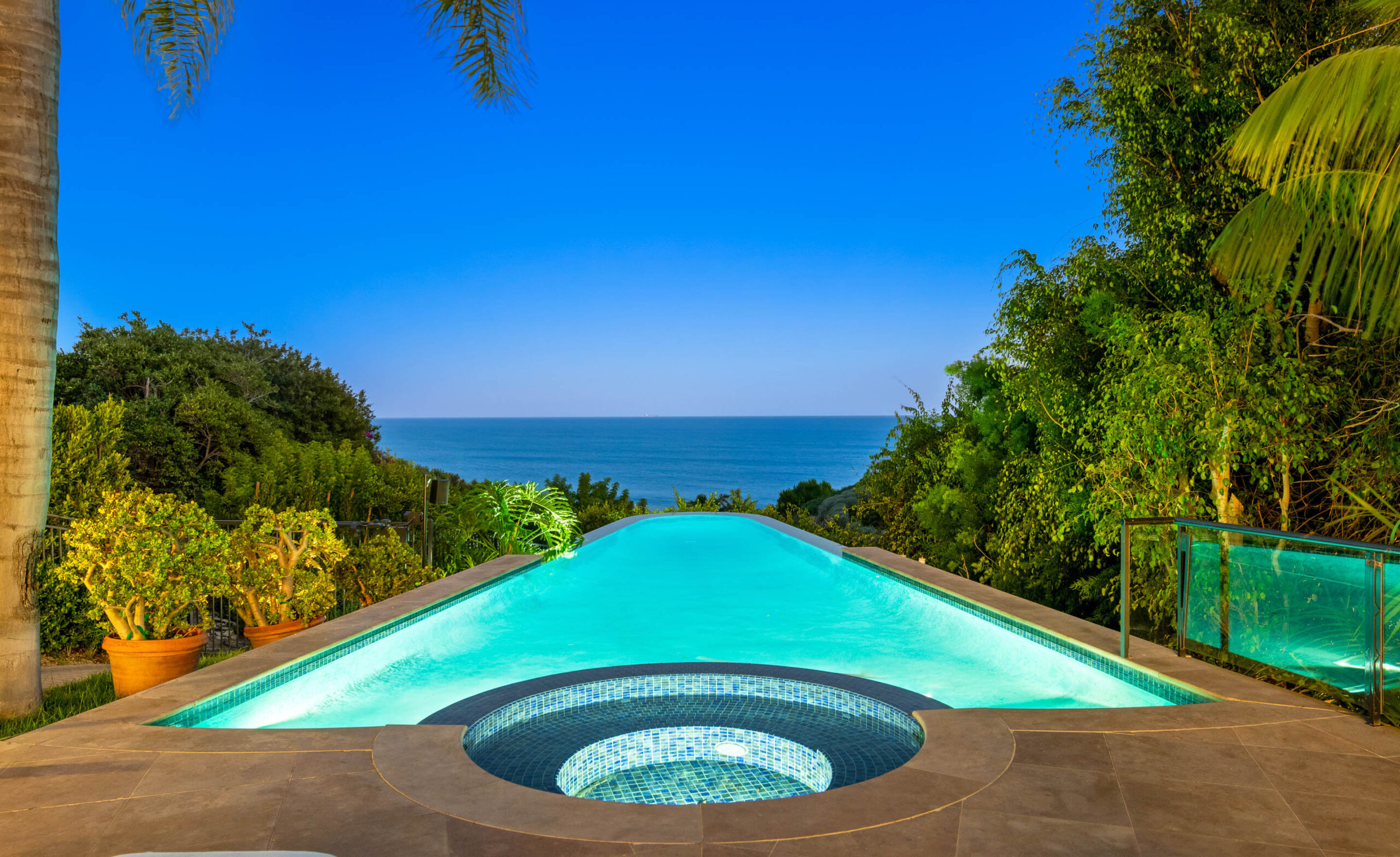 The clicking of wooden balls alerts you to the game underway in the billiards room; a few guests have wandered down to the beach, with its private Paradise Cove beach cabana; the slap of string against rubber wafting in on the ocean breeze signals a tennis game in progress. Two laundry rooms, a temperature-controlled wine cellar, a second, industrial kitchen, complete with a 10 burner Vulcan range, and a walk-in refrigerator, encourage you to welcome your nearest and dearest with open arms and unparalleled luxury.
Standing on the deck just outside the main level living room, with the ocean splayed out at your feet and your guests enjoying the vast array of pleasures you've set before them, that famous scene from Titanic comes to mind. "King of the world?" Indeed. This home only confirms it.
Chris Cortazzo | 310.457.3995 | DRE #01190363
of Compass
List Price: $85,000,000
Photographs by Paul Jonason