2621 la Cuesta Drive ≫ Mid-Century Modern Updated Home
1,540 Sq. ft. | $1.385 Million
An architectural showpiece is for sale at 2621 La Cuesta Drive, situated on a large street-to-street parcel in the peaceful backdrop of Nichols Canyon. "Unassuming from the street, this house wows from the moment the courtyard door opens," says Carrie Berkman Lewis, who is co-listing the property with Richard Stearns (both of Pacific Union International) for $1.385 million.
2621 La Cuesta Drive is believed to be the first abode designed by Buff & Hensman, the two-bedroom Mid-century Modern home was built in 1957 and served as the longtime residence of late Grammy award-winning composer and arranger Paul Buckmaster (known for his work with rock icons from Elton John to David Bowie).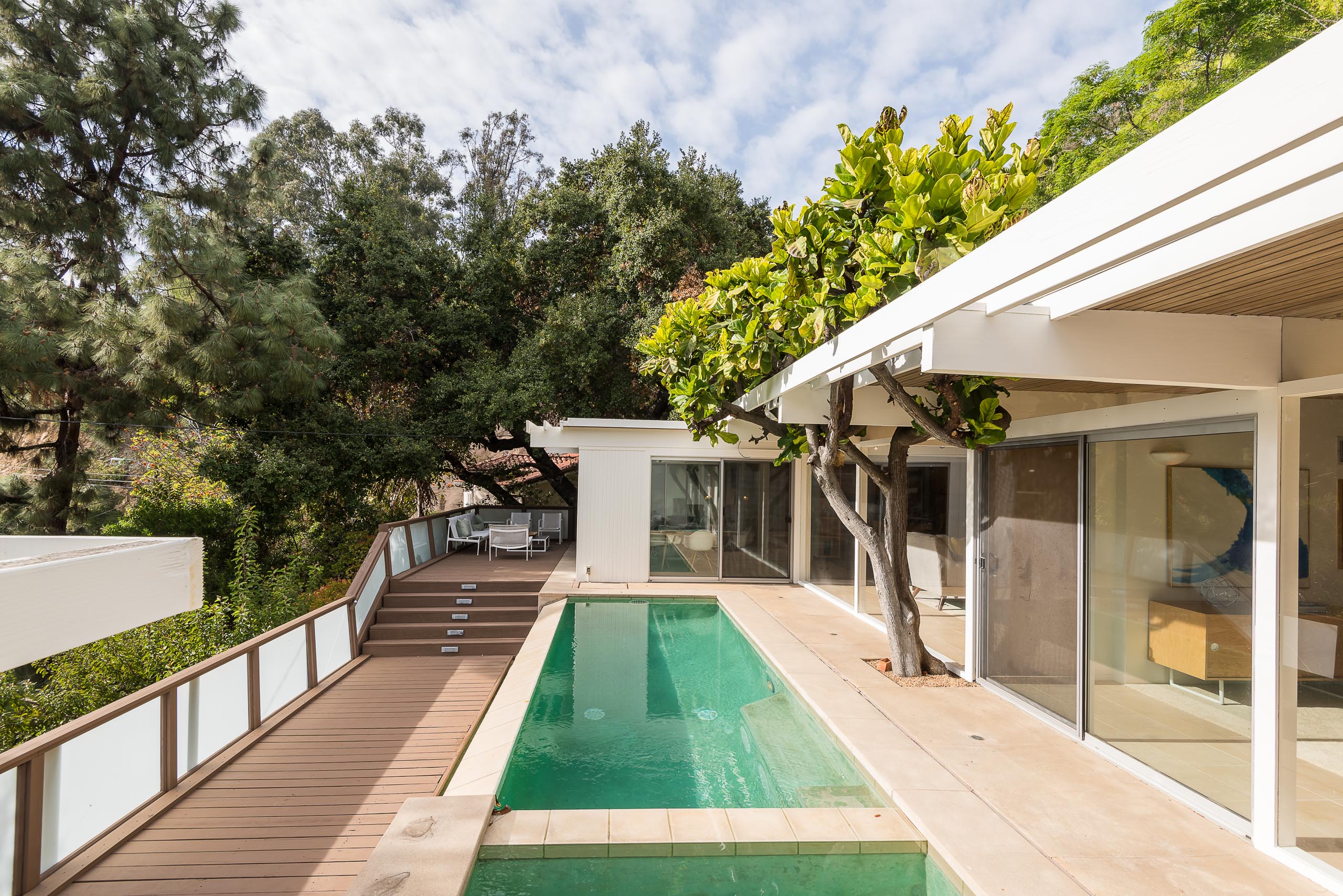 Expect an open and bright floor plan featuring 1,540 square feet of living space punctuated with walls of glass, cantilevered overhands, several flex spaces and sliding glass doors that open to create a seamless indoor-outdoor flow, along with updated kitchen and baths. An added bonus: canyon views and proximity to Runyon Canyon's hiking trails.
Written by

Wendy Bowman |

Todd Goodman for Pacific Union International