Westside Digs • February 25, 2022
ON THE COVER A Perfect World: Perched on a cliff overlooking Malibu's exclusive Paradise Cove, this exquisitely architectural private compound, easily mistaken for a boutique hotel, offers all the amenities of a five star resort presented by Chris Cortazzo of Compass.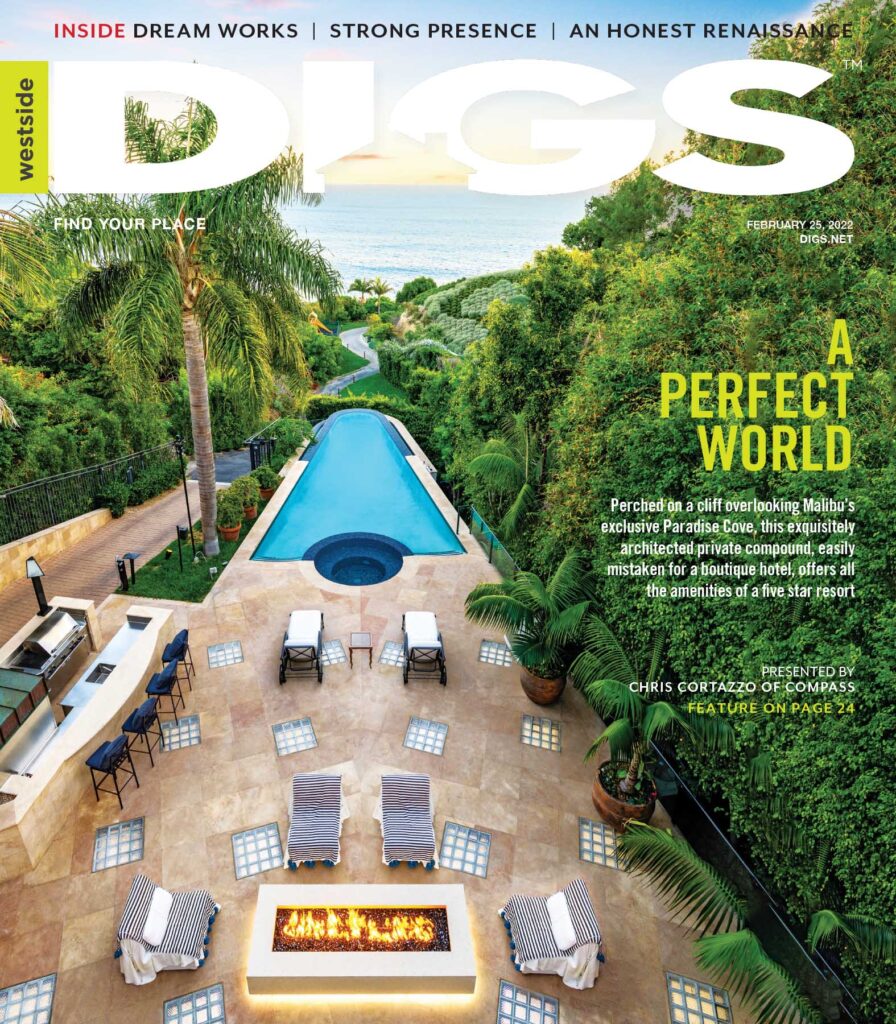 Read this Issue Now!

What's inside?
Featured Articles in This Edition