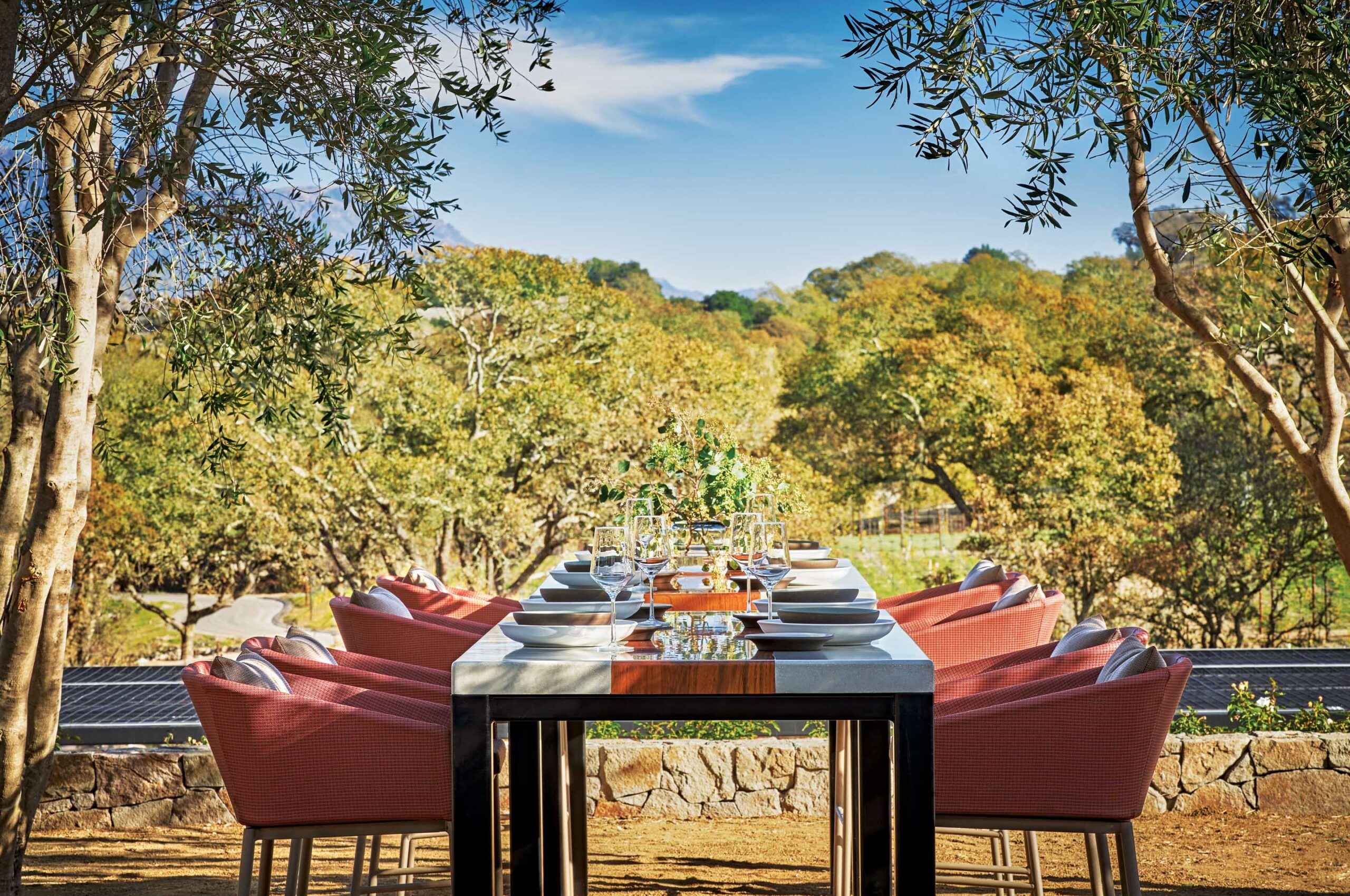 Montage Residences Taps Two California Architecture Firms to Create Their Vision of the Perfect Sonoma Wine Country Escape
In the list of dream getaways, few destinations rival Sonoma County. Located just an hour and a half north of San Francisco, it offers a wide range of restful recreational activities. From delectable baked goods to fine dining, shopping to golf, and of course, its world-famous wines, are all enhanced by postcard-perfect scenery.
The idyllic landscape, where Dry Creek Valley, Alexander Valley, and Russian River converge, is a panorama of rolling hills, dense oak groves, and majestic mountains, dotted with picturesque vineyards. The lively town of Healdsburg balances small-town charm with sophisticated offerings. This Northern California hamlet is well-lauded for its farm-to-table cuisine that's just as likely to be found at its casual eateries as at its Michelin-starred restaurants. There are plenty of bustling tasting rooms serving up the products of the area's world-famous wineries.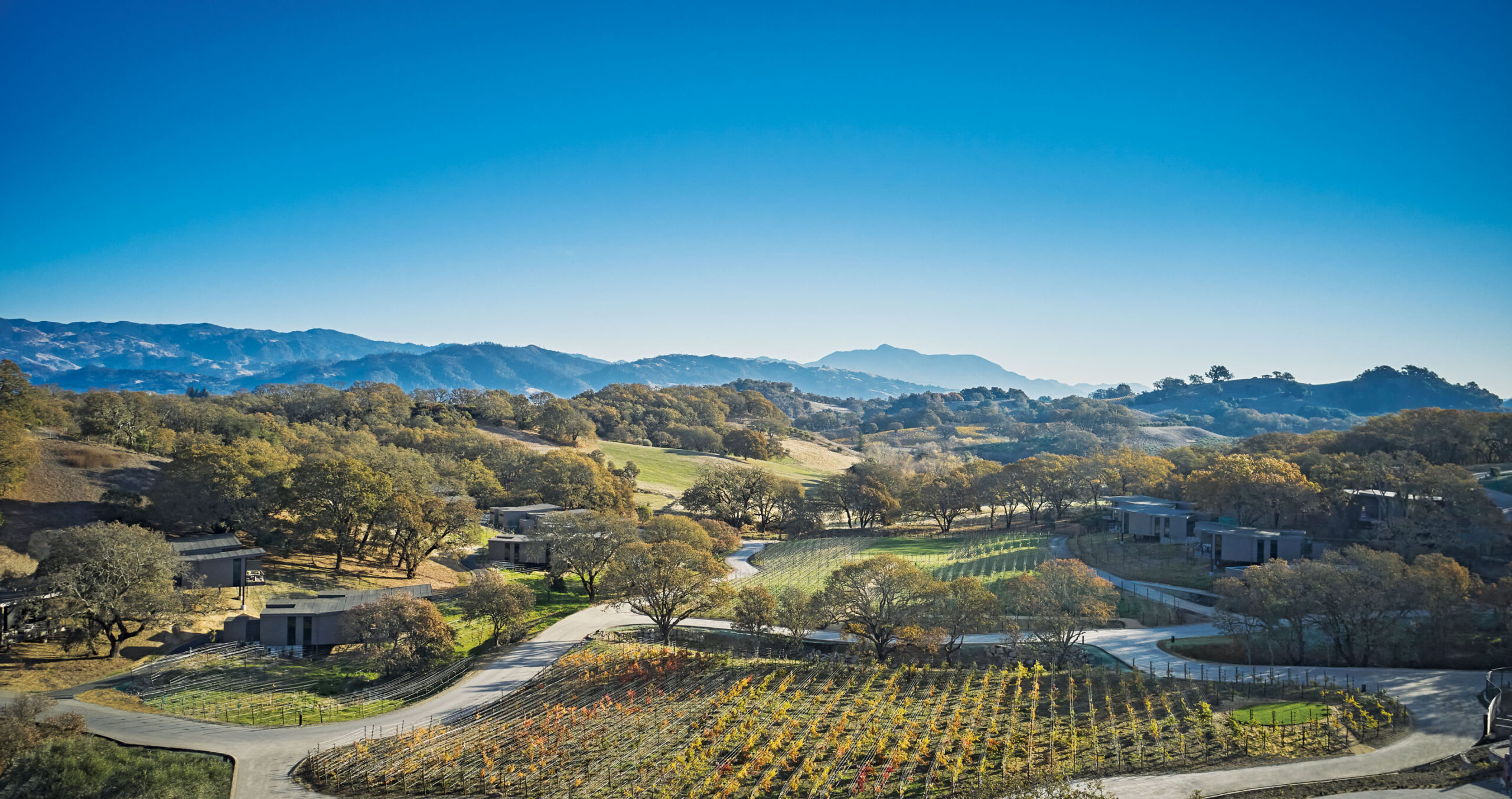 Rounding it out are art galleries, boutiques, museums, restful spas, as well as opportunities for hiking, canoeing, and kayaking. Garnish that with its reputation of being one of the most romantic places in the U.S. and it's no wonder that it figures high on many bucket lists. One visit is never enough.
Of course, with this kind of renown, it's not a surprise to discover that its hotels and bed and breakfasts, even its AirBnBs, are often booked up. And, while purchasing a home here figures in the reveries of many Californians, the reality of vacation homeownership can feel daunting to many people. The ideal would be to combine the footloose and fancy-free aspects of hotel living, with its promise of 24-hour amenities, lock-and-leave freedom, and its concierge services, with the undeniable allure of the familiarity and comforts of home.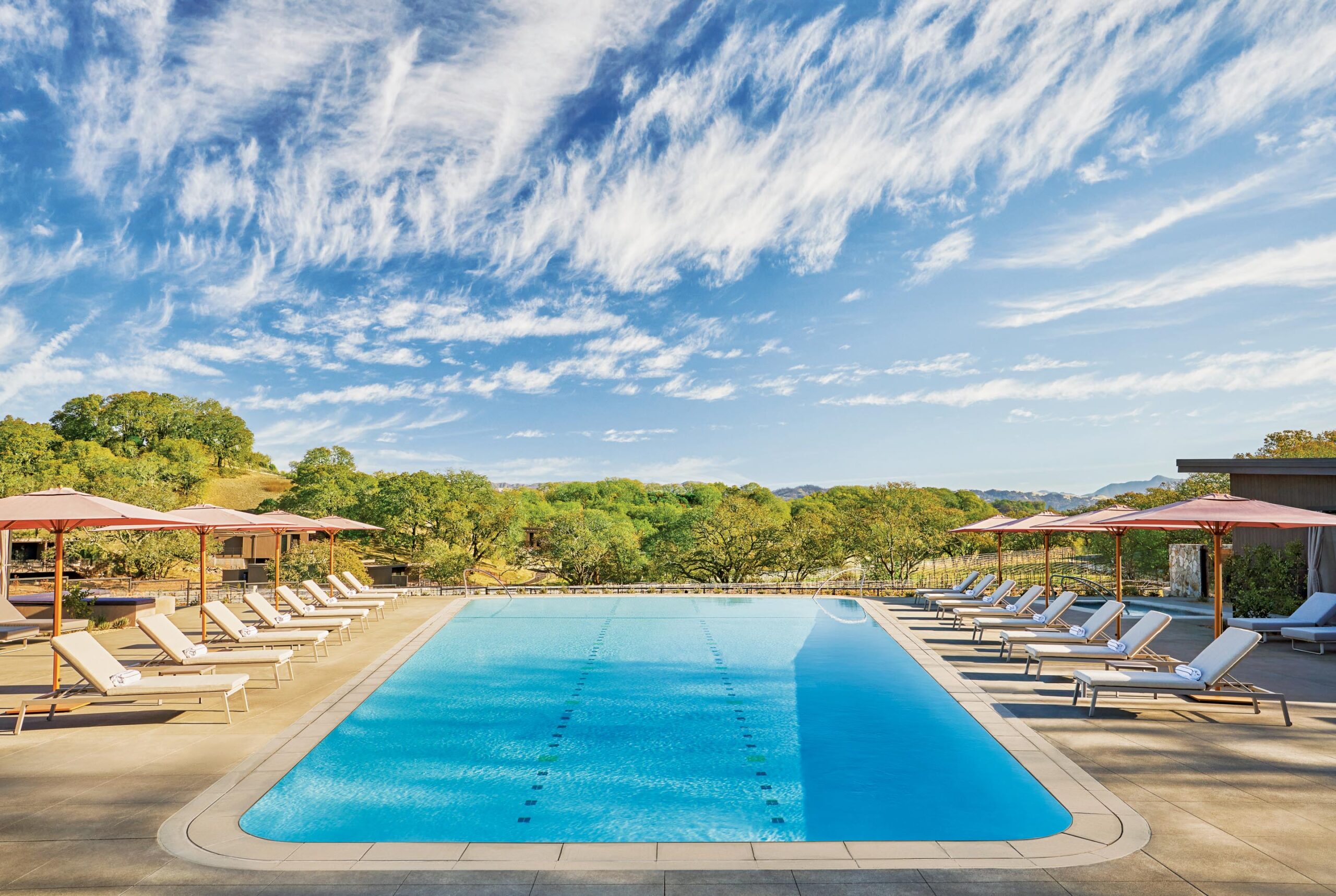 Amping up this scenario to include impeccably designed homes set against the backdrop of some of the county's most breathtaking scenery would seem to lift these thoughts well in the vicinity of fantasy. Yet, it turns out that, instead, it describes the reality of Montage Residences Healdsburg, the latest offering from Montage Hotels and Resorts. Following on the success of other residential offerings, Montage Residences Healdsburg corralled the talents of San Francisco-based BAR Architects and San Diego-based DeLawie Architects to actualize these dreams on an expansive 258-acre property that includes 15,5 acres of planted vineyards.
Tasked with creating elegant dwellings that fit into the existing landscape and building them with minimal disturbance to the land, the two firms responded with a series of extraordinary homes. Designed to highlight the area's natural beauty, they also provide the luxury and amenities that are a distinctive feature of the Montage Residences portfolio. The two options, turnkey and custom, are unparalleled in this region.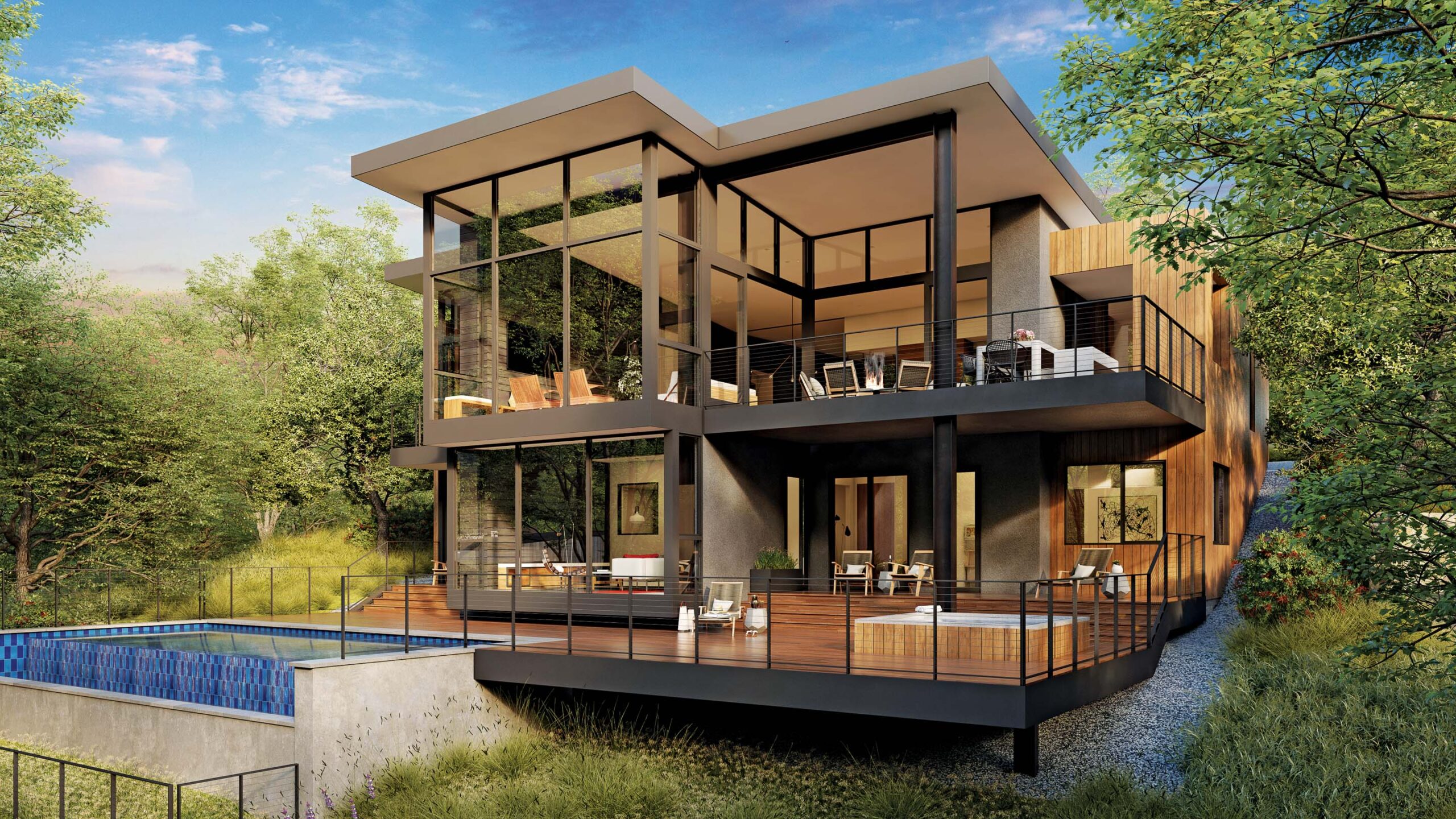 This turnkey vision is manifested in Montage Residences Healdsburg's twenty-five Harvest Homes, designed by DeLawie Architects. The firm's creations perfectly capture the ideals of mid-century modernism. Vistas of mountain vineyards suffuse the fully-furnished, contemporary single-family residential villas. They feature four bedrooms and four-and-a-half bathrooms and are punctuated by over 4,500 square feet of compelling indoor-outdoor living space.
Upholding this expression of unparalleled luxury are amenities that include custom integrated wine storage, a plunge pool, and a dedicated garage. And, for those who chose to participate in the optional Montage Rental program, a lock-off bedroom suite provides the ultimate flexibility.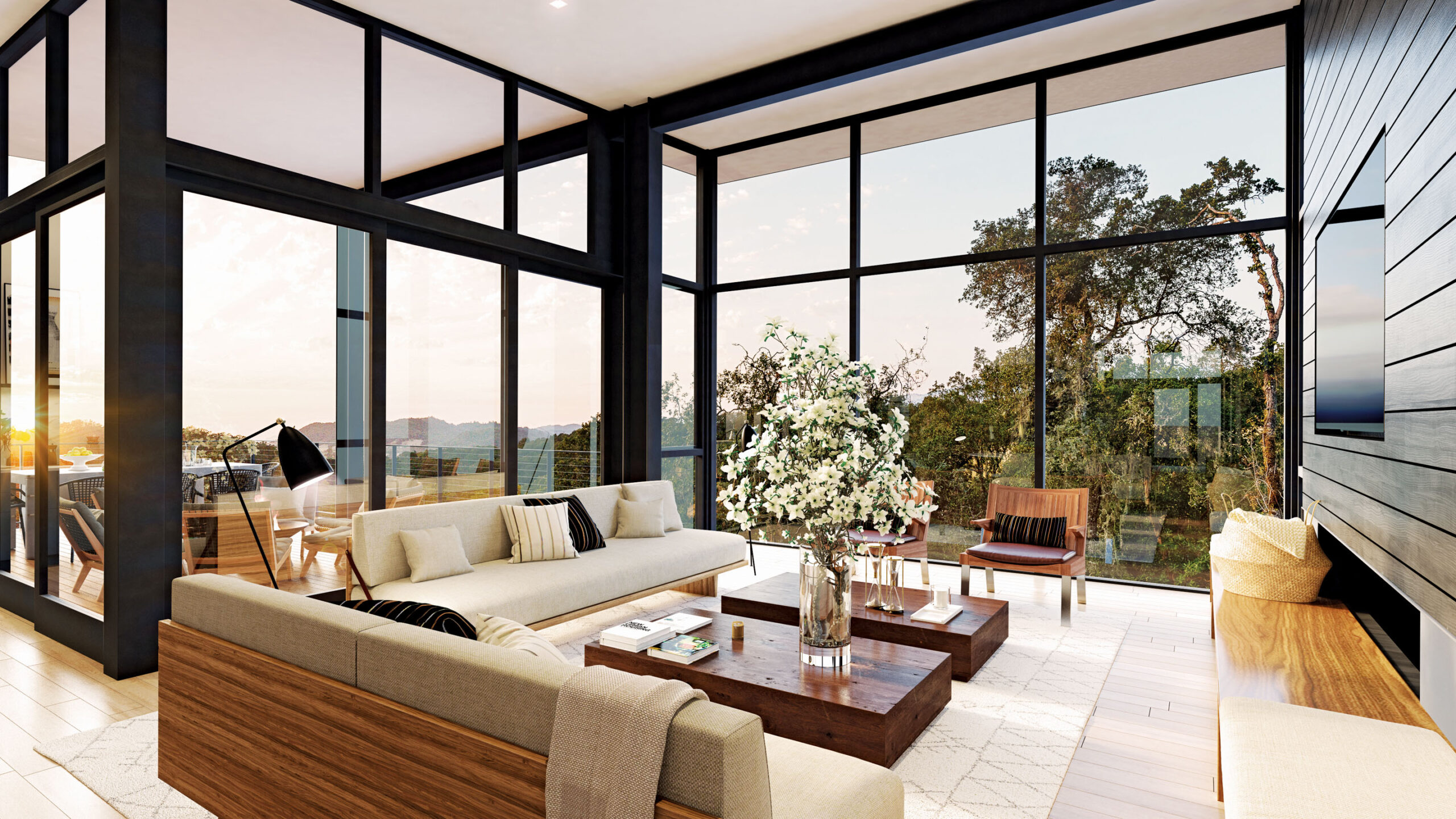 In addition, Harvest Home residents enjoy a dedicated residential staff to help make their experience truly effortless. Special wine programming through the property's private vineyards and winemaker Jesse Katz of Aperture Cellars, exclusive winemaking events, wine releases, and private blends are all benefits reserved for owners of the Montage Residence Healdsburg. For those who prefer a more custom approach, Montage Residences Healdsburg turned to BAR Architects.
"We create places that inspire and that stand the test of time," says Chris Haegglund, BAR Architect's principal and CEO. For the property's Estate Homes, the firm conjured up the five architecturally distinctive designs poised for bespoke construction on fifteen impeccable sites.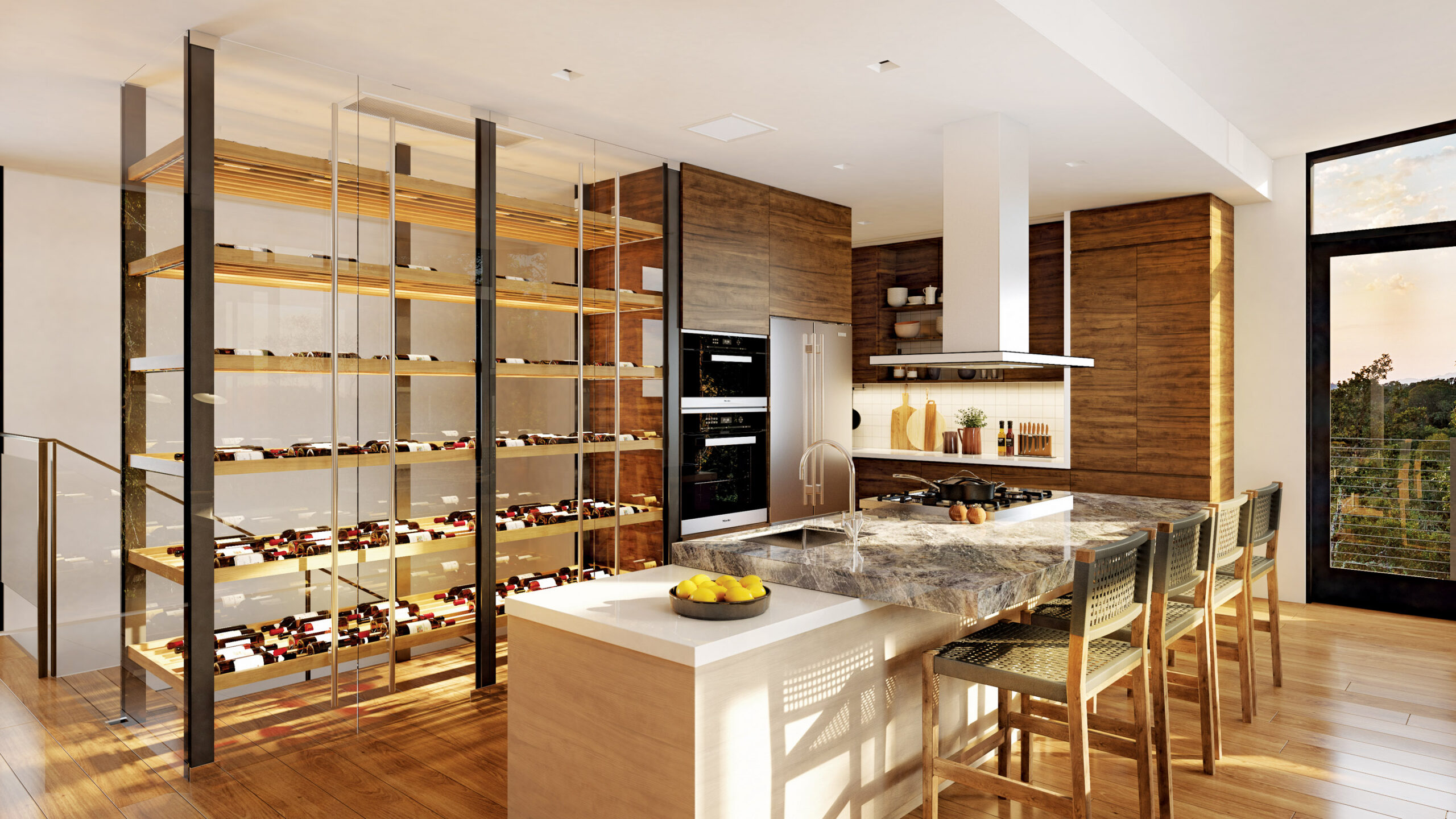 For inspiration, they turned to the weathered barns found in and around Sonoma County, where the colors and textures of the old buildings seem to blend into the breathtaking landscape. Like them, each of the Green-point rated home designs has been created to minimize their visual impact, slipping seamlessly into their wooded setting courtesy of natural wood siding and dark roofs and window frames.
Light floods the generous high-ceilinged interiors (which range from 4,678 to 5,580 square feet and include four-to-five bedroom suites). Indoor-outdoor floor plans, complete with expansive terraces, expertly integrate privacy with the celebration of stunning panoramas. Swimming pools, two-car garages, and media rooms underline the inherent luxury of these properties.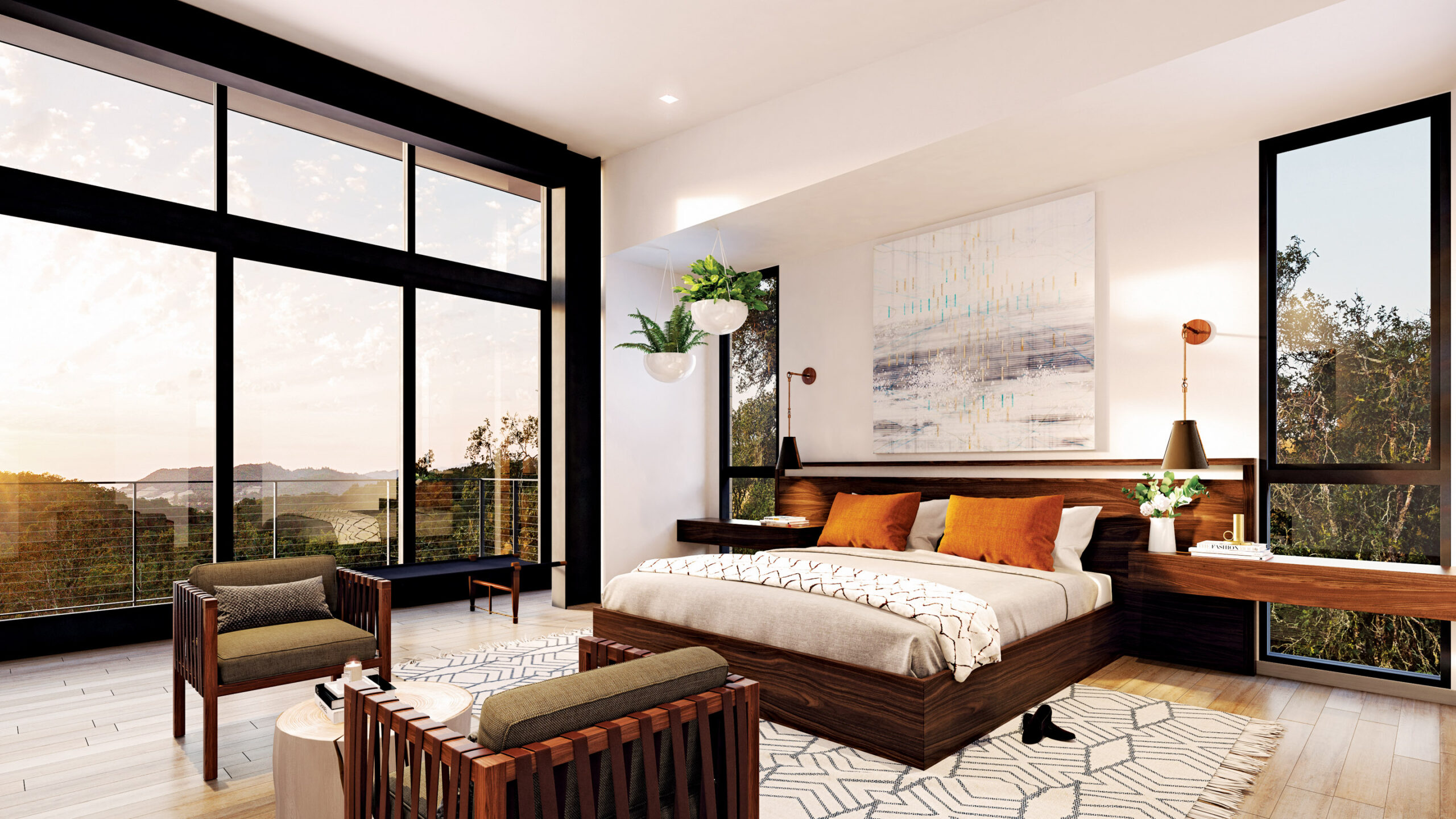 In addition to the residences, the Montage property offers a resort experience with 130 bungalow-style guest suites, plus three restaurants, a spa, and an on-site general store. For some it's a once-in-a-lifetime vacation; for forty lucky people, it's a lifestyle.
Photos Courtesy of Montage Residences