Imagine a brand-new, contemporary estate stationed on a prime parcel of land overlooking Bel-Air Country Club's picturesque golf course. Add some jaw-dropping design elements—like a one-of-a-kind aquarium with a see-through view to the outdoors, a living succulent wall, and an infinity pool with a transparent edge that lends itself to incredible jetliner scenery from Downtown L.A. to The Getty and Pacific—and this property offers attributes almost impossible to find in one single setting.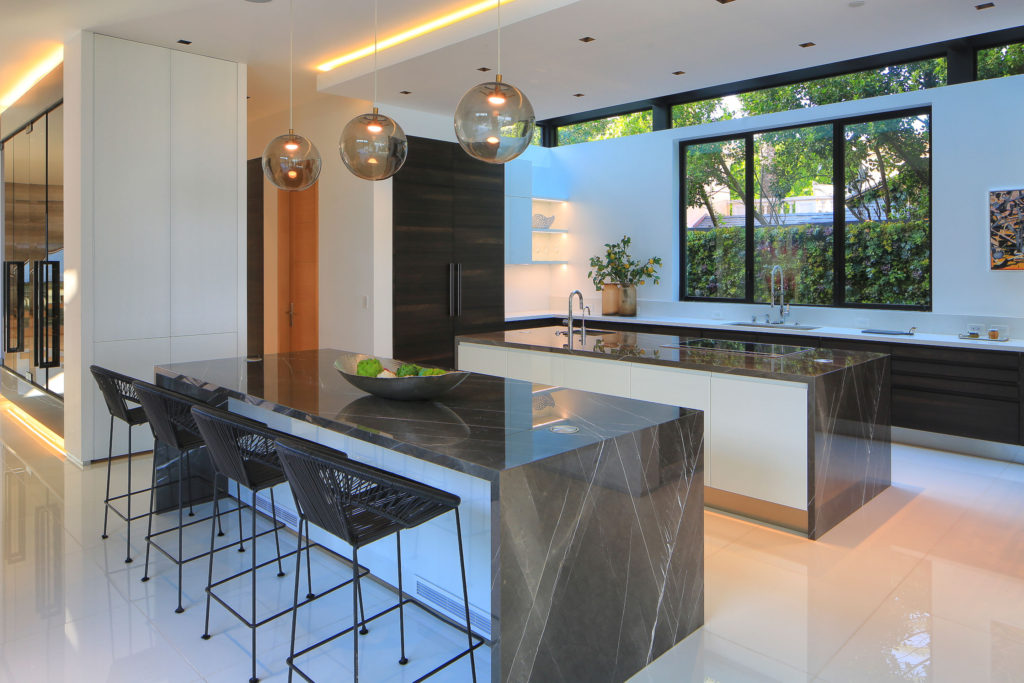 "The special attention to detail is so subtle and different compared with the other newly built architectural properties that we see," says Farrah Aldjufrie of The Agency, who is co-listing the residence with Mauricio Umansky, James Harris and David Parnes, also of The Agency, for $20.995 million.
"When you step back from the front of the property, the lines come together to truly look like a piece of art. If you're really paying attention, you can see how the top level appears to be floating over the lower level, illuminated by an ambient glow."
Nestled on a 1-plus-acre promontory at 11507 Orum Road, the gated, five-bedroom abode was designed and developed by builder Jacob Cohan and architect Cyrus Harouni of Hafco & Associates. Expect a whopping 10,000-plus square foot of open and light-filled living space on two levels, complete with cutting-edge touches including an 11-foot pivoting front door; Impala Linear limestone staircase; polished glass flooring; 24-foot ceilings; and automated walls of glass by Fleetwood.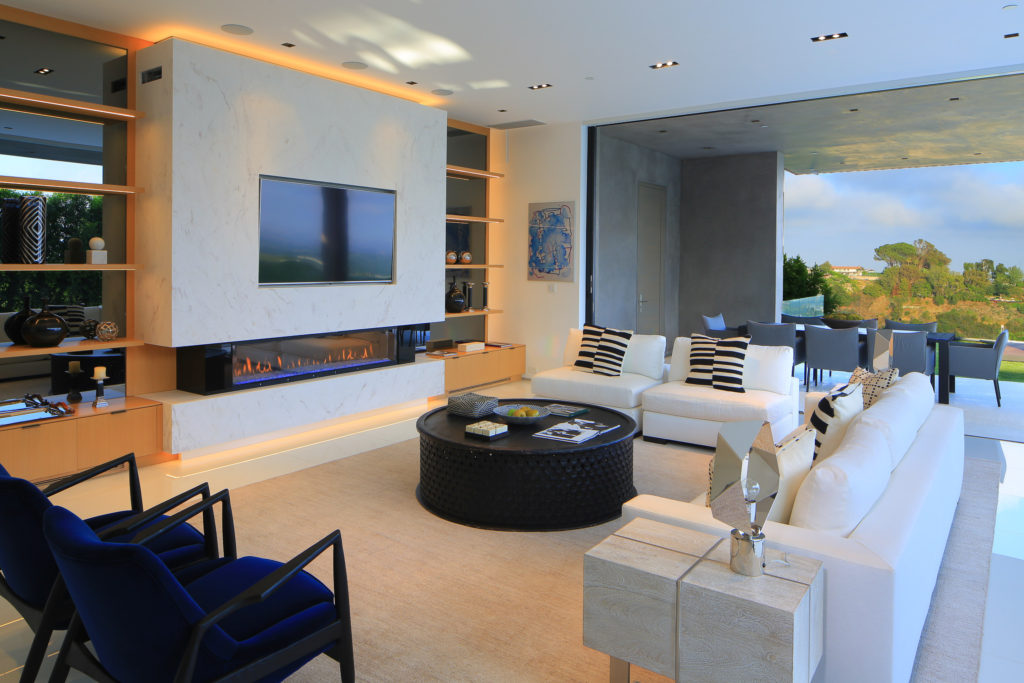 Among the show-stopping features is an elegant stone bar highlighted by a custom 500-gallon saltwater aquarium; a cigar room; large den with a leather-finished marble fireplace; dining room with a weeping wall water feature and butler's kitchen; movie theater; and cabana room.
A professional chef's kitchen boasts a duo of marble islands, Miele appliances, custom Arclinea cabinetry, climate-controlled wine storage for up to 250 bottles and windows looking out onto a lush, living succulent wall. The 2,200-square-foot master suite, meanwhile, showcases a bar, sitting room, dual baths, showroom closets and an 800-square-foot terrace with city-to-ocean views.
Outdoors, the park-like backyard is similarly spectacular, offering a sprawling lawn and 62-foot long infinity pool with an acrylic viewing panel at the end, and topping it all off is a Control4 Home Automation system, fully automated Lutron shades and a three-car auto gallery.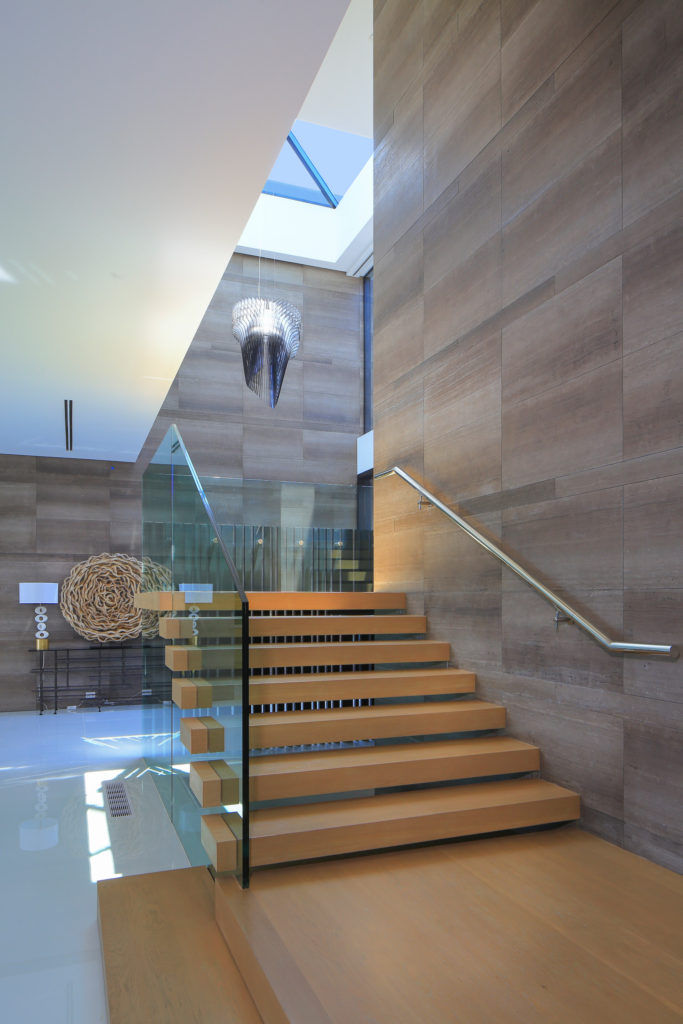 "This home is uniquely built and also located in one of the most sought-after neighborhoods in Los Angeles, with explosive promontory views and on more than an acre of land with a flat, grassy yard," says Aldjufrie. "It's extremely rare to find a property that can check all of those boxes…but this is one of them."
PRESENTED BY
MAURICIO UMANSKY, FARRAH ALDJUFRIE, JAMES HARRIS & DAVID PARNES OF THE AGENCY
LIST PRICE $20.995 MILLION
PHOTOGRAPHS: COURTESY OF THE AGENCY