Last year, designer and builder Scott Gillen purchased one of the last remaining undeveloped parcels in Malibu for $50 million in what has been recorded as the largest land deal in the city's history.
Now he's in the midst of creating his latest project on the site: The Case House No. 3, consisting of a guard-gated community featuring five single-story, Mid-century modern residences situated atop a bluff offering panoramic coastal and mountain vistas.
"When the project was listed for sale, I walked the site and the concept just came to me, and I knew that I was going to buy it. The views from the property are extraordinary, and the project was approved for one-story homes, which I love."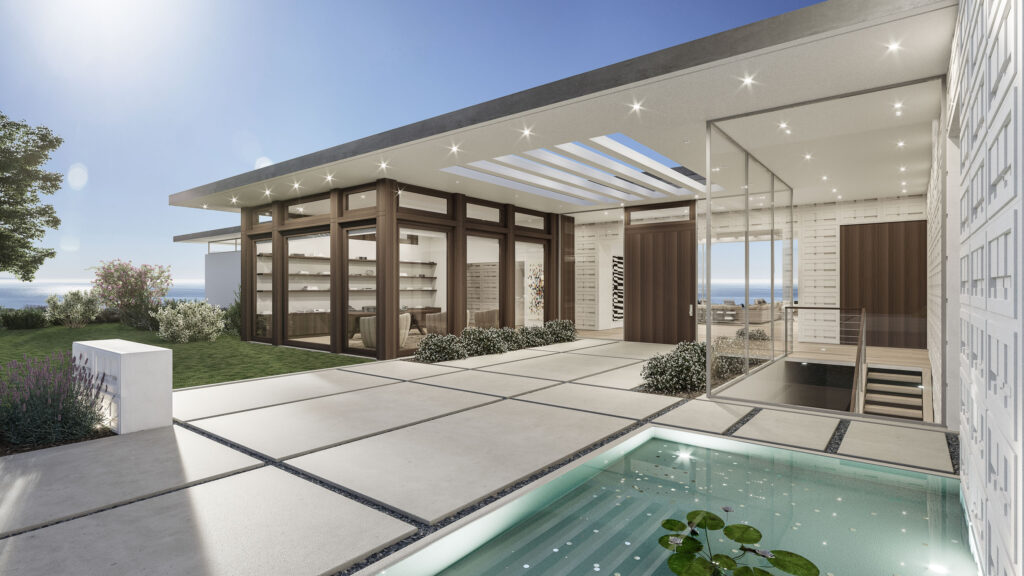 "I followed the project for many years as it wound its way through a very long entitlement process," says Gillen, president of UNVARNISHED, who has designed and built 23 houses to date and is for the first time collaborating with an architect, Richard Landry, on the development.
Set on 24 acres at 24108 Pacific Coast Highway in the heart of Malibu—just minutes from the Cross Creek, Malibu Village, Malibu Creek Plaza and Malibu Colony Plaza shopping centers, as well as Nobu Malibu and Little Beach House restaurants—the community is set for completion in mid-2020.
Prices start at $40 million for the estates, which will range from 10,000 square feet to 12,000 square feet and feature lots as large as 5.5 acres. Expect residences reminiscent of the Case Study Houses built primarily in Southern California in the 1950s and '60s by architects such as Richard Neutra, A. Quincy Jones and Charles and Ray Eames (hence, "The Case"), but with updated touches such as zinc roofs and large open spaces ideal for family living.
"I have lived in Malibu for the past 30 years, and this was truly the last premier undeveloped site in the heart of the city," says Gillen.
"As for the location, it's an unsurpassed opportunity to create what I like to call an architectural mountain."
The Case Malibu
24108 Pacific Coast Highway
424.346.2616 | scottgillen.com
Photographs: courtesy of UNVARNISHED