Built in 1926, the Richard J. Riordan Central Library offers one of the most interesting plotlines in Los Angeles, starting in 1872 with the launch of the library system, and featuring chapters where the library is the focus of a nationally important preservation battle during the 1960s and '70s that led to the founding of the Los Angeles Conservancy, and a showplace for significant works of art.
One of The Most Interesting Plotlines in Los Angeles
The story is one worth telling in large part because of characters like librarian Mary Jones, who, when the library outgrew its space in the 1889 city hall, drew up enthusiastically received plans for a new one.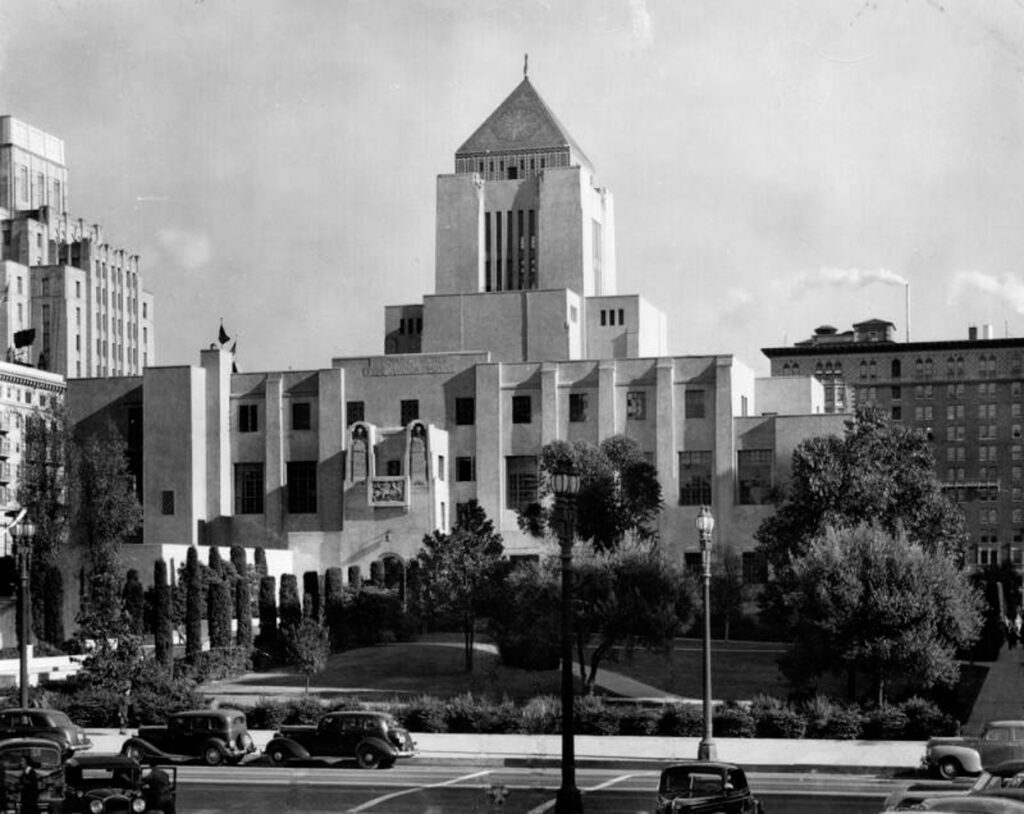 But City Librarian was a patronage not a Civil Service job, so Ms. Jones, though incredibly competent, could be fired, and was.
She was replaced by the politically well-connected literary figure Charles Fletcher Lummis. Outraged, local feminists and influential women's groups withdrew their support and the project stalled.
Still bound and determined to get their books, folks found variations of the library in various downtown commercial buildings downtown, "including at one point on two floors in Hamburger's, the city's first department store," says Los Angeles Public Library docent Kenon Breazeale.
In 1911, the city received a $210,000 Carnegie gift [and] began building branch libraries, but complicated political wrangling delayed the creation of a Central Library until the early 1920s.
Architect Bertram Goodhue devised the new master plan, departing from traditional styles of the time to work with more modern—early Art Deco—ideas.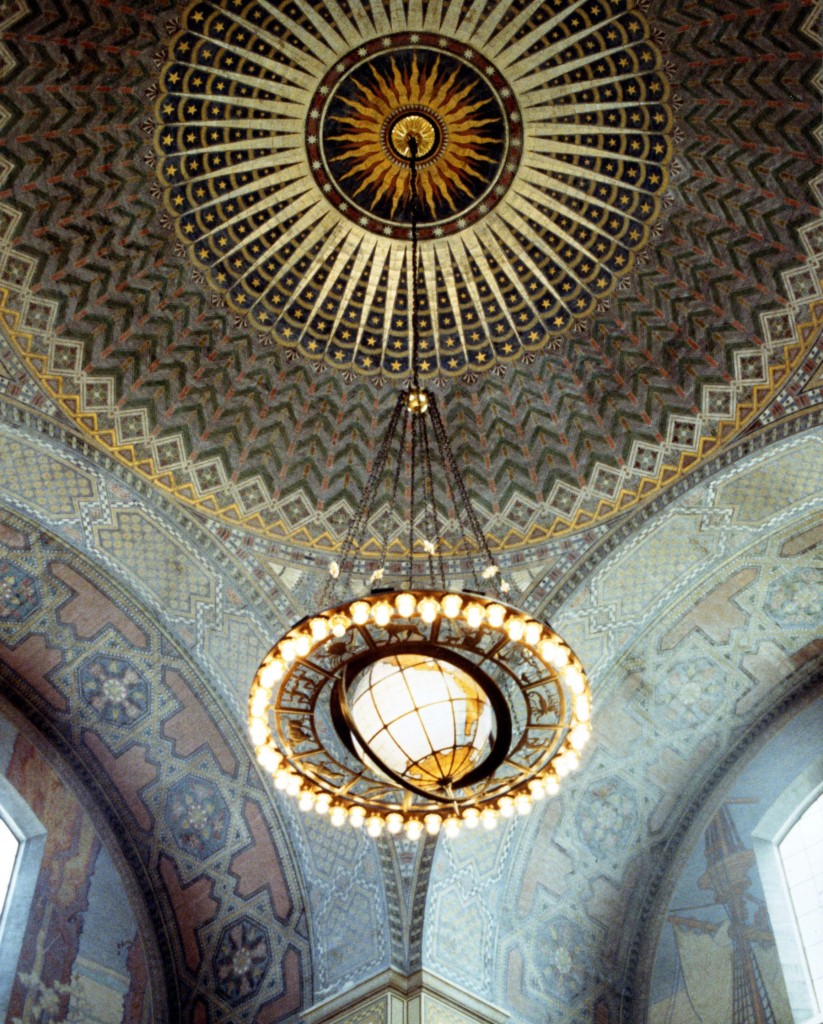 "The library's combination of modern design and a very traditional art form—architectural sculpture—makes it unique," says Beazeale.
"Goodhue was one of the last American architects to believe that important public buildings need important sculpture to articulate their function for the larger world. . . architectural modernism was eliminating decoration from the exterior of buildings in favor of industrial materials and purely functional design.
What's Left of Architect Bertram Goodhue's Master Plan
Little remains of Goodhue's original grounds; much of it was eliminated to accommodate the new Tom Bradley Wing.
Maguire Gardens is best considered a reproduction of Goodhue's original landscape/hardscape, reworked by Lawrence Halprin and Douglas and Regula Campbell, with several important public artworks.
Art and letters, art and architecture—these convergences continue to make Central Library a cultural touchstone in L.A. and a tribute to one of the most monumental institutions in America, the library itself.
The Central Library is one of the final major public buildings constructed in the U.S. to utilize full-scale sculptural decoration.
Free walk-in library tours offered Monday through Friday at 12:30 PM, Saturday at 11AM-2PM, Sunday at 2 PM. No reservations needed. Meet at the lower-level bookstore. lapl.org
Photographs: courtesy of Los Angeles Public Library (current) and Security Pacific Bank Collection/Los Angeles Public Library (historic)