L.A. designer Tim Campbell re-envisions a Holmby Hills abode to reflect the character of its culturally landmarked fountain by iconic Mexican architect Luis Barragán
Designer Tim Campbell of Studio Tim Campbell, with offices in New York and Los Angeles, is a case in point of what can happen when cultures collide in a one truly visionary project.
In this case, the reconceptualization of a haphazardly designed home in Holmby Hills to take the place from "funky little L-shaped house" to one consistent with the style of Mexican modernist Luis Barragán, who decades before created the home's striking courtyard fountain.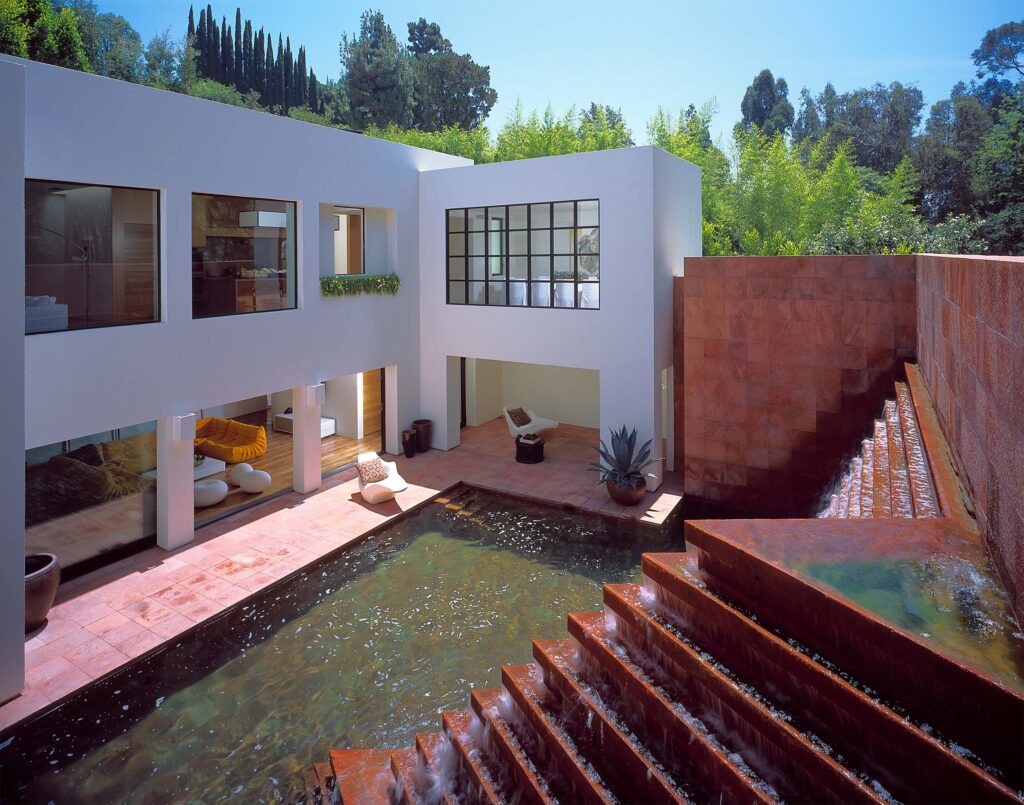 A Los Angeles cultural monument, Campbell Divertimento Fountain 637 evokes the form of a Mayan temple and sits on a parcel that was originally part of a much larger estate from which it was eventually subdivided, leaving behind only a parking garage.
Converted indiscriminately, the structure was variously Tudor, Spanish, and Cape Cod— "architectural goulash," Campbell calls it. Sisters and Hollywood actresses once owned the home, which was eventually sold to Douglas Campbell (no relation to Tim Campbell), whose work as a commodities trader frequently took him between the U.S. and Mexico.
Barragán Reborn in Los Angeles
In Mexico, he learned of Luis Barragán. Taken by the architect's work, Campbell asked his landscape designer to create a swimming pool in the style of Barragán.
The designer, in turn, wisely suggested that Campbell go straight to the source. The rest is revisionist history.
Campbell approached Barragán with the project and construction on the fountain began in the 1980s. Little was easy. Barragán wanted red cantera stone at a quarry in Mexico that had been closed for several years; Campbell funded the building of a road so that the quarry could be accessed and the stone extracted.
During the course of construction, Barragán died, as did the business partner who succeeded him in assuming oversight of the project.
Still, Campbell persisted and the fountain was completed later in the decade. He lived in the house until his death.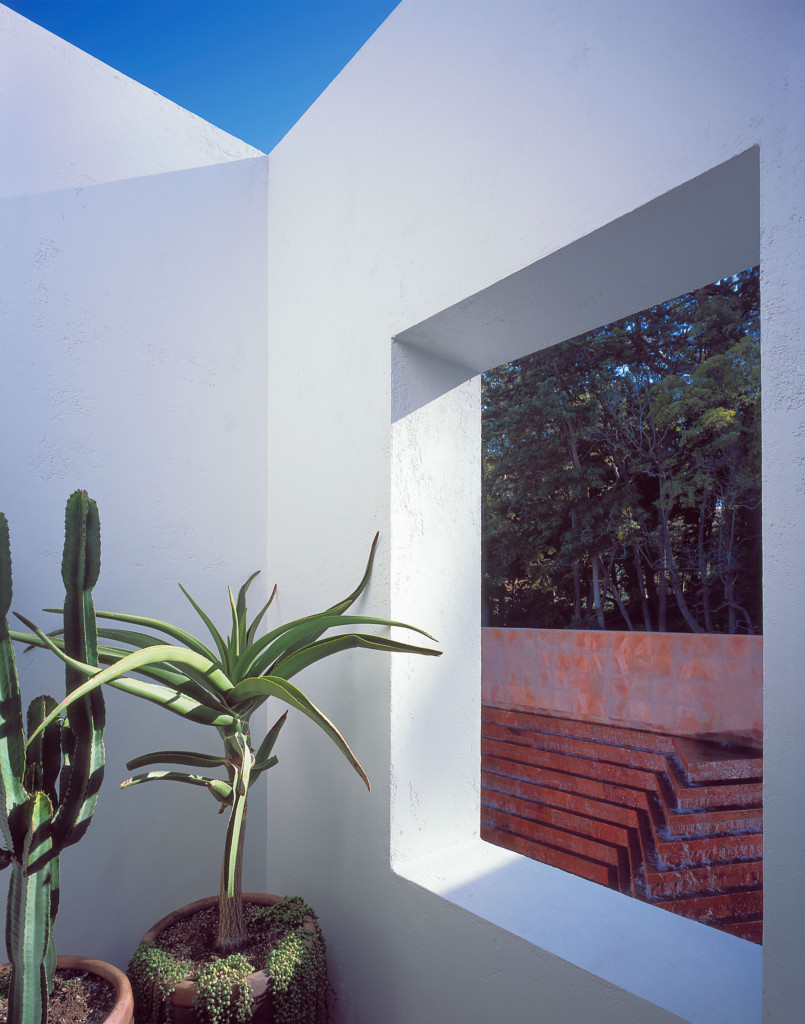 Paying Homage to Barragán's Fountain
Next to acquire the property was a developer—and a client of Campbell the designer.
Together they walked the property and Campbell, who has worked on a number of Modernist buildings—a few Cliff Mays, some Wallace Neffs and Richard Neutra's Singleton House included—suggested a home that Barragan himself might have designed had he the opportunity.
But in such a way that it would not upstage the fountain. To that end, the house would be white; a neutral in comparison to the bold fountain.
Campbell reoriented traffic flow in the house and reduced its square footage to create more of a courtyard setting. The result is something referential of Barragán but "does not mimic anything he had done before," Campbell says.
This was a way to pay a quiet homage to his work.
Quiet, perhaps, but a glorious tribute all the same.
Famed photographer Julius Shulman, of Case Study House renown, agreed to photograph the home that features the form, texture and functionalist influence of Barragán, and experts have recognized Campbell's work as something the Mexican master might have indeed designed.
To this, even the characteristically humble Campbell says, "I felt rather vindicated by that."
Designed by:
Tim Campbell
studiotimcampbell.com