Are you looking for an endorphin rush mixed in with a whiplash of your senses? Edward Ogosta Architectural piece, 'Four Eyes House' ought to do that and more.
A rigorously modern work of simple shapes and un-embellished surfaces, the structure designed by architect Edward Ogosta, whose eponymous practice is based in Culver City, is a physical expression of this idea, one principally of form. 
Bold and conceptual to its core, Four Eyes House is "an exercise in site-specific experiential programming," according to the practice. Certainly, there is nothing per-usual about it. "Rather than planning the house according to a domestic functional program, the building was designed foremost as an instrument for intensifying a number of onsite phenomenal events."
Not only does the architecture allow for observing horizon and heavens alike, it supports the contemplation of life's big questions: one's role in the cosmos, the human impact on Earth.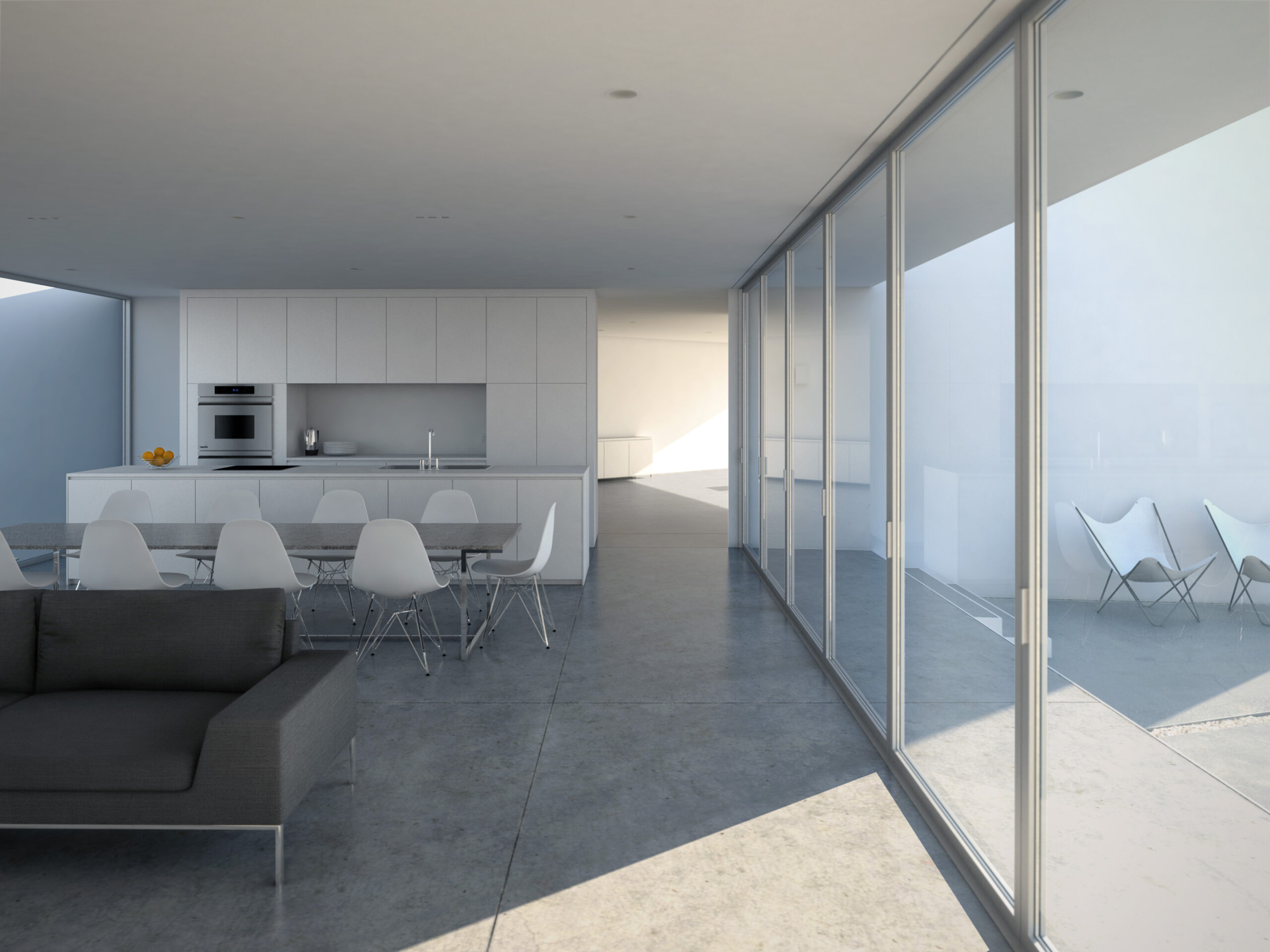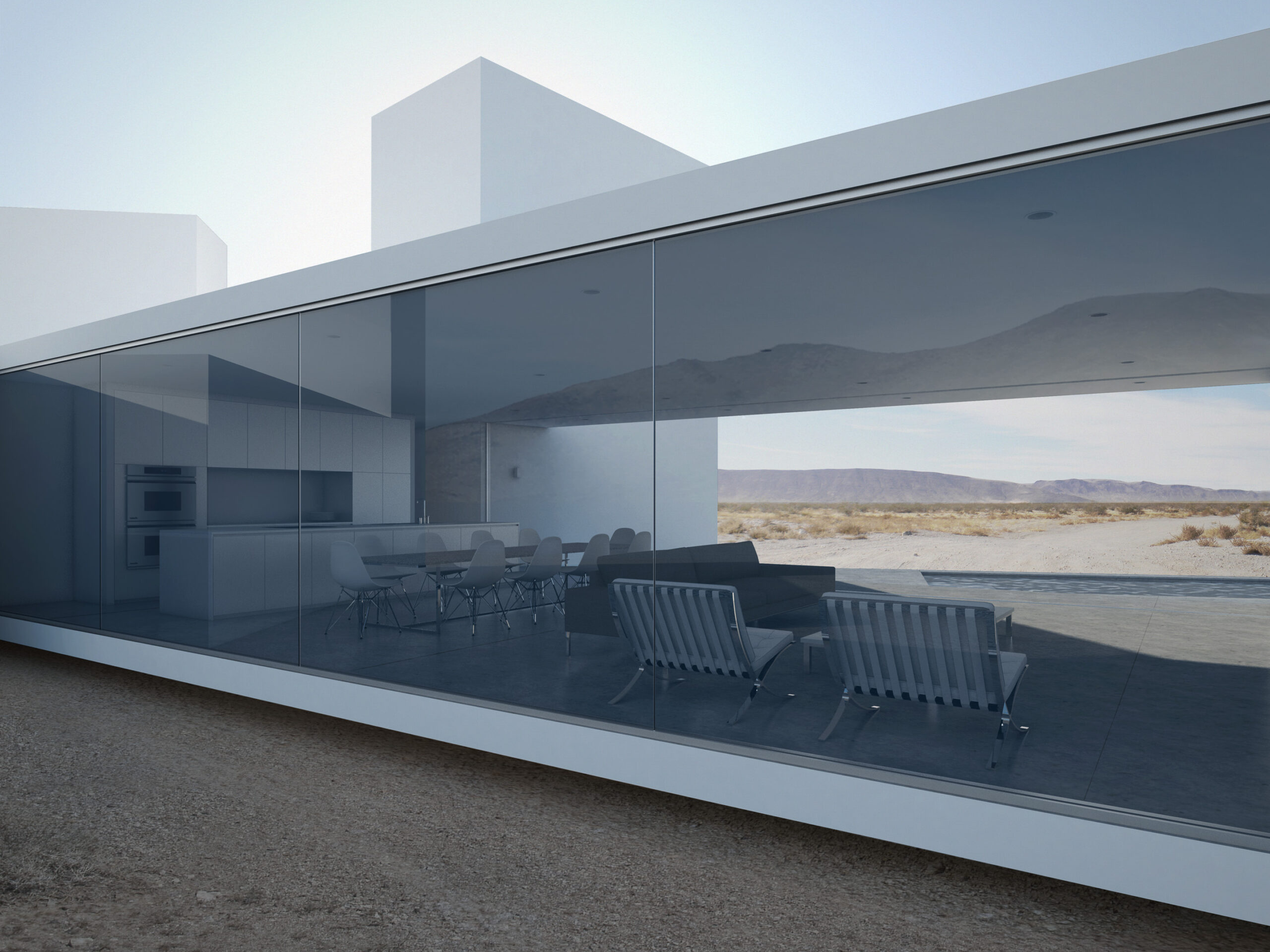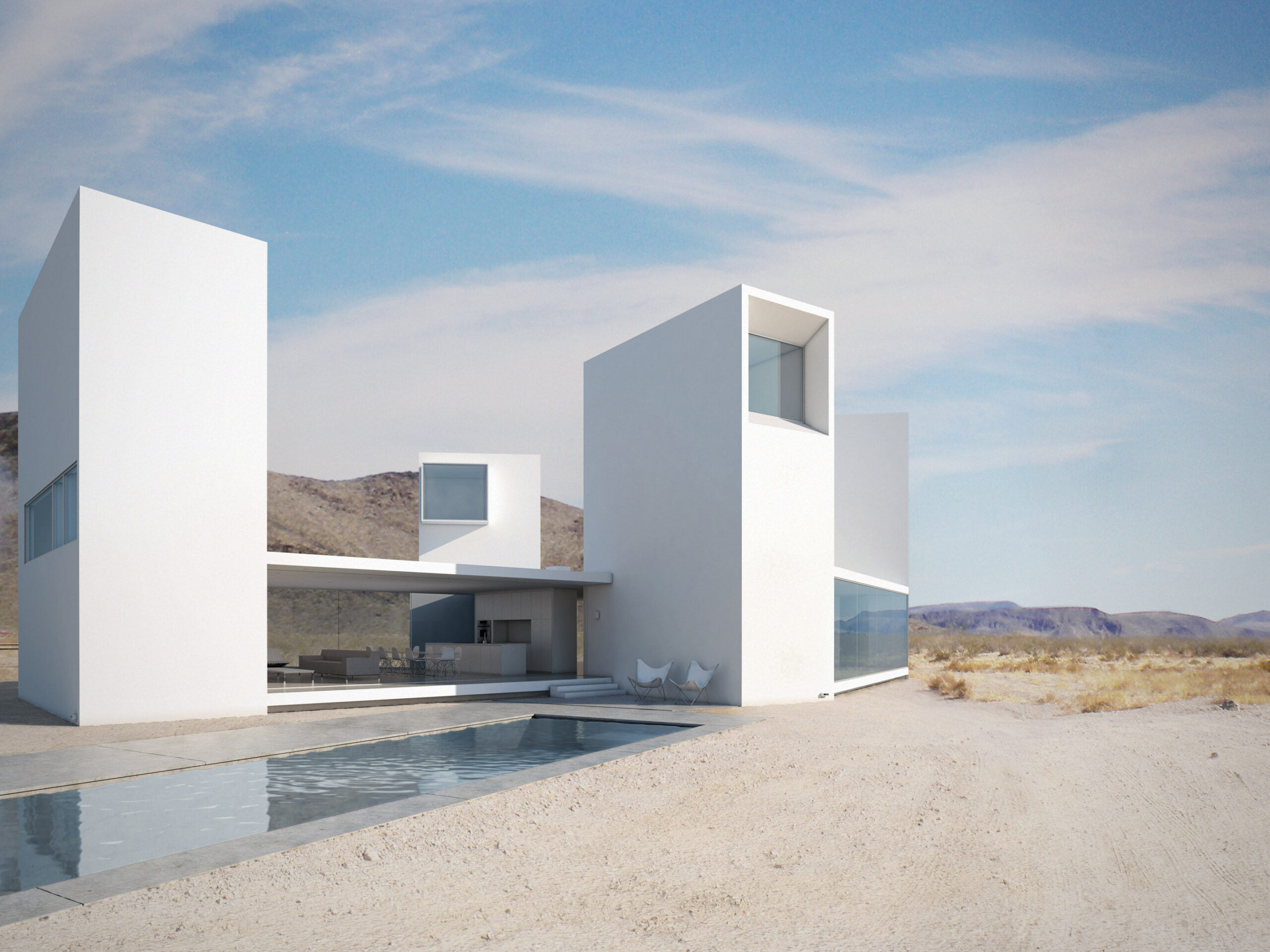 Taking a thoughtful yet proactive approach to these queries, Four Eyes House is a project of interactions, chiefly with the desert landscape. Both the building and its arid surround are a bit mind-bending; both exploit radical openness, and both reinforce privacy and interiority.
Its lack of decorative obscenity, indeed any effect at all, allows for focused engagement with the outdoor environment while also responding to its frailties with sustainable solutions: floor-to-ceiling glass meant to capture natural light and conserve energy, and an edifice painted pure white to reflect heat and control energy costs. 
Orientation aids this engagement. As the practice puts it: "Ground-floor common spaces form a loose connective field between discrete tower volumes, and offer a more permeable relationship to the landscape." Collectively, these four "sleeping towers," as they are defined, function as a kind of optical instrument.
Each has a singular configuration of stairs leading to a compact top-floor bedroom that looks out toward a different view: morning sunrise, the mountains, city lights, and evening skies. "By sleeping in a room elevated off the ground and open to the stars," the practice notes, "one might inhabit a deep pocket of silence for a few moments, and perhaps even perceive the movement of the Earth, as it slowly rotates beneath the stars." 
Beyond changing or challenging perceptions, Four Eyes House is representative of Ogosta's ongoing preoccupation with space and light. The design is but one of these interventions; others include award-winning residences of similar feelings such as the Rear Window and SkyValley Houses. In this one finds Edward Ogosta Architecture's philosophically aligned with contemporary artists like James Turrell and Robert Irwin, whose work explores comparative themes, not least the limits of perception.
While sympathetic in his own work, as an architect Ogosta himself appears to have few limits to his imagination and is nothing if not remarkably consistent. Four Eyes House is a tribute to the heart of his practice: producing disciplined, ambient, even hauntingly calm spaces. Strong is the design that requires nothing more.
Photographs: courtesy of Edward Ogosta Architecture
All Access Pass to LA's Hottest Homes
Get an inside scoop on celebrity homes, exclusive real estate, mansions & more.