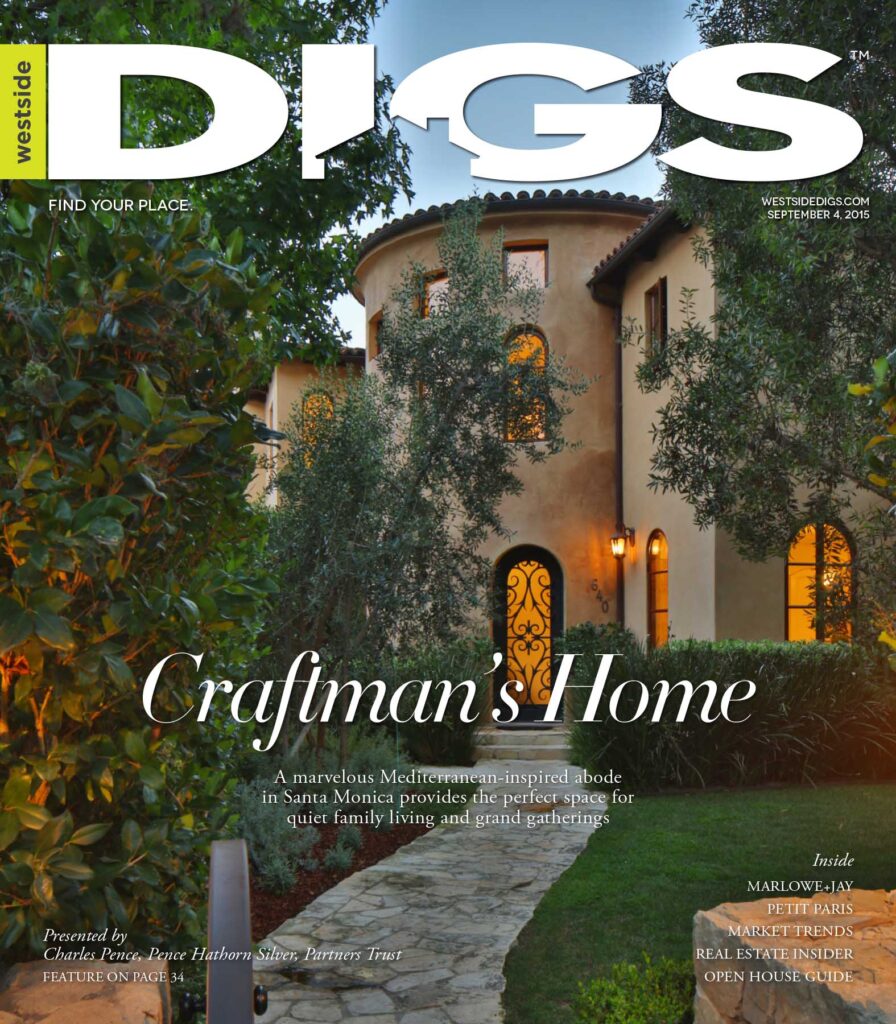 Read this Issue Now!

What's inside?
Featured Articles in This Edition
Back in mid-June, I devoted Publisher's Muse to a wealth of new restaurants that had recently opened in Santa Monica and surrounding Westside beach cities. As we move into fall, the trend continues with a host of additional eateries popping up in Santa Monica and also Venice.
For beach dwellers, I can think of no better addition to the culinary circuit than Joan's on Third, recently opened as part of the luxury residential complex at Ocean Avenue South. Joan McNamara's eponymous café and marketplace has been a Third Street staple for 20 years, serving up specialty sandwiches, salads, and pastries in-house, with artisanal cheeses, prepared meals, and desserts in its "to-go" shop.
On the opposite end of the Ocean Avenue South, complex is Herringbone, the latest addition to Brian Malarkey's Social Dining Experience Group. With Herringbone, the former Top Chef contender has cultivated an inviting ambiance to spend an evening with friends and family—sipping craft cocktails, grazing from the raw bar, and enjoying live music in a fine-dining atmosphere. A modern nautical theme permeates the Brian Shoos-designed space, with touches of weathered wood, rope, and sea life.
Just a few miles south—and steps from the sand in Venice—another Top Chef alum, Nyesha Arrington, has opened Leona at 123 Washington Blvd. Offering inventive twists on casual favorites, Leona's spacious patio, high ceilings, exposed kitchen, and cozy bar invite diners to linger over brunch or dinner. Rumor has it that the Brick Chicken is a must-have, with crispy skin, roasted apricots, and a touch of sea salt. Moving east to Abbot Kinney, the former Axe space now houses Plant Food & Wine.
This highly anticipated vegan outpost from Matthew Kenney offers diners both cooked and raw food options, in addition to a $75 tasting menu. The interior aesthetic, which is clean and spare, leads out to a back patio with a canopy of beautiful mature fig trees. Don't hesitate if you're not vegan; there are delicious and satisfying options for all palates.
Finally, there are high hopes for the expansion of Gjusta— Gjelina's chic spin-off bakery on Sunset Avenue that formerly offered little to no seating. With approved permits posted for expansion, Gjusta will quickly transform to a massive food hall and retail space, complete with ample seating and a liquor license.