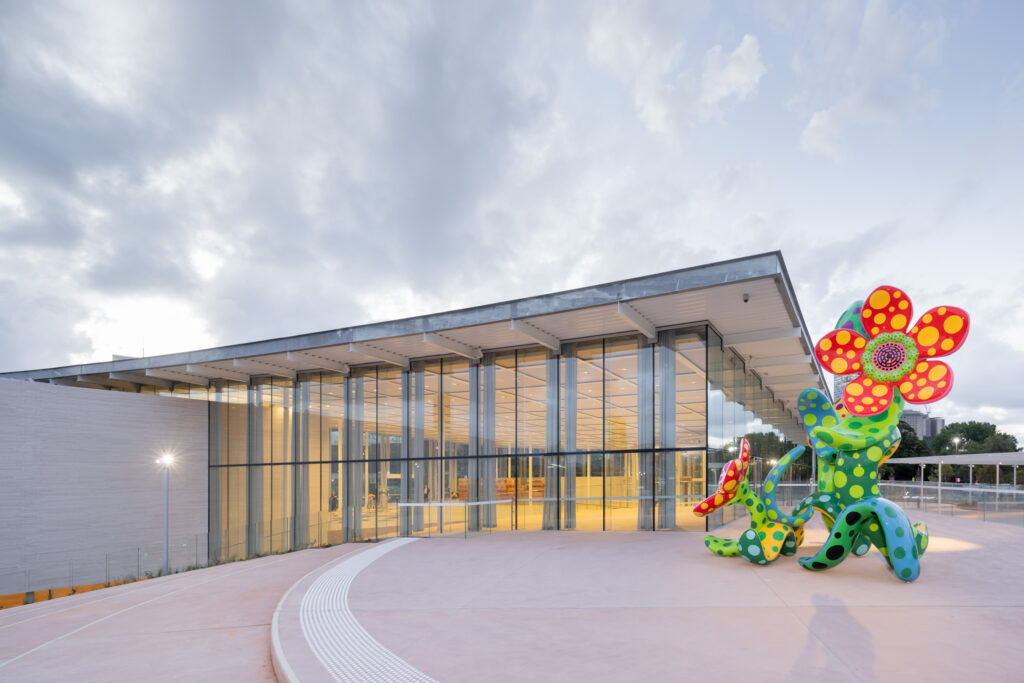 Japanese Architecture Firm SANAA Lends Its Ambitious, Pritzker Prize-winning Eye to a New Cultural Recruit in Sydney, Australia
New to the local landscape but long in the making, the $344 million, recently arrived Sydney Modern Project, a sprawling cultural campus overlooking Sydney Harbour, has captured the eyes and admiration of the world. Designed by Tokyo-based architecture practice SANAA, this standalone extension to the 19th-century neoclassical Art Gallery of New South Wales marks a major capital and cultural investment for Australia's largest city, with $244 million in funding from the NSW government and $100 million in private donations.
It is something of an emotional investment, as well, given that the road to the project—one of the biggest stabs at cultural architecture since Jørn Utzon's Sydney Opera House—was frequently uncertain, even beleaguered. The dramas that inevitably accompany a project of this magnitude, however, are a distant memory in the face of the sparkling, glass-walled result.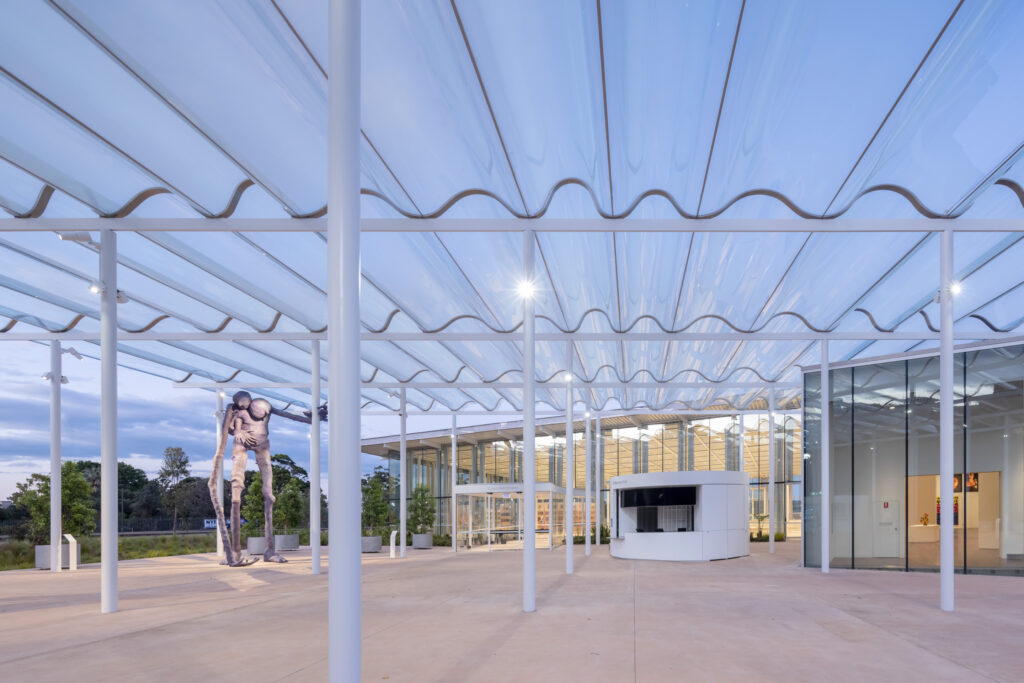 One has learned to expect nothing less from SANAA's Pritzker Prize-winning partners Kazuyo Sejima and Ryue Nishizawa. Under their leadership, the practice has produced a litany of landmark works. Yet even among a group that includes the New Art Museum in Manhattan, the Louvre-Lens in France, and the Factory Building on the Vitra Campus in Germany, Sydney Modern Project stands as one of SANAA's most remarkable astonishments, not least because the practice was awarded the hotly contested commission over architectural titans including Renzo Piano, David Chipperfield, and Herzog & de Meuron. Expectations were high. So too is SANAA's capacity for vision. In this case: elegant, fluid, and precise. An art show.
"By integrating art, the topography of the site and the surrounding landscape, we hope to create an art museum experience that is distinctive to Sydney," said SANAA of their initial ambition for the project.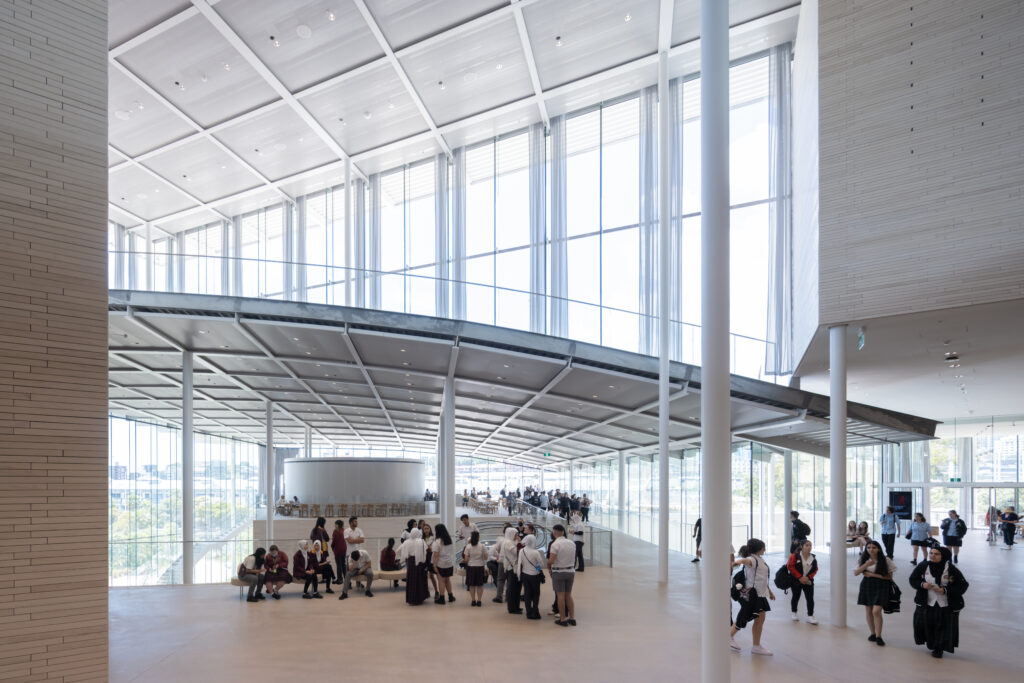 Making good on that promise, they created three limestone-clad art pavilions that gently slope down towards the harbor and a series of accessible roof "art terraces" and courtyards.
Along with a large civic plaza and entrance pavilion that leads to a soaring double-height atrium is twice the exhibition space and galleries galore—one is column-free, another is dedicated to Aboriginal and Torres Strait Island art, and yet another, located in the bowels of the building, is a former WWII fuel tanker turned unique and somewhat mysterious art space that will house major art commissions and installations, including a moody inaugural exhibition from Argentinian sculptor Adrian Villar Rojas.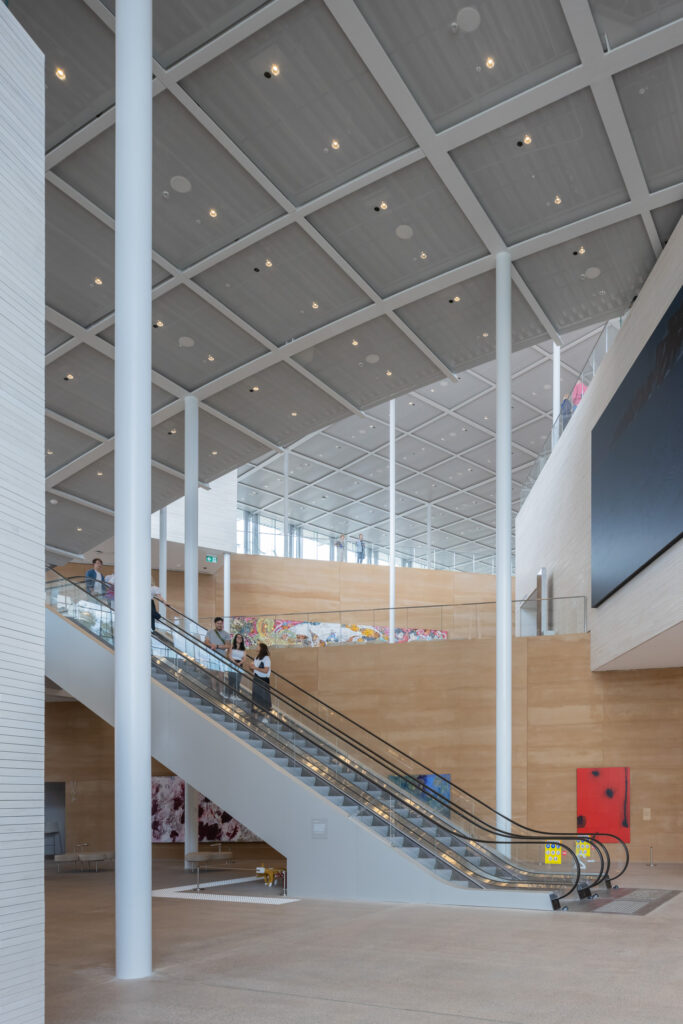 Industrial and gritty, with a sculptural spiral staircase making its own stark-white statement, this space is of a completely different tone than the venue's light-infused, aboveground counterparts, lending the venue a dynamic, almost haunted, tension. In support of SANAA's design efforts, Australia-based firm Architectus led urban planning on the project.
"We saw our role on Sydney Modern as a vital one, taking the design from paper to place," says John Jeffrey, the firm's senior associate and the technical and delivery lead. "We developed the SANAA design vision in a way that maintained its simplicity and lightness of form without ever sacrificing design quality on the project."
This includes industry-leading design solutions for the project's complex steel structures, stone cladding, rammed earth walls, and clear glass facades and roofs.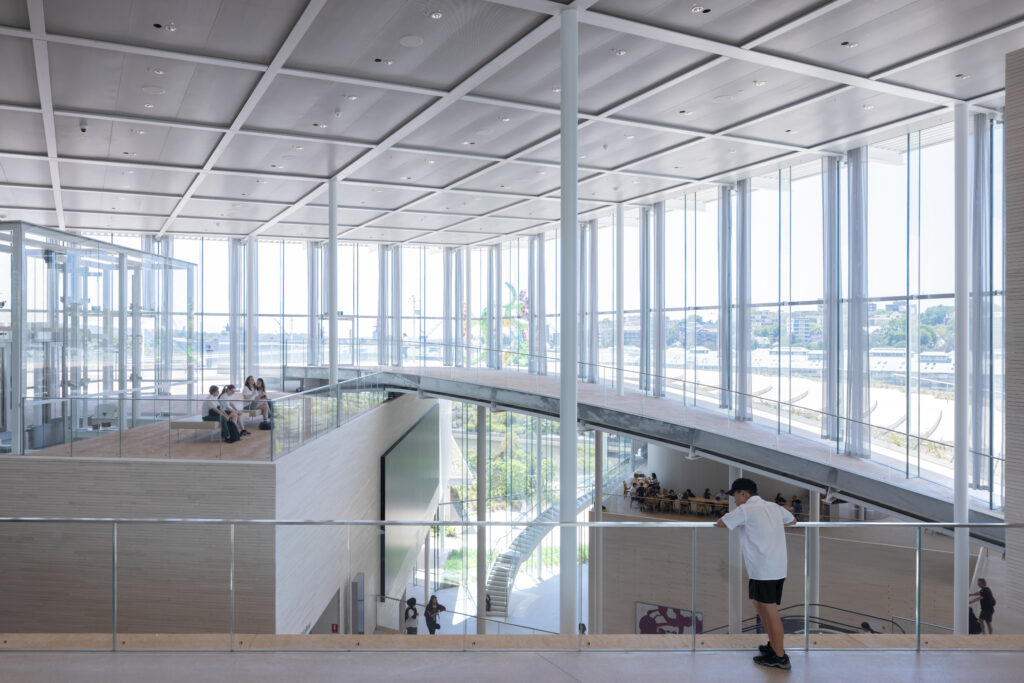 Furthermore, "By steering the project to a 6-star Green Star rating, we've ensured the building is more socially and environmentally sustainable for future generations."
Sydney Modern Project is Australia's first museum to earn this much-coveted distinction, setting the standard for like-minded institutions across the world.
The world is watching, too—certainly the art world. Sydney Modern Project is a canvas for top creative talent. New Zealand artist Lisa Reihana, for instance, whose monumental moving-image work GROUNDLOOP is a dazzling sci-fi display overlooking the new building's central atrium.
Elsewhere is Here Comes Everybody, the fantastical bronze figures of New Zealander Francis Upritchard; the experimental installation Spirit House by American-Taiwanese artist Lee Mingwei; the vibrant and provocative mixed-media work To See or Not to See by Aboriginal Australian Karla Dickins; and the exuberant floral sculpture Flowers that Bloom in the Cosmos by Japan's Yayoi Kusama.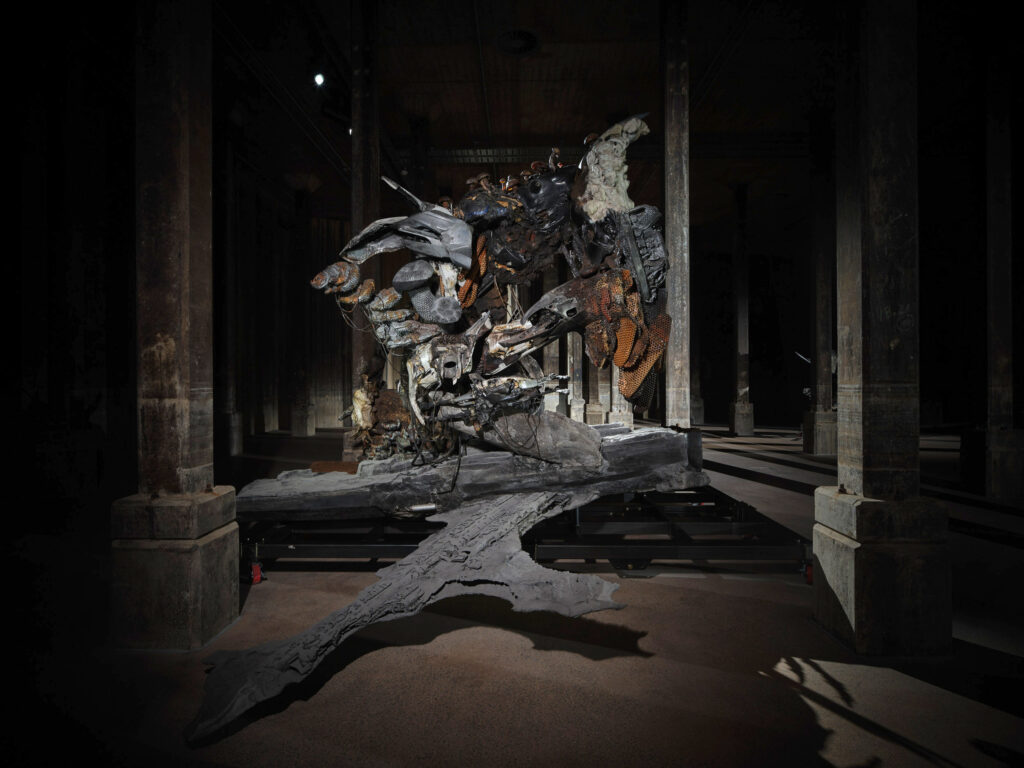 From its soaring architectural features to its cache of creative holdings, NSW's arts minister Ben Franklin is on record about his lofty hopes for Sydney Modern Project, namely that it will be a venue as beloved as the Guggenheim, the Louvre and the Tate Modern. That's a heavy lift. Nonetheless, possible. The building is radiant, even luminous. A real breath of life.
"My vision for the Sydney Modern Project has been to transform the Art Gallery of New South Wales into an art museum campus with seamless connections between art, architecture and landscape," adds Director Michael Brand, "a generous and intelligent art museum that believes the art of the past is crucial to understanding the art of our own times."
That time is now.
SANAA | sanaa.co.jp
Photos: © Iwan Baan