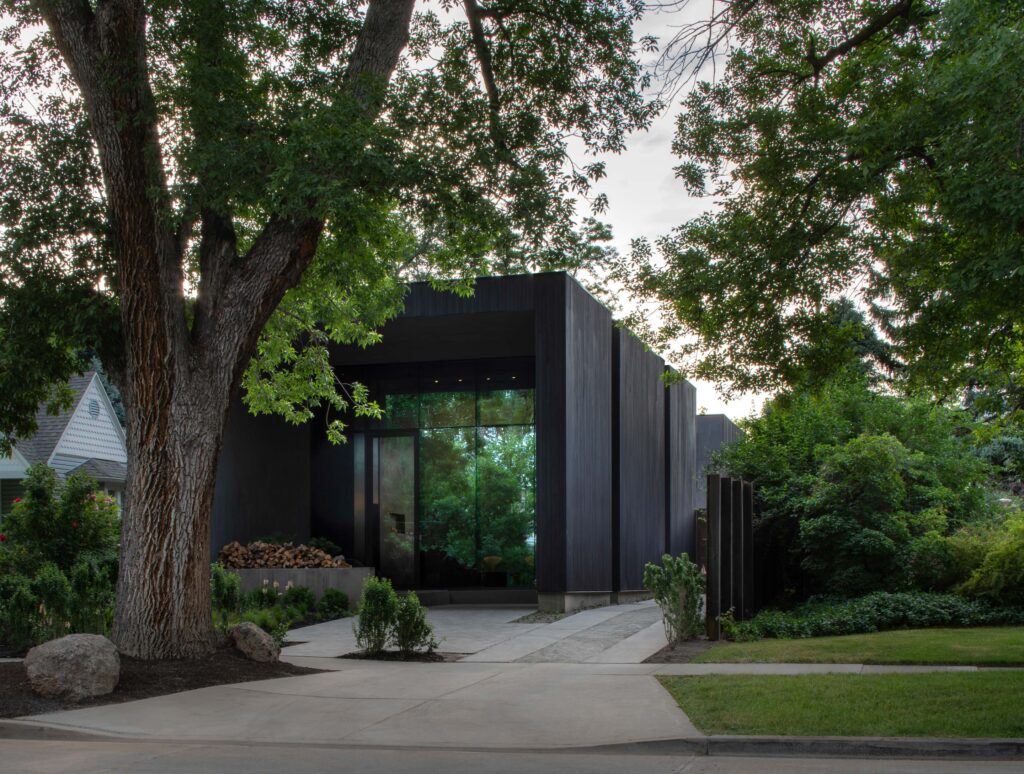 Near Salt Lake City, This parano + Mooney Architecture-designed Home Was Designed Both to Provide the Owner With Privacy and Connect Him to the Surrounding Community and Nature
Near Salt Lake City, Utah this home was designed both to provide the owner with privacy and connect him to the surrounding community and nature. 
The teams of Sparano + Mooney Architecture, cityhomeCOLLECTIVE for the interiors, Dig Landscape and Eschenfelder Landscaping, Sausage Space Construction and Structural Design Studio all worked on this home situated in a densely populated neighborhood near downtown Salt Lake City with the same objective: Create a sustainably designed refuge that also creates a feeling of openness.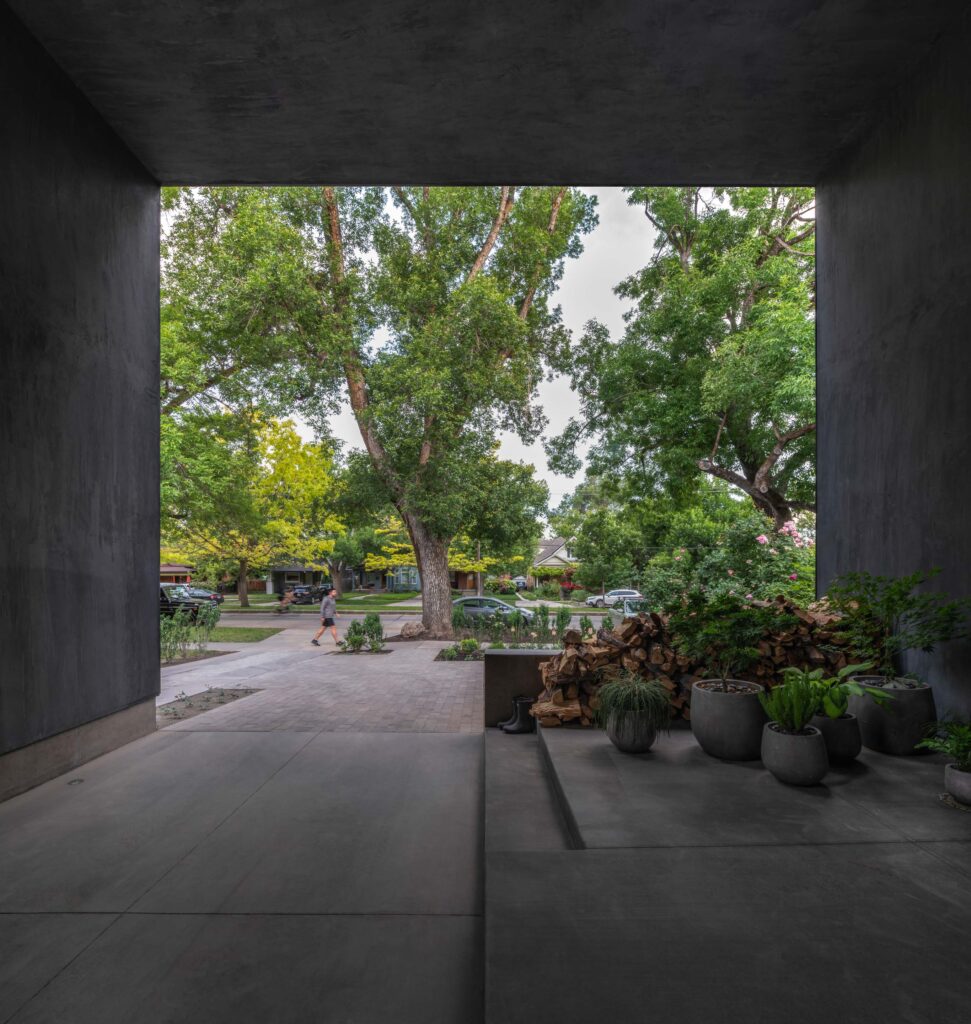 Immersed in the surrounding landscape, the house offers peaceful views of the trees from the interiors, where antiques such as Italian crystal chandeliers combine with iconic furniture pieces by names such as Hans Wegner and Molteni&C, among others. The use of the Sherwin Williams 6258 Tricorn Black that adorns the home contributes to the sense of drama while accessories and plants bring some freshness to the atmosphere.
"The research-based, conceptual and sustainable architecture emerged as one that reflects the owner's vision for contemporary urban living and provides a model for the potential for infill design in the city," say the members of Sparano + Mooney Architecture.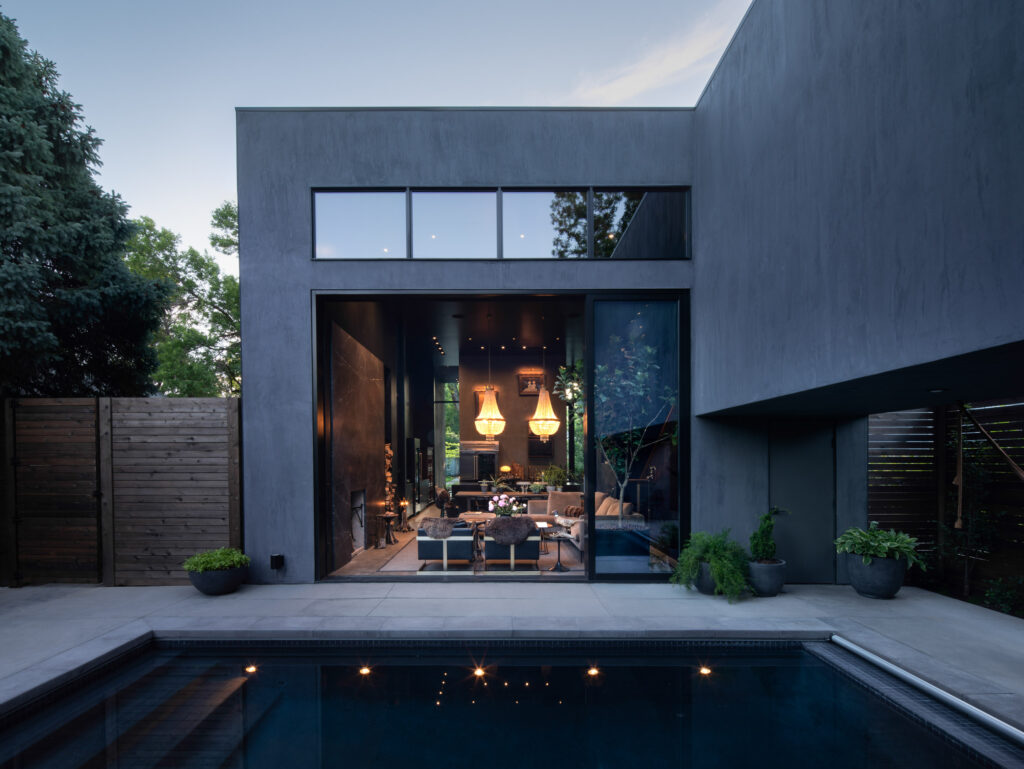 The team worked to minimize the footprint and size of the home, which spreads over 2,000 square feet, while boosting the spatial experience, especially in the main, open-plan living space.
"The primary challenge was to feel secluded, yet open; to be connected yet separate from the world," the architects say. "The design seeks resolution to this apparent dichotomy by maximizing transparency and employing passive ways to obscure views into the most private areas of the house. The response is a uniform, rectangular mass with several voids cut to integrate and provide outdoor space."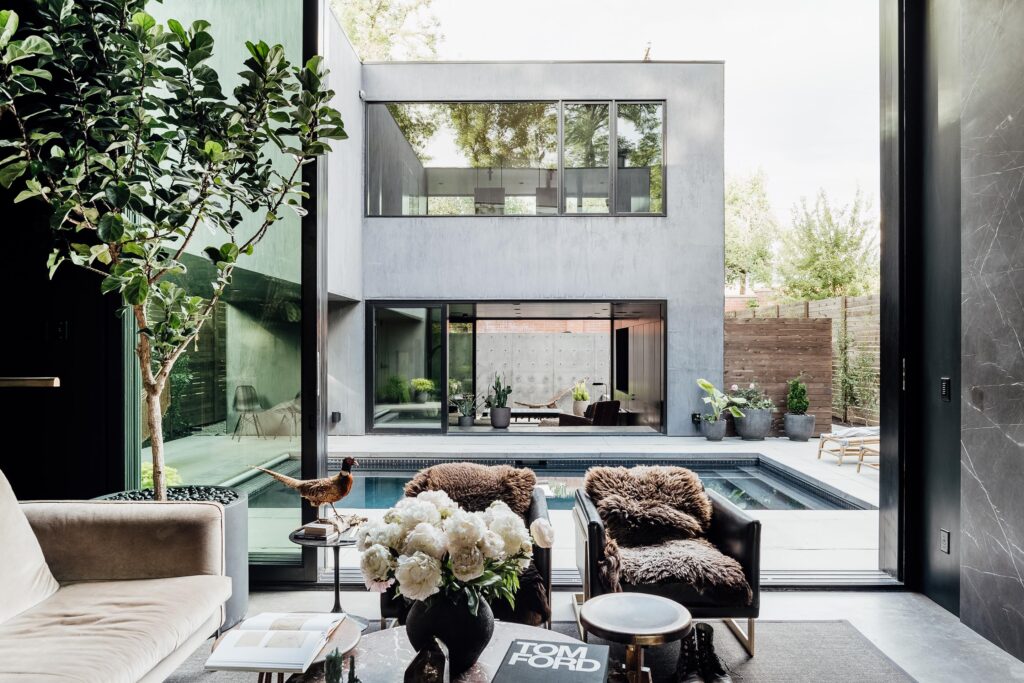 Nature was incorporated into the home through a series of courtyards, including the central one that hosts the pool, and can connect to the entertaining room when the doors are open.
Green design strategies facilitate the house's energy efficiency. For example, the large tree on the west protects the home from the sun during the summer afternoons while letting natural light in during winter.
The single-plane roof features a reflective, white, single-ply roof membrane and is insulated with rigid polyisocyanurate. A radiant system on both floors provides heating through a high-efficiency boiler; all stormwater is retained on site; drought tolerant landscape prevails and the materials and finishes are non-toxic and sustainably sourced.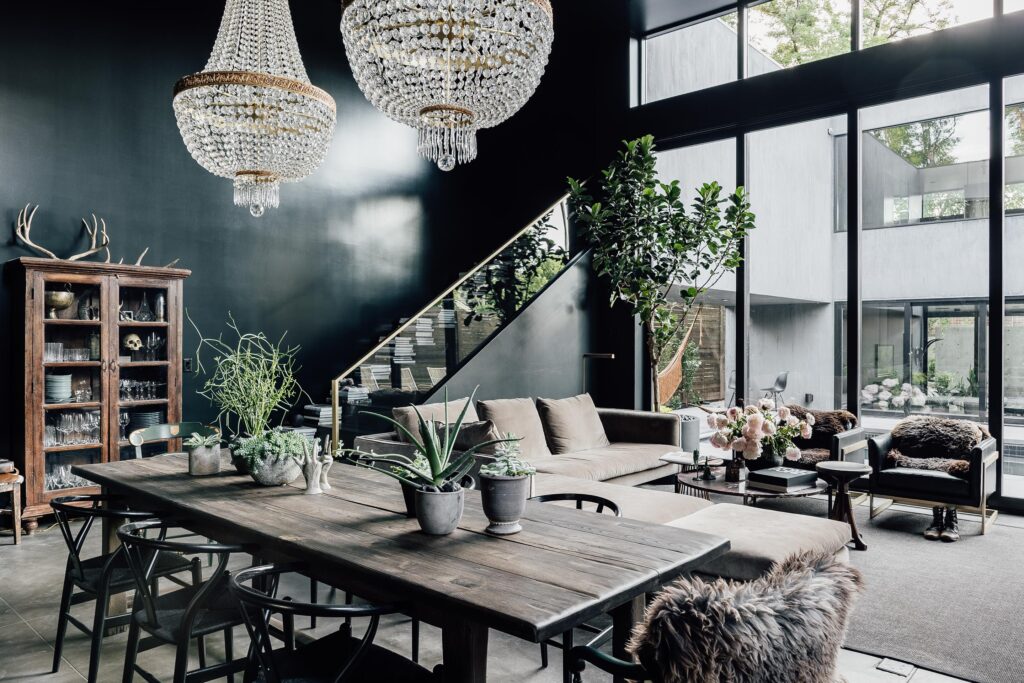 The architects also made sure the house could evolve over time and adapt to the changes of life; for example, a second floor can be added in the double-height volume and another room is available at the back of the property if needed.
"This house is an example of building what is needed with value embedded in thoughtful design, versus size," concludes Sparano + Mooney Architecture.
Sparano + Mooney Architecture | sparanomooney.com
cityhomeCOLLECTIVE | cityhomecollective.com
Photos: Matt Winquist and Kerri Fukui