From Surfer, Farmer to Developer—Neal Norman Kauai's Real Estate Renaissance Man
"I can't sell anything that I don't personally like," says Neal Norman of Hawaii Life Real Estate Brokers. When something catches his eye, though, like real estate, health and wellness or design, he tends to succeed. Take farming.
"I've always been a passionate organic farmer," he says. After moving to the Emerald Island in the mid-1980s in pursuit of good waves, he took note of the island's superb growing conditions and set up an organic farm on a 50-acre tract of land.
"It became the largest producer of ginger and turmeric in America," notes Neal Norman, who sold it in the early 2000s, though it's still in operation today.
TOP 10
Neal Norman is currently ranked #9 in the nation on REAL Trends "The Thousand 2019" with more than $320 million in sales volume for the year.
ISLAND ACCOLADES
Neal Norman has been the top broker on Kauai every year since 2009.
TO DATE
He has sold over $1 billion in real estate during his career.
Next was a tranquil health and skin spa, ON & ON, founded by Neal Norman and his wife in 2017, and located on Kauai's North Shore about 10 minutes from his office at Hawaii Life Real Estate Brokers.
"There's being a bit of a psychologist to understand the client and the client's needs," Neal Norman says of success. "That's the stuff outside of real estate," he remarks.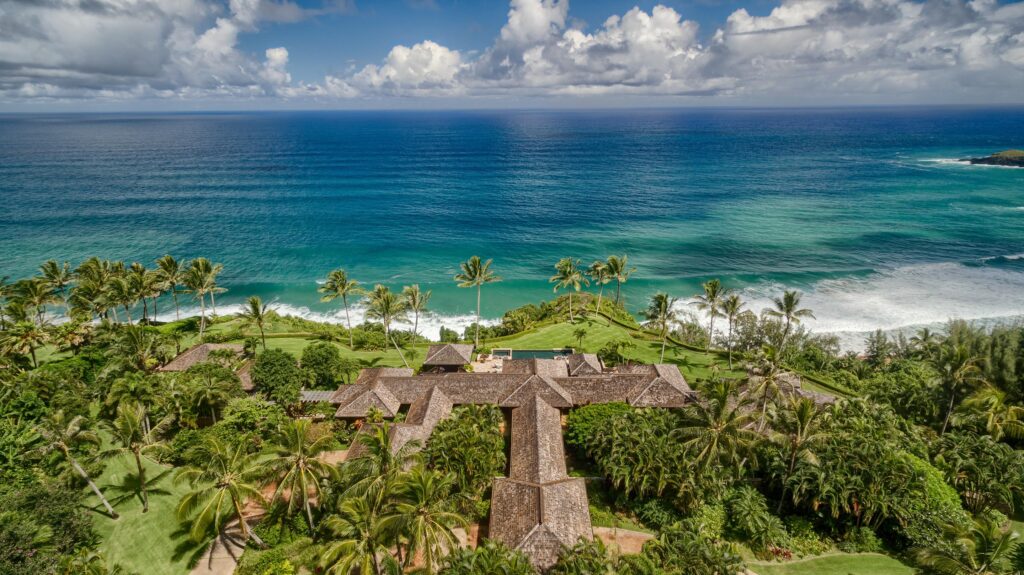 His main gig is building and selling high-end residential properties. The most prolific luxury agent on the island, Neal Norman broke Hawaii's real estate records last year when he sold a Kauai estate for $46.1 million, the largest residential sale on record. Self-taught in real estate but citing "many mentors—guys who do what I do in other markets, business partners and family," he's been selling vacation escapes to the well-heeled for over 20 years.
"In a work situation, you might not get a meeting with one of these titans of the universe that I sell to," Neal Norman points out.
"But here I might end up going surfing with a guy for four hours, and they're completely relaxed.
They're turned on in a joyful way, and it's all fun." It's seeing clients and their families enjoying the times of their lives—"The memories are amazing," he adds—in the idyllic Kauai getaways he finds for them that's a top reward of keeping his phone always on, and making sure calls are returned within five or 10 minutes.
"If I'm gone for more than three hours, you know I'm surfing," he says with a laugh.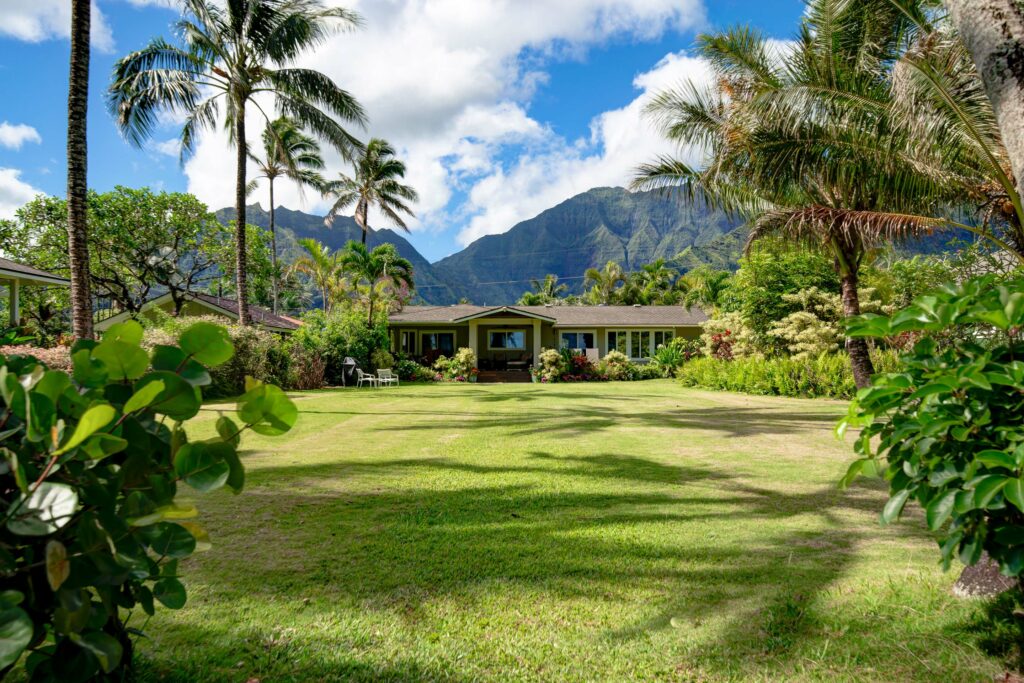 A self-described "architecture groupie" who's been developing homes on the island since the early 1990s, Neal Norman is keen to lift the quality of architecture on Kauai and makes it his business to connect buyers with quality designers and developers.
"There's a super joy in seeing beautifully designed buildings on beautiful pieces of property," declares Neal Norman, whose aesthetic has evolved from the Japanese country homes of his early building career to the warm, organic contemporary designs he creates today.
In any deal he's involved in, the core dynamic is one of trust. Once that's established, he says, it's easy to tell a client "where it's at. The cold hard facts."
Then there are his years of experience and knowledge.
And finally: "There's being a bit of a psychologist to understand the client and the client's needs," he says. "To be able to connect them with something that's a good match for them. I don't think everybody has that skill."
In the end, he says, it's relationships—crucial in his 100 percent referral-based market—that have been the key to his success and have necessitated growing his office as of late to handle an increasing number of listings and deals.
Musing on his success, Neal Norman concludes: "I always say to clients, 'I want to still be friends with you in 20 years.'
Neal Norman
Broker, Hawaii Life Real Estate Brokers
808.651.1777 | Nealnorman.com
Photographs: Courtesy of Hawaii Life Real Brokers