A modern waterfront building sets a new tone in Redondo Beach
Written by Constance Dunn | Photography Courtesy of Paul Jonason
Presented by: Raju and Neil Chhabria of Chhabria Real Estate Company
List Price from $2,499,900 to $4,999,000
When the sun starts its descent into the Pacific Ocean, a curious thing happens along the Redondo Beach Esplanade—a powerful glow is cast along the place, turning the broad street into a vibrant postcard of California beachside life. No matter how you feel, when you're here, complete with its front-row views to the ocean, and neatly elevated above the sand, you always feel better.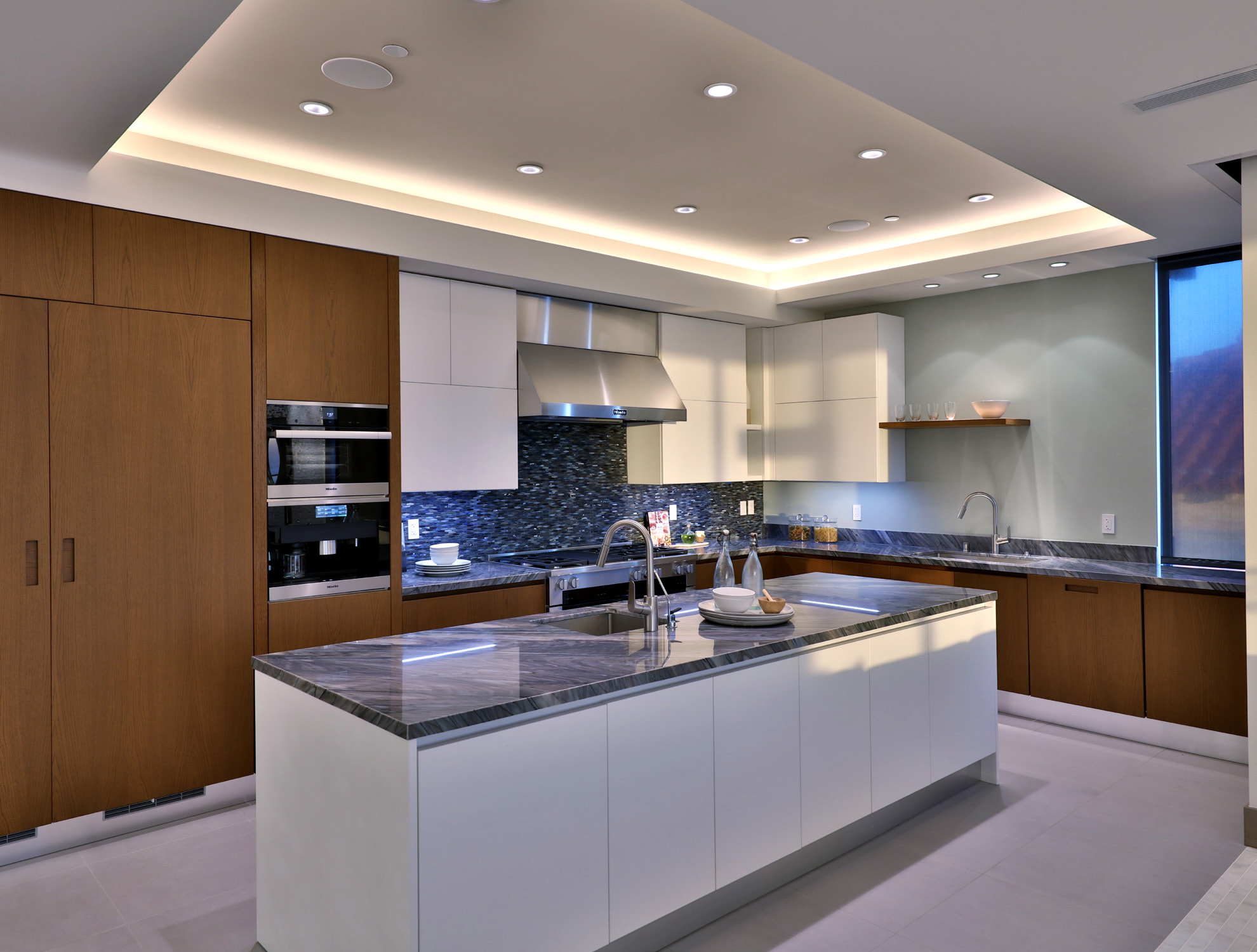 It's from the floors of a new glass-laden Modernist building where you can drink in the atmosphere most keenly. The six-unit building, 1000 Esplanade, is fresh to the market and designed by South Bay standout architecture firm Tomaro Design Group. Dominated by glass and steel, it sits on the corner of Avenue B and the Esplanade, along a super-desirable stretch of Redondo Beach.
Just blocks from the Riviera section, the building is situated among a spacious residential area, flush with palm trees and sidewalks, and is a breezy short stroll to the sidewalk eateries and boutiques of downtown.
It's a still-charmed Beach Cities town where longtime single-family homes are beginning to swiftly shift to luxury, multi-unit residences. "Redondo Beach is still one of the more affordable areas, but you're surrounded by Hermosa, Manhattan Beach and Palos Verdes—all these really high-end areas," points out real estate agent Neil Chhabria, himself a native of South Bay. Whoever is looking to make an investment in real estate, this would be a good place to do it."
VARIATIONS ON A THEME
The design of the three-level building caters to the individual tastes of its prospective residents: No level is the same in size, details or even color palette. "Each level has a different theme," says one of the owners of the building. Warm tones, such as auburn, yellow, and orange, emphasize the sandy beach views on ground-level units. Sea foam green—an intermediary between white-flecked ocean waves and stretches of sandy beach—carry the middle level, and the top penthouses are awash in true blues.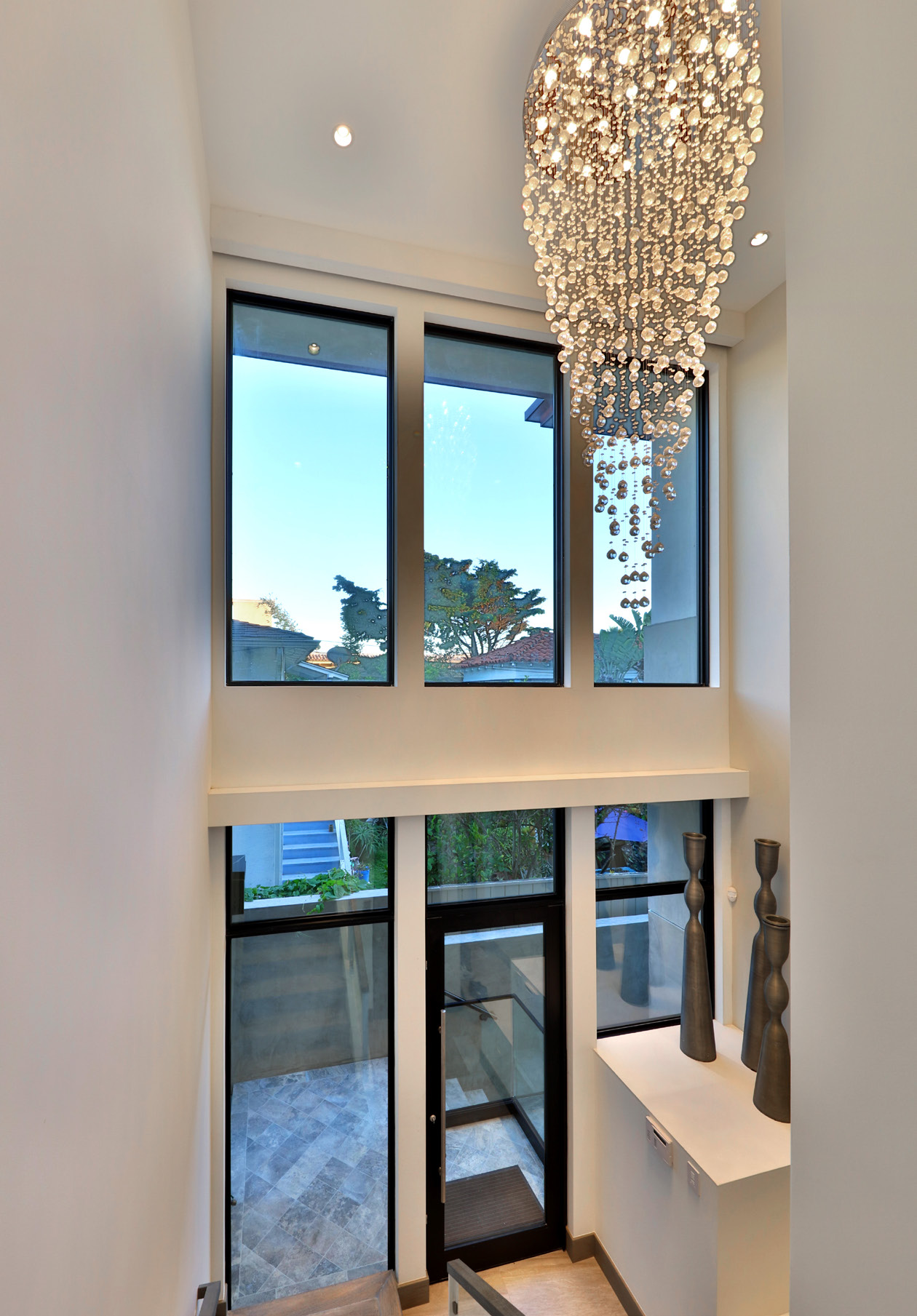 Likewise, floor plans differ among levels. First floor units (approximately 1,800 square feet, with two bedrooms and two and a half bathrooms) are ideal for the person who wants quick street access and, from their Silver travertine patio, enjoys the convivial feel of passersby on the Esplanade. Units on the middle floor are bumped up to approximately 2,500 square feet, with three bedrooms and three and a half bathrooms. A hallway study and lounge is a nice touch to these homes, as are the fresh-air decks with pleasing, mid-way vantage views over both the ocean and Esplanade. "The different sizes and prices means there is a home for everyone here," says the owner.
The largest of the units at 1000 Esplanade is the penthouse. Approximately 3,600 square feet in all, the two-bedroom, two-and-a-half bath layout is a fine study in how to make the most of an oceanfront home with unblocked views, something all six units have in common. Due to unique design, all of the units have oceanfront views as well as direct and private garage access.
A FINE BALANCE
The overall design goal was to balance the building's oceanfront contemporary look with both a feeling of welcome and a functional user-friendliness that would last for ages. "We wanted to make sure it was welcoming for the generations of people that do still appreciate more traditional living, versus younger generations who do want straighter lines and the contemporary designs," says the owner. "It's a fine balance."
The scale of each unit creates a luxurious feel. Spacious hallways are lined with wide-plank French oak and towering ceilings. Softly contrasting textures and high-end finish details are used to create visual interest and delineate spaces. This is most notable in the open floor plan "great rooms" found in each home.
In the penthouse, for instance, a wall of shimmering white stone contains a slender fireplace. It's a visual centerpiece that neatly designates the living room, along with a handful of glossy wood beams set into a boxlight ceiling. In the kitchen, white cabinetry mixes cleanly with smooth brown Italian cabinetry, all custom, while blue-specked tile is an elegant match for a
veiny, gray marble island. Floors are cast in natural stone, creating a sophisticated look that acts as a reflecting pool of sorts for the ample supply of sunlight and blue skies.
Floor-to-ceiling windows open each unit's everyday living areas, which spans the kitchen, dining and living room, to a no-frills panorama of oceanfront. Views reach from the graceful hillsides of Palos Verdes Peninsula and northbound to Manhattan Beach and Malibu.
REFRESHED AND RECHARGED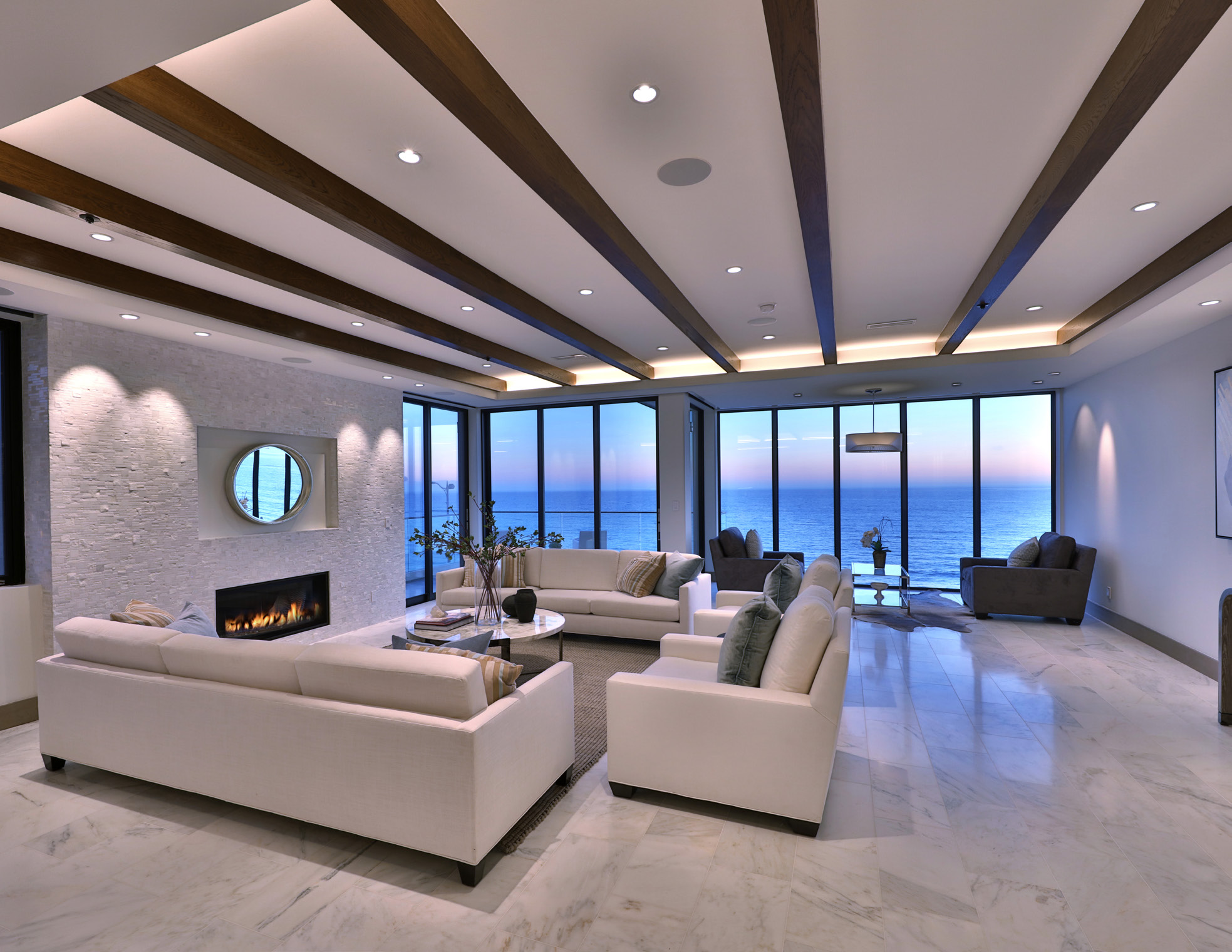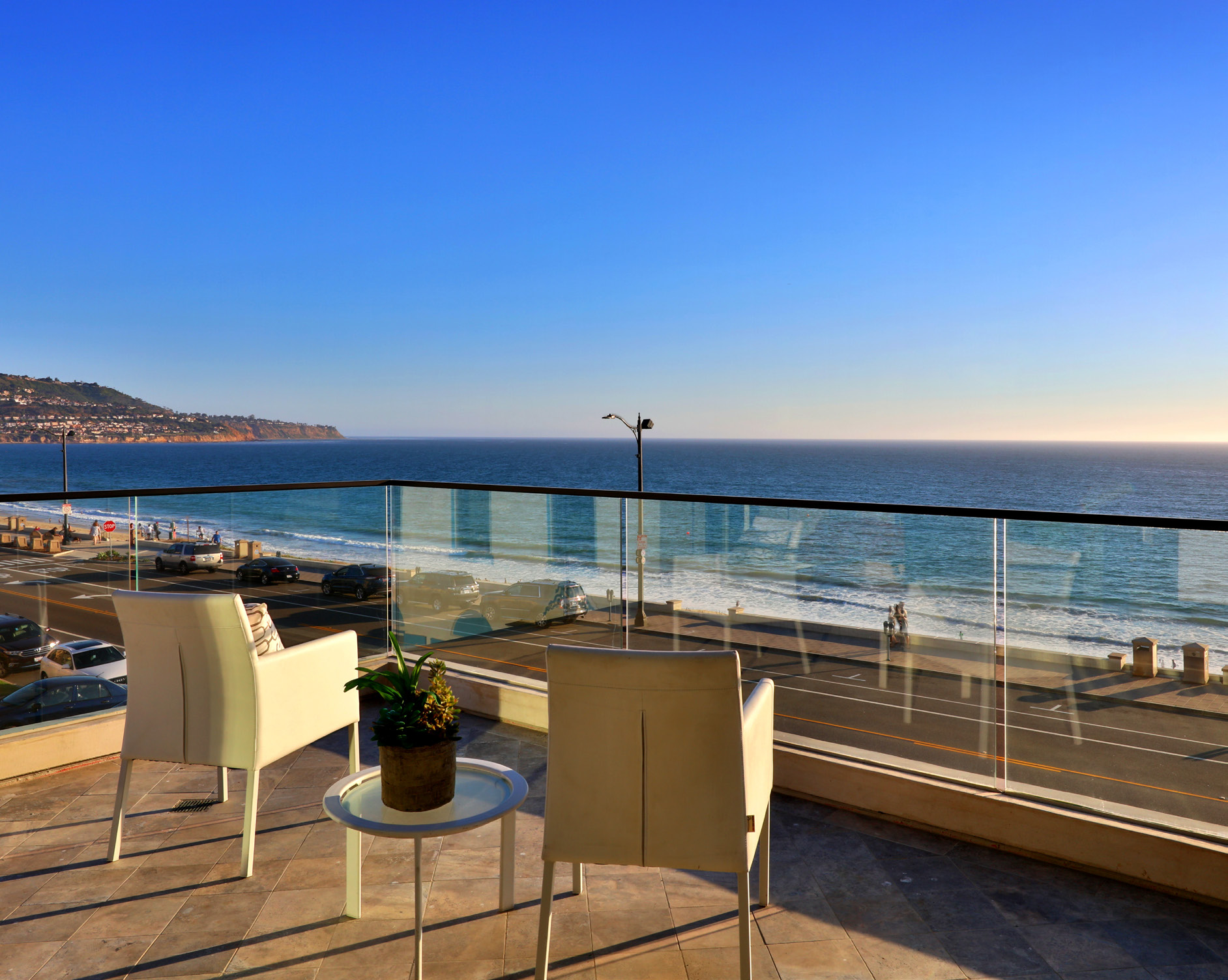 Thanks to the location of 1000 Esplanade, the dominant scenes from each unit are those of endless blue ocean and rolling white waves, with a surplus of blue sky above. Stepping outdoors—much of the glass slides open as doors create a kind of fresh-air lounge in each living room—and one is instantly refreshed by the uplifting natural scenes.
Though the building houses six units, the feel in each is that of a standalone home. Each unit has its own dedicated entrance and a private garage. "You're not going through any common areas," notes Chhabria, "It makes it that much more private and single family like."
The Modernist style of the building is matched by up-to-date energy saving features, from the backup Tesla battery to the solar panels on the roof. "They service the fountain and common area lights," Chhabria says of the panels. "And any backup energy will be distributed to the homeowners."
The building, which is environmentally friendly, is also stocked with tech amenities. "It's got all the smart home features anyone could want," he says, ticking off items like camera, alarm and programmable shades. "The owners pre-paid for a certain amount of hours for the new homeowners." Nice extras include earthquake insurance and glass cleaning—something one can appreciate after seeing the volume of glass in each home. "It's very turnkey," says Chhabria. "You just have to bring your stuff." That, and your dream, now quenched, of watching the sun set over the ocean every day.