Manhattan Beach home prices hit a new high water mark in July, reaching their highest level in over 4 years. The average sale price for single-family residences for 2017 year-to-date reached $3,008,529, while the median sale price also peaked at $2,471,125. The average sale price is up 14.56% from the same period last year, and up an astounding $1,005,169 when compared to 2013 average sale prices.
And the record highs keep coming – 1000 The Strand sold at the end of May of this year for $21,000,000, and there have been a total of (18) transactions year-to-date with a closed sales price above $5,000,000, versus (1) for the same period last year. In addition, Hermosa Beach just missed a record high sale price with the sale of 1540 The Strand, which closed at $14,150,000, (versus the record price of $15,000,000 in 2015.) See record home price sales for each city below.
South Bay & Palos Verdes
Record Home Prices – Single Family Residences
El Segundo $2,350,000
Manhattan Beach $21,000,000
Hermosa Beach $15,000,000
Redondo Beach $6,500,000
Palos Verdes Estates $15,550,000
Rancho Palos Verdes $8,300,000
Rolling Hills Estates $3,999,000
Rolling Hills $8,550,000
Another South Bay city has seen its average sale price hit a new high – North Redondo Beach. Year-to-date average sale prices hit a new peak of $1,002,651; the first time prices have topped the seven-figure number. That number compares to an average sale price of $768,023 in 2013, which means pricing has increased 30.5% in North Redondo Beach in the last 4.5 years!
We're reaching an interesting point in time in terms of the typical real estate cycle, which seems to normalize / adjust every 7-9 years. With record employment, a continued low interest rate environment, stock market highs, renewed consumer confidence, and a healthier mortgage balance sheet (more equity, less delinquencies,) it appears the good times will keep coming.
I'm not one to speculate on where prices go from here, but like everyone interested in the housing market, it's sure going to be interesting in the next 12 months.
---
High Five
WeHo welcomes a quintet of new luxury townhomes from FMB Development to the neighborhood
Written by Alisha Henson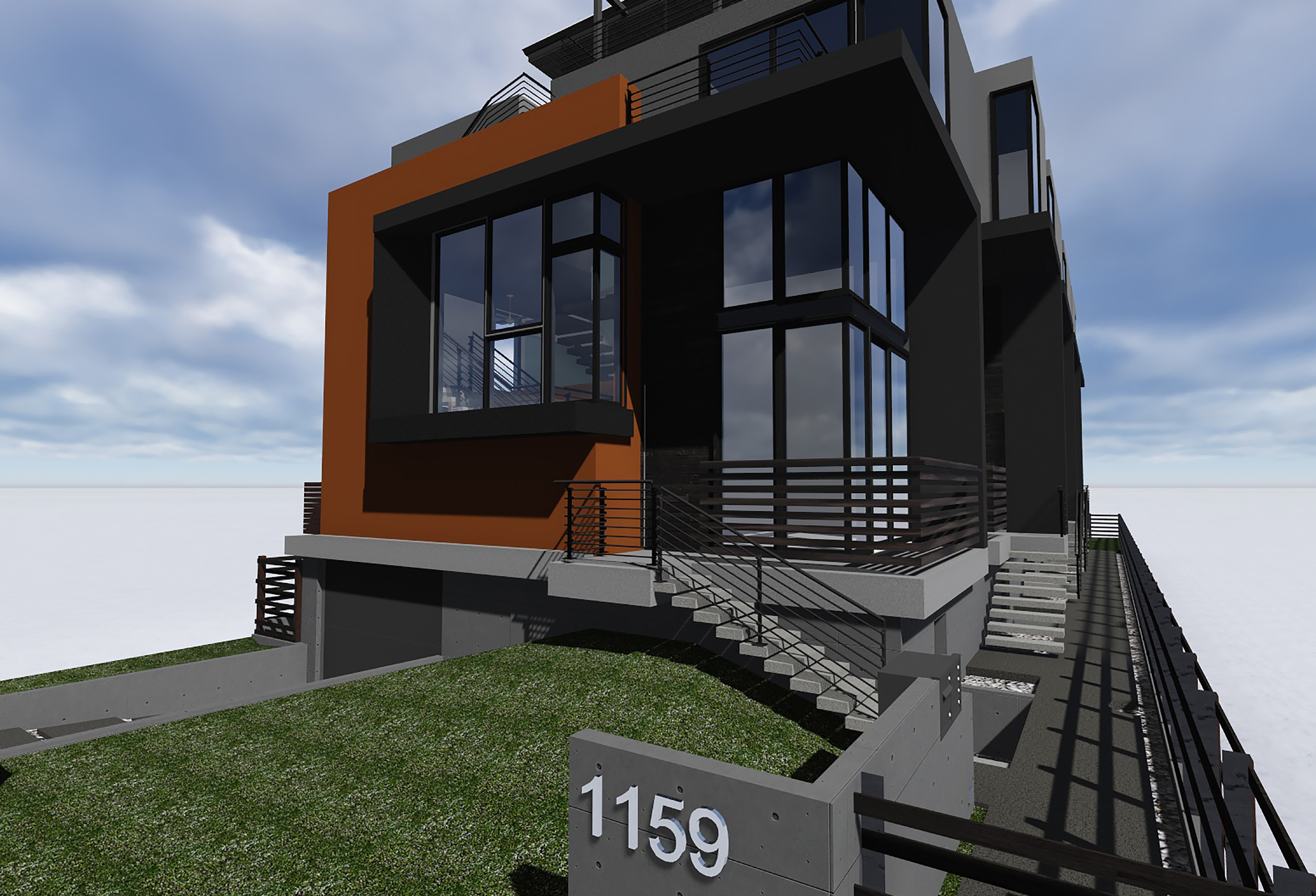 Located at 1159 N Formosa Ave, just north of Santa Monica Blvd, five new modern luxury townhomes are being brought to West Hollywood by FMB Development. The three-story townhomes will feature indoor/outdoor living spaces that seamlessly blend into the development's signature modern design and aesthetic of the neighborhood. Built with high-quality finishes and materials, each unit will also include a private front and back yard, and a subterranean garage. Not to mention the impeccable views from the rooftop deck, which include Downtown Los Angeles, Griffith Observatory, and the Hollywood sign.
"These luxury townhomes will integrate seamlessly into the surrounding neighborhood, increase area property values, and improve quality of life for local residents. We worked closely with the community in designing this property to ensure that it would contribute to the vibrant neighborhood and address local priorities, like increasing walkability and parking availability.
FMB Development is proud to have created a project that thoughtfully incorporates the latest in contemporary design, unique artistic elements, and the highest quality materials and finishes," says IIan Kenig, CEO of FMB Development.
FMB Development
5757 Wilshire Blvd, Ste. 448
Los Angeles, CA 90036
---
Athlete's Haven –
$2.895 MILLION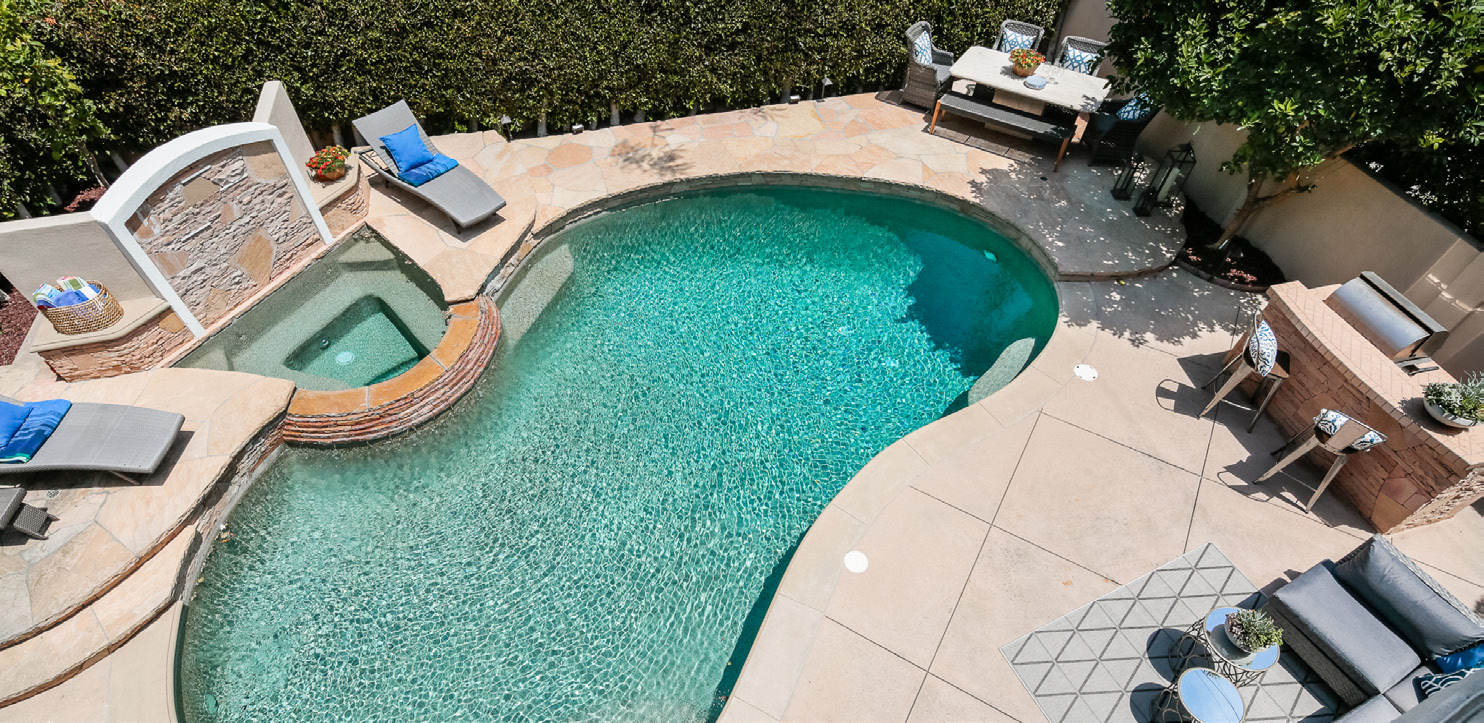 Written by Wendy Bowman
This custom Mediterranean-style Manhattan Beach home at 1467 3rd St. definitely is attractive to pro athletes—in particular, for current owner and former left wing for the Los Angeles Kings, Alexander Frolov, and its original o
wner, former Lakers forward, Slava Medvedenko.
"The most appealing feature of the house is the high ceilings; the house feels really big, which is a desirable factor for tall athletes,"
says Michael Grady of The Agency, who is listing the property for $2.895 million.
"There's also the corner lot aspect. You have a little more privacy on the corner and aren't sandwiched in, and the backyard layout has a private oasis feel to it with a magnificent pool, spa and built-in barbecue."
Yet other stand-out features of the two-level, 7,549-square-foot abode: five bedrooms (most notably, an elegant master suite boasting a duo of balconies and a fireplace); a living room with a wet bar and fireplace; formal dining room; and casual family room overlooking the lushly landscaped backyard that flows to a gourmet kitchen sporting a large center island, double-oven and breakfast area.
---

Star-Studded Stunner –

$13.995 MILLION

Written by Wendy Bowman

The gated and private Colonial Revival estate that Green Acres actress Eva Gabor (as well as stars from Audrey Hepburn to Mia Farrow) once called home has hit the market for $13.995 million, listed by Jade Mills of Coldwell Banker Global Luxury.

Situated at 100 Delfern Drive—in the exclusive Los Angeles enclave of Holmby Hills—the traditional Paul Williams-designed residence features 6,797 square feet of living space in the main home, including a grand foyer boasting an elegant designer chandelier and winding staircase; six bedrooms; a living room with fireplace and built-in library shelves; family room with fireplace; formal dining room; and kitchen with a light-filled breakfast area. Meanwhile, the 1.1-acre lot is highlighted by a guest house; staff apartment; inviting pool; pool house with kitchen and sauna; tennis court; and landscaped gardens. A sizeable brick-lined motor court tops off this white brick home's special allure.
---
Hot Happenings
Explore L.A. this summer at fun summertime events from the Westside to the South Bay
Written by Wendy Bowman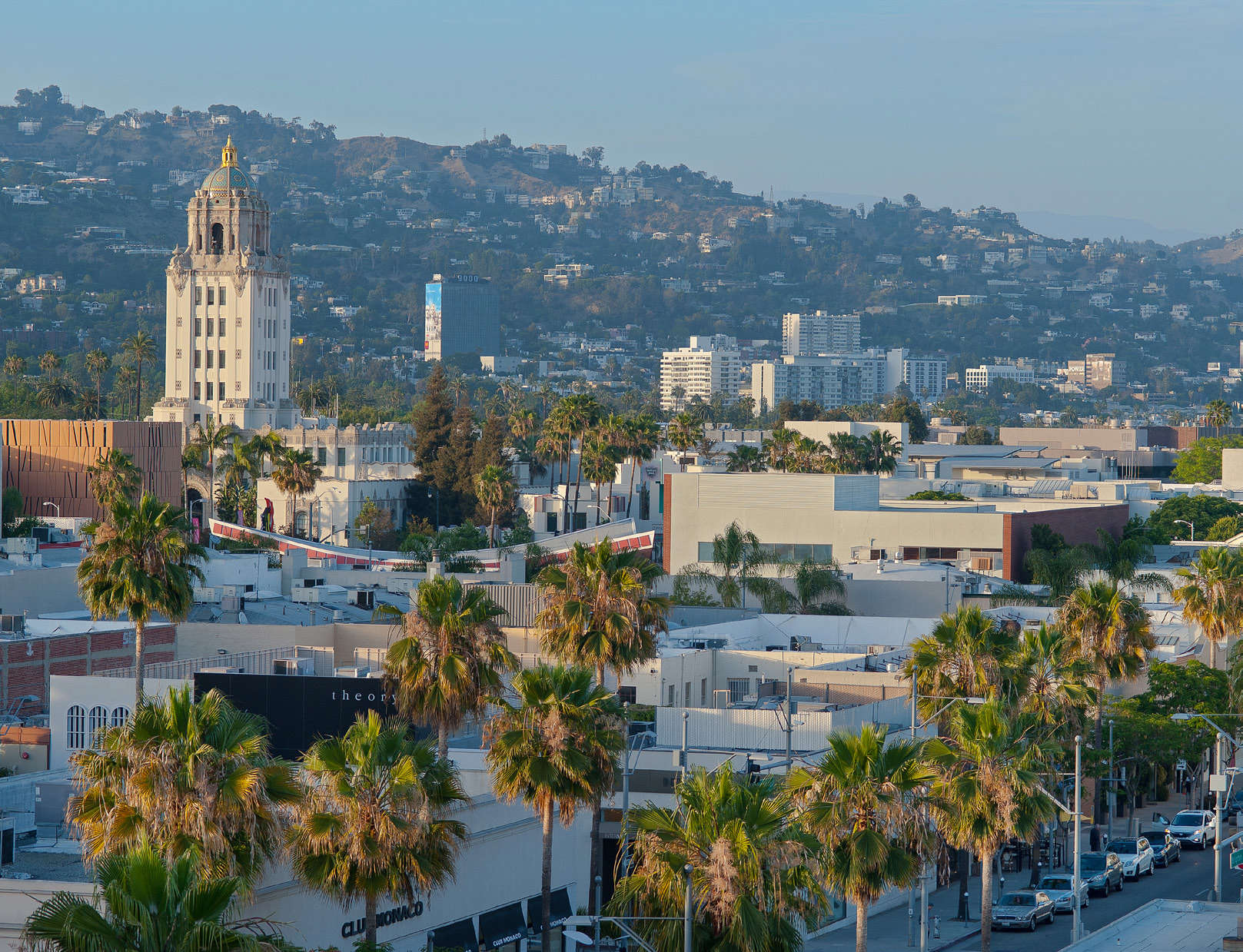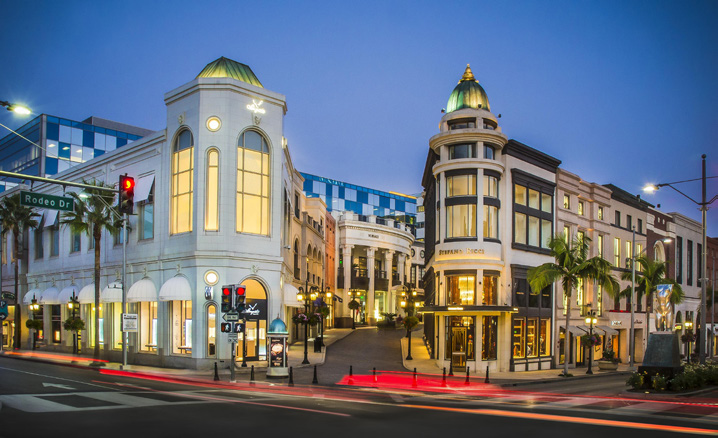 El Segundo Art Walk
More than 40 artists in 35 studio venues throughout downtown El Segundo and the up-and-coming Smoky Hollow neighborhood (between Sepulveda and historic downtown El Segundo) are set to participate in the self-guided third Thursday night El Segundo Art Walk, with upcoming dates on July 20 and Aug. 17 from 5-9 p.m. Expect fine art, live music, great food and artist studio tours at the event, now in its third year. Start at July's event headquarters at 212 Eucalyptus Drive for a map and drink. Look for work by artists including Chance Cooper, Sabrina Armitage, Carrie Dietz Brown, Paul Roustan, Scott McFarlane, Dane Capo and Paula Langstein at venues ranging from Unita to South Bay Customs and many more. ElSegundoArtWalk.com
Shade Summer Series
Both outposts of the Shade Hotel in Manhattan Beach and Redondo Beach are inviting everyone to party at their rooftop pools. Visit the Manhattan Beach site's Skydeck Aug. 13 and Sept. 10, and the new Redondo Beach property's Aquadeck each
Sunday throughout the summer. Both parties last from 1-6 p.m. and include handcrafted cocktails, food and drink specials and DJs. Open to the public (ages 21 and older), with a $20 admission fee. ShadeHotel.com
Beverly Hills Open Later Days (B.O.L.D.)
Planning on venturing out in the evening? Head to Beverly Hills for extended shopping hours and more, beginning Aug. 3. As part of Beverly Hills Open Later Days (B.O.L.D.)—a new initiative led by Mayor Lili Bosse, Beverly Hills Conference & Visitors Bureau and Rodeo Drive Committee—locals and visitors alike can visit select retailers Thursday-Saturday until 8 p.m. and enjoy live entertainment,
style sessions with fashion influencers, in-store tastemaker events, branded food carts and café seating along Rodeo Drive's 200 block. Must-attend happenings include the free Concerts on Canon (in the Beverly Gardens between Montage Beverly Hills and Bouchon Bistro), with entertainers performing Broadway tunes, Brazilian jazz and other music every Thursday through Aug. 31 from 6-8 p.m., as well as aboveSIXTY movie nights featuring classics such as Dirty Dancing and ET and new favorites like La La Land on the SIXTY Beverly Hills Hotel rooftop each Wednesday, starting at 7 p.m., until September. LoveBeverlyHills.com
Concert on the Bluffs
The city of Malibu's second-annual Concert on the Bluffs, in partnership with Malibu Village, takes place Aug. 20 at 5 p.m. at Malibu Bluffs Park. Look for performances by world-class musicians from the Malibu Coast Chamber Orchestra, Los Angeles Philharmonic and Hollywood Bowl Orchestra, along with guest dancers from the New York City Ballet—all held against a backdrop featuring sweeping views of the mountains and coastline. BrownPaperTickets.com