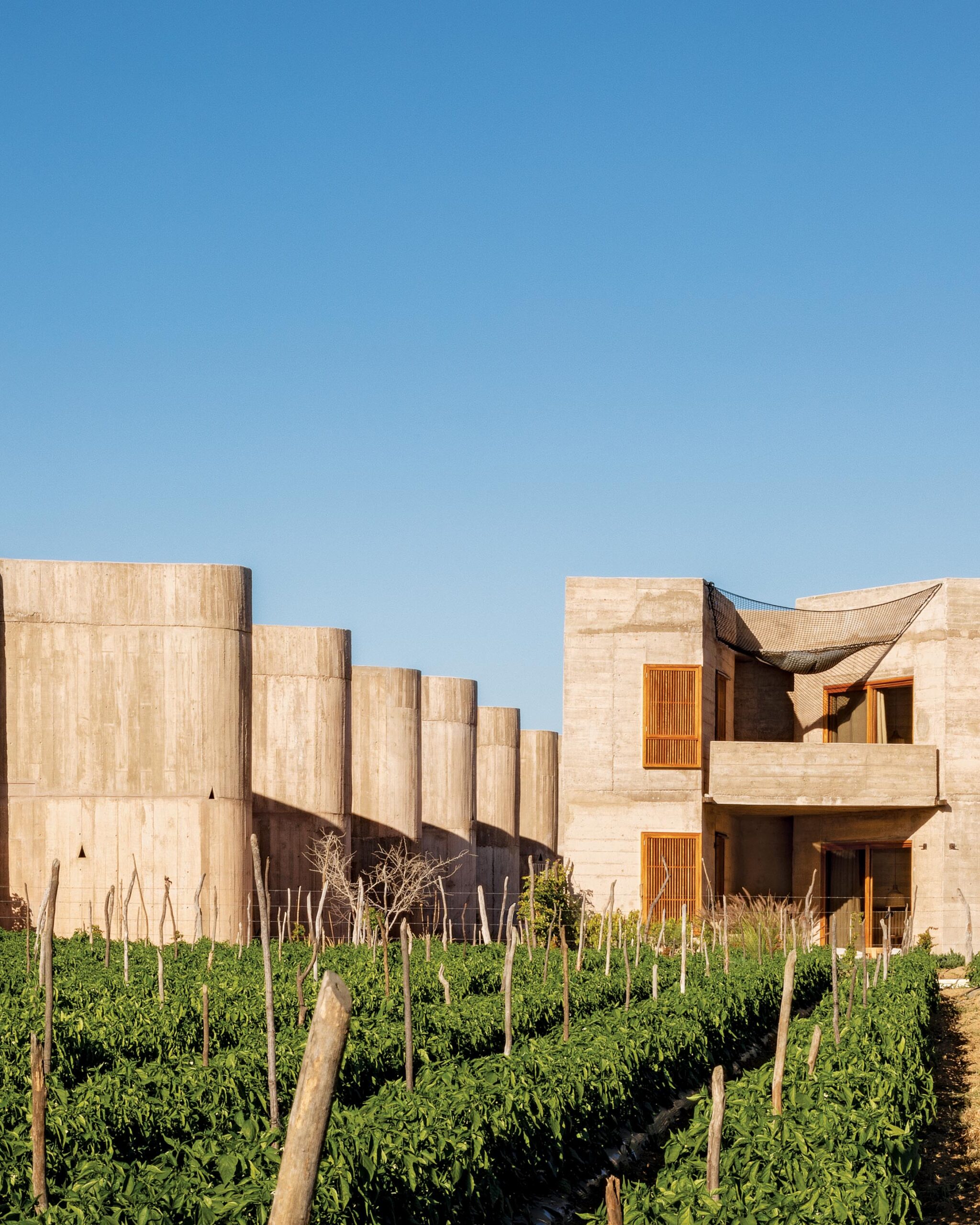 Under the Sun in Baja California Sur, Paradero Todos Santos Shines as an Exquisitely Designed Naturescape
Until the takeover of Tulum sent non-trendy travelers packing, the cobblestoned, romantically eclectic town of Todos Santos maintained a relatively low profile. Historically, this favorite haven of artists and spiritual seekers that is celebrated for its legendary surf break (one, if not the best, in Baja California Sur), the town has mostly avoided the worst trappings of rampant commercialization that has swallowed many of Mexico's authentic beach towns.
It couldn't fly under the radar forever, but so far, despite growing local development and an appearance on Netflix's Taco Chronicles, Todo Santos has not lost its long-lamented-for tone, thanks in large part to thoughtful hospitality brands seeking not to eradicate its identity, but to embody it. Enter Paradero Todos Santos, the striking contemporary hotel that captures the local lifestyle, culture, and landscape of its namesake town.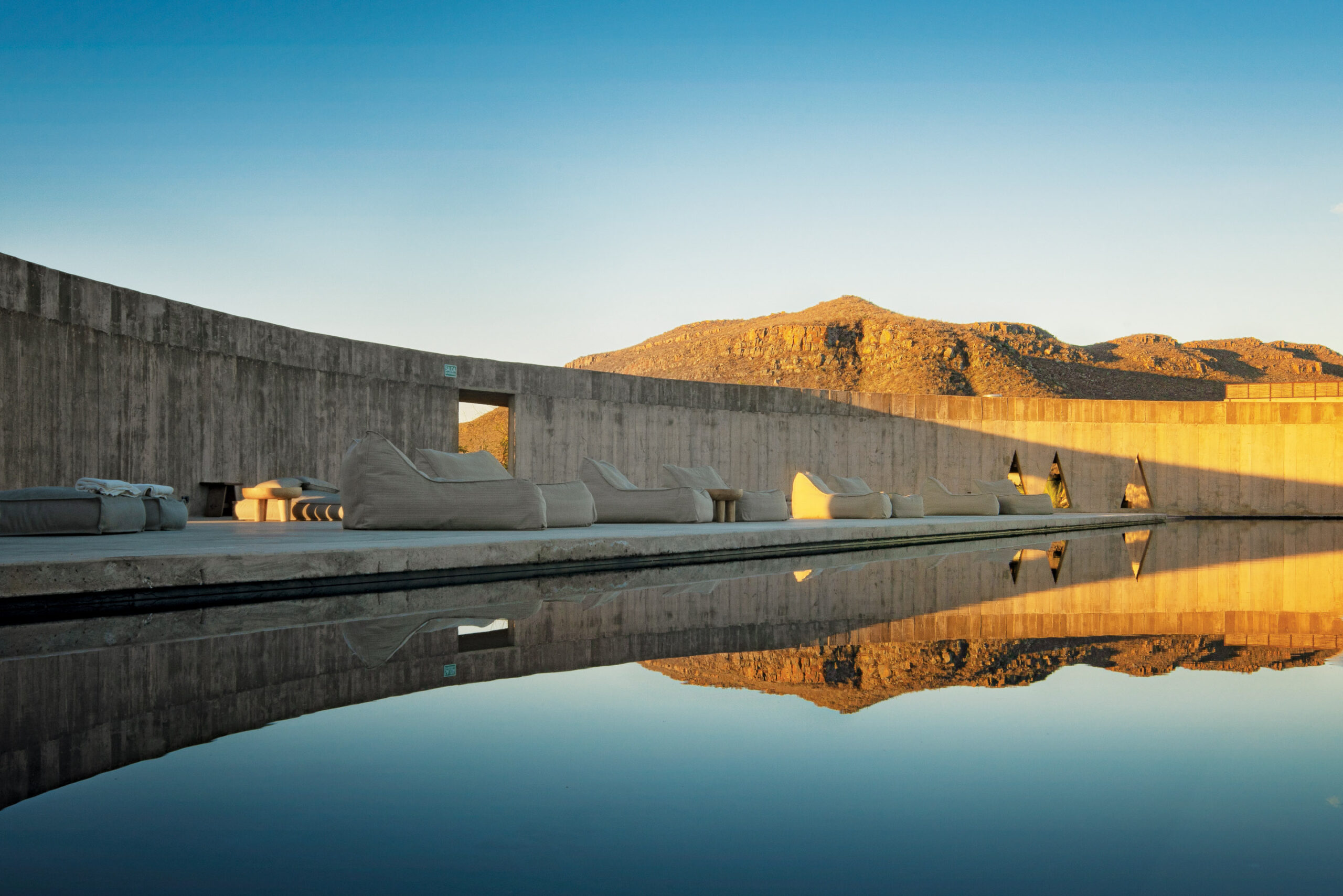 Nature thrives at the lush-with-life property, lending it a local authenticity that grounds its more cosmopolitan air (one is simply blind not to see a setting for a high-class fashion shoot everywhere they look). With a sensibility more desert dream than beach-chic—the typical aesthetic for a coastal hotel—Paradero Todos Santos goes beyond endless palm fronds and private, star-netted rooftops; it is a sensory-infused experience by design.
What design! Featuring concrete volumes that smack of Luis Kahn, triangular geometries referencing a sacred symbol of Mayan culture, and curvaceous, sky-embracing staircases, the hotel's architecture was helmed by Yektajo Valdez Architects and accommodates 41 suites.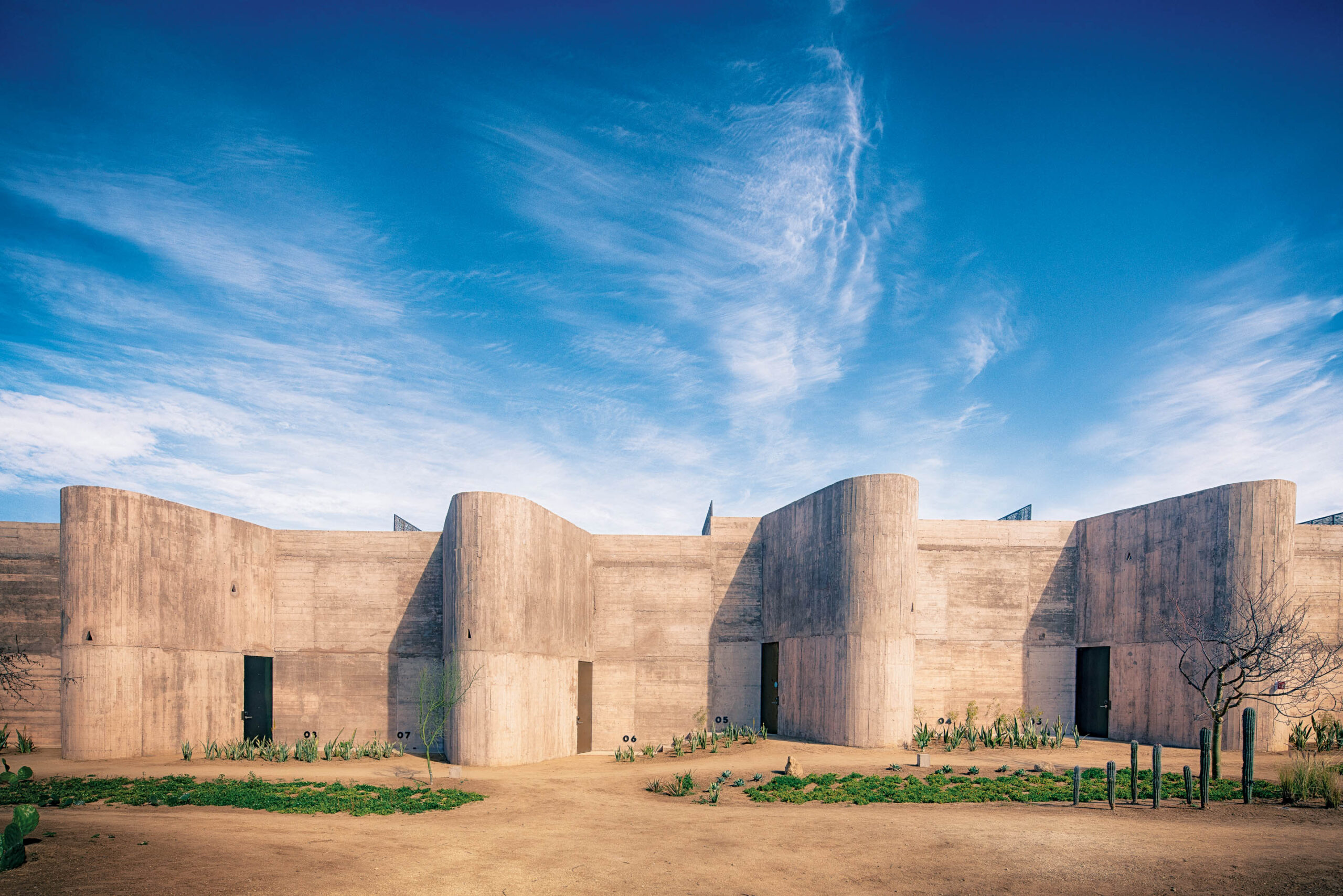 Ground-floor guests enjoy the long-afternoon pleasure of private gardens, hammocks, and outdoor soaking tubs, while those ensconced on the upper floor are spoiled with panoramic views of Paradero's stunning natural surroundings, and a plush front-row seat to majestic night skies. For three floors of a more luxurious flavor—and 360-degree views for absolute days—the corner Master Casita comes with its own kitchenette, dining area, and plunge pool.
Every space in the hotel, in suite or out (and, with clean-lined interiors marked by cool stone and neutral hues by B. Huber, one is not always entirely sure), leans in an aesthetically essentialist direction. Nature is the showpiece here and the architecture and interiors certainly got the memo. Immersion, not intrusion, is the point.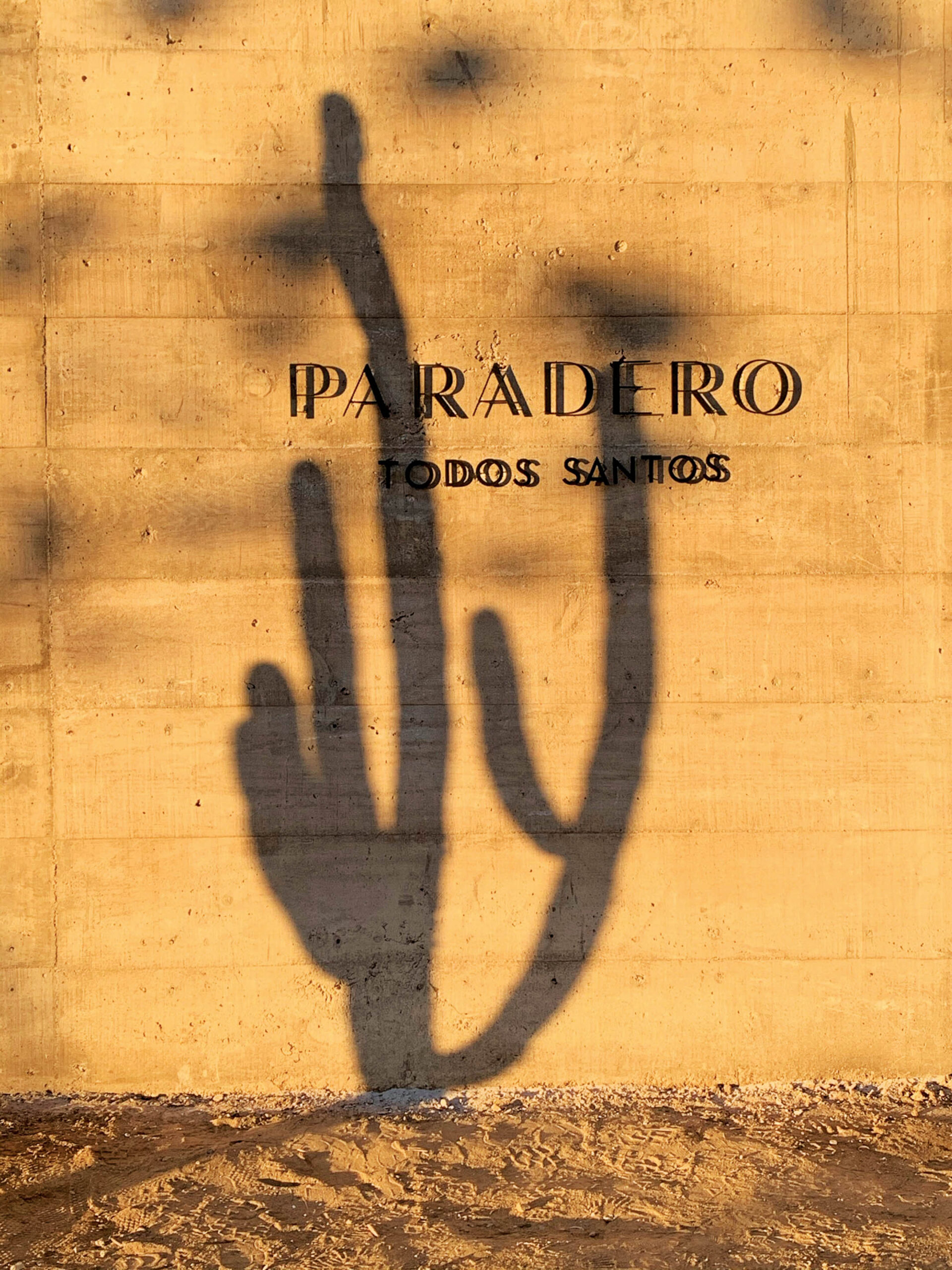 What emerges is a look that, while unambiguously contemporary, refuses to pander to the winds of a particular moment—except, perhaps, for its undulating edifice, which appears as if shaped by the wind itself. A bracing one at that.
Appointed with fine handicrafts and textiles, the under-ornamented hotel could function as an open-air artist gallery in another life. Or as the world's most sophisticated summer camp, where guests meet at the moon-shaped pool whose curvaceousness softens starkly modern walls, and again at the lounge-like Living Room, a tiered space with communal tables, hammocks, and fluttering curtained walls.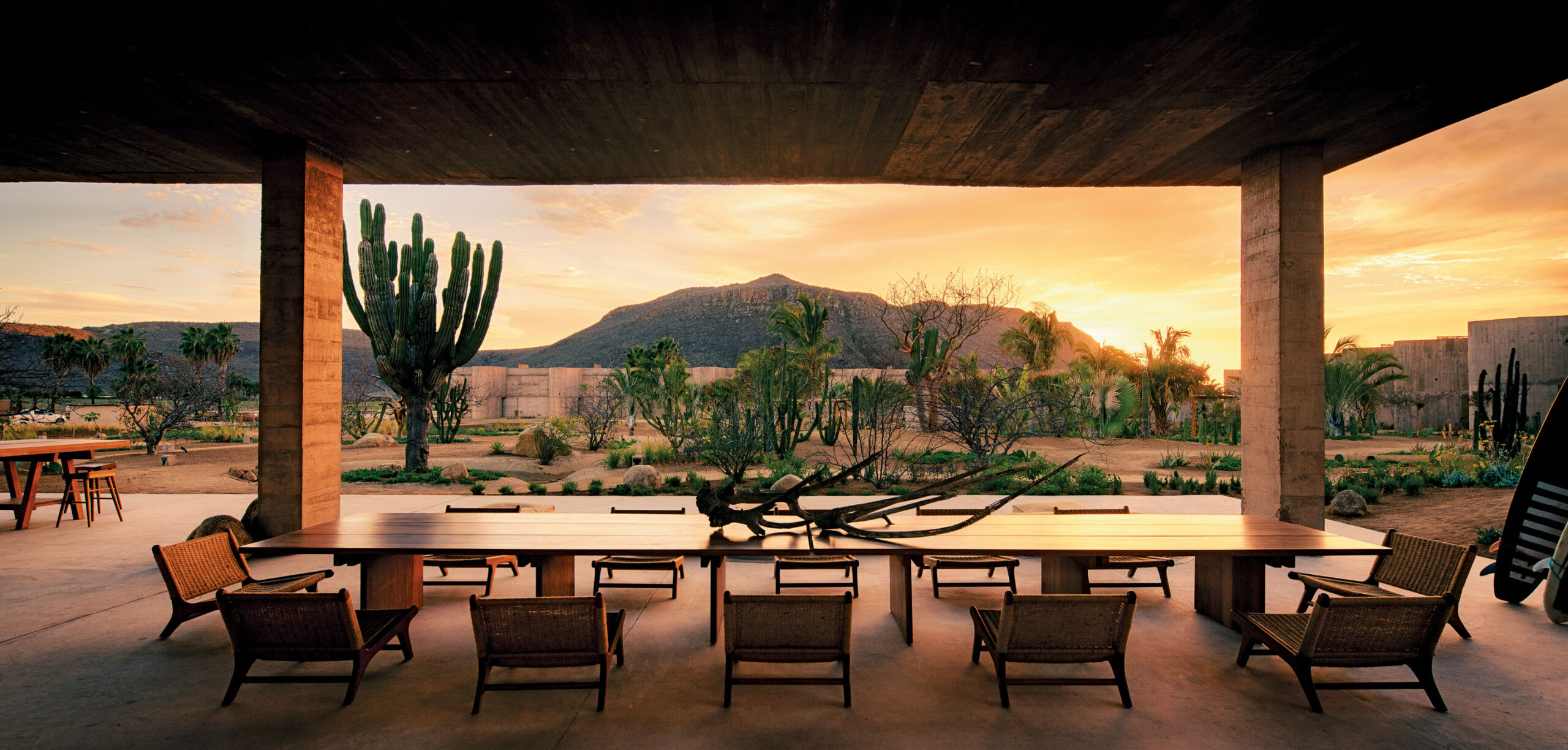 Public or private, spaces are more than beautiful, they are intentional, putting visitors closer to what they yearn for but can't explain—the heavens, the earth, the way the sun calms the body and slows the mind.
In keeping with the spiritual inclinations of Todos Santos writ large, Paradero parades not so much as a hotel but as a transformational wellness experience. One it supports with an array of "soft experiences" to reinvigorate mind, body, and spirit.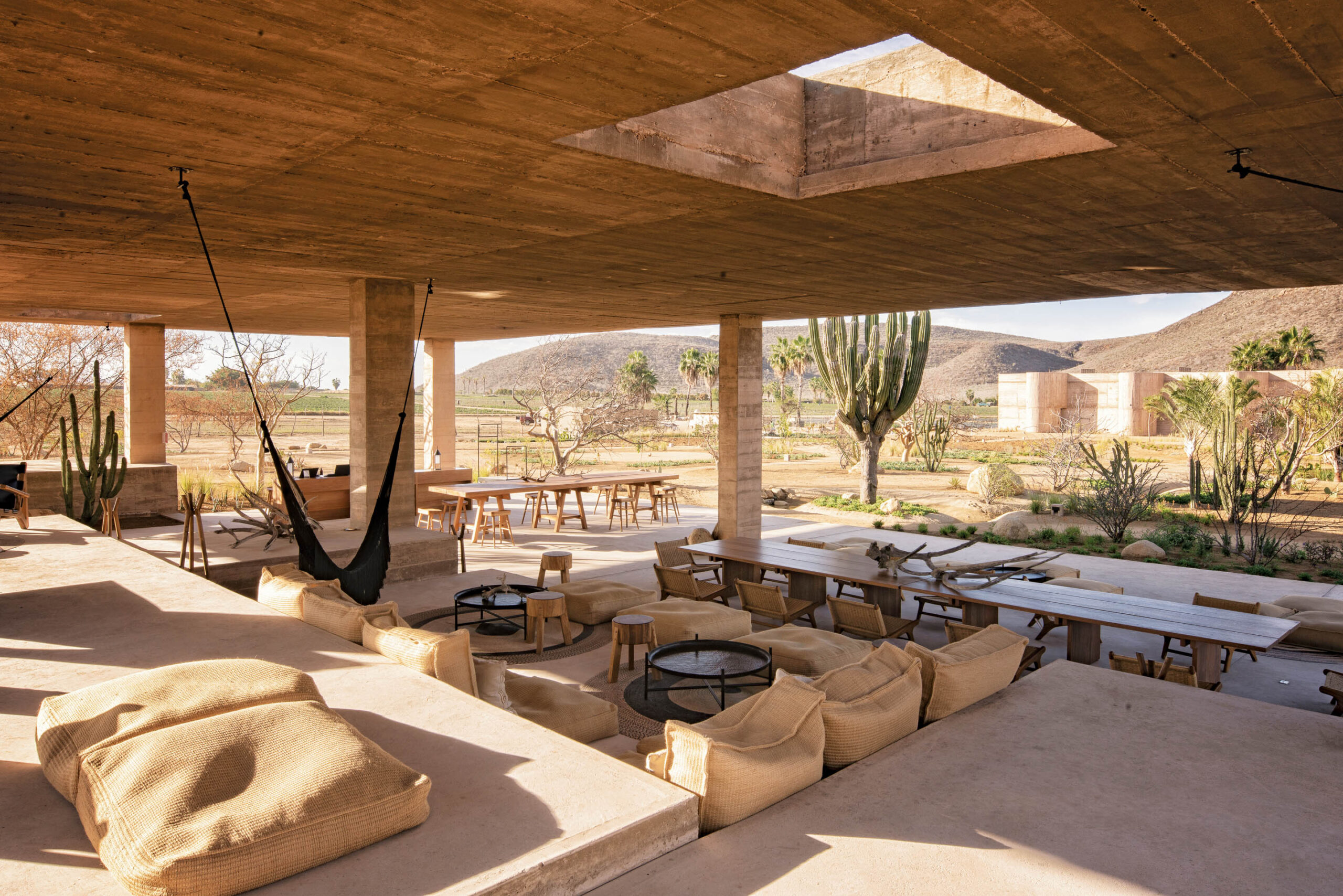 From movement classes amid Pacific-salted air, to desert hikes, and surfing, everything—including and especially Ojo de Aqua, a spa-inspired by the area's secret watering holes and home to ancient rituals, ancestral therapies, and treatments highlighting natural herbs and Mexican ingredients—has a healing vibe.
Most deliciously this means Paradero's food and beverage program. The hotel's garden sends freshly farmed produce to the kitchen (and its herbs to the spa) where it is then spun into clean, spectacularly plated food with a decisive local flavor. Heirloom corn tortillas are made fresh daily in a clay oven and seafood is from the Sea of Cortez.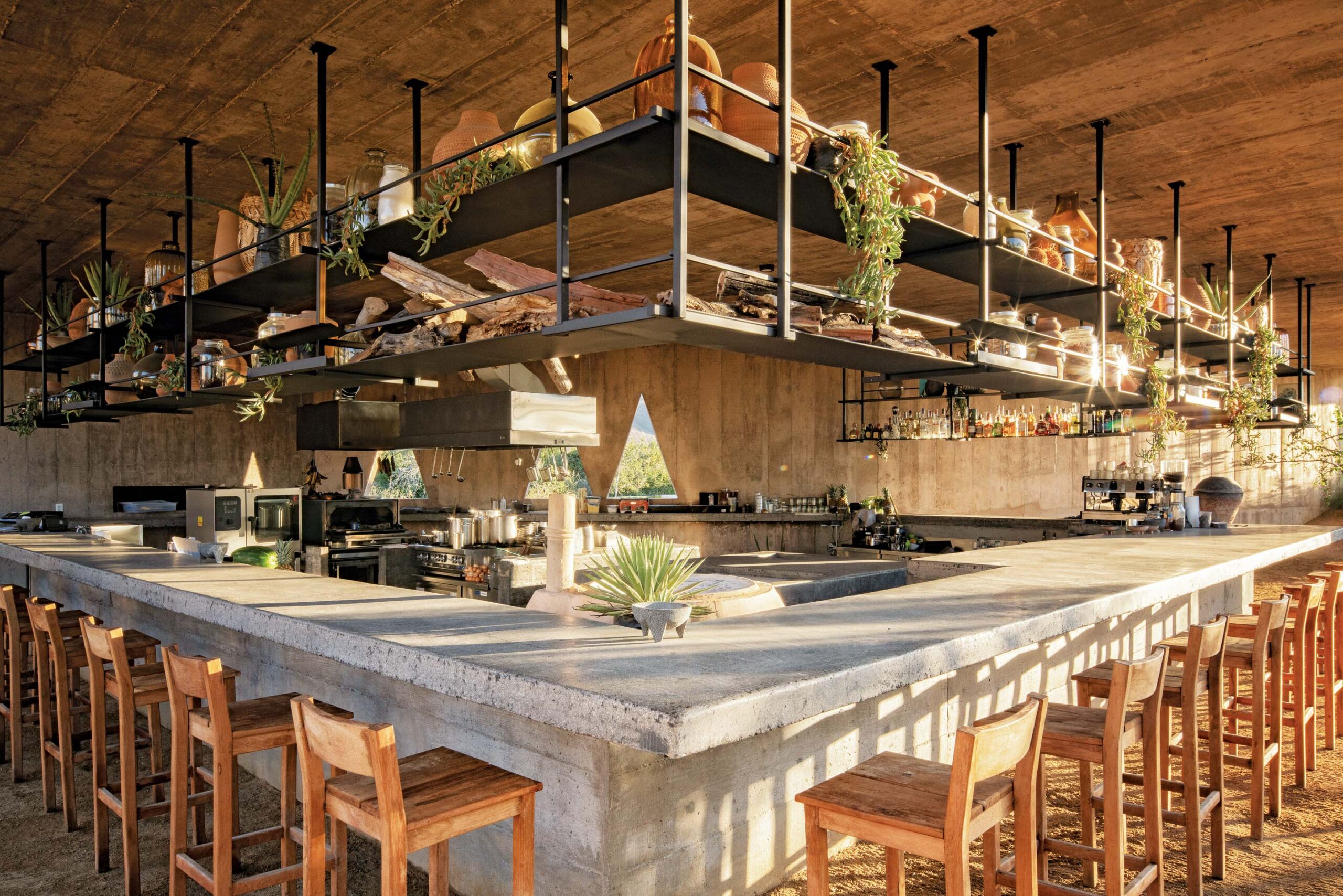 Lest one doubt Paradero's commitment to culinary superiority, its co-founder, Josh Kremer, was the youngest student to have been accepted to Le Cordon Bleu at age 16, and he has his astute hands in every pot of Paradero's culinary experience. This is a kitchen whose lack of storage—nada—ensures only seasonal, fresh fare is served.
Designed as an escape, Paradero Todo Santos is in fact best understood as a slow, re-centering return—to nature, to nurture, to oneself. While the world wonders if the time has finally come for Todo Santos, Paradero is redesigning how time should be spent.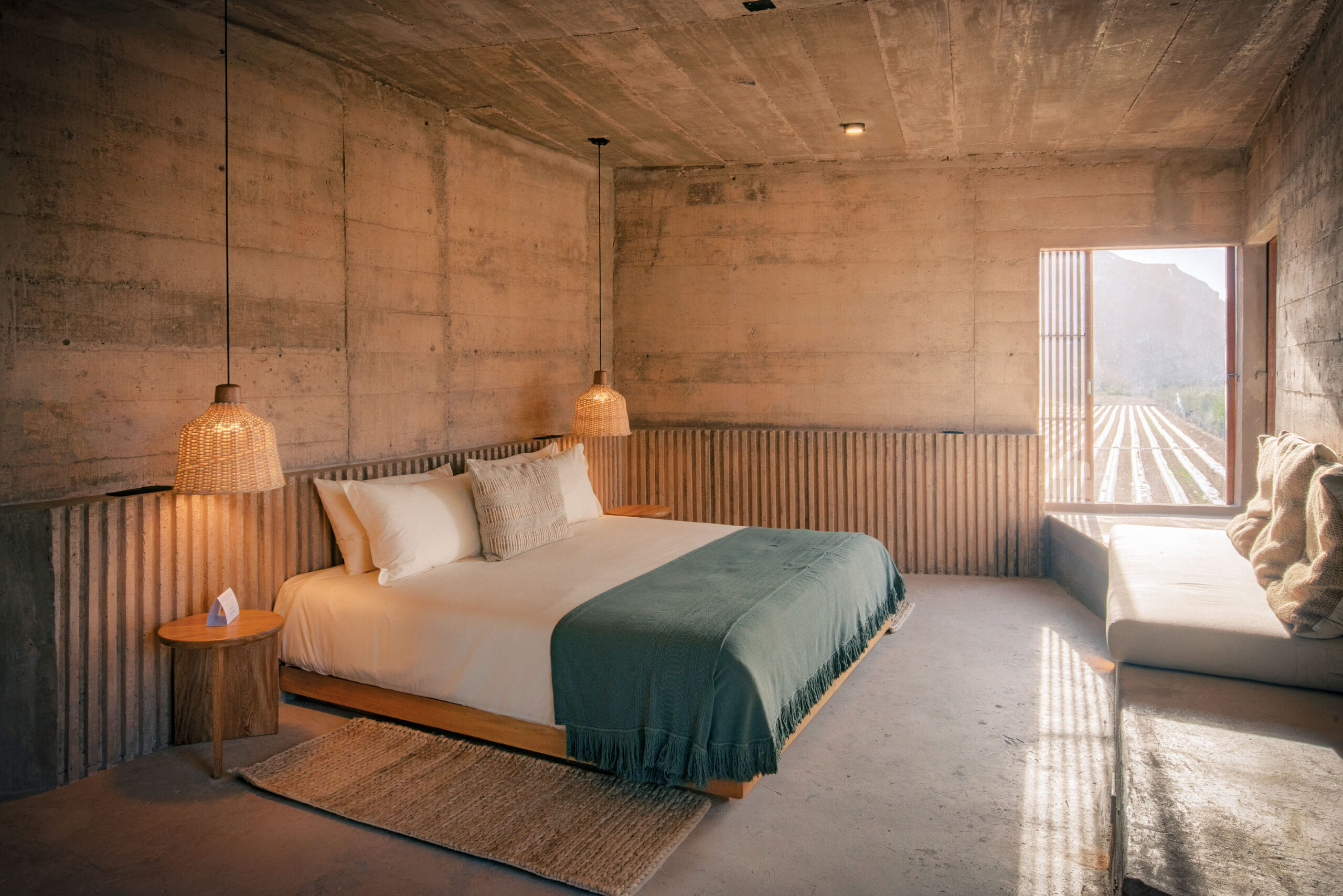 Paradero Todos Santos | paraderohotels.com
Photo: Rafael Gamo, Yoshikoitani Photography, and Paradero Todos Santos