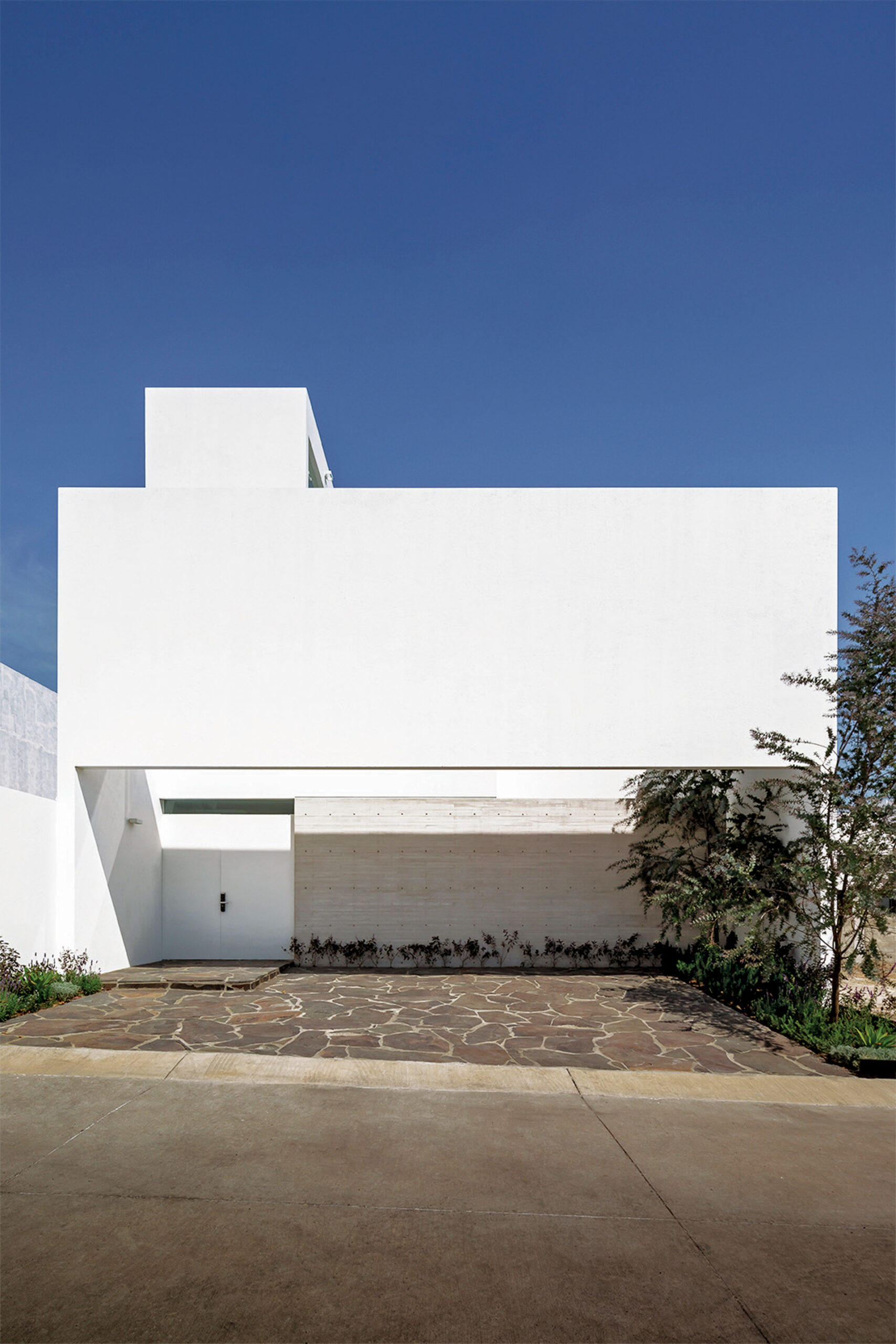 A Minimalist, Light-capturing Mexican House Expresses the Natural Inclinations of Cotaparedes Arquitectos' Abraham Cota Paredes
Designed as a refuge in metro Guadalajara, Jalisco, Mexico, Natura House is, as its name implies (and despite its urban environment), at one with nature. Recently completed and vibrantly a white facade, the residence is the culmination of a 12-year crusade by Cotaparedes Arquitectos to design single-family homes with a heightened sense of security in Mexico.
It's also the physical manifestation of a tenet to which Cotaparedes Arquitectos is tied: "We believe that privacy is not a luxury but a necessity of human beings," says architect Abraham Cota Paredes. In his mind, the project speaks to the broader evolution by humanity to "discover who we are and what our place in the world is."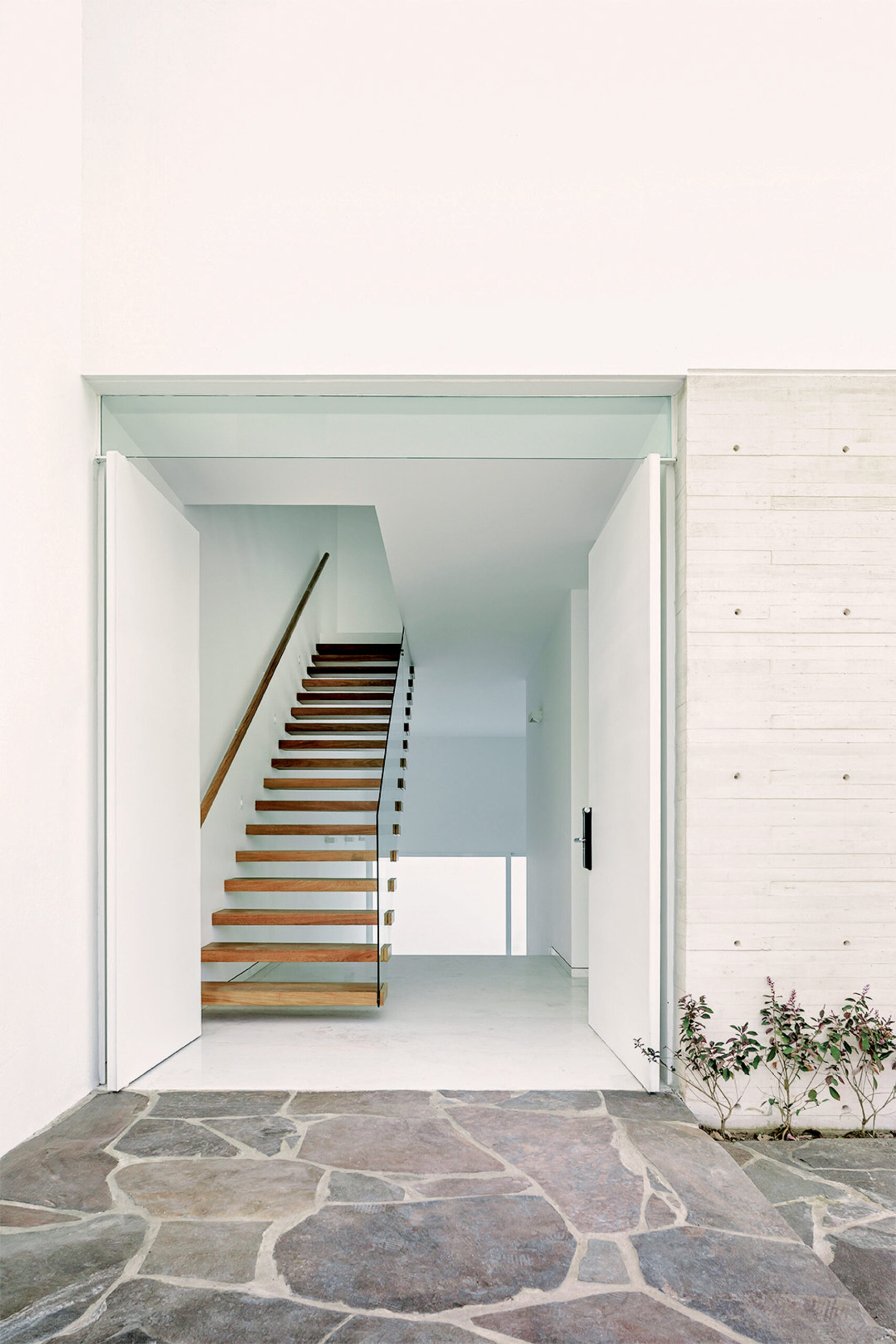 And, crucially, what that place should be.
"People need a place where they can be away from others to think clearly," and "develop that individuality that separates us from other living beings."
This is introspective architecture, and Natura House is a remarkable result. A disciplined, intentional building and a spectacle from the street. Not for its flash. But for its absence, and for its architect's understanding of how to create an architecture that articulates the transformational power of a void.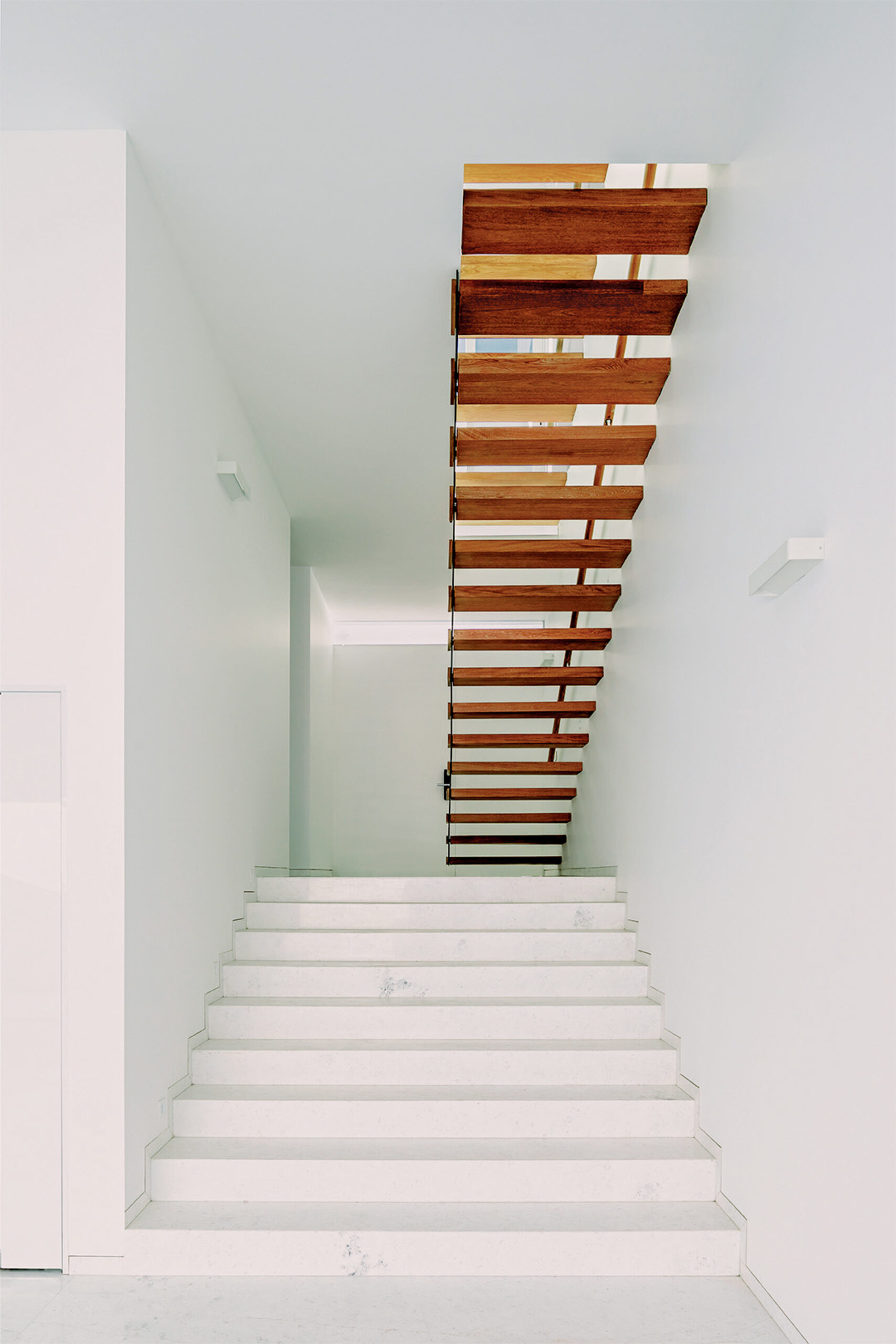 "We understand white architecture as a canvas where the inhabitants will paint the spaces with their colors, their furniture, paintings and personal objects," Abraham Cota Paredes says.
"In this architecture, the natural elements become focal points since what predominates is emptiness. It feels poetic to look at the trees in that courtyard as if they were your only companion in the solitude of the cave." A cenote or "White Cave," as the practice imagined in this project is, "carved by light and time to be kind to the inhabitant."
A fundamental difference between a good house and an actual home. While an embrace of nature, the house is also stubbornly self-contained.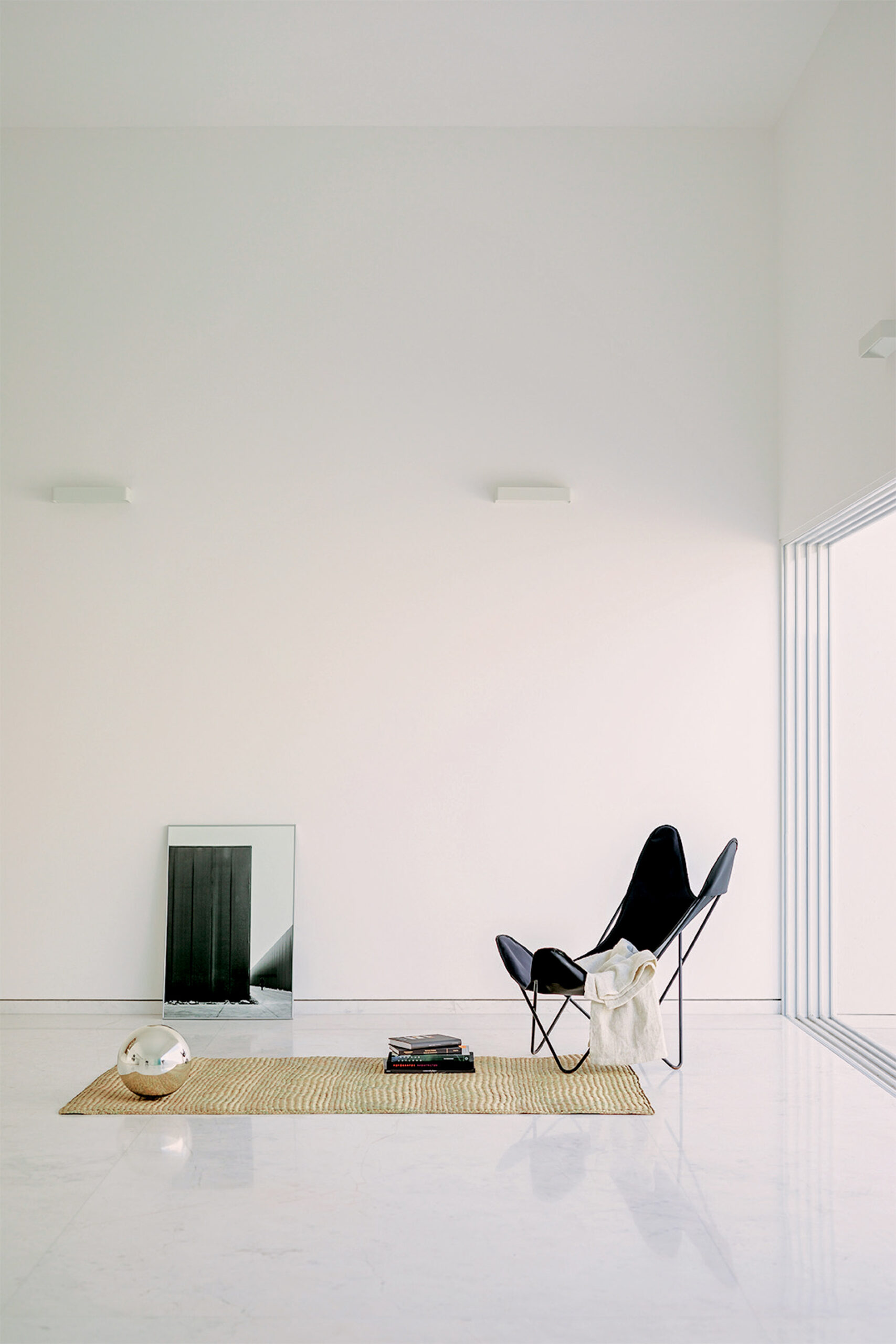 Achieving that meant employing "what we call the screen wall," Abraham Cota Paredes explains, "a wall that divides two voids and plays with the sou fujimoto concept of nested or layered architecture."
The use of uniform white, meanwhile, helps extend the interior space outward, melding separate spheres into one. That it does, this project is less a building than it is a mood.
"Our architecture always seeks to be atmospheric," says Abraham Cota Paredes.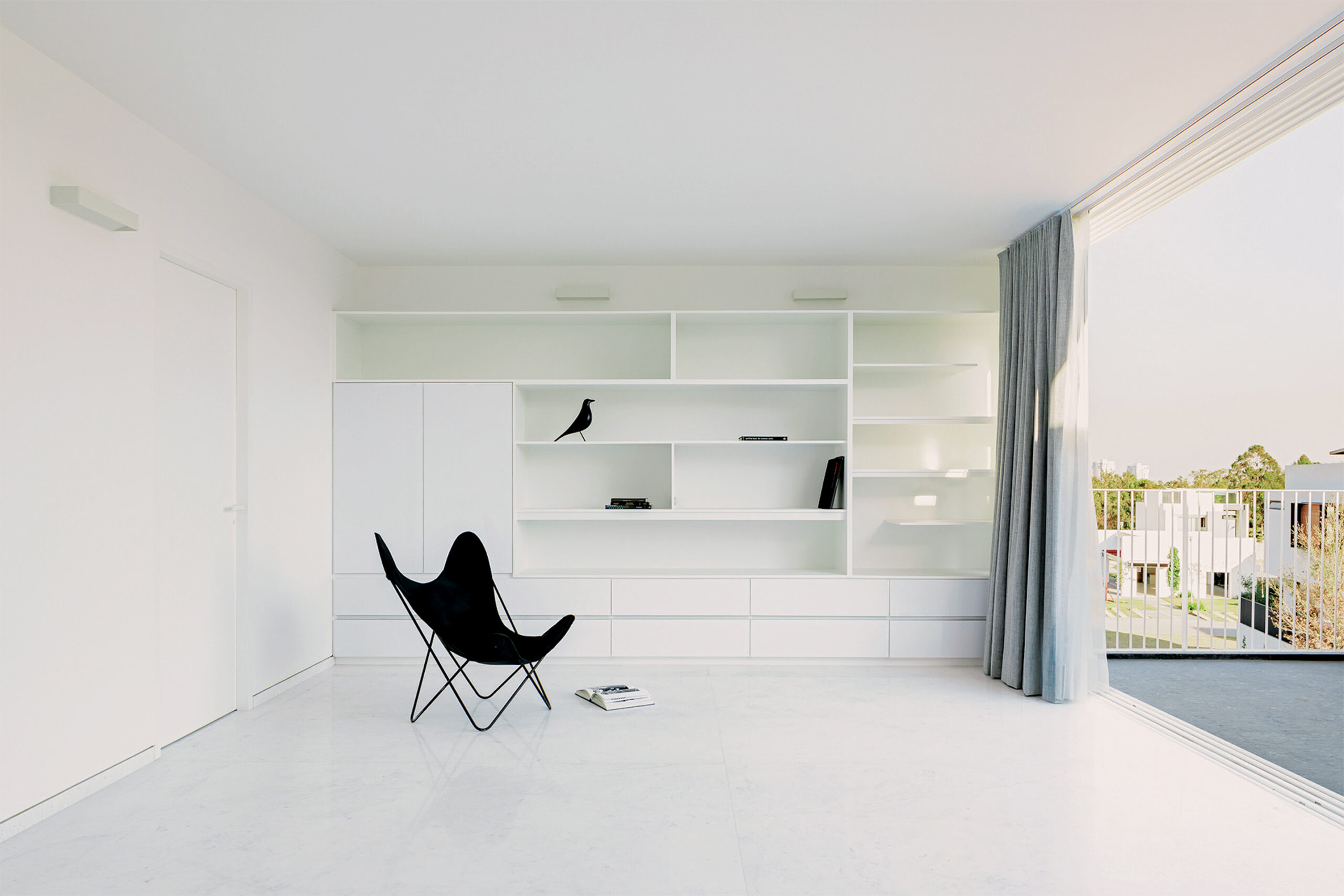 The olive tree at the heart of the house is a particularly spiritual overture that connects the space to nature. Not content with just blurring the lines between indoors and out, the space is intently interested in starting a conversation between domains. These walls do talk, too—only quietly, with soft insinuation rather than boisterous overstatement. Calm is really a coin of the realm in this house—the flow-state of spaces.
The project's spartan interior is an instigator of its fluidity. And while the less-is-more aesthetic is often wonderfully lassiez faire, a minimalist house is not inherently at ease. It requires a deliberately choreographed floor plan sympathetic to the "small but significant" details that support liveability. For example, maximizing the extent of a space's social areas.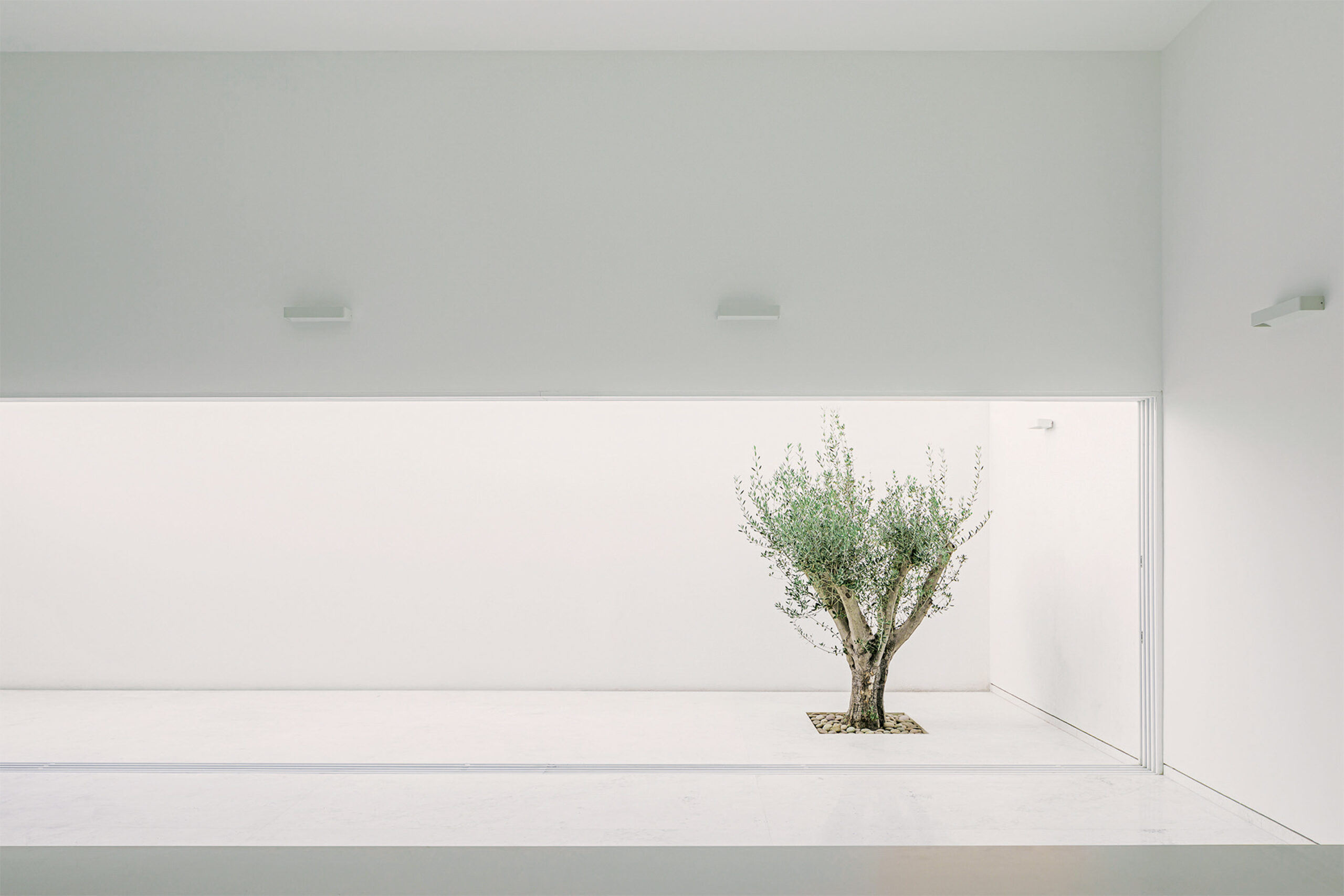 "In this type of project where the possibilities are limited, we respond to the needs of the clients," Abraham Cota Paredes explains. 
Light and the use of white are dominant elements throughout. Light permeates the space, giving it shape, while the "purity of white" is an inheritance from the likes of Le Corbusier and Alvaro Siza that stimulates freshness and serenity while serving the more practical purpose of protecting the house against the heat. It looks spotless besides. Light is particularly radiant in this project, illuminating the whole of the interior and its space-defining finishes, such as the white marble floor that covers the patio, leaving its thousand-year-old olive tree to thrive.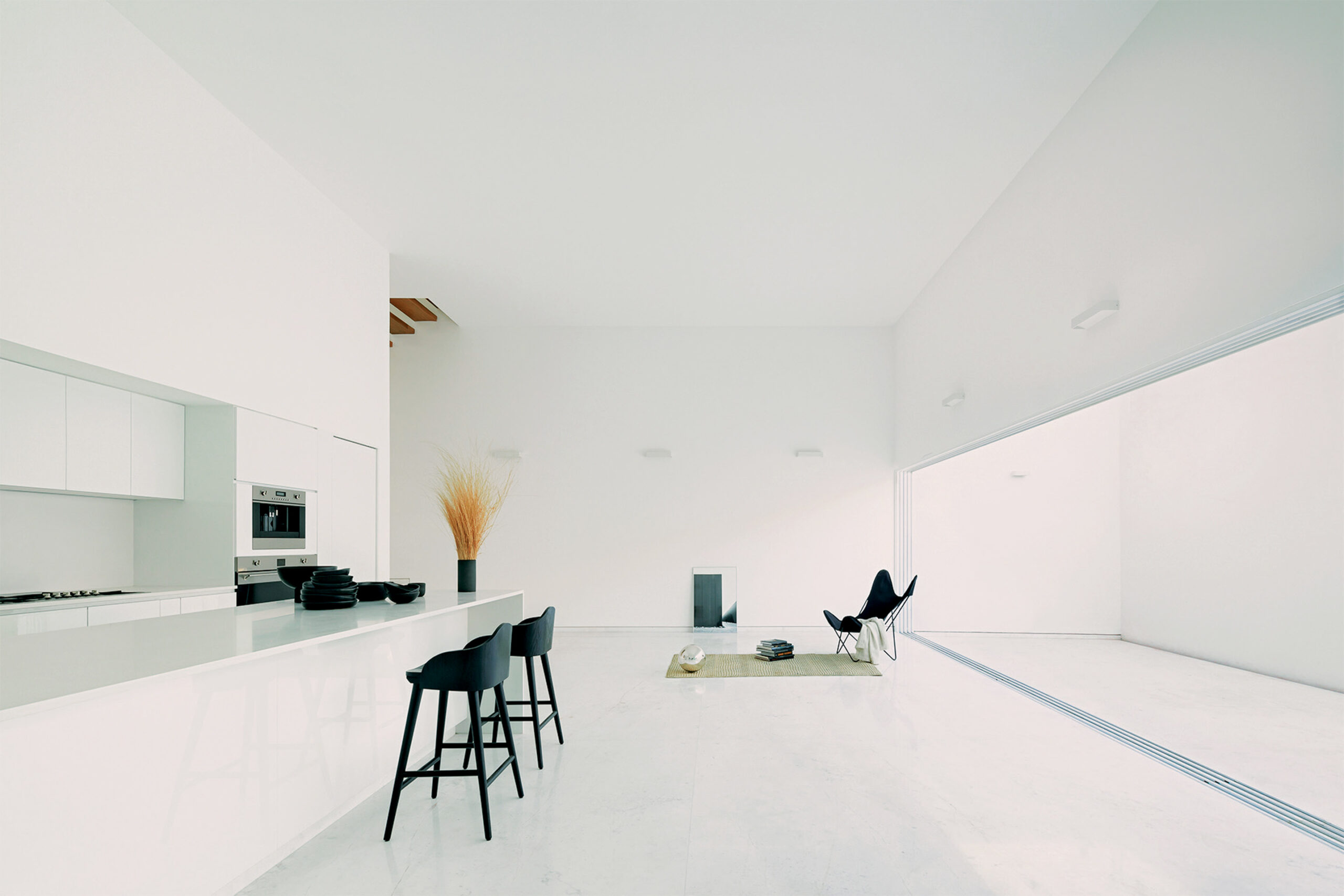 "The combination of three materials—white concrete, a cement flat with white paint, and a stone pavement—give the façade an austere but elegant character."
Finally, it's light that also silos the house in a kind of solitude, even amongst its neighbors. With sun and light on its side and expressions of nature inside and out, Natura House is both a testament and tribute to the beauty of simplicity. It doesn't take much; in fact, very little, as this project proves. It does, however, demand an architect with a strong, unambiguous point of view.
"We like to think that in our architecture you can decide to isolate yourself or open yourself to the outside in a conscious way," says Abraham Cota Paredes.
Natura House allows for both.
Abraham Cota Paredes | Cotaparedes Arquitectos | cotaparedes.com
Photos: César Béjar