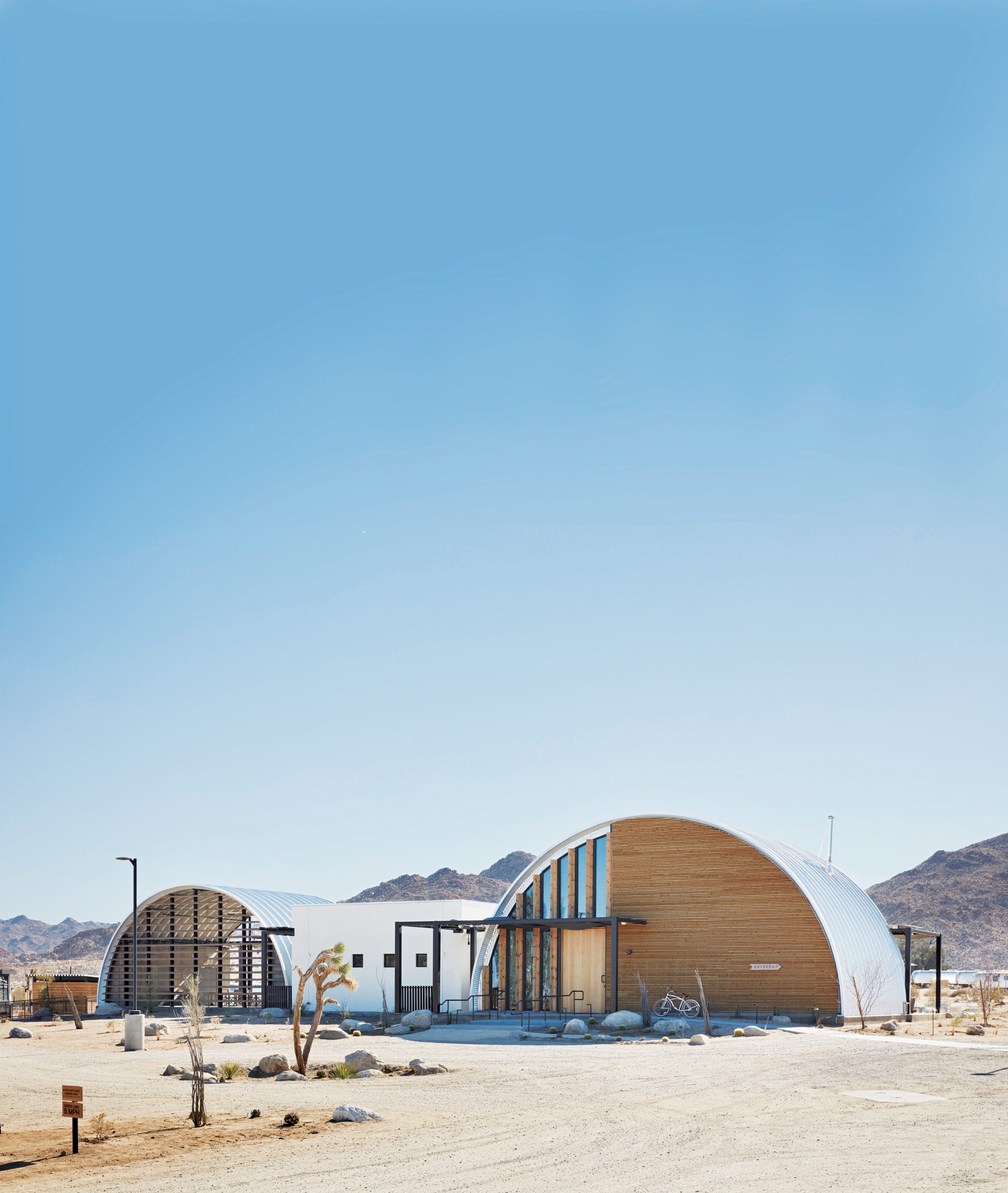 Providing Unique Accommodations Surrounded by an Exceptional Landscape, Autocamp Joshua Tree Connects Its Guests to Design and Nature
"I have always loved the desert," wrote Antoine de Saint-Exupéry in "The Little Prince." "One sits down on a desert sand dune, sees nothing, hears nothing. Yet through the silence, something throbs, and gleams."
Just a short drive from Palm Springs, Joshua Tree National Park provides this experience. And a new hospitality project is the perfect place from which to enjoy it. Softly opened a few weeks ago, AutoCamp Joshua Tree is the fourth location of the outdoor lodging brand after Yosemite, Russian River, and Cape Cod. It will be followed soon by the Catskills and Zion. At the heart of the concept is the desire to be in nature without sacrificing comfort.
"It is a magical destination and it allows our guests an incredibly strong connection to Joshua Tree's spirit," says AutoCamp founder Neil Dipaola.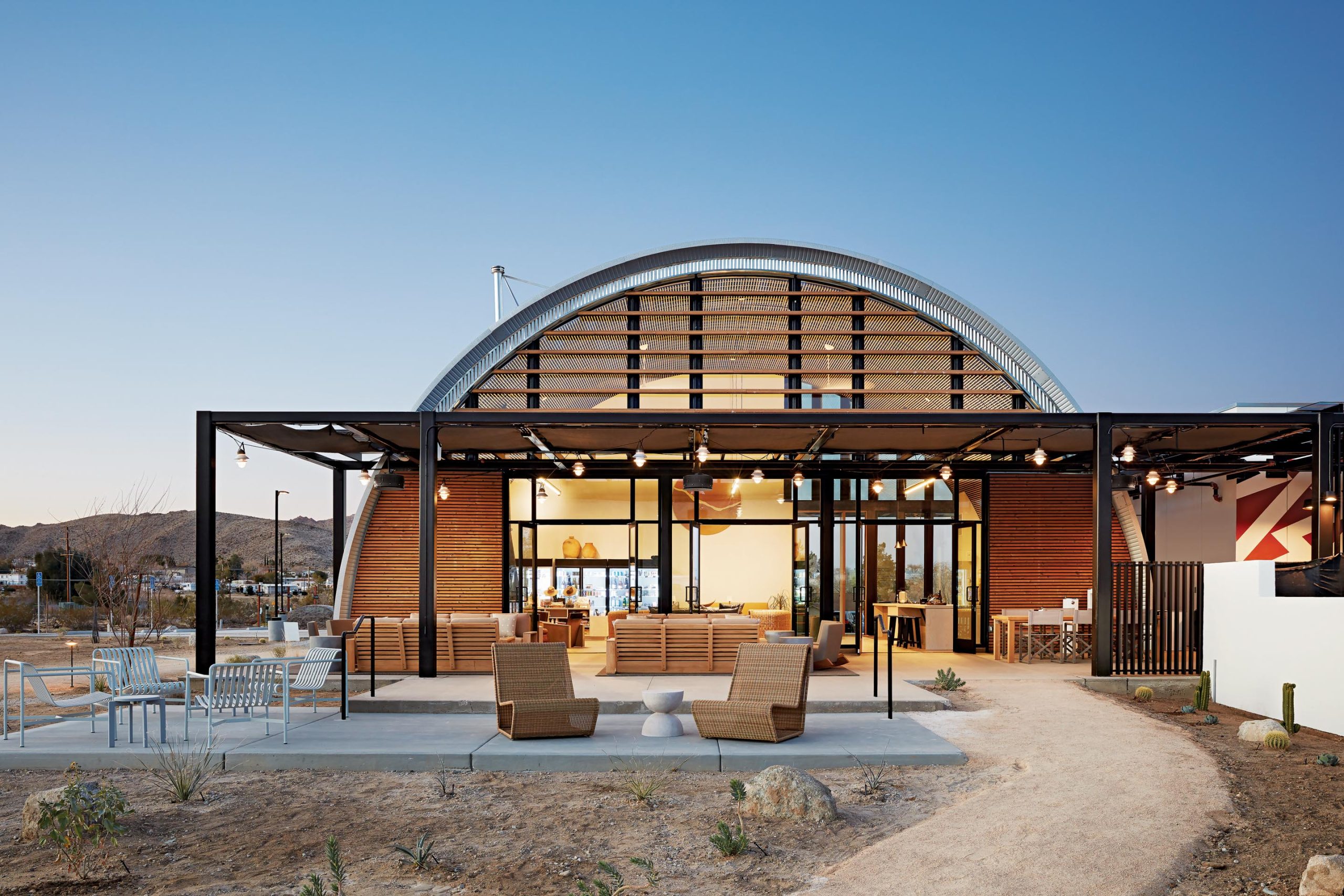 Minimizing the impact on the environment as much as possible was key throughout the project. It implied preserving the Joshua trees growing on the property, selecting low-water use and native plants, and installing dark-sky compliant lighting—to preserve nighttime stargazing—as well as an on-site water treatment system.
Inspired by traditional Quonset huts, the Clubhouse—which has a shaded patio and is adjacent to the plunge pool—was designed by HKS Architects with the objective of making the most of the serene and panoramic views.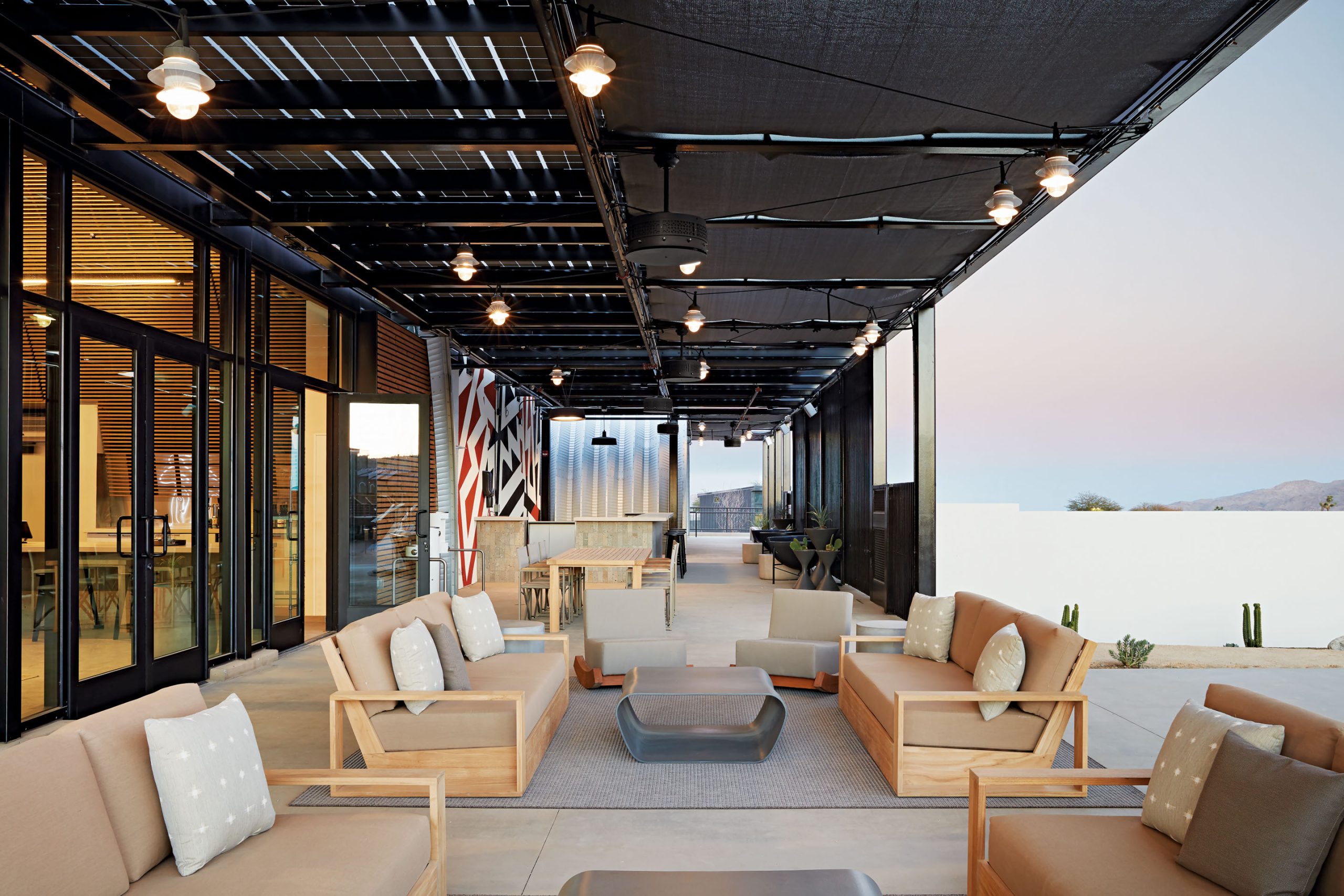 "Joshua Tree is a rare destination full of expression and personality and, as hospitality designers, it's our goal to capture that spirit through design," says Mark O'Dell, AIA, principal and architect at HKS Architects.
"The architecture nods to the eclectic nature of the locale, supplemented with a midcentury modern elegance. The intentional use of raw and native materials brings texture and rustication, giving a sense of nostalgia for an authentic guest experience."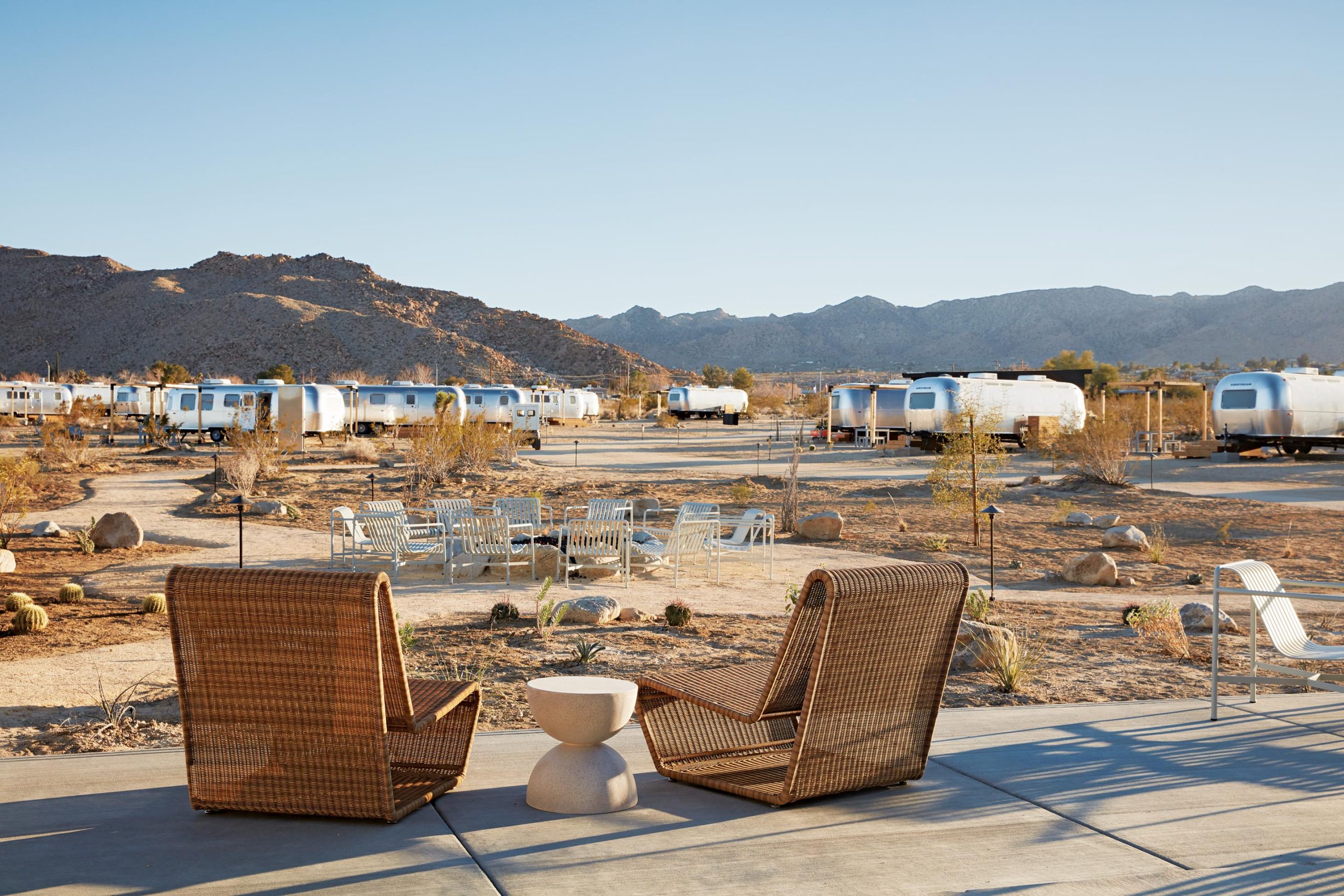 For the interiors that feature the golden hues and rough textures of the desert landscapes, Narrative Design Studio chose pieces from local artists and makers—such as a wall sculpture crafted by local artist Ana DiGiallonardo, an outdoor mural by Jaque Fragua and an Avo-designed tapestry hung in the lounge—as an ode to the area's cultural history. Organic sculptural elements combine with midcentury architecture in a perfect balance.
"We chose a warm neutral palette and a variety of textures that echo the earthy hues of the desert landscape," says Shannon Niehenke of Narrative Design Studio.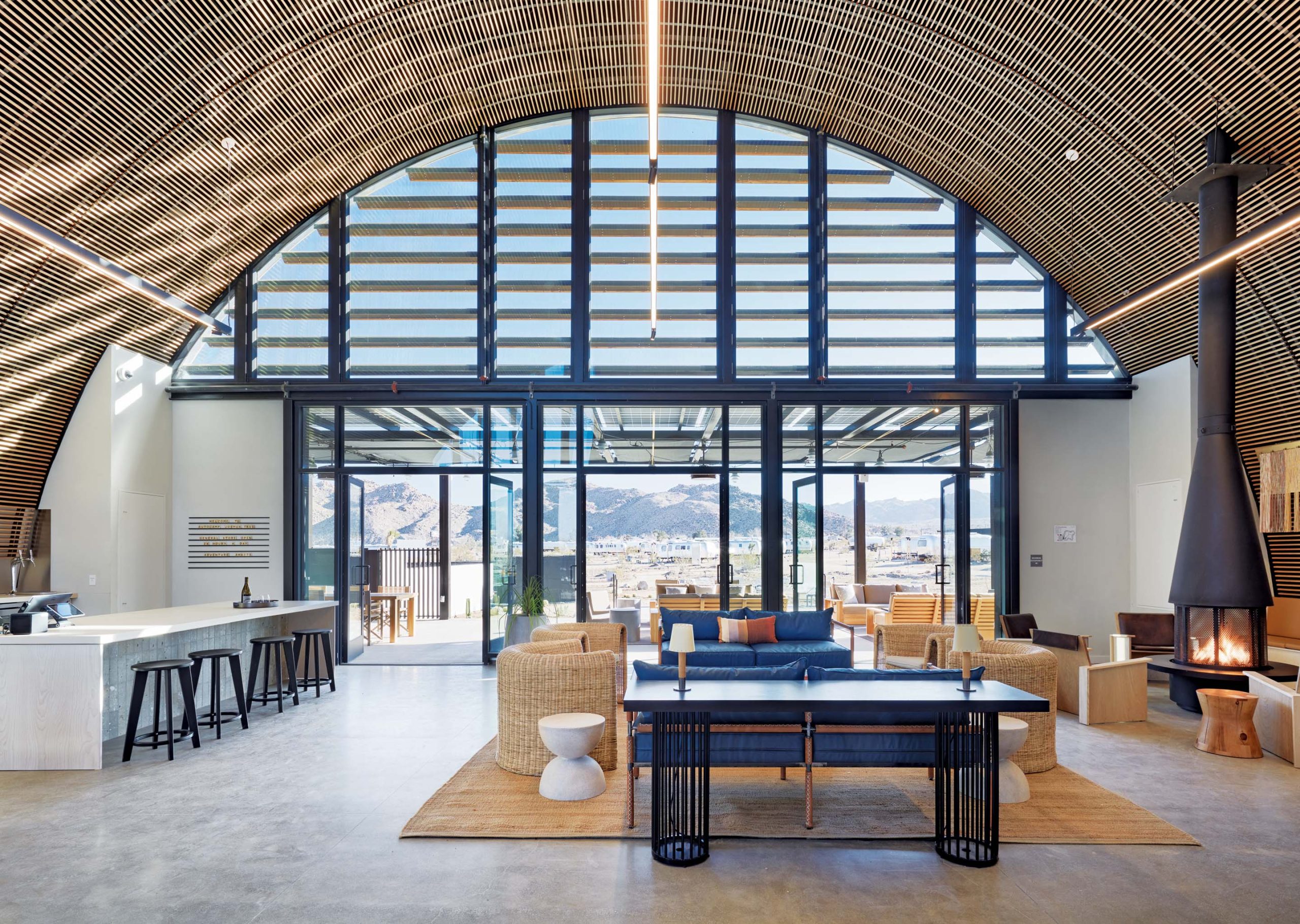 "The intent was to provide guests with a tranquil, relaxing setting where they will be inspired to explore the unusual beauty of the terrain that awaits them outside the doors."
Here, the connection between inside and outdoors is permanent, inviting guests to disconnect from urban life.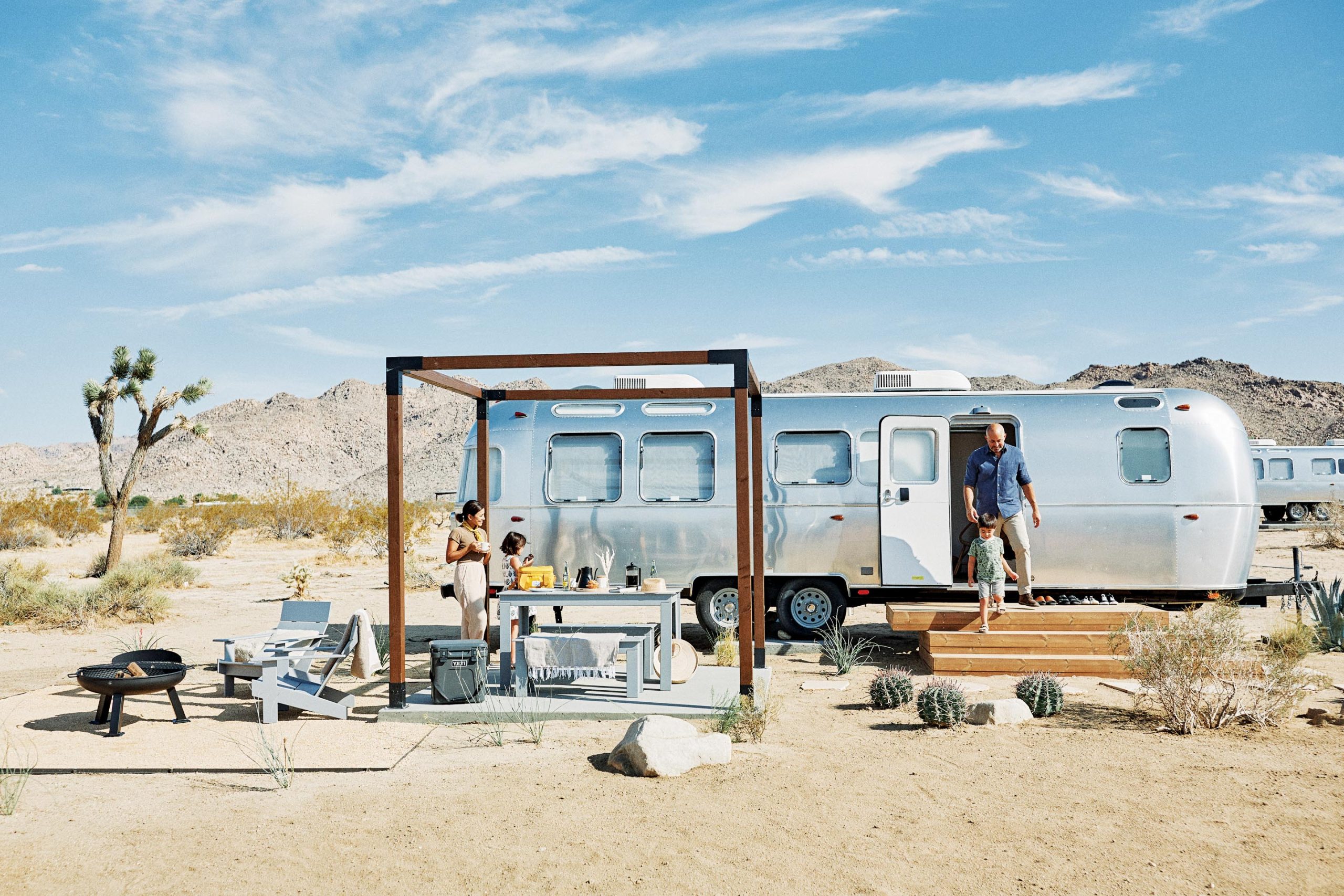 AutoCamp Joshua Tree | autocamp.com/joshua-tree/
Images: Josh Franer, Mariko Reed, Matt Kisiday