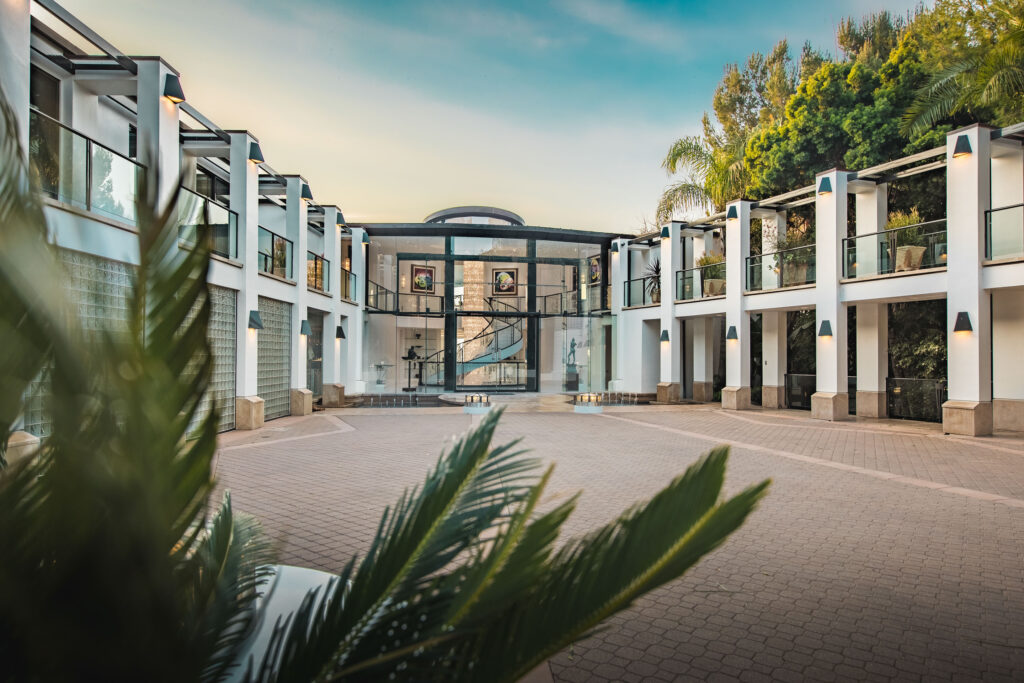 A one-and-a-multimillion lifestyle is what the new owner of this beachfront Malibu compound found within the coveted, star-studded community of Paradise Cove will enjoy. Think an impressive mansion perched on 2.6 resort-like acres overlooking the ocean paired with 10,000-plus square feet of ultra-contemporary living space laden with over-the-top amenities. On the market for $115 million, it's one of only seven properties in L.A. County currently seeking nine figures. 
"Designed and custom-built by the present owner, this grand home behind gates is a rare and purified minimalist modern estate in a secure, lush garden enclave with every conceivable luxury," says Drew Mandile of the Mandile Knapp Team at Sotheby's International Realty, who is the exclusive listing agent for the 12-bedroom, 14-bath property known as Mar de Amor (or Sea of Love). He adds: "The Sea of Love is in Malibu's finest beach location of Paradise Cove. There is nothing on the beachside available on the market today with land to the beach for a billionaire's lifestyle." 
Created in the late 1990s by broadcasting billionaire David Saperstein, founder of Metro Networks, this home is indeed an architectural tour de force. A winding driveway leads past a duo of kid's treehouses and a lighted tennis court before emptying into a massive motor court. The entry to the two-level residence stuns with glass catwalks, water elements and a central foyer showcasing a circular staircase topped by an 18-foot, floor-to-ceiling crystal chandelier.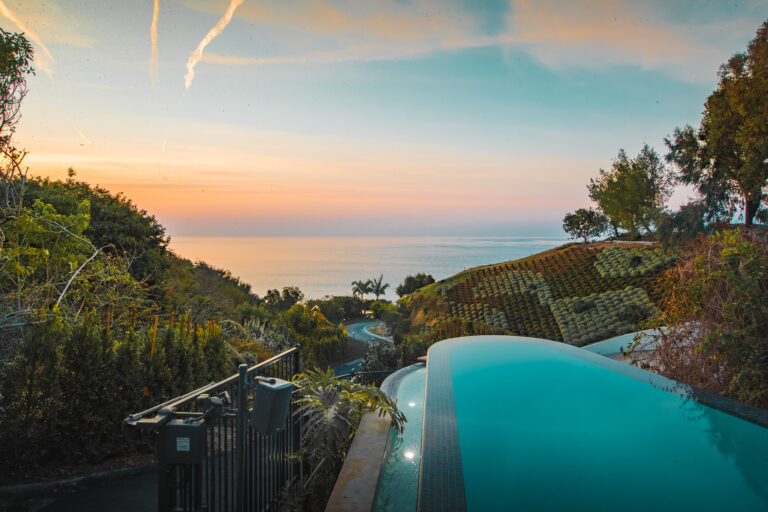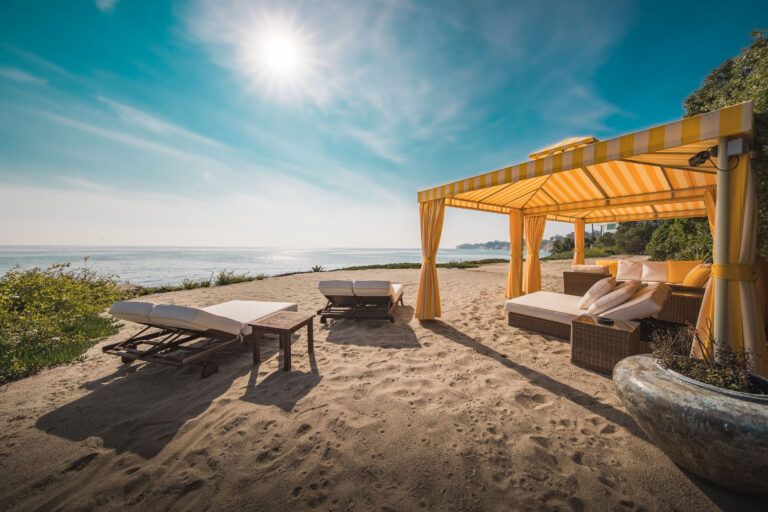 Once inside the dwelling—which is marked by two wedge-shaped wings punctuated by endless walls of glass offering up the unparalleled ocean, coastline and island vistas—highlights include an open living, dining and bar room, along with a professional chef's kitchen equipped with steel cabinetry, top-of-the-line appliances, a Nano Glass island and an elevator servicing the lower entertainment level. Upstairs, the sumptuous master retreat includes a two-room closet with a bar, and a spa-like bath outfitted with dual vanities, a copper tub, and custom shower. 
Equally lavish, there's a 20-seat theater with Dolby surround sound, state-of-the-art gym and wine storage. The property also includes a 40-camera security system with a year of memory, smart-home system, separate guest and staff quarters, and an eight-car subterranean garage, while the lush outdoor environs provide plentiful decks and patios, meandering pathways, gardens, an infinity pool, and spa, and perhaps best of all, convenient access to a private Paradise Cove beach just mere steps away.
Photographs: Aerial One Digital Studios For Sotheby's International Realty
Drew Mandile
DRE 00412173
310.749.7124
All Access Pass to LA's Hottest Homes
Get an inside scoop on celebrity homes, exclusive real estate, mansions & more.