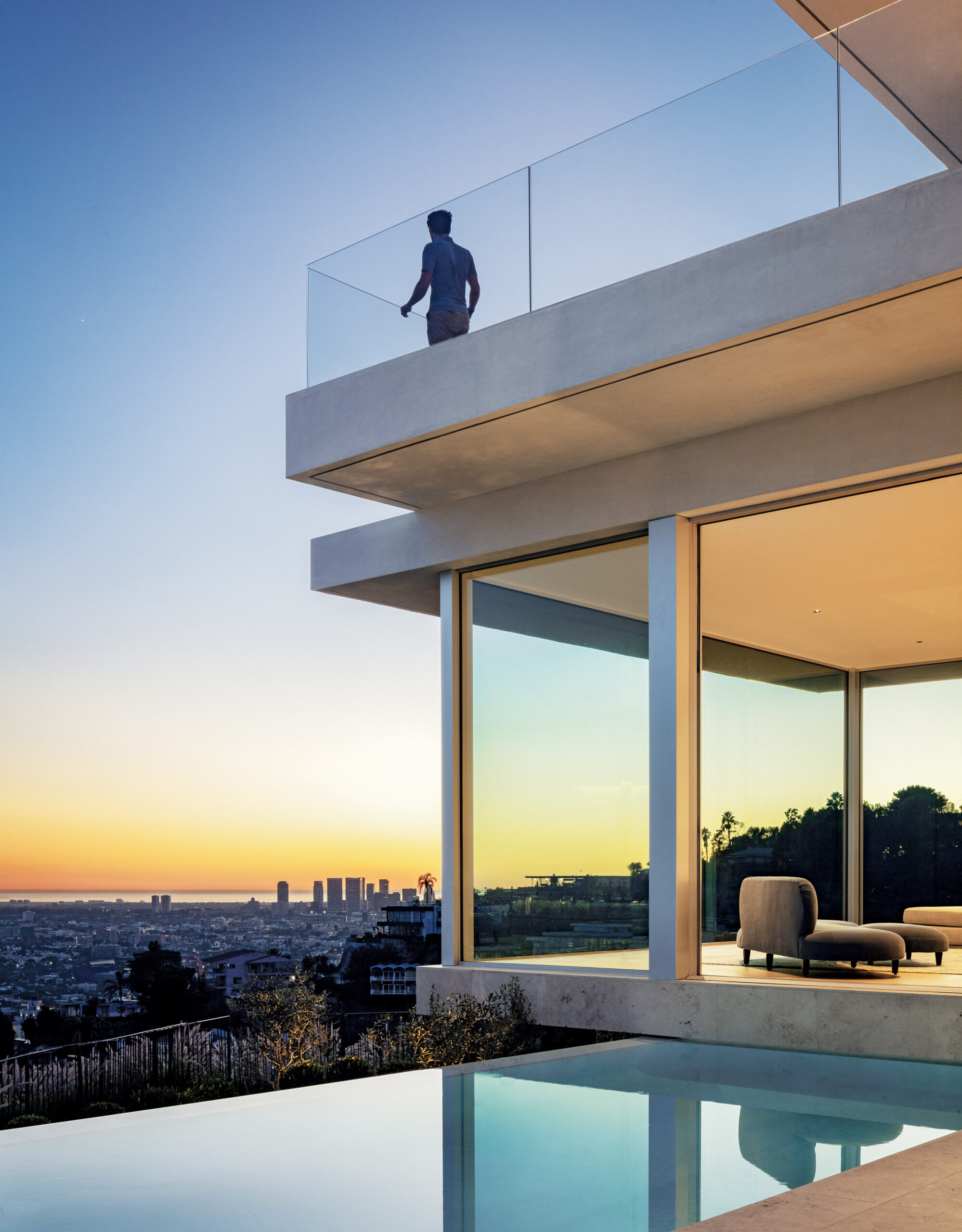 Inspired by the Nearby Iconic Stahl House by Pierre Koenig, This SAOTA-designed House is a Contemporary Architectural Masterpiece
Thanks to its location above Laurel Canyon Boulevard in the Hollywood Hills and its elevated position at the edge of a steep promontory, the fascinating unobstructed panorama that goes from Downtown LA to Santa Monica is unparalleled.
"The siting of the building was the biggest challenge and opportunity of the project, navigating the precarious hillside," confesses SAOTA Principal Mark Bullivant.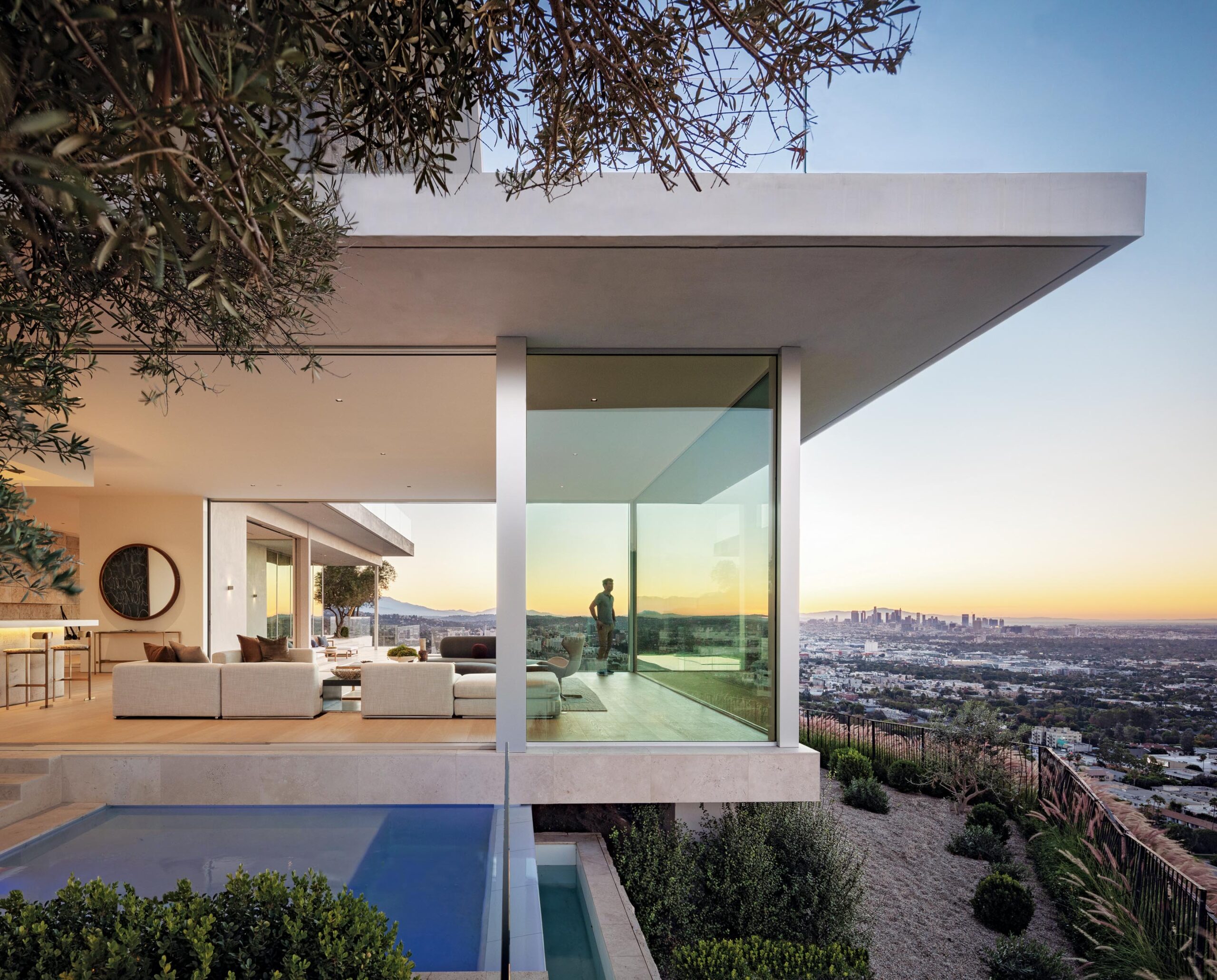 One particular piece of modernist architecture was the starting point for the inspiration behind this contemporary home. Visible to the west of the site, Pierre Koenig's Case Study House No. 22—known as the Stahl House—influenced several aspects of SAOTA's design.
For example, a cantilevered glass box comprises the main lounge, which projects outwards. Surrounded by floor-to-ceiling windows, the living area seems to merge with the exterior vistas. By raising a platform on pillars and caissons, the architects of SAOTA not only lifted the house but also created horizontal planes that intersect with each other while terraces and eaves were built all over.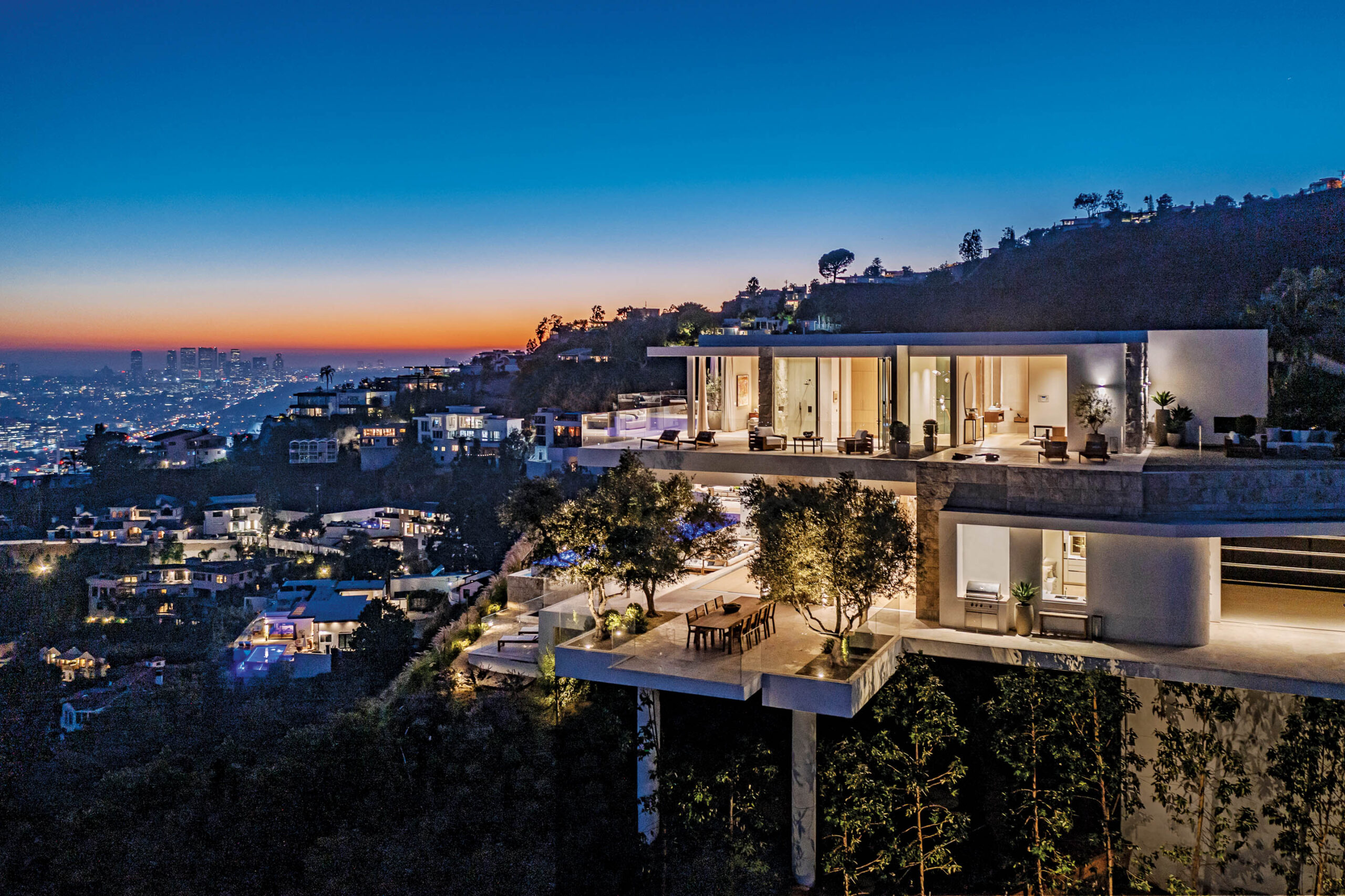 The high, arced walls that characterize the entrance give the feeling of a "held space," as described by the architects, with "slices" between the intersecting curves that subtly let the natural light in. To ensure the highest level of privacy, the bedrooms are nestled in the upper level.
"A rim-flow pool along the edge of the deck appears to extend beneath it, reinforcing the sense that the house is 'floating' while fusing the foreground with the distant views of the Pacific Ocean," says the SAOTA team.
In the exterior areas, Fiore Landscape Design took care of the landscaping with olive trees and Mediterranean plants among the alfresco dining and poolside lounging areas. Inside, Helius Lighting made sure the illumination was perfect and Platner & Co. was responsible for the interior design.
"The palette is deliberately paired down, calm and serene—evoking and reinforcing the feeling of sitting in the sky above the skyline," says Mark Bullivant.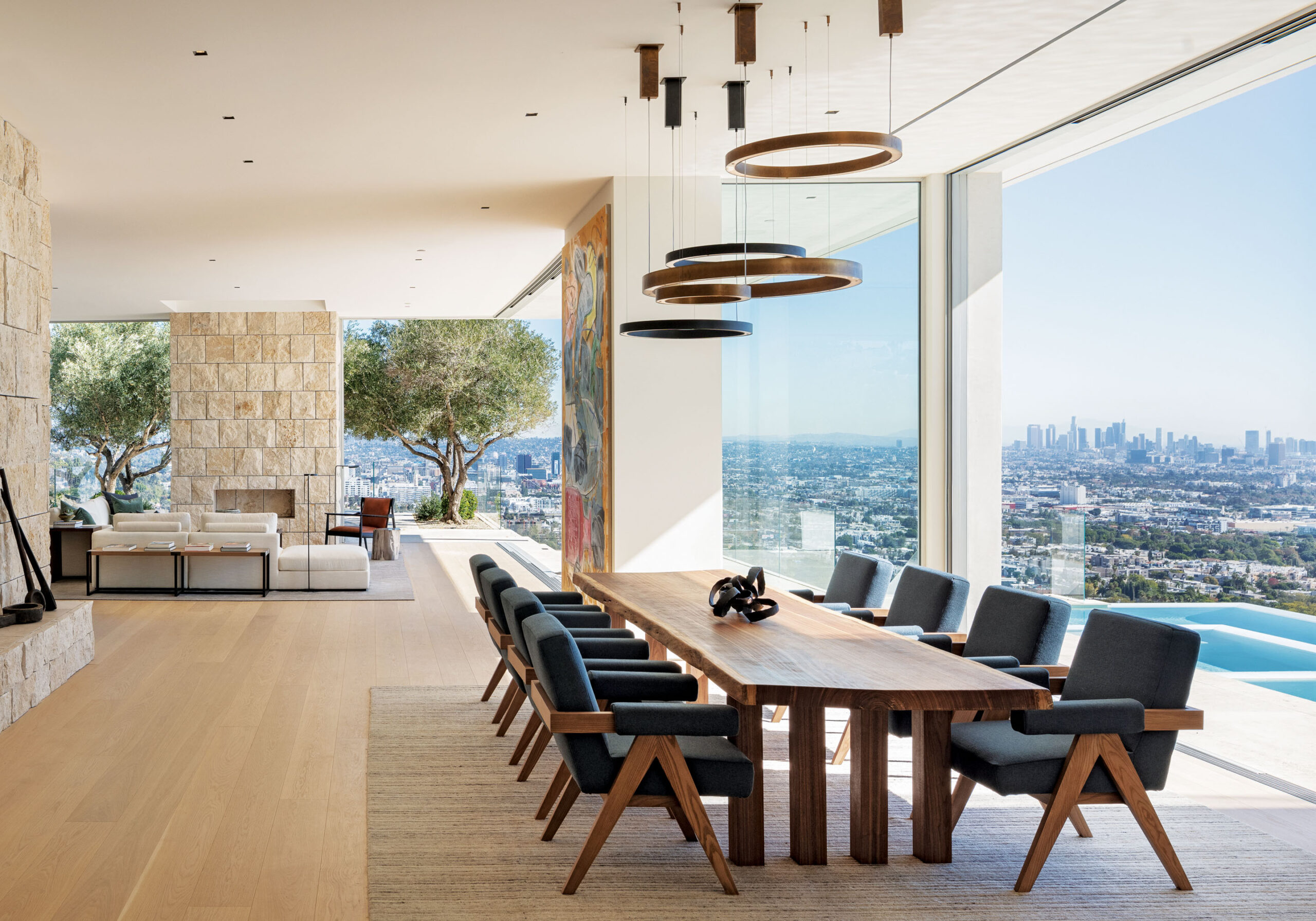 The use of restrained material finishes—including stucco, travertine and timber—is an ode to the midcentury modern aesthetic complemented by the chiseled Jerusalem limestone, which is a reference to the J. Paul Getty Museum.
"The home was designed to align the Los Angeles city grid in the foreground," concludes Mark Bullivant.
With references to the past combined with a contemporary approach, this captivating house reflects the best of both time periods and provides an elevated experience in harmony with the surroundings.
SAOTA | saota.com
Images: Mike Kelley