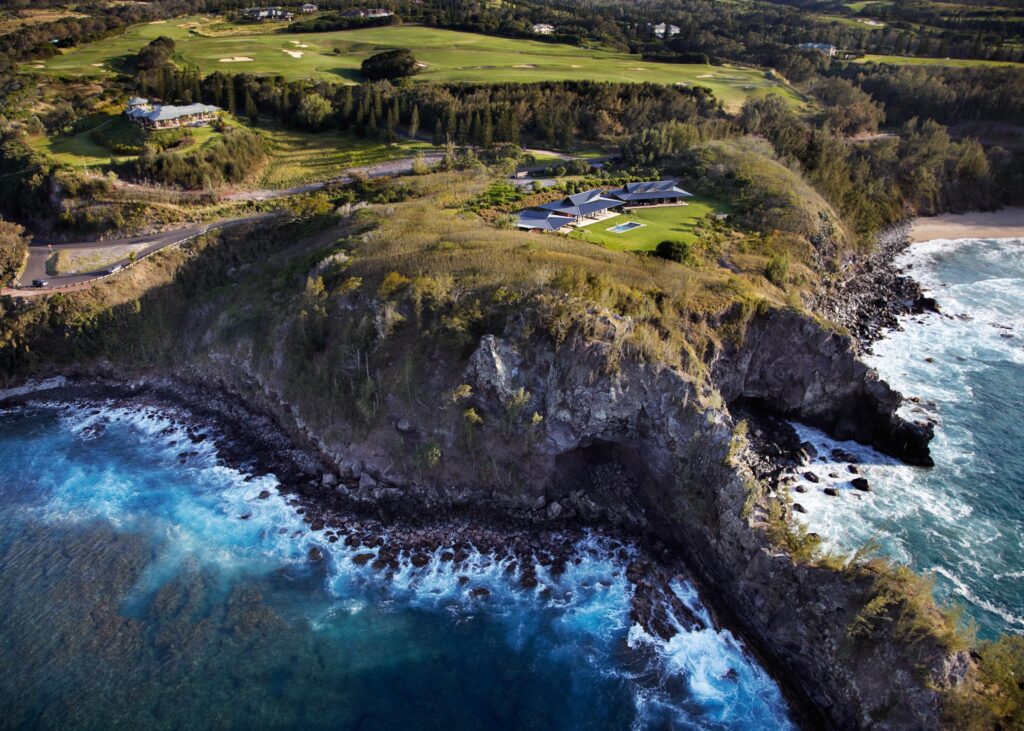 Hawaiian Spirit: Overlooking Legendary Slaughterhouse Beach, This Olson Kundig-designed Family Retreat Blends With Its Majestic Environment
Built on a rocky bluff above the Pacific Ocean on Maui, the house offers a unique panorama."The 18-acre site had been neglected and taken over by invasive plant species," says Olson Kundig Principal/Owner Tom Kundig. "An important goal for the project was to heal the site by returning the majority of the landscape to native plants."
In addition to the exceptional natural environment, historic surfing huts also inspired Olson Kundig. The three similar and connected buildings that form the house were designed to gently follow the topography.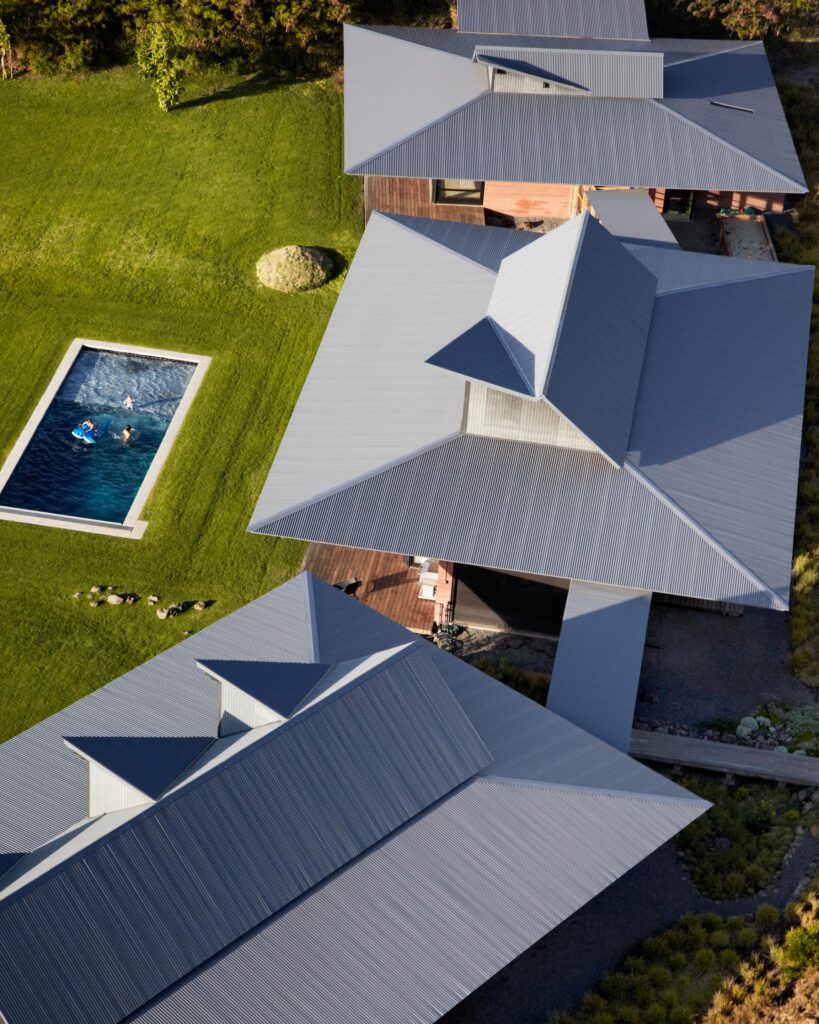 One of them hosts the living spaces; the second comprises the guest suites; and the third is home to the main sleeping areas. With its pure lines, the architecture of the whole project was meant to create a connection with nature.
Among the main characteristics of the design are the corrugated metal roofs, which reference their traditional Hawaiian counterparts, calling to mind architect Charles William Dickey's work to popularize this style in the 1920s and 1930s.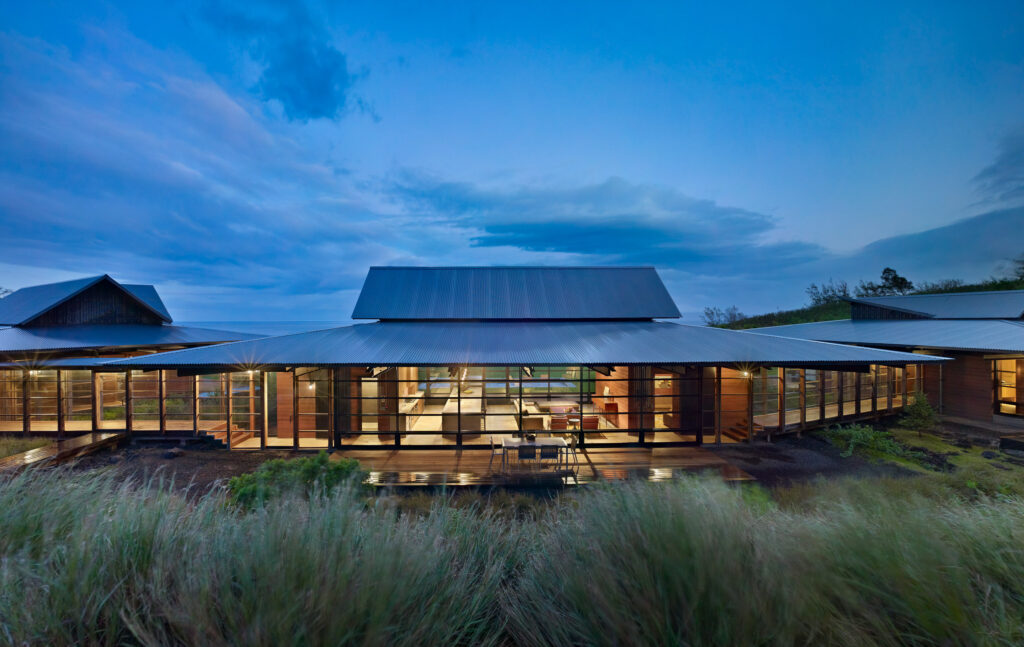 These elements, which go beyond the facades and create large terraces, protect dwellers from the sun while maintaining the breeze, providing better natural ventilation and ensuring as little air conditioning as possible.
"Studies of the site revealed virtually constant winds," Tom Kundig says. "Using the Dickey-style roof as a starting point, the design was turbocharged, deliberately shaping roof forms and openings to allow breezes to pull hot air out."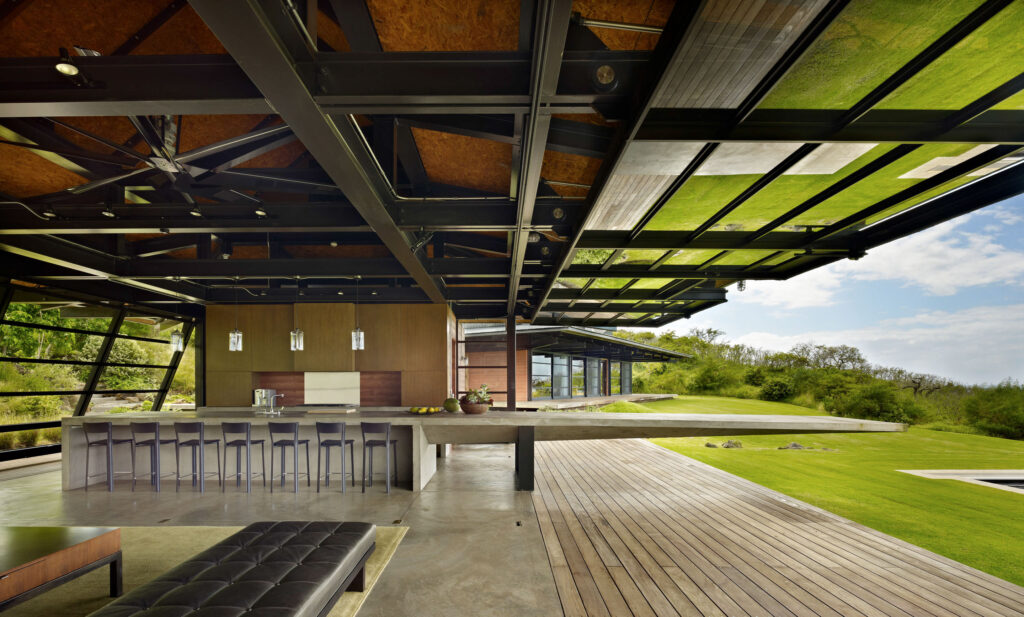 The large, floor-to-ceiling glass windows can be completely opened to the ipe wood deck (which almost doubles the home's livable area), garden and swimming pool, encouraging the enjoyment of spectacular ocean views. The materials are local, durable, low-maintenance and virtually fireproof while also protecting the home from noise.
Throughout all the spaces, wool, steel and rammed earth walls made with soil from the site are mixed. The result is that tranquility and harmony pervade every aspect of this project, where the greatness of the landscape is noticed at every second, and in every corner, becoming the true protagonist of the home, both inside and out.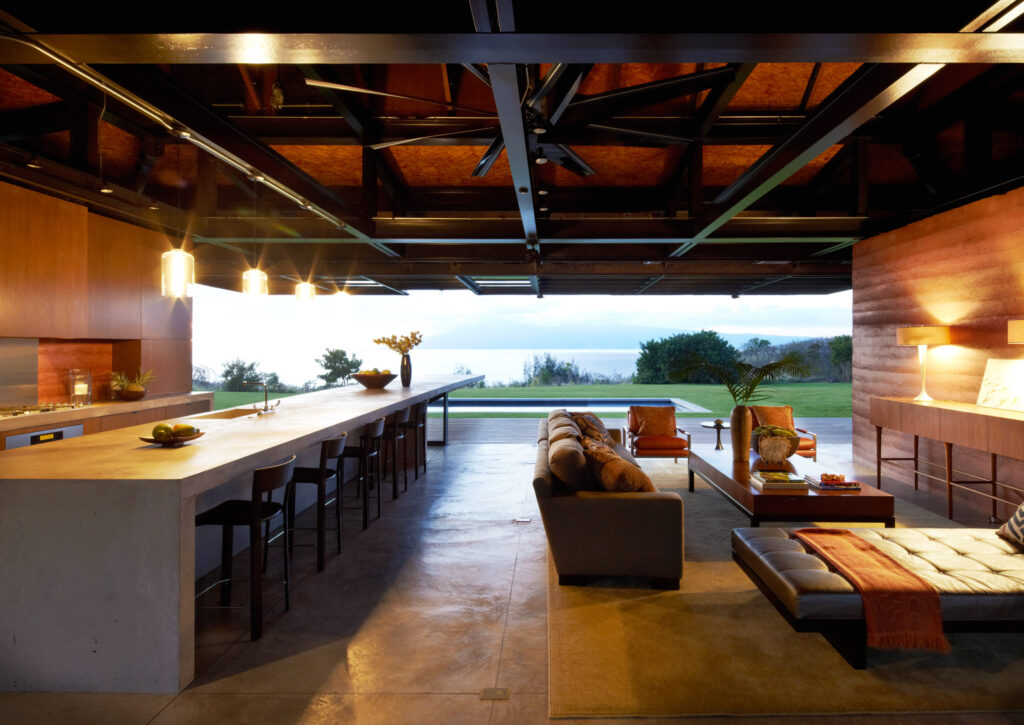 "I don't think that I could ever design something as beautiful as what's already out there," Tom Kundig says. "We're here to frame the landscape, to create an experience of that place, and perhaps to bring some of that experience—the intimacy, the vulnerability—inside the house."
Tom Kundig of Olson Kundig | olsonkundig.com
Photographs Courtesy of Benjamin Benschneider and Simon Watson