Westside Digs • May 27, 2016
ON THE COVER Paradise Found: Redifining triple-wide style, Paradise Cove brings simple beachfront living to the shores of Malibu with luxe mobile hoes built for the elite presented by John Hathorn of Pence Hathorn Silver at Partners Trust.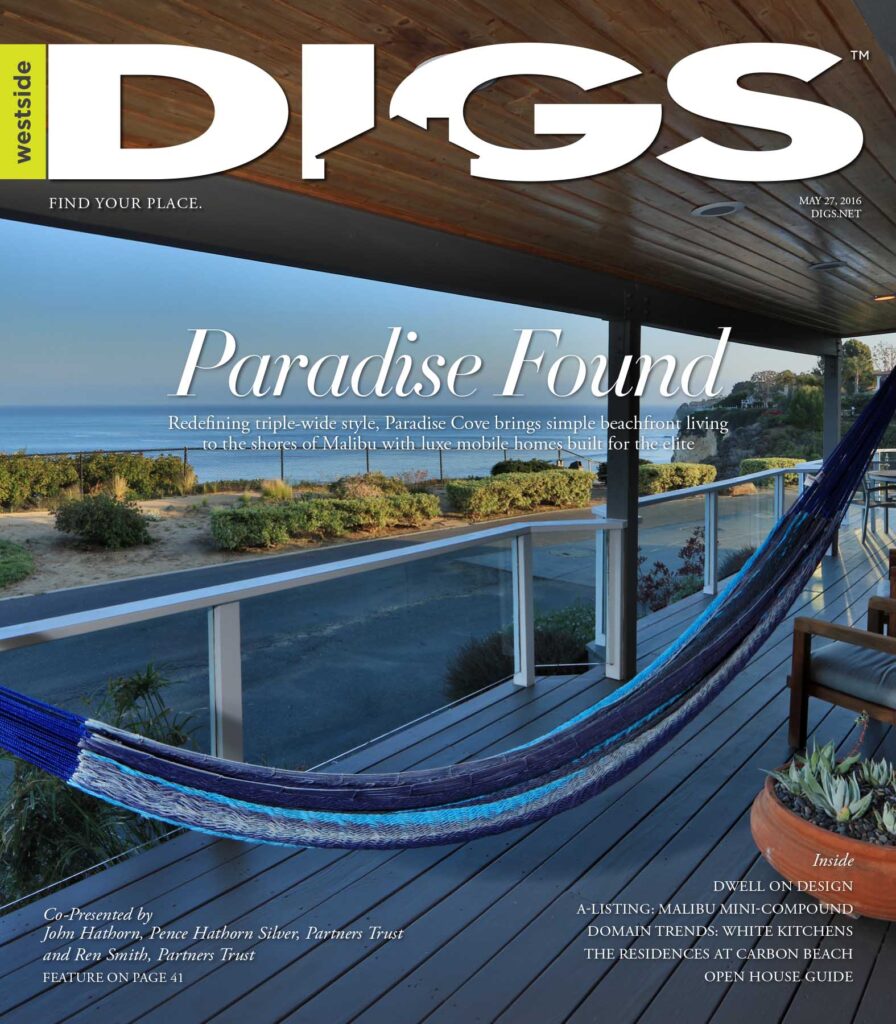 Read this Issue Now!

What's inside?
Featured Articles in This Edition