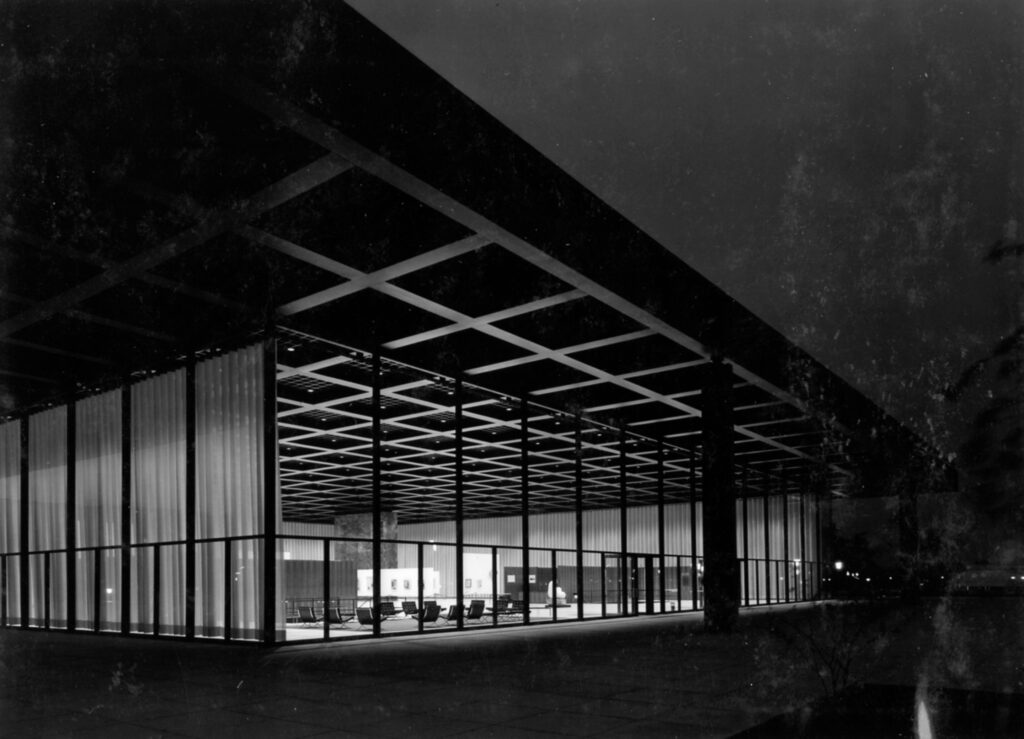 David Chipperfield Architects Refurbishes Mies Van Der Rohe's Steel and Glass Showpiece in Berlin
A museum for modern, mainly early 20th-century art, Neue Nationalgalerie is itself a masterpiece by German-American architect Ludwig Mies van der Rohe. Located in Berlin, Germany, this temple to modernity is an icon of Mies van der Rohe's "less is more" edict, known for its graceful, glazed facade and austere aesthetic, and also because of the master modernist behind it, who, along with his Bauhaus contemporaries Walter Gropius and Le Corbusier, helped pioneer the International Style—that subspecies of modern architecture characterized by flat roofs, simple forms, steel frames, loads of glass, and a conspicuous absence of applied ornament.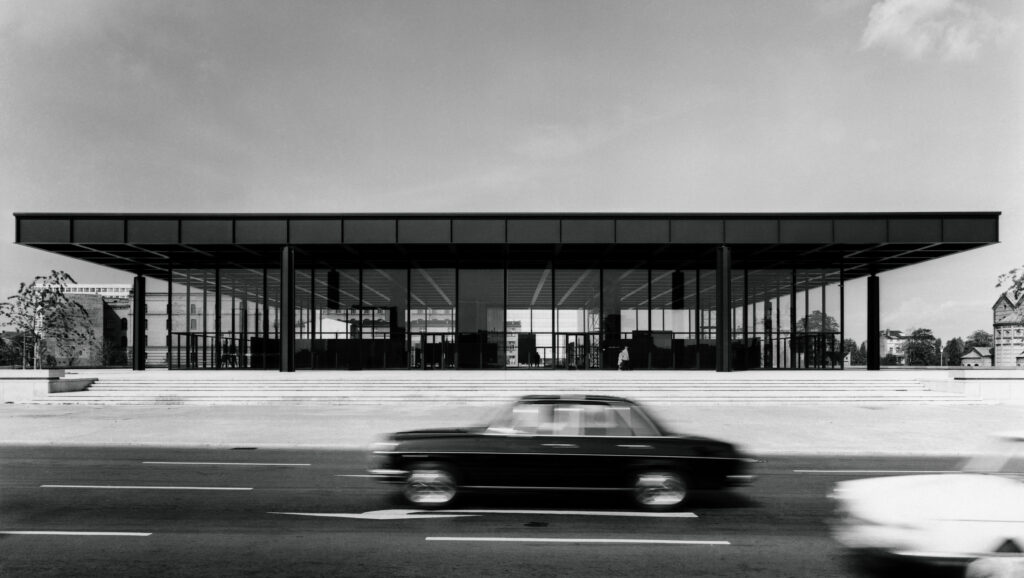 A product of all these qualities, Neue Nationalgalerie marks Ludwig Mies van der Rohe's last construction. It is also the only building that he completed in Europe after emigrating to America in 1938, where he became a leading light of American modernism in the post-war period, designing, among other landmark works of architecture, the radically transparent Farnsworth House in Plano, Illinois; the Seagram Building, a gleaming Park Avenue skyscraper that he designed in collaboration with Philip Johnson; and a series of glass towers in his adopted hometown of Chicago. Cutting across all his projects is Mies' architectural pursuit of beauty and a pragmatic elegance achieved with functional materials.  
The same is true of Neue Nationalgalerie, a building bearing all the markings of Ludwig Mies van der Rohe—meticulous, essentialist, rational—but one that had sat unattended for a half-century after it was inaugurated in 1968. An astonishment in need of repair, the building would require a present-day architect of great skill and some stature to take on what would ultimately result in its painstaking six-year refurbishment.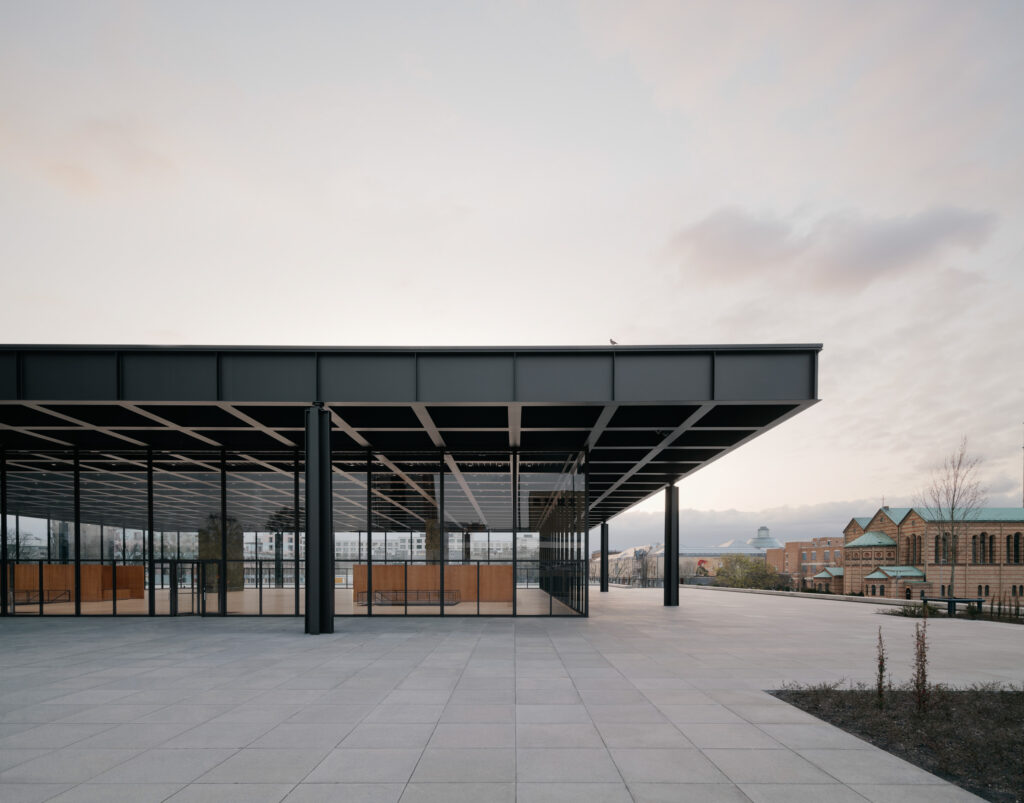 That extraordinary task fell to David Chipperfield Architects Berlin office, whose namesake, British architect David Chipperfield, was recently anointed the 2023 Laureate of the Pritzker Architecture Prize. Yet even with an assured hand at the wheel, the project—a tentpole of Ludwig Mies van der Rohe's remarkable career—remained of enormous gravity. 
"Taking apart a building of such unquestionable authority has been a strange experience but a privilege," David Chipperfield says of the project.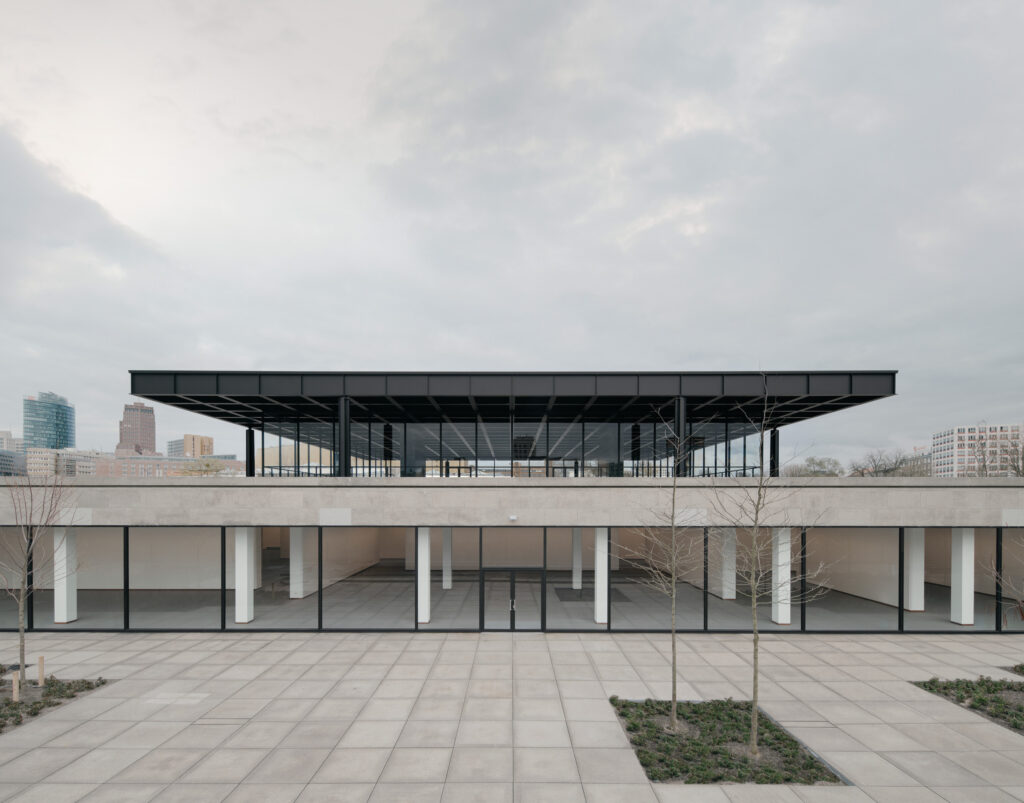 "The Neue Nationalgalerie is a touchstone for myself and many other architects. Seeing behind its exterior has revealed both its genius and its flaws, but overall it has only deepened my admiration for Ludwig Mies van der Rohe's vision. Our work was therefore surgical in nature, addressing technical issues to protect this vision. Certainly carrying out such a task in a building that leaves no place to hide is daunting, but we hope to have returned this beloved patient seemingly untouched except for it running more smoothly."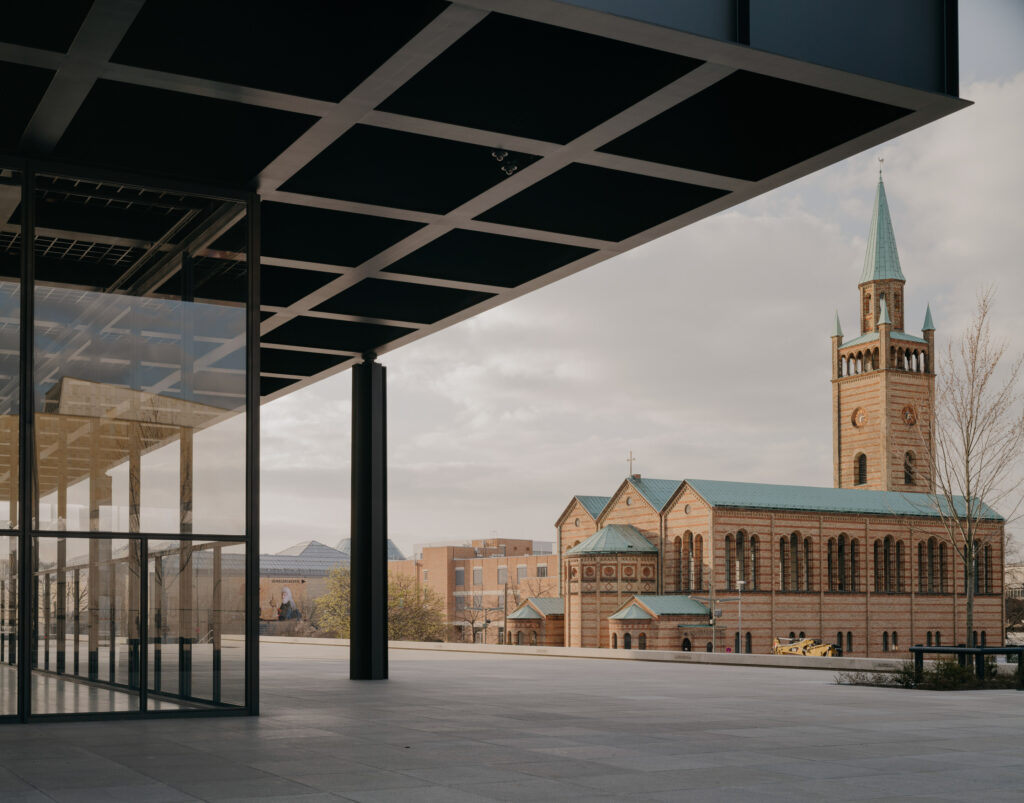 What, then, to do with a building of profound architectural importance that left almost no room to maneuver? For the Chipperfield team, it was to accept the traces of age in the structure, so long as they did not blight the existing building fabric or compromise its visual appearance, which was not universally admired when the building was in its infancy, but grew a devoted following made up of modern architects like David Chipperfield. 
Bringing the two-volume structure—a glass box sitting atop a gallery space—to current technical standards greatly involved addressing the poor-performing glass box, which had accumulated 50 years' worth of condensation within. But one does not simply tuck in a bit of insulation here and there and correct the problem.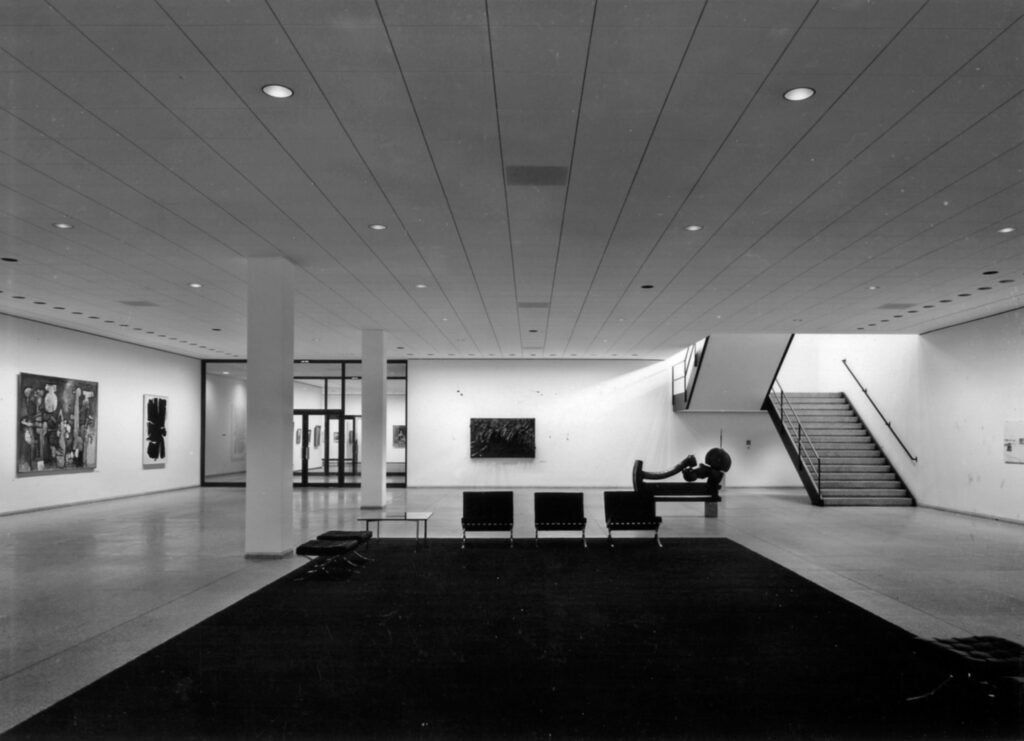 "You can't fit a credit card in between Ludwig Mies van der Rohe's details," as David Chipperfield explained to The World Around. "Therefore, if we had really corrected his technical mistake, we would have destroyed the building."
The question became how to care for the building's most urgent needs while protecting the heritage of Ludwig Mies van der Rohe's architecture. For David Chipperfield, treat the project "like Pompeii in ruin."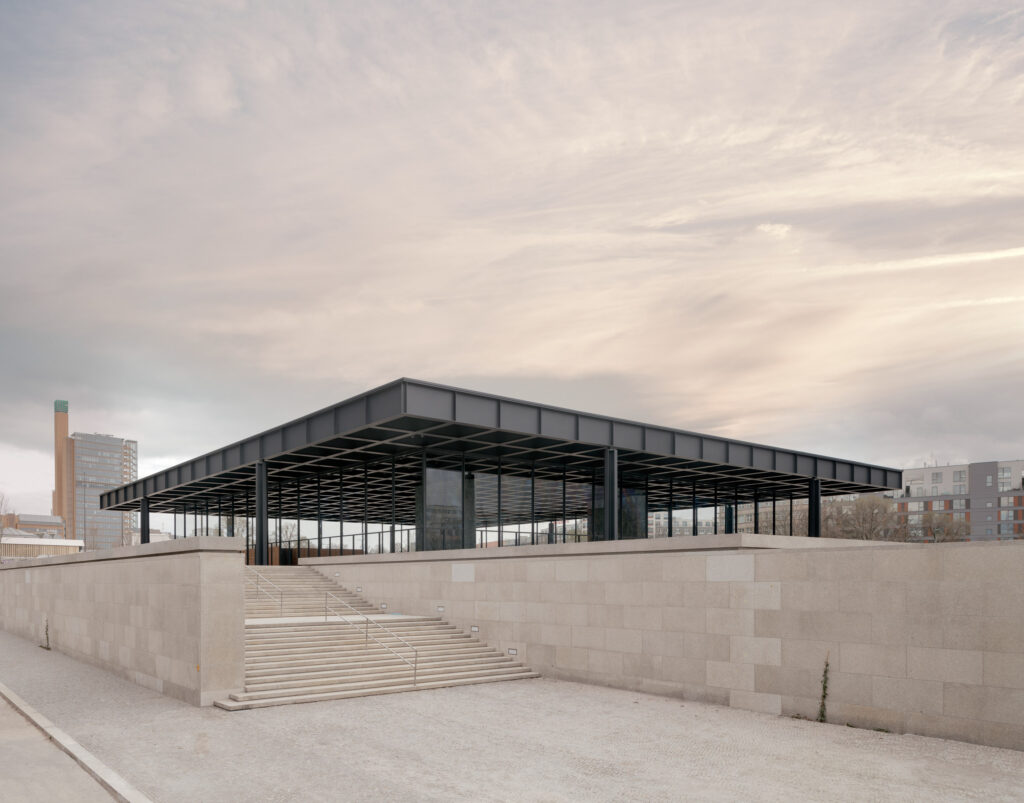 In other words, with a light touch. Remedy the structural deficiencies. Dismantle and reposition a stunning amount of natural stone to its exact original location during the renovation process. Avoid unnecessary upgrades—color, material, or detail—that read more contemporary. Make any additions to the building subordinate to the existing design. All were in service of the resolve to hold on to the "ruin," while shoring up the beauty that made it so.
Returning Neue Nationalgalerie to better form is a return to an appreciation of the International Style, as well. A broader consideration of the project might also include notions of memory and the meaning of built spaces.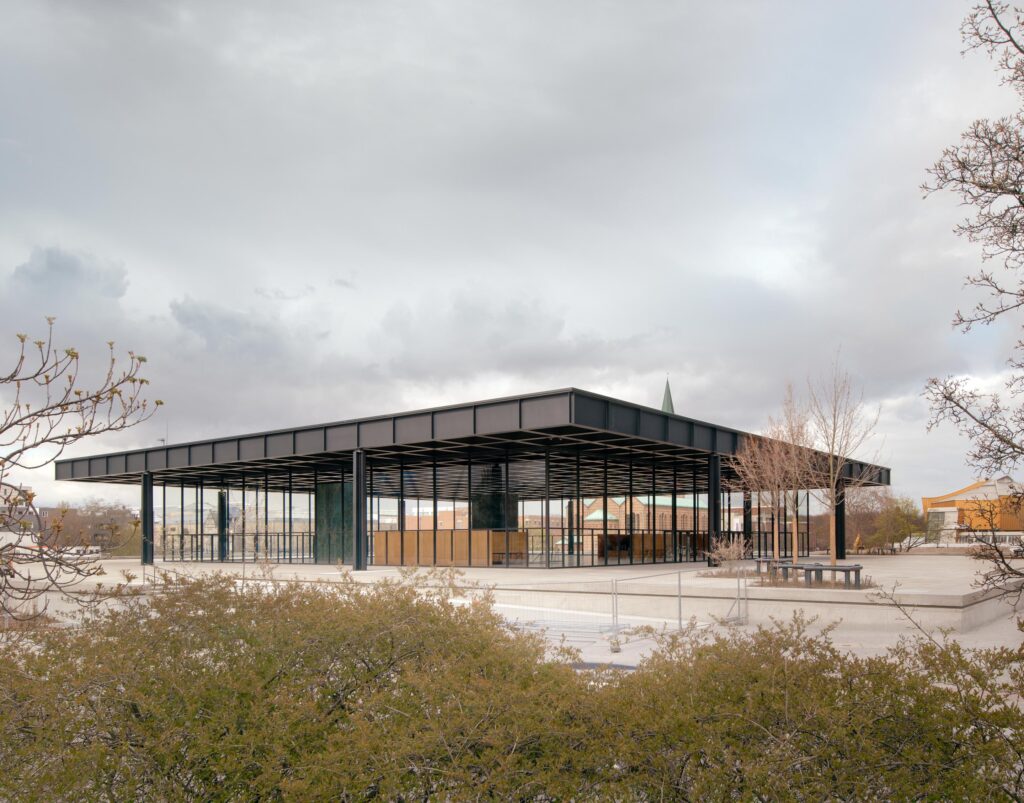 "Are there some themes in this? Yes," David Chipperfield told The World Around. "Is there a theme of, shouldn't we take care of our past a bit more? Yes. Shouldn't we repair things instead of replacing things? Shouldn't we make sure we don't lose the value and misunderstand the value of things? Yes."
Another interpretation, he admits: "Isn't it valid for an architect to suppress their ego for a while and polish somebody else's? Yeah, why not."
It turned out beautifully for this project.
David Chipperfield Architects | davidchipperfield.com
Photography by Simon Menges