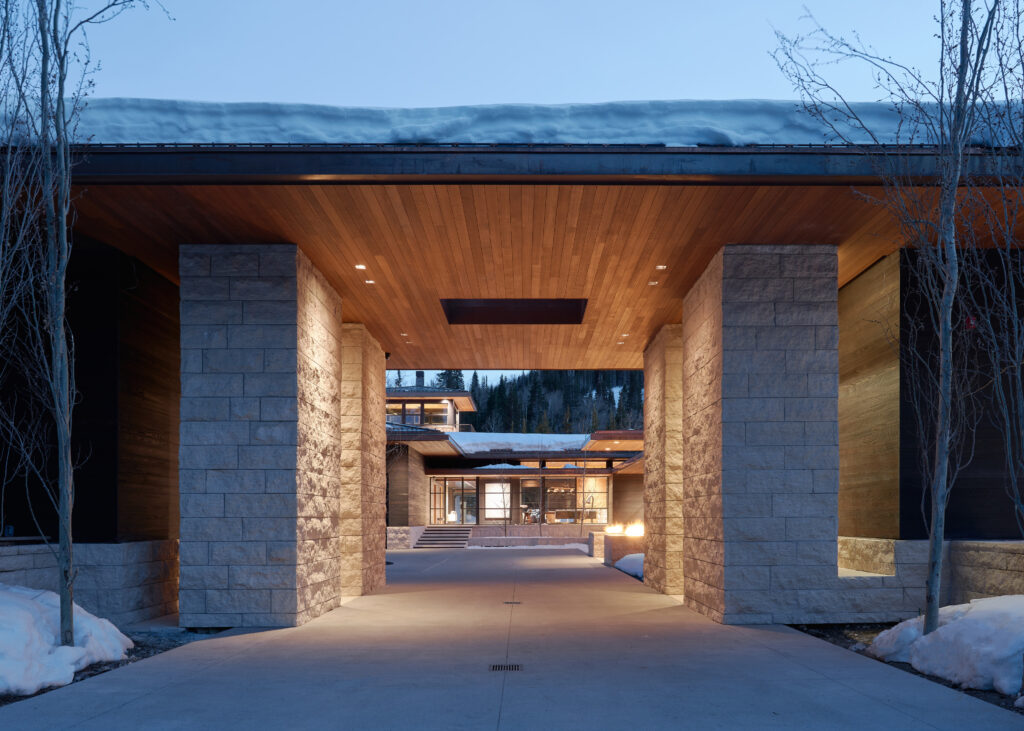 In Utah, CLB Architects Created the Spectacular Architecture and Interiors of This Ski-in/ski-out House Where Bespoke and Luxury Meet
In Utah, CLB Architects created the spectacular architecture and interiors of this ski-in/ski-out house where bespoke and luxury meet. Perched high in The Colony at White Pine Canyon, in Park City, Utah, this 18,000-square-foot home designed by CLB Architects offers direct access to the slopes via ski, snowmobile, or mountain bike—a dream comes true for an active, outdoors-oriented family.
"A guiding principle of the design was to knit the architecture into the site in a layered and timeless way that slowly reveals the generous program," says Eric Logan, partner at CLB Architects.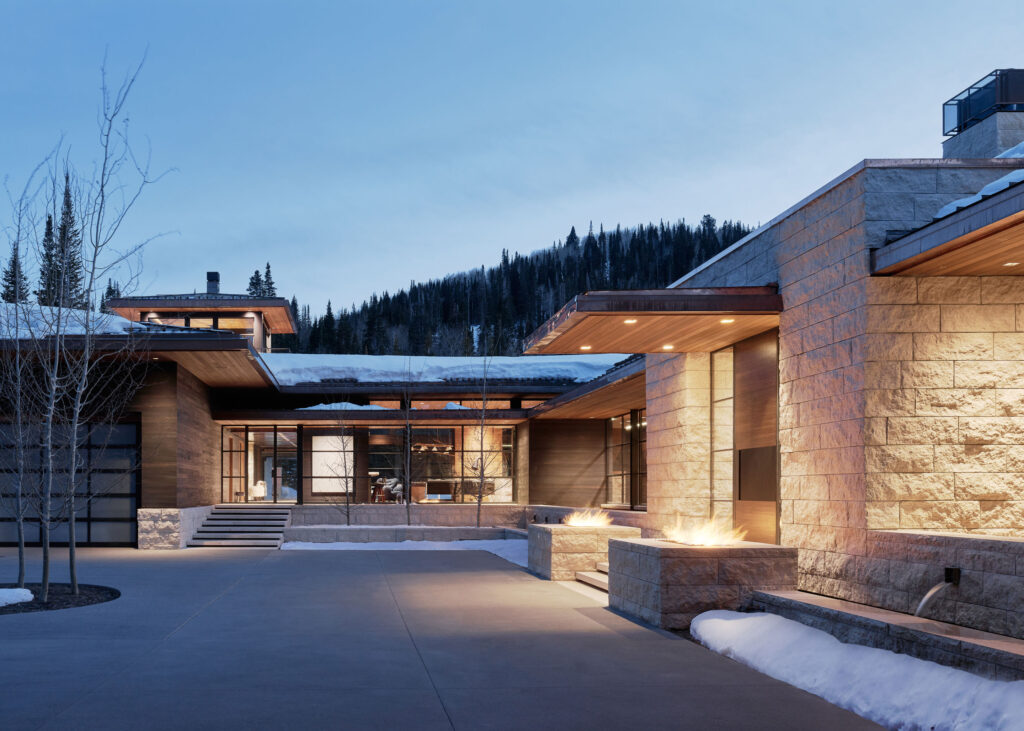 "Arriving at a high point on the site, the visual scale at the entry courtyard is kept to a single story with the emphasis on a horizontal and linear aesthetic that shelters and veils the rest of the site beyond. A more dynamic and vertical scale is presented upon entering the two-story atrium. The house unfolds to the south and west in a number of rectangular volumes that capture different views and natural light opportunities all under a few simple and expansive roof forms that provide relief and a juxtaposition against the dramatic skyline and backdrop of mature Aspen and fir trees."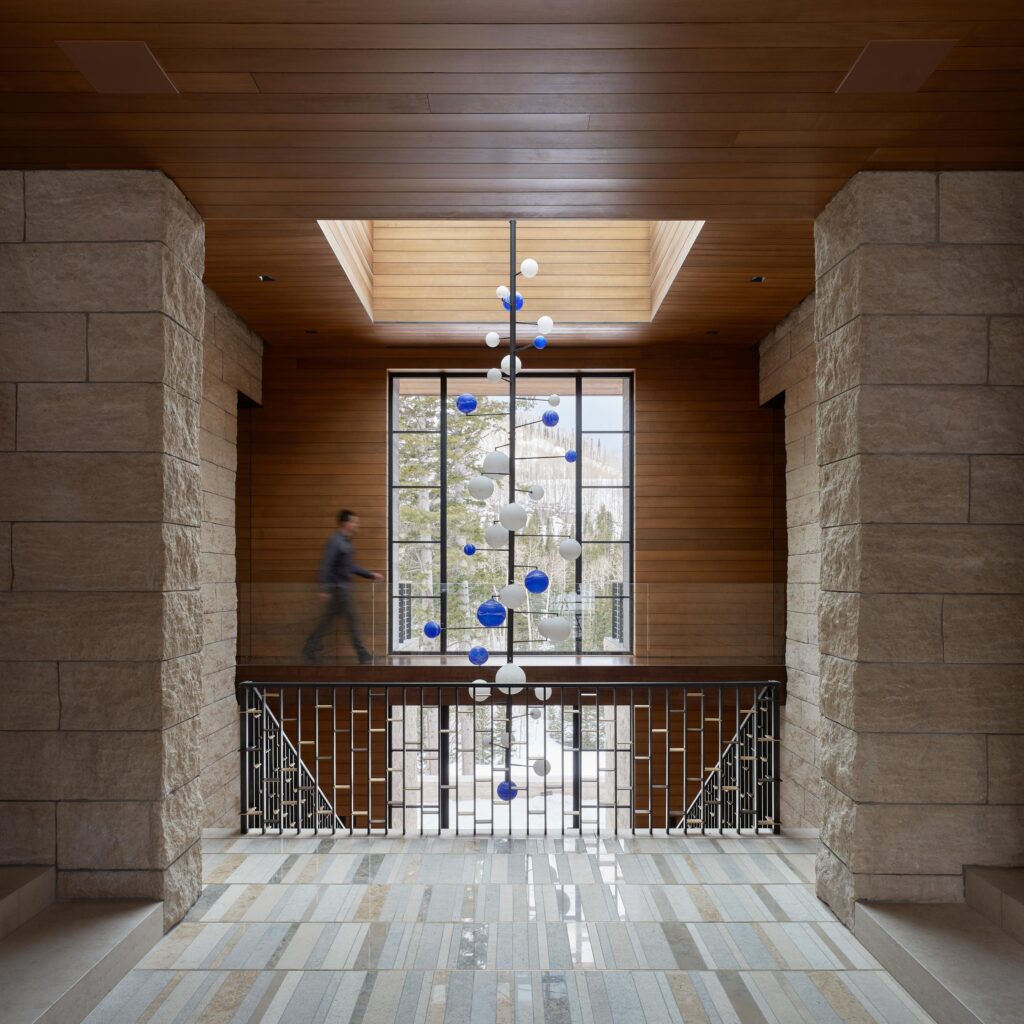 In addition to the six bedrooms, nine bathrooms and interior living areas, the five-level house also comprises wellness-focused spaces, including the full spa with sauna, massage, salt room, hot tub, cold plunge, and heated indoor-outdoor lap pool, as well as sports facilities such as an indoor squash court, climbing wall, and bowling alley.
"The building fits into its own context—a simple diagram addresses the sloping site, while creating a quiet and elegant presence within the larger development," says Eric Logan.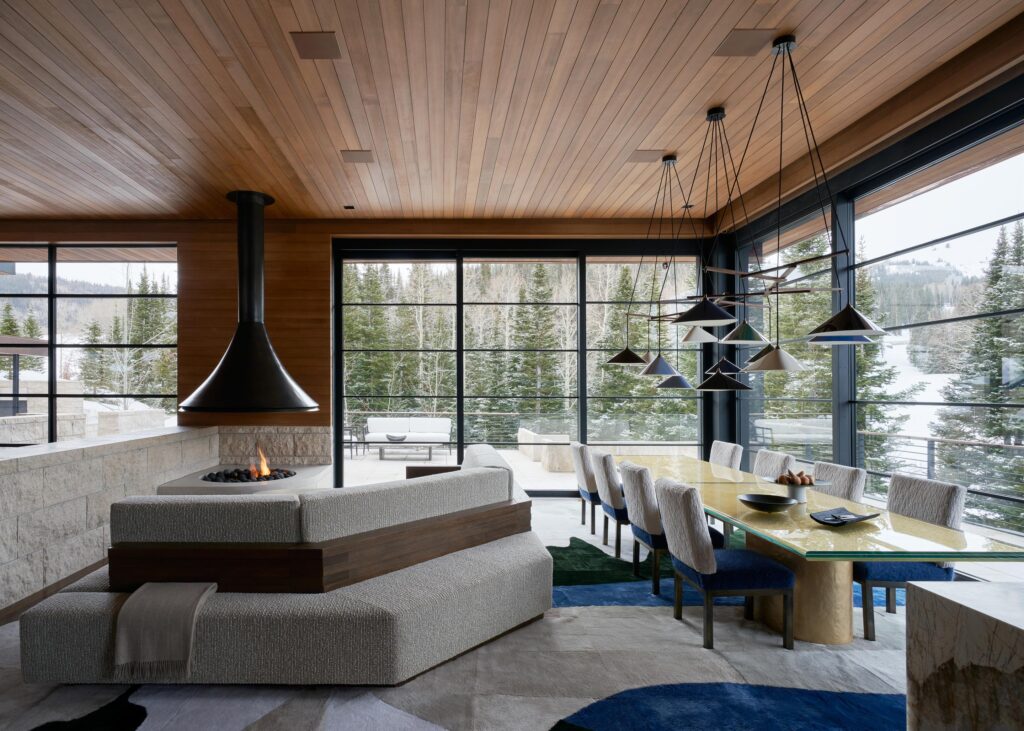 At the beginning of the project, the clients shared with the architects the different influences they are drawn to: from midcentury modern, Bauhaus, Art Deco, mountain and rustic to Balinese, Japanese and Scandinavian. The result is a subtle and cohesive mix of everything.
To honor their client's preference for maximalism over minimalism, CLB Architects opted for a rich, muted palette in the primary spaces, while giving each guest suite its own unique, saturated and colorful character.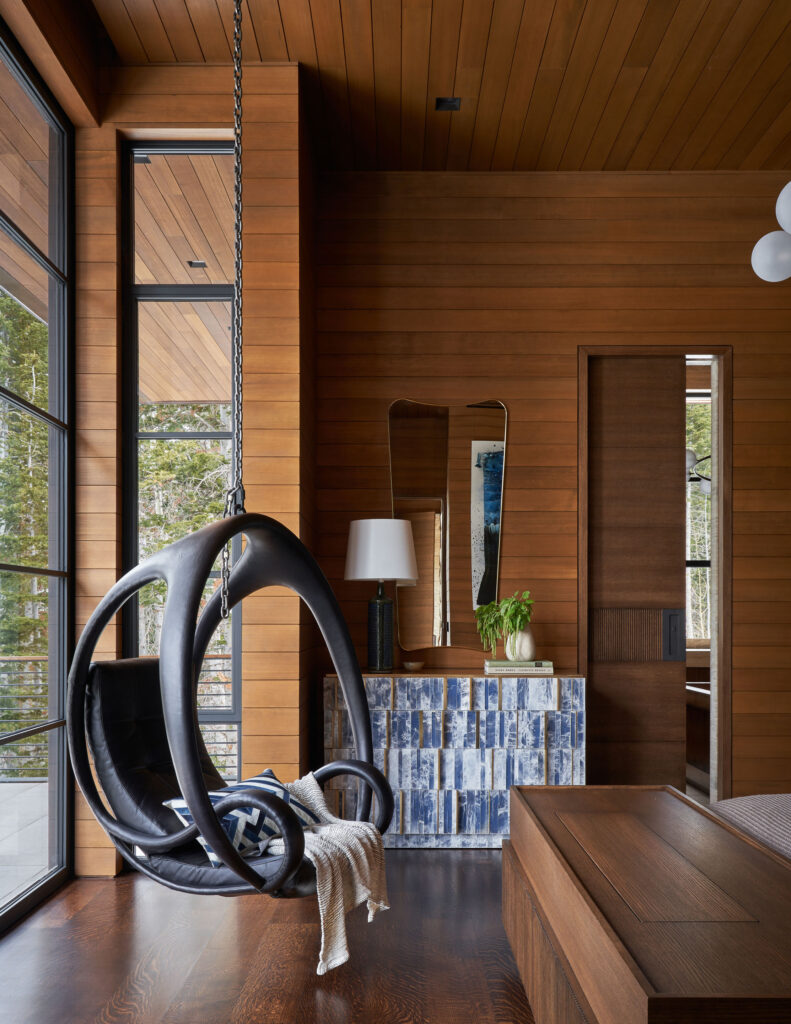 "It was important for the home to be flexible and to feel effortlessly luxurious—whether for a formal dinner or cocktail party or just spending time with family and friends," says Sarah Kennedy, principal and interior design director at CLB Architects, who used luxurious finishes and unique furnishings that speak to craft.
Croatian limestone combined with honey-toned oak, creating a warm atmosphere where every detail contributes to the elevated design.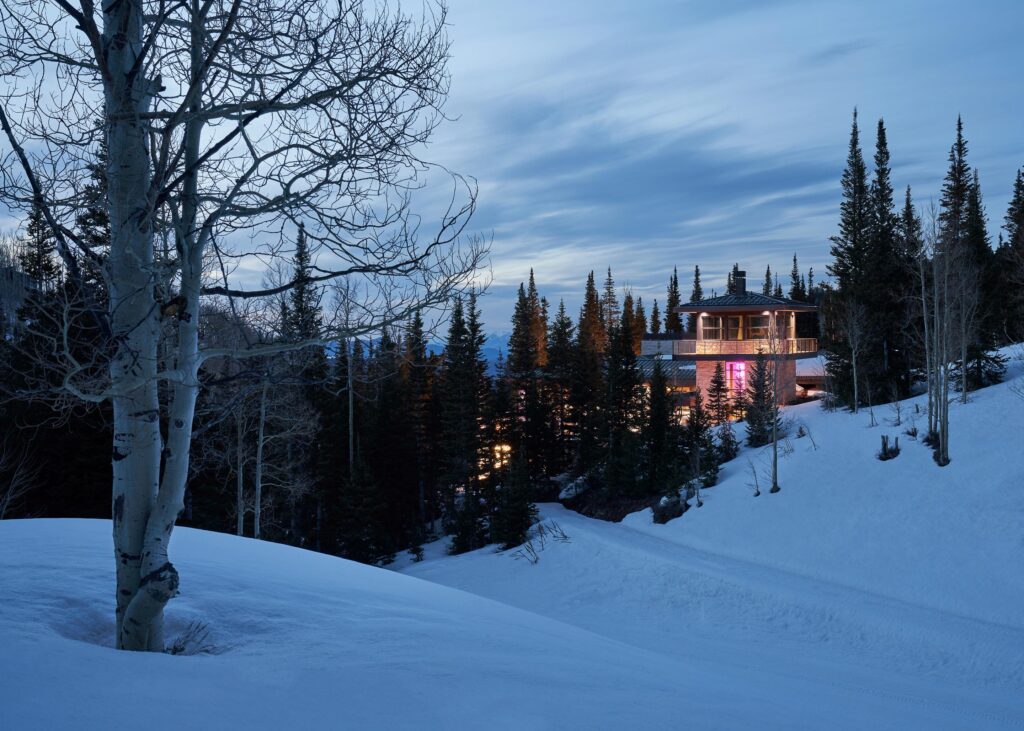 "The house is meant to provide fun, amenity-driven spaces and experiences while providing a relaxing ethos-driven space at the end of the day," concludes Eric Logan.
CLB Architects | clbarchitects.com
Photography by Kevin Scott