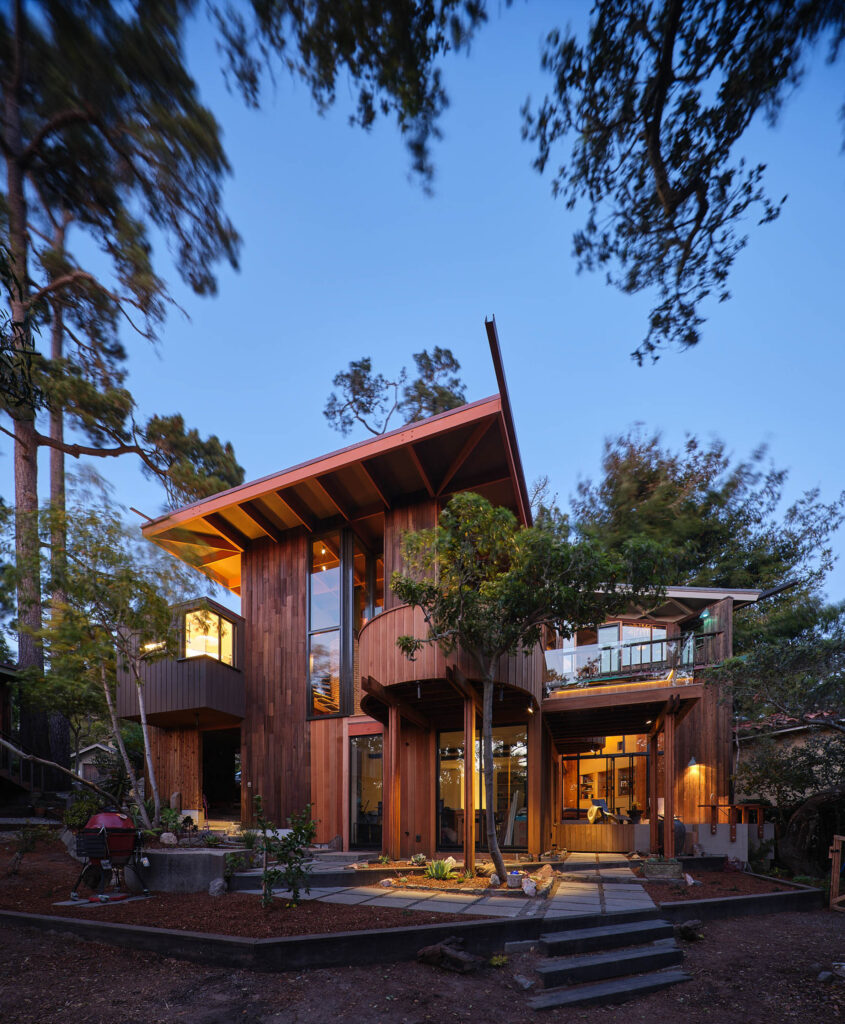 In Carmel-by-the-sea, Studio Schicketanz Renovated the Personal Home of Architect Henry Hill (1913/1984), Giving New Life to This Local Landmark
Along California's central coast, the quaint village of Carmel-by-the-Sea is where this 1,957-square-foot, three-level house—originally built in 1961—sits on a 5,750-square-foot plot.
Once the personal residence of midcentury modernist Henry Hill, it is currently owned by a couple who have retired from the Silicon Valley tech industry.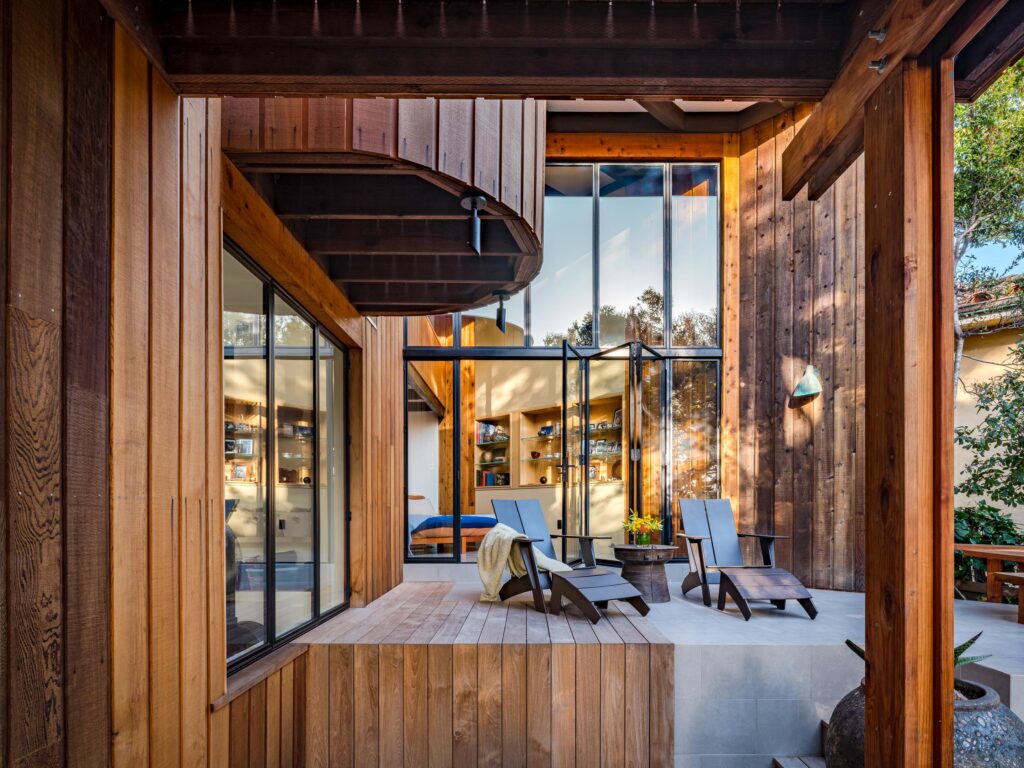 Studio Schicketanz took care of the recent renovation, which consisted in preserving this historic landmark and at the same time, transforming it to adapt the house to contemporary life.
"Our intervention was rooted in the rigorous investigation of the architect's own drawings and the vintage images of architectural photographer Roger Sturtevant (1903-1982), who took pictures of this residence between the 1961 date of completion and 1969, where a kitchen addition to the northeast facade cylinder was built," says Mary Ann Gabriele Schicketanz, founder of Studio Schicketanz.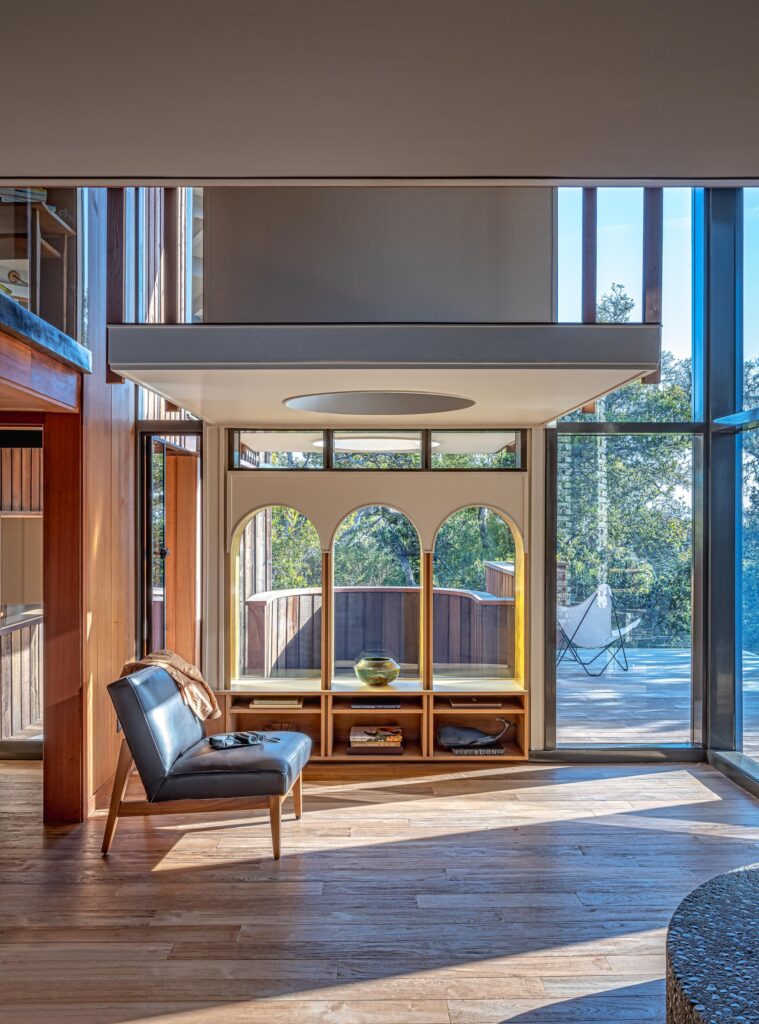 "Our team reorganized the circulation from the kitchen to the open areas, as well as the sleeping quarters on the upper floor, and added program elements on all levels."
Colors from the early 1960s scheme that had been buried under decades of layered paint were retained and reintroduced while original materials were also salvaged and repurposed to honor the history and spirit of the property.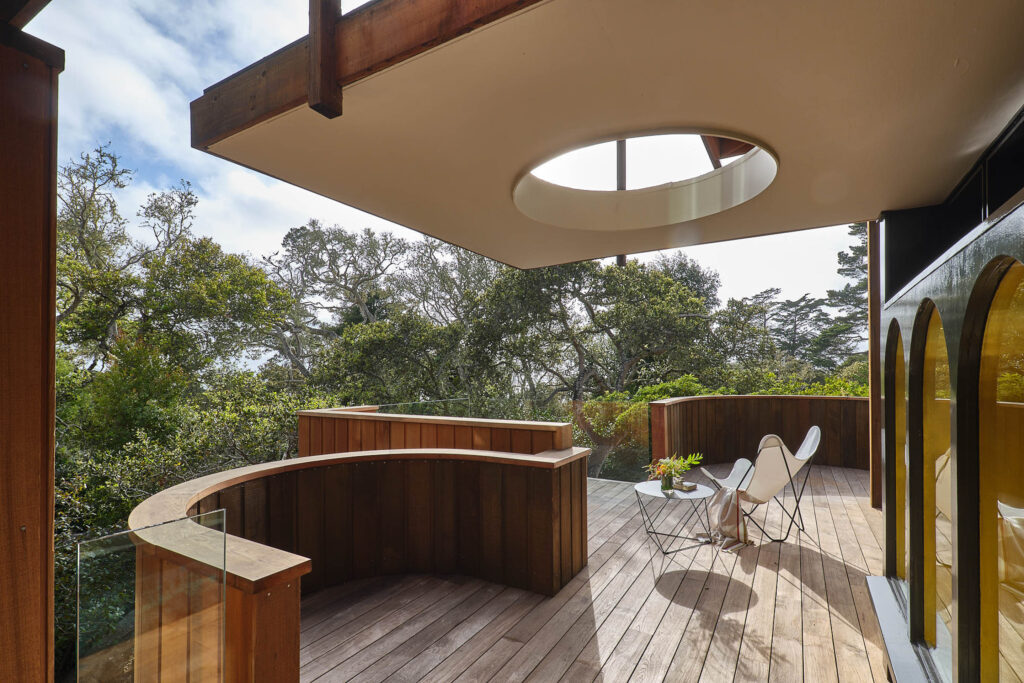 For the materials, "this was mainly an exercise in deduction," says Mary Ann Gabriele Schicketanz. "Henry Hill used the house as his personal playground and added many appliques, some of which were deteriorated. For the new surfaces, we chose glass tiles and colors which related to the existing and very prominent 'dalle de verre' windows. After speaking with our historical consultant, we decided to retain the most viable surfaces."
As a nod to Henry Hill's never-realized plans to create a bridge from the home to a treehouse in the garden, Studio Schicketanz opened a corner of the existing wood banister at the main level deck and replaced it with glass. Thanks to the different changes that were executed with a true respect for the past, the residence is now functional yet full of character.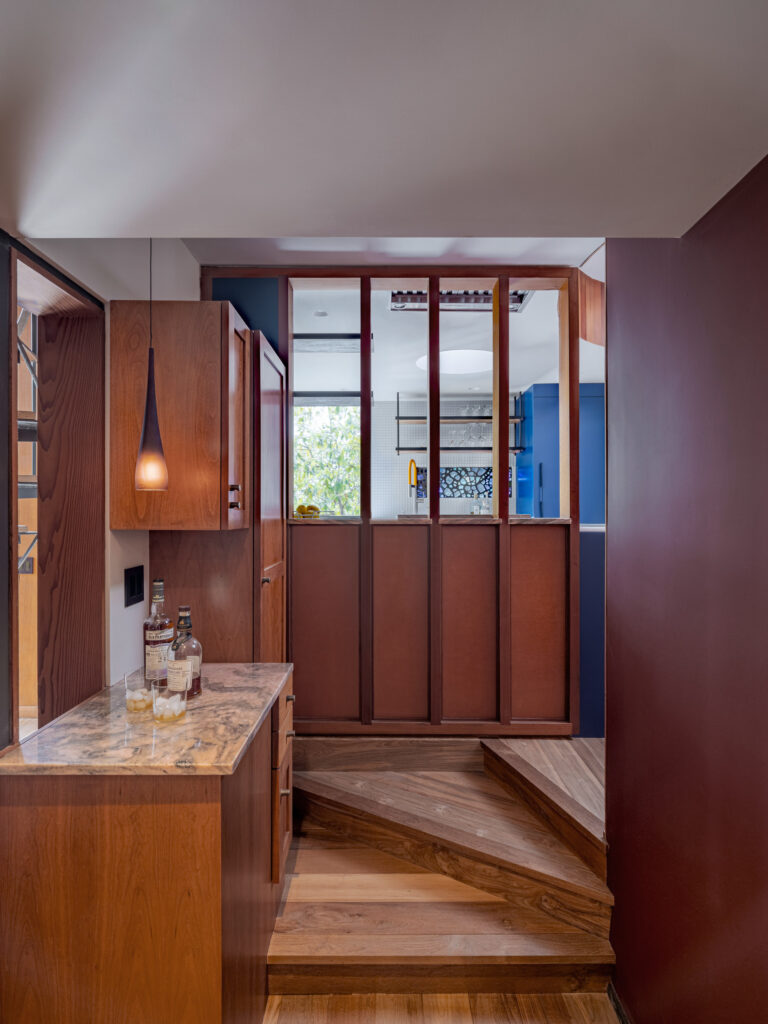 "We wanted a memory of the house but reinterpreted," says Mary Ann Gabriele Schicketanz.
"In essence, there is no original intact building, but a morphing architectural entity subject to ongoing changes by the owner, and architect Henry Hill. Our project inlays our design endeavor consistent with our times and fundamentally continues the evolutionary history of this project with the new generation of owners."
Studio Schicketanz | studioschicketanz.com
Photography by Tim Griffith