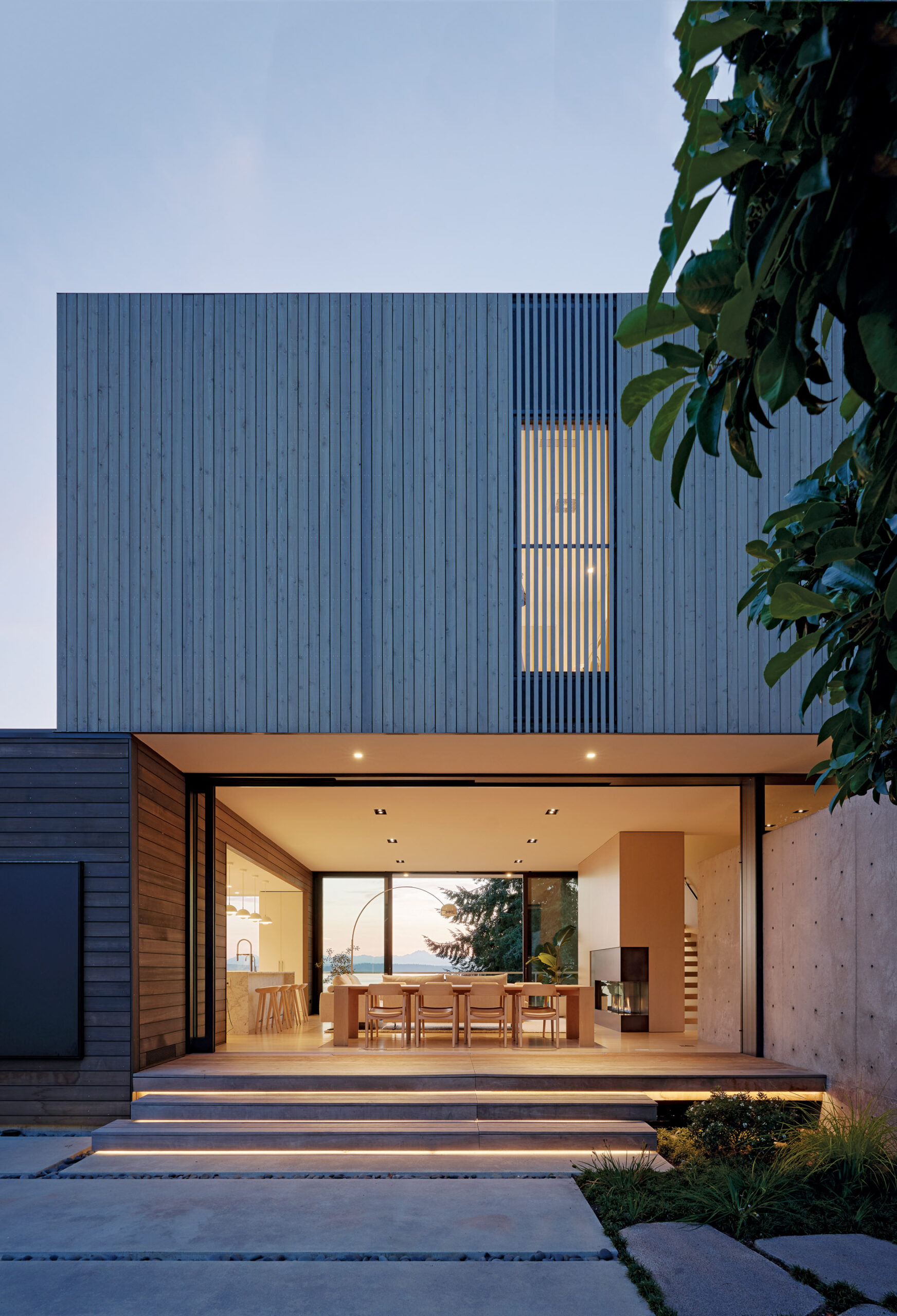 In Seattle, This Home Designed by Heliotrope Architects Enables Dwellers to Experience Another, More Peaceful World
Enjoying water and mountain views, favoring the inside-outside connection, and making the most of the beach proximity were at the top of the list for this married couple who grew up locally and couldn't imagine raising their two children anywhere else.
"The owners were very interested in a warm, minimalist design solution and were drawn to the notion of a jewel box perched over the site," remembers Joseph Herrin, principal and co-founder of Heliotrope Architects.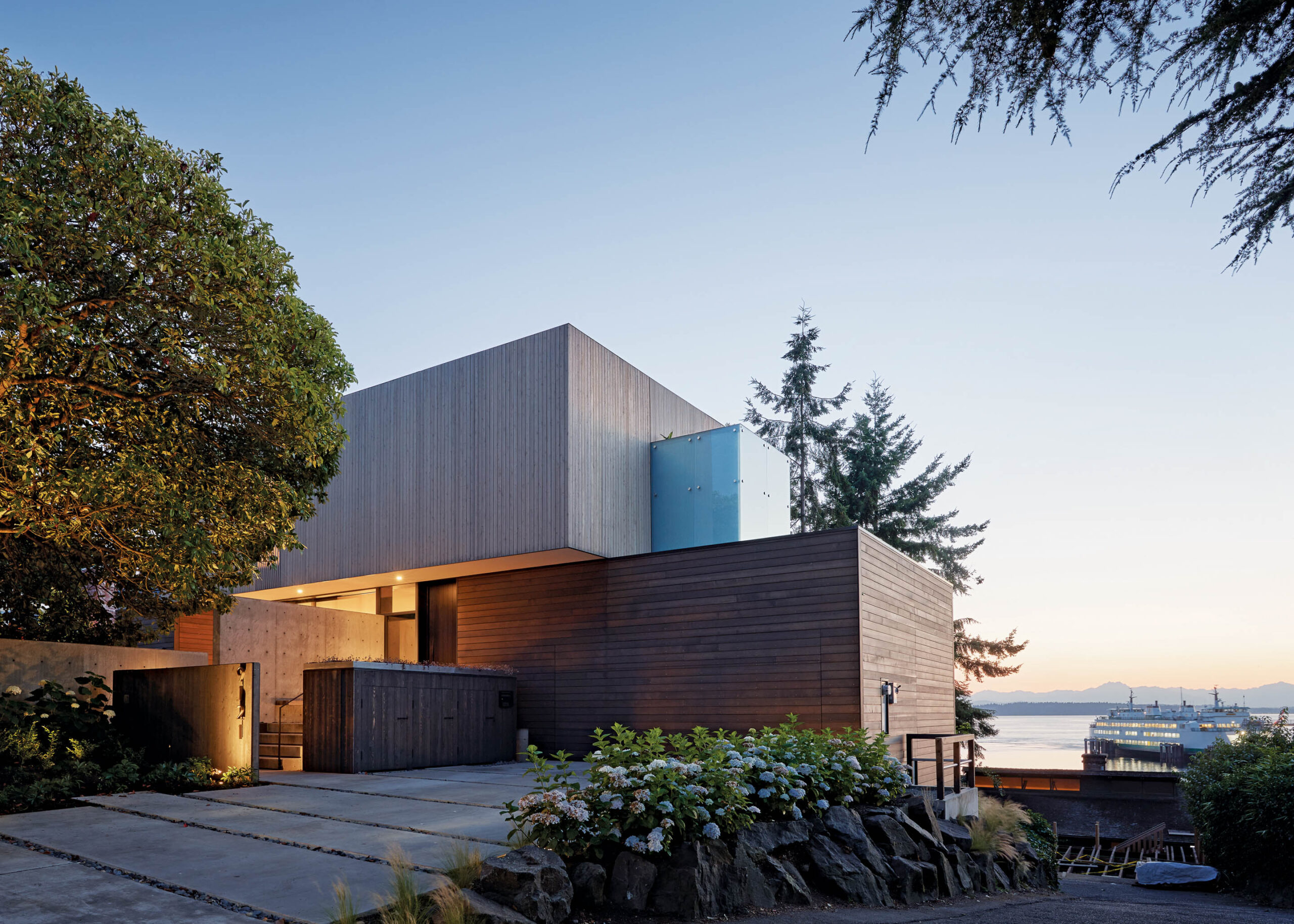 To provide acoustical protection from the busy neighborhood street, Heliotrope Architects opted for a rippling water feature.
"Illuminated at night, the fountain animates the concrete surface, so you get a great lighting effect," describes Joseph Herrin. 
The house is clad in cedar boards with the objective of having the material evolve over time.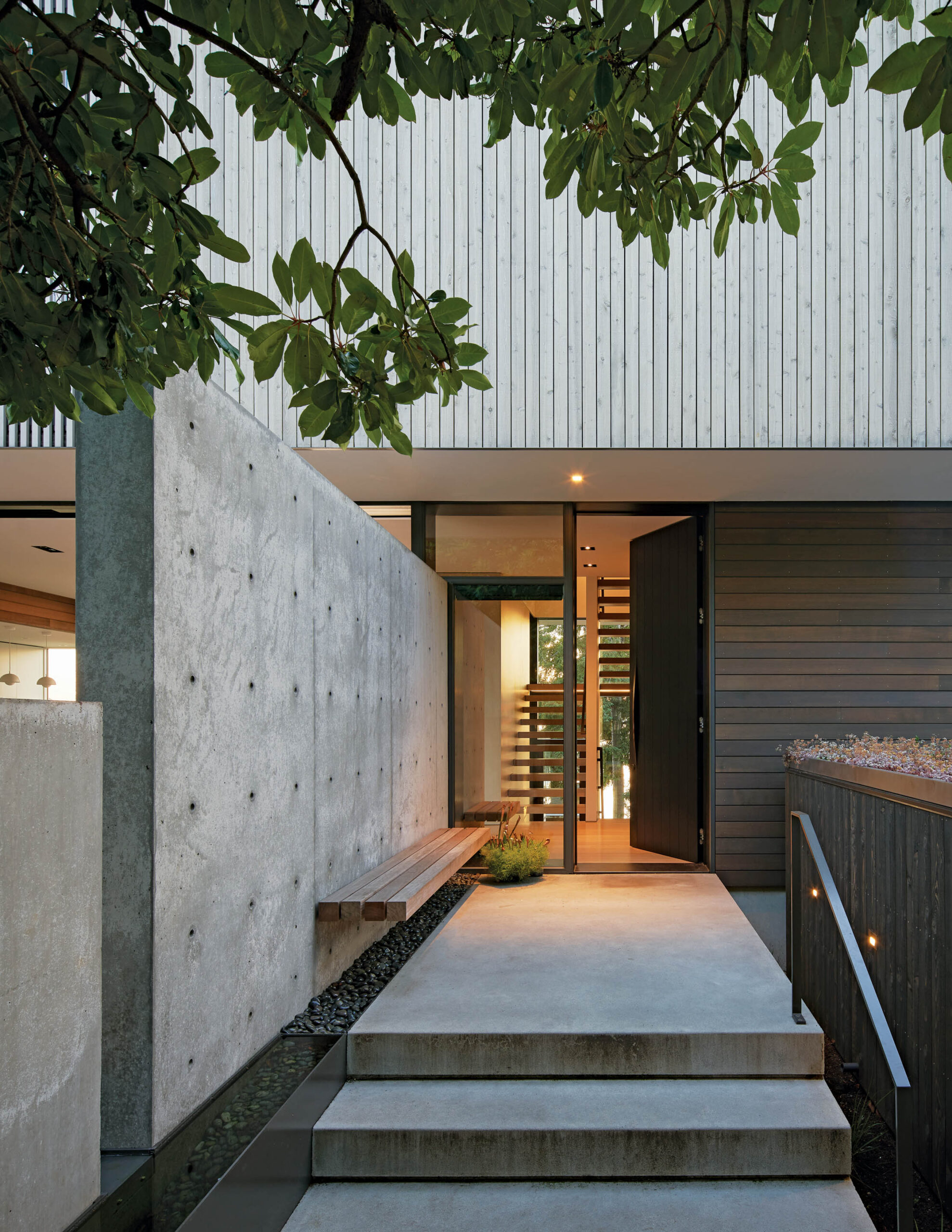 "For waterfront houses in this area, you have to design for the weather, as it often approaches from the southwest, and the cedar over time will change with the marine environment."
Opening directly to the beach and flowing out to the yard, the lower level comprises a media room, yoga studio, and wine room. Outside, a shower, spa, sauna, bar, paddleboard storage area and fire pit are an invitation to enjoy the exteriors as well.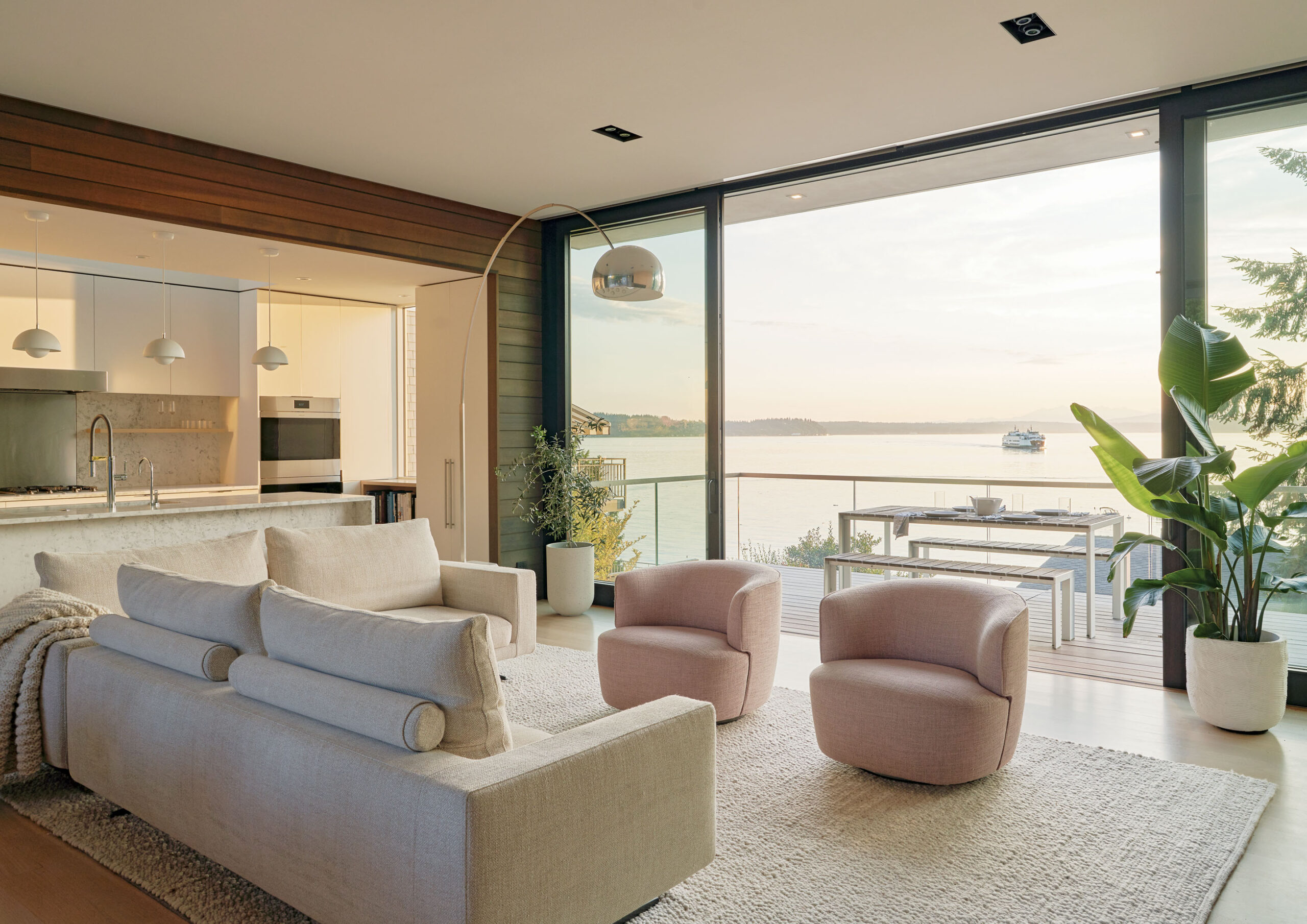 Continuing with this flow between inside and out, the main floor—with the primary living spaces and garage—gives direct access, thanks to sliding pocket doors, to a terrace garden on one side and a deck on the other. Upstairs is home to the homeowner's suite and children's bedrooms with skylights and picture windows.
"A courtyard plan would have been ideal had the site been larger, however, we were able to achieve something similar through the use of site walls, fences, hedges and a water feature, which together define a peaceful, private outdoor space adjacent to the living spaces," says Joseph Herrin.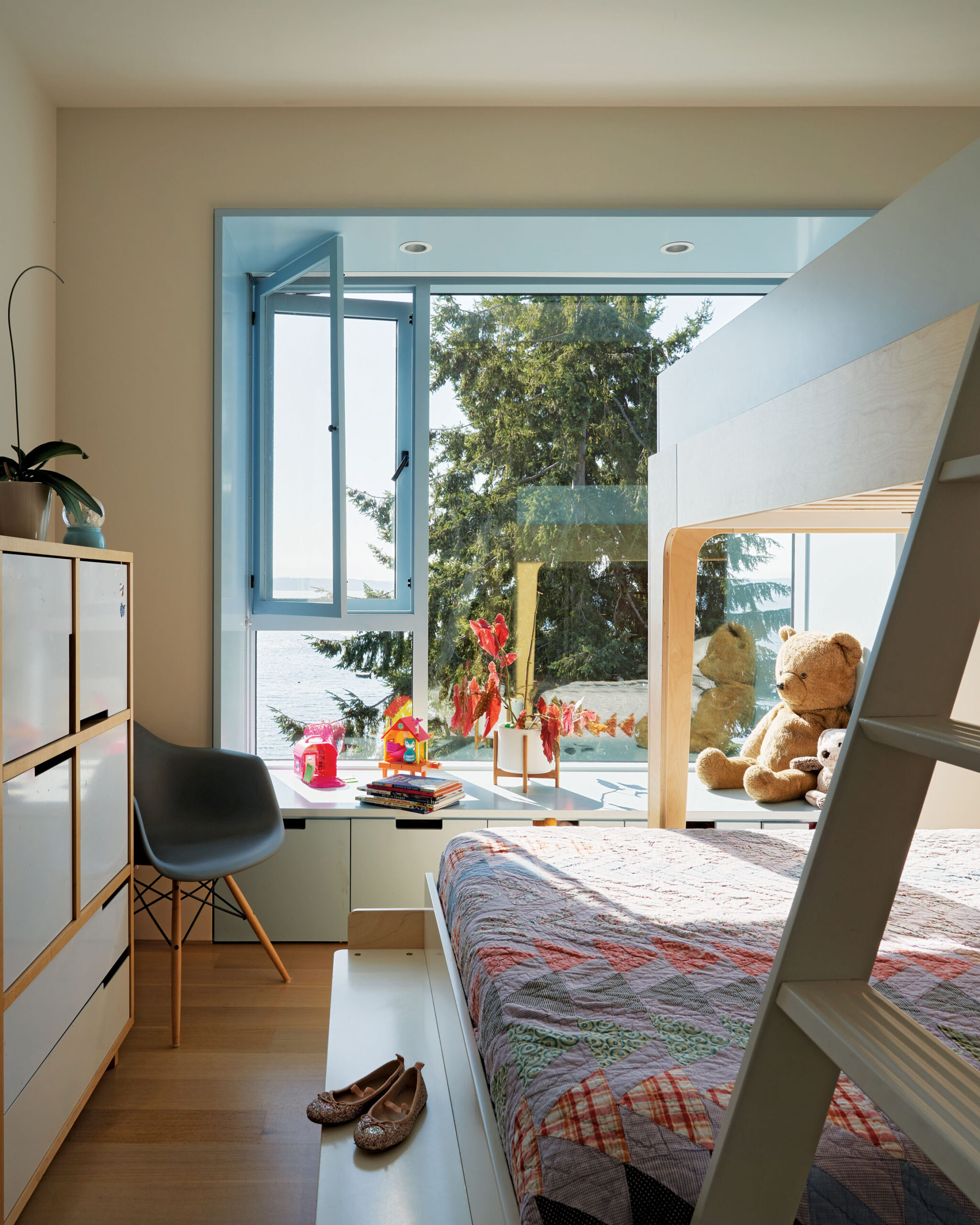 Dovetail General Contractors were the builders, Ohashi Landscape Services were the landscape architecture and Inform Interiors took on the interior furnishings for this project that gives the feeling of being a sanctuary. 
Designed to utilize every available square inch of an unusual plot, the house has become a true oasis for its inhabitants.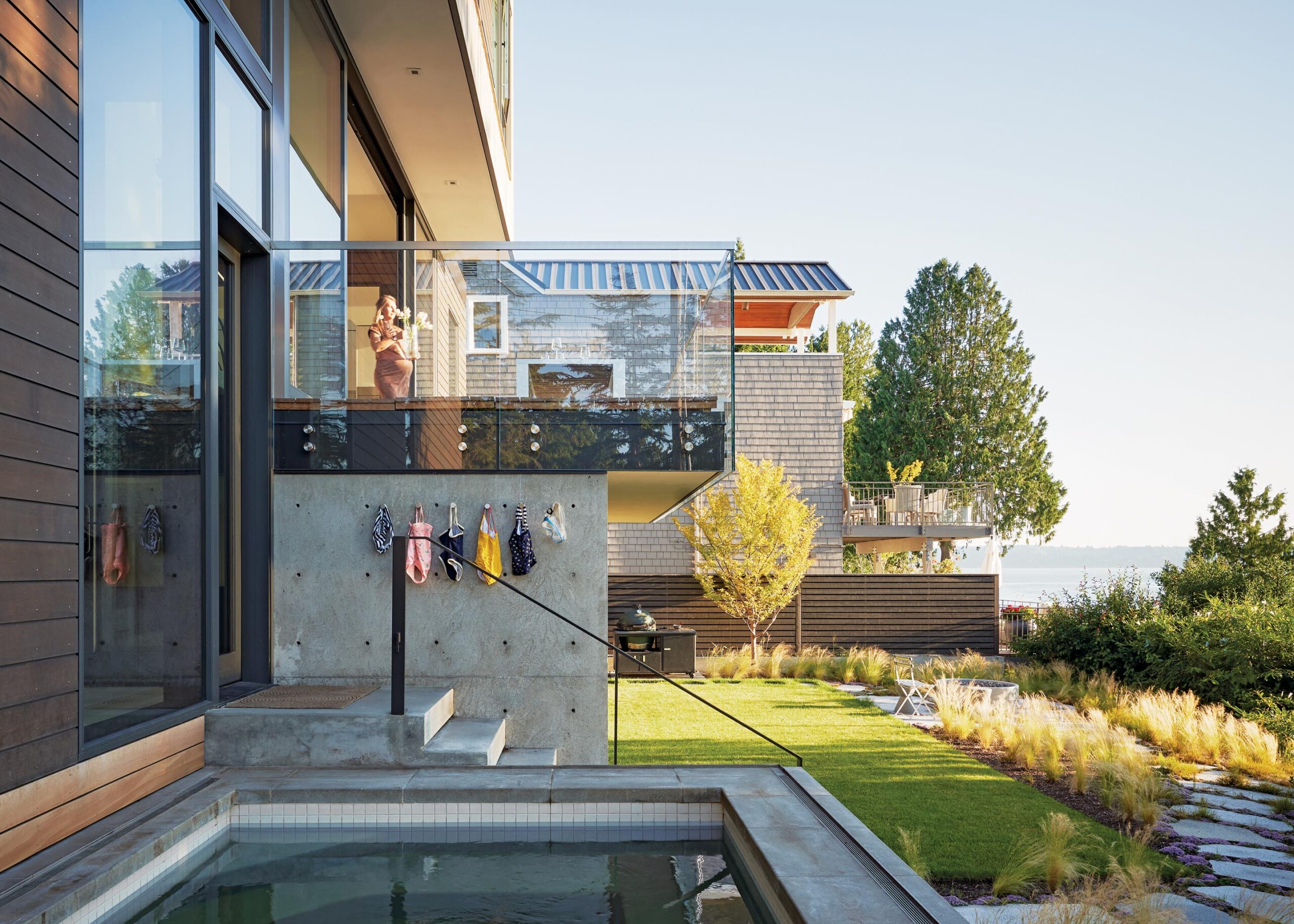 Heliotrope Architects | heliotropearchitects.com
Images: Kevin Scott