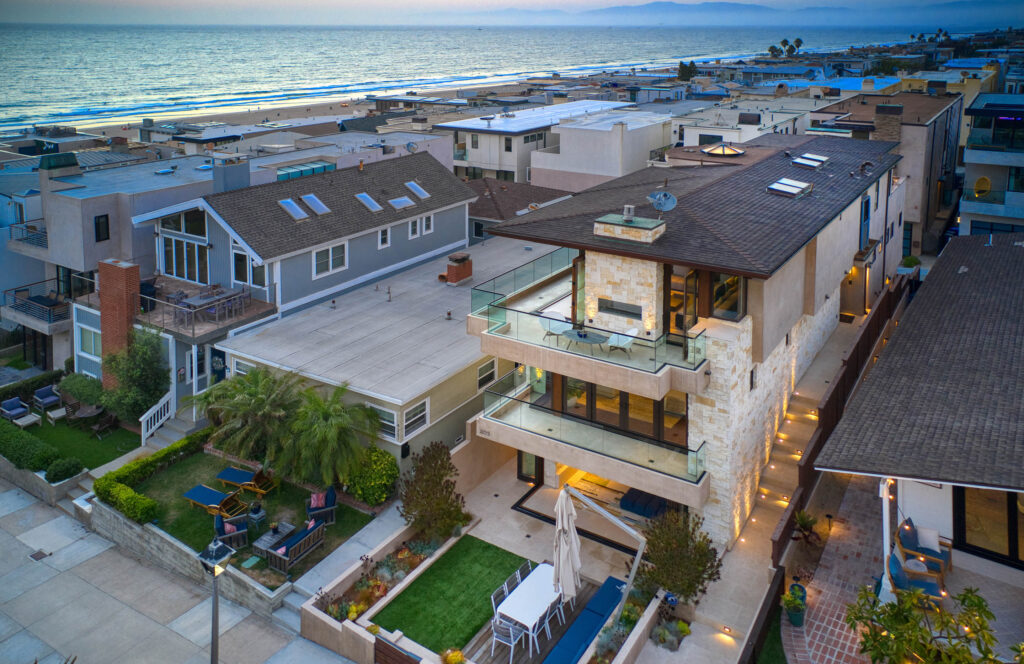 An Amply Sized Custom Home by Tomaro Design Group Makes for an Elegant Architectural Retreat Along One of Manhattan Beach's Best Walk Streets
When you come across a sleek Modernist home in the South Bay, quite likely Tomaro Design Group designed it. Helmed by prominent architect Louie Tomaro, the firm has been building luxury homes since 1990, visually engaging spaces that capitalize on the area's rich supply of Pacific Ocean light and sea-and-sand vistas. One of the architect's most visible Manhattan Beach works can be found a few doors from the beach, on 20th Street, one of the town's most idyllic walk streets.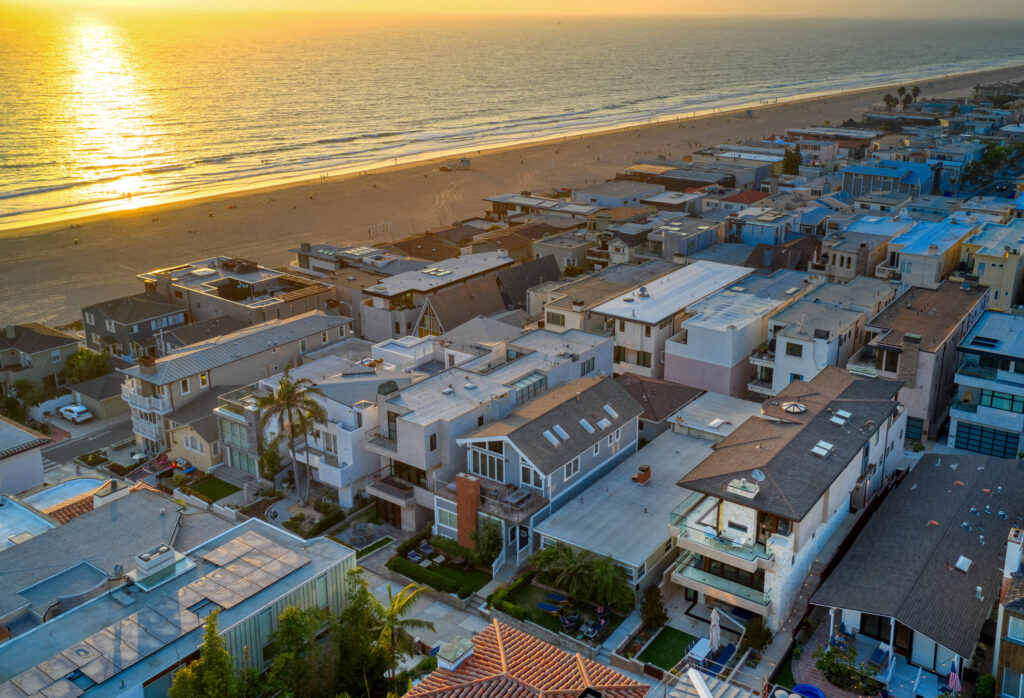 Built in 2014, "This particular house is the very best house on the street," says real estate agent Bryn Stroyke of Stroyke Properties about the four-bedroom residence, which is approximately 4,750 square feet—generously sized for this beachfront neighborhood.
"It's one of the premium walk street homes in town. The quality of the design and finishes put it over the top," says Stroyke.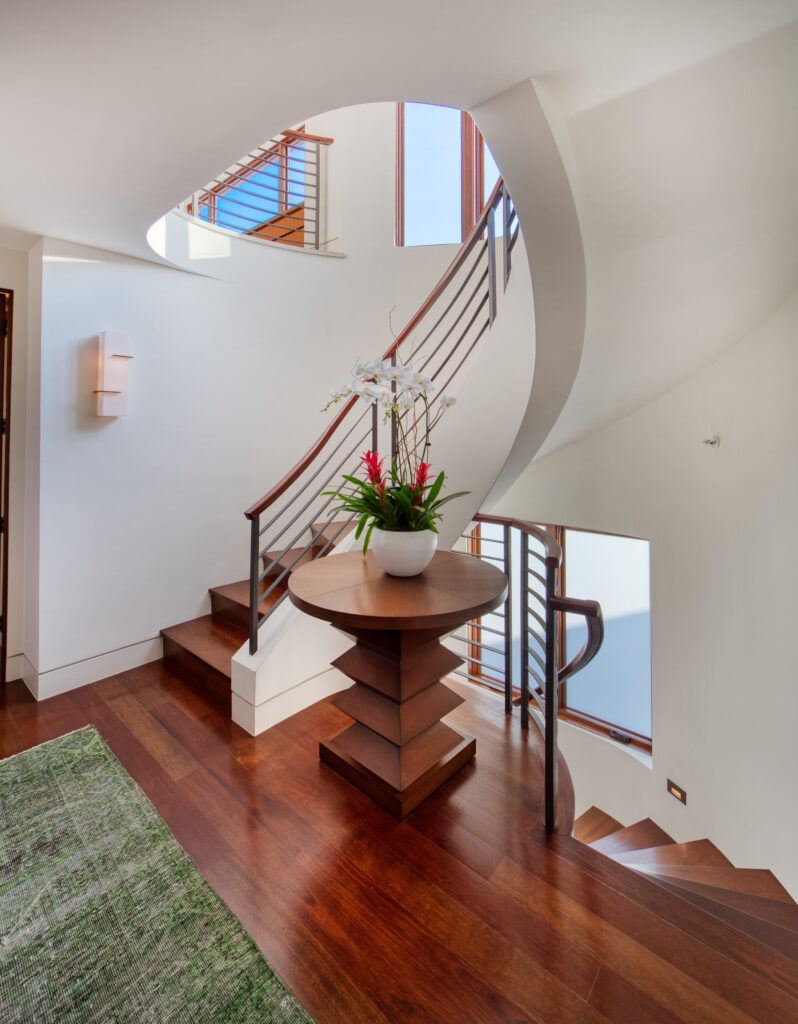 One can take the curving staircase, or step into the elevator to reach the top floor, where the airy, open floor plan offers a menu of sculpted spaces—from a streamlined kitchen with skylights and custom wood cabinetry, to a fresh-air lounge where folks can gather in front of the fire, neatly shrouded from the sky by a gleaming, wood ceiling.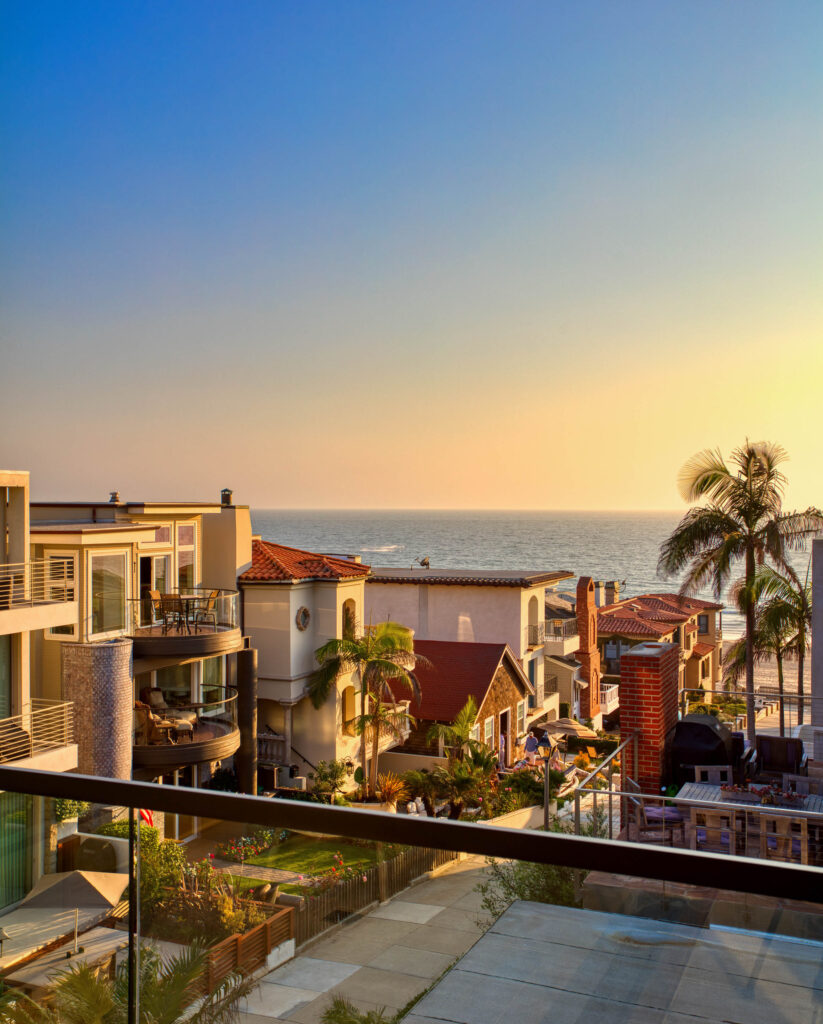 At the other end of the house, a free-flowing balcony connects to the formal living room via a sliding wall of Kolbe glass doors, letting in fresh, salt-tinged air and a glorious scene of blue sky and the Pacific Ocean.
"It's a custom-built home, not spec," notes Stroyke, adding that "the man who bought it spent additional money improving it, and it shows."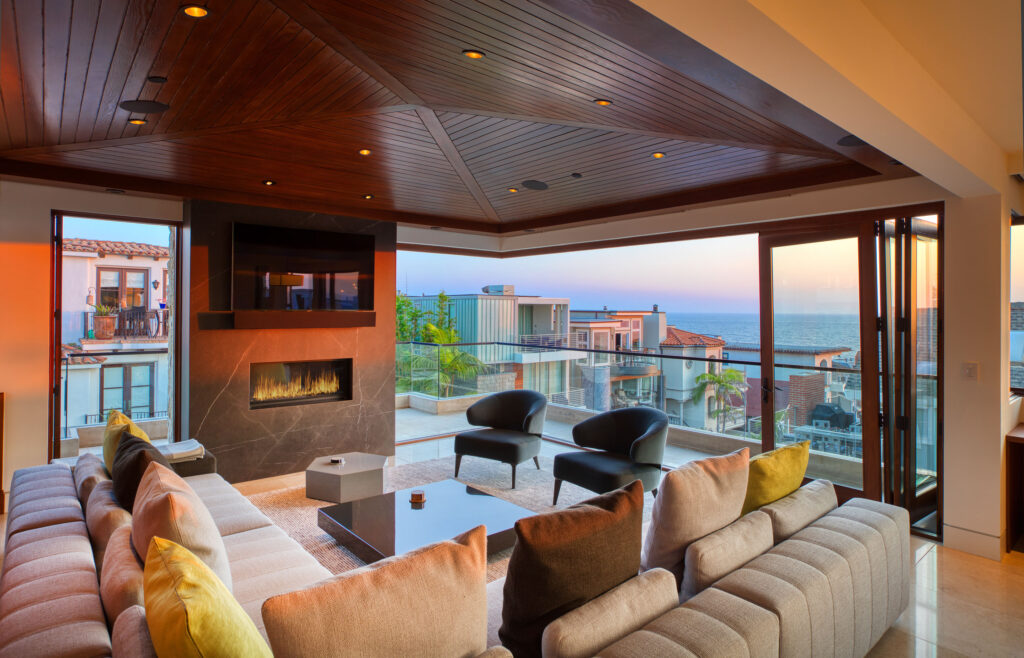 The sheer number of spaces—each distinct in their views of town and beach—where family and guests can spread out or pleasantly congregate, feel endless. This is due to the home's location, on the north side of the street and facing southbound, where ocean views are unblocked to the horizon.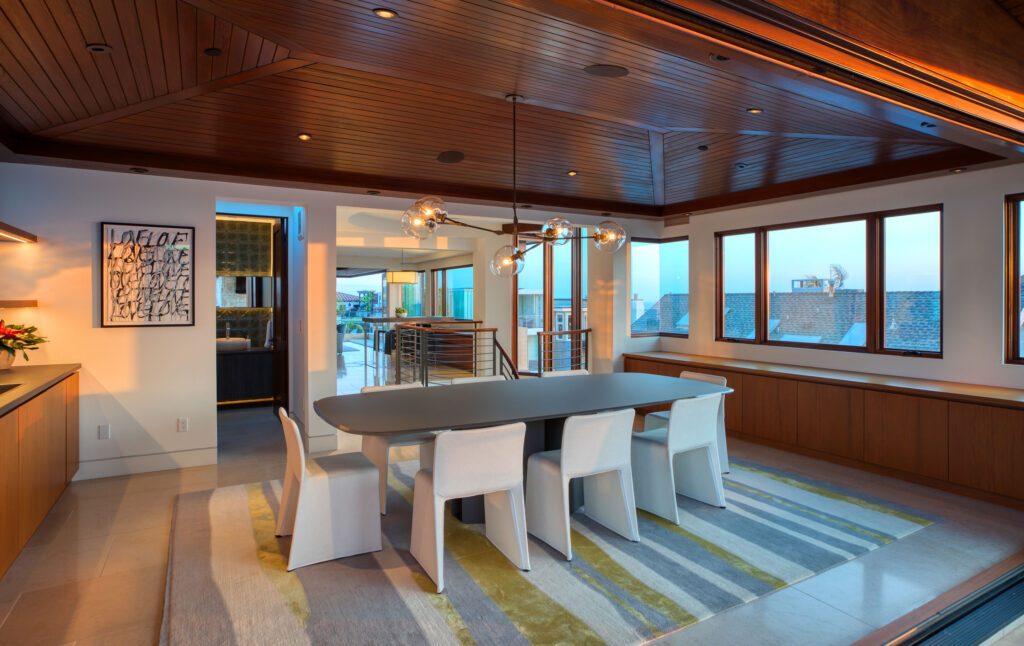 Tomaro has made the most of the lot by designing a strategic floor plan and utilizing a meticulous map of windows and open-air spaces. The result is that when walking through the home's ample footprint, one is treated to an always-shifting palette of beach light, and a kaleidoscope of views, from ocean to town. 
Both of these—beach and Downtown—are within easy reach at this home, making the experience of living here pleasantly amplified by proximity to two touchstones of Beach Cities' life.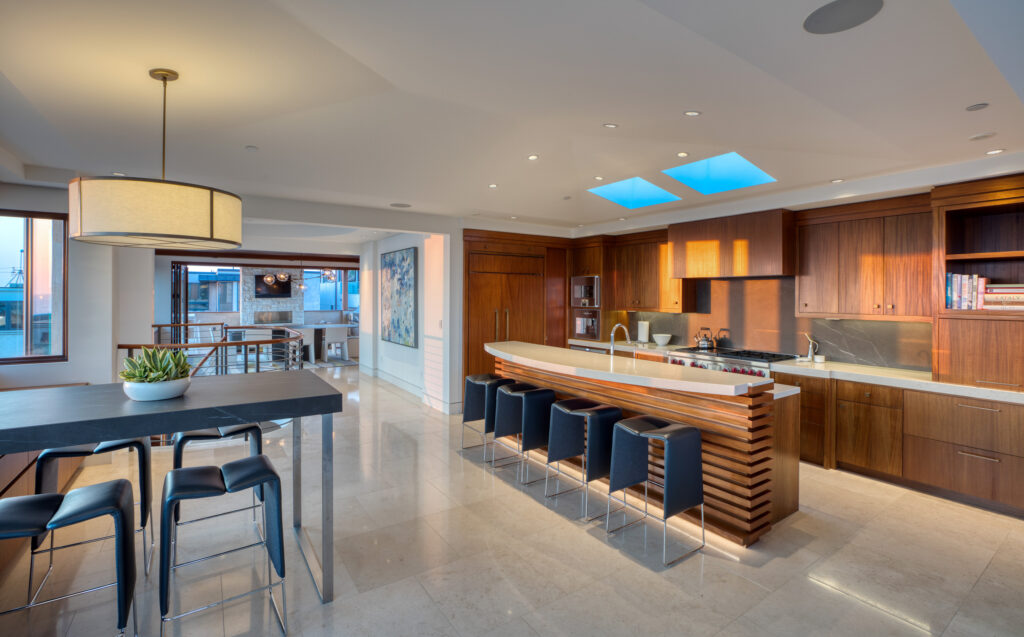 "One of the most prized walk-street locations are the streets between 16th and 20th," explains Stroyke. "They are prized because they have these beautiful gas lights running down them." With no cross streets cutting through the neighborhood, he adds, "you have two blocks of nothing but walk street; then there's ocean and the beach."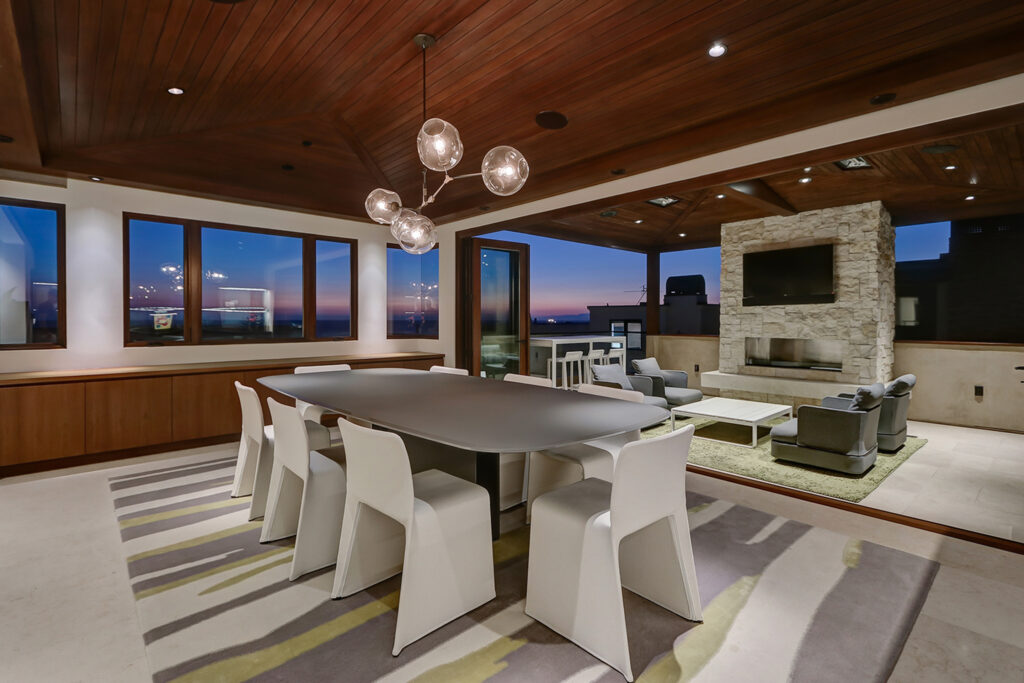 In this case, a wide and pleasantly sloping walk street punctuated by the palm trees and tidy landscaped lawns of this welcoming residential area. "It's the quietest area at the beach," Stroyke says of this mellow swath of beachfront.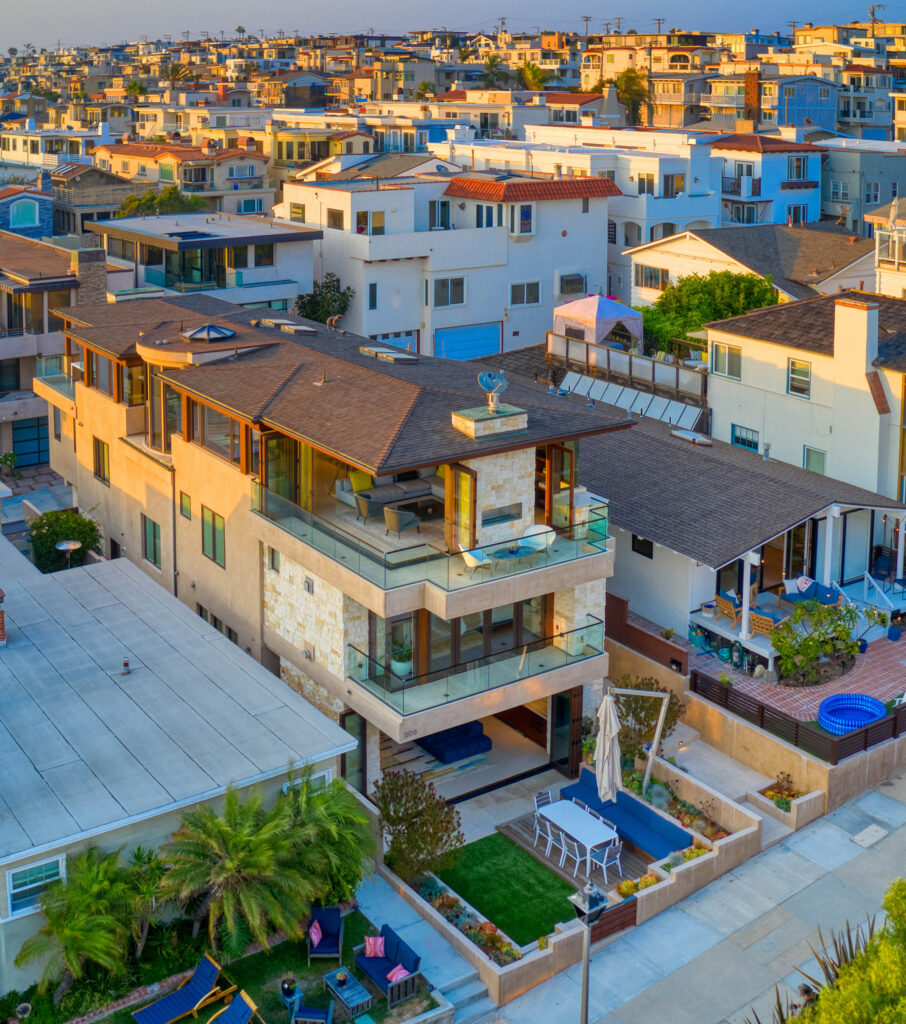 Strolling along the Strand, one reaches the restaurants and boutiques of Downtown Manhattan Beach in about 10 minutes—a boon for when one wants to tuck the car in the three-bedroom garage and stay close to home for a while.
During such times, there's much to do within the walls of this home. The home's entry level is devoted to bedrooms, including a fireplaced ocean view master suite that opens onto a private deck—a pleasant feature that welcomes the day with beach air and charming views of the walk street.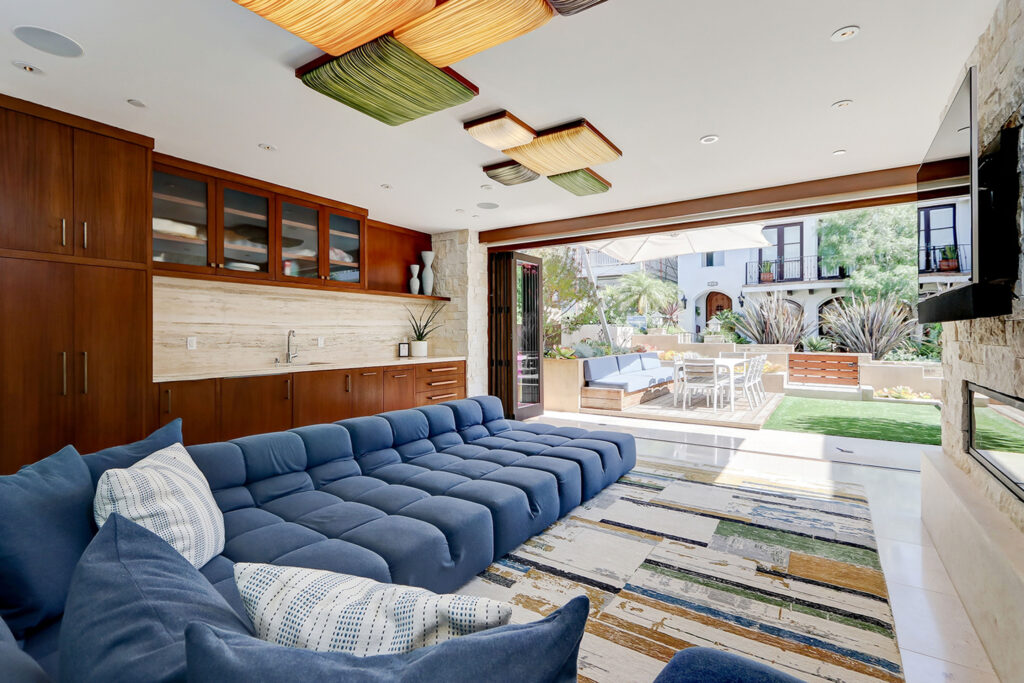 The street level of the residence is equipped for the sociable atmosphere of the neighborhood: one can entertain on the landscaped front yard, which is neatly bordered by a gated semi-wall.
From here, gatherings can extend into a comfortable living room that's equipped with a fireplace and a butler's kitchen. A rare and welcome feature in this home is its basement—unusual to find in a walk street home, Stroyke points out—where a custom movie theater is found, along with a flex room that can accommodate a gym or a wine bar.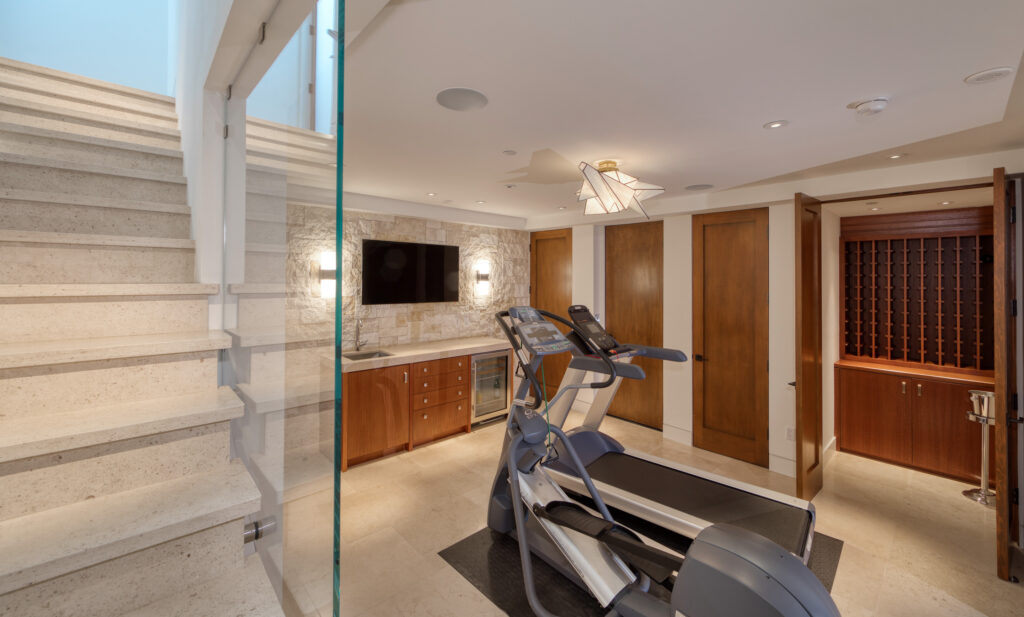 "It's a smart home," Stroyke adds, "so it's got a great technology package that you can run off your iPad or iPhone."
When one looks for an ideal luxe home at the beach, there's often a piece missing—whether it's the views, the floor plan, the quality, or location. In this rare case, an architectural home has been crafted to meet the excellence of its address and fulfill all practical needs and comforts of its modern-minded inhabitants.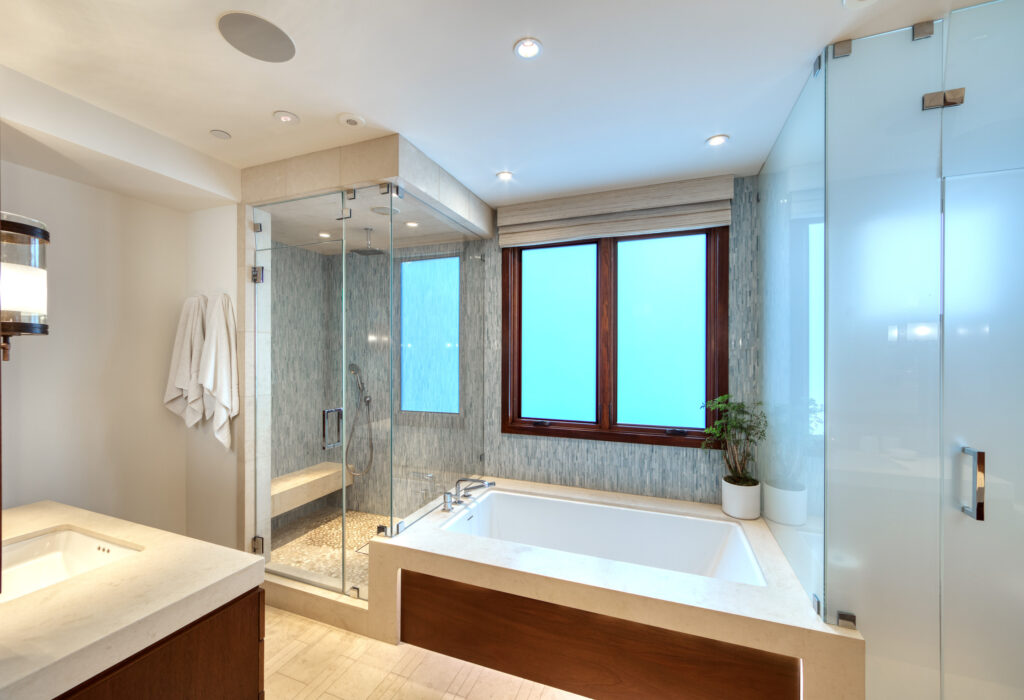 Add to this the unmatched atmosphere of life along one of Southern California's best beachfronts, and one might find they've met the wish list of living well at the beach.
Or, to put it more plainly: "It's one of the best houses in town," says Stroyke, "and that's because of its combination of location, square footage and quality."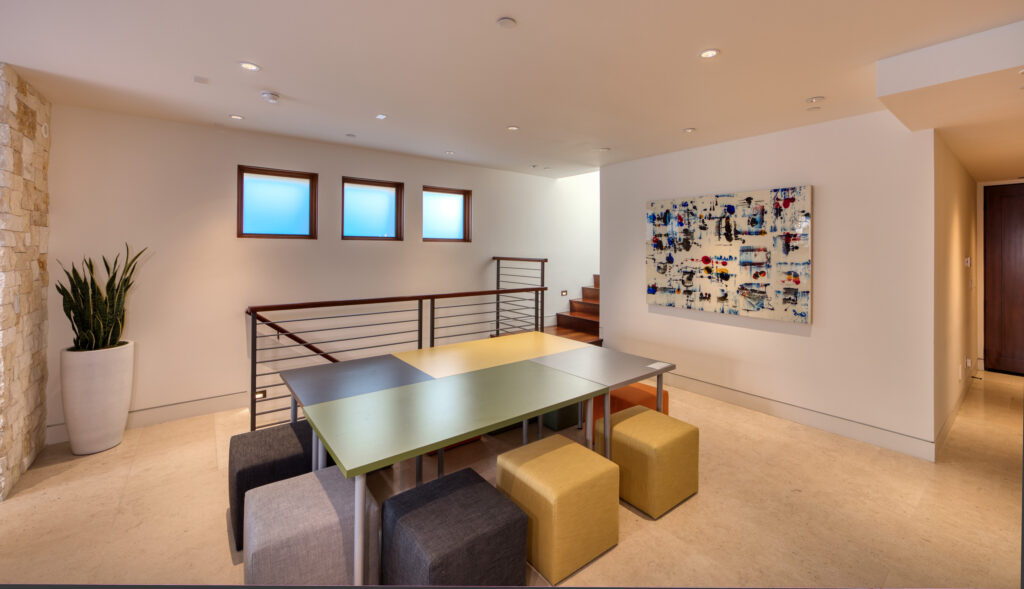 Bryn Stroyke | 310.880.3436 | DRE 00855690
Stroyke Properties Group | Bayside Real Estate Partners
List Price: $10,500,000
Photographs by Paul Jonason