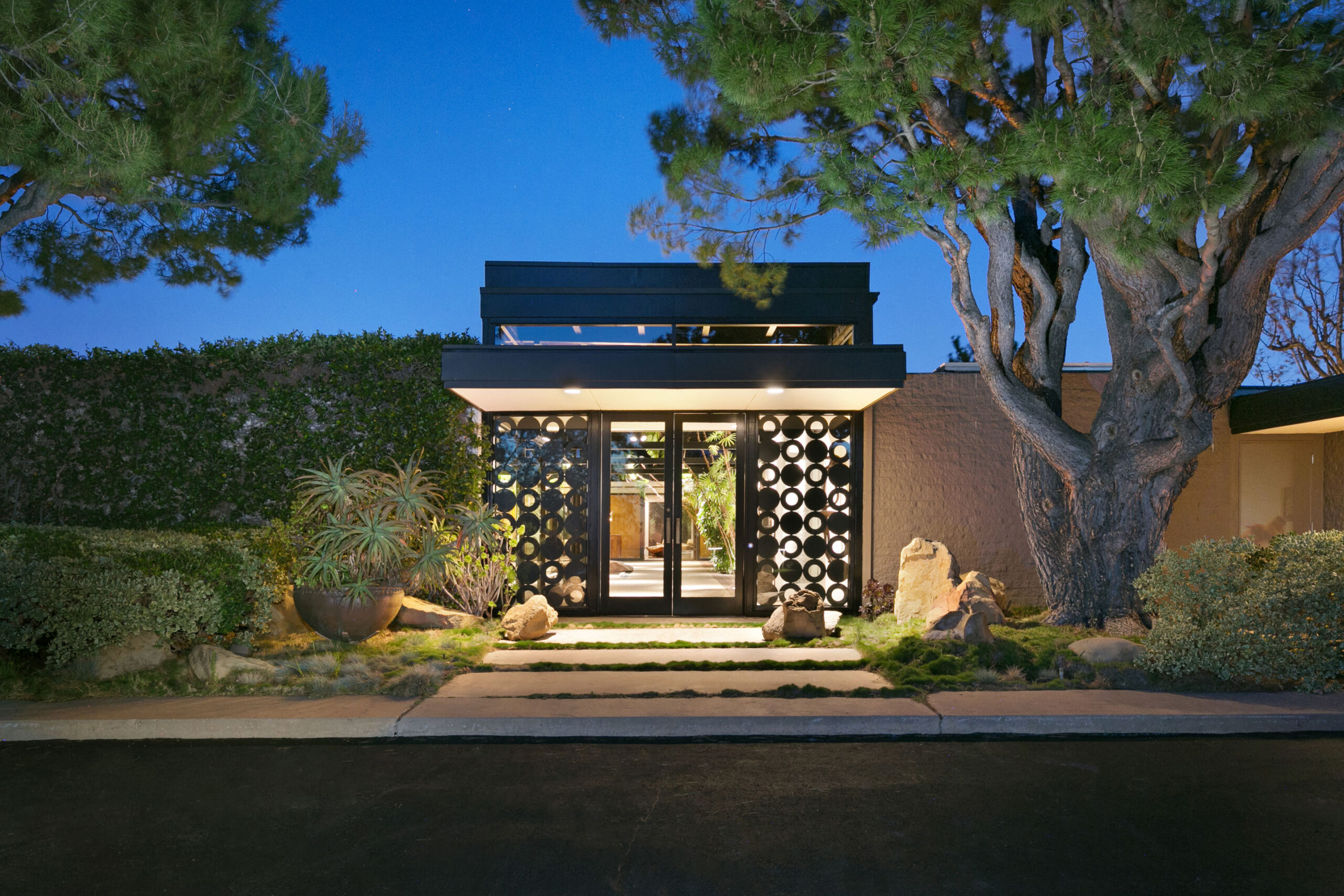 In Topanga, 22035 Saddle Peak Road Designed by Ladd & Kelsey Blends the Interior Spaces and the Surrounding Landscape Through Its Architecture
Providing exceptional coastal and mountain views in a peaceful atmosphere, Topanga has attracted creative people and celebrities since the 1920s, including Dennis Hopper, Robin Williams, Linda Ronstadt, Neil Diamond, and Jim Morrison.
Designed by renowned architects Ladd & Kelsey, this 13-acre property can be discovered beyond a steel gated entry that leads to oversized glass doors and a gallery that opens to the courtyard.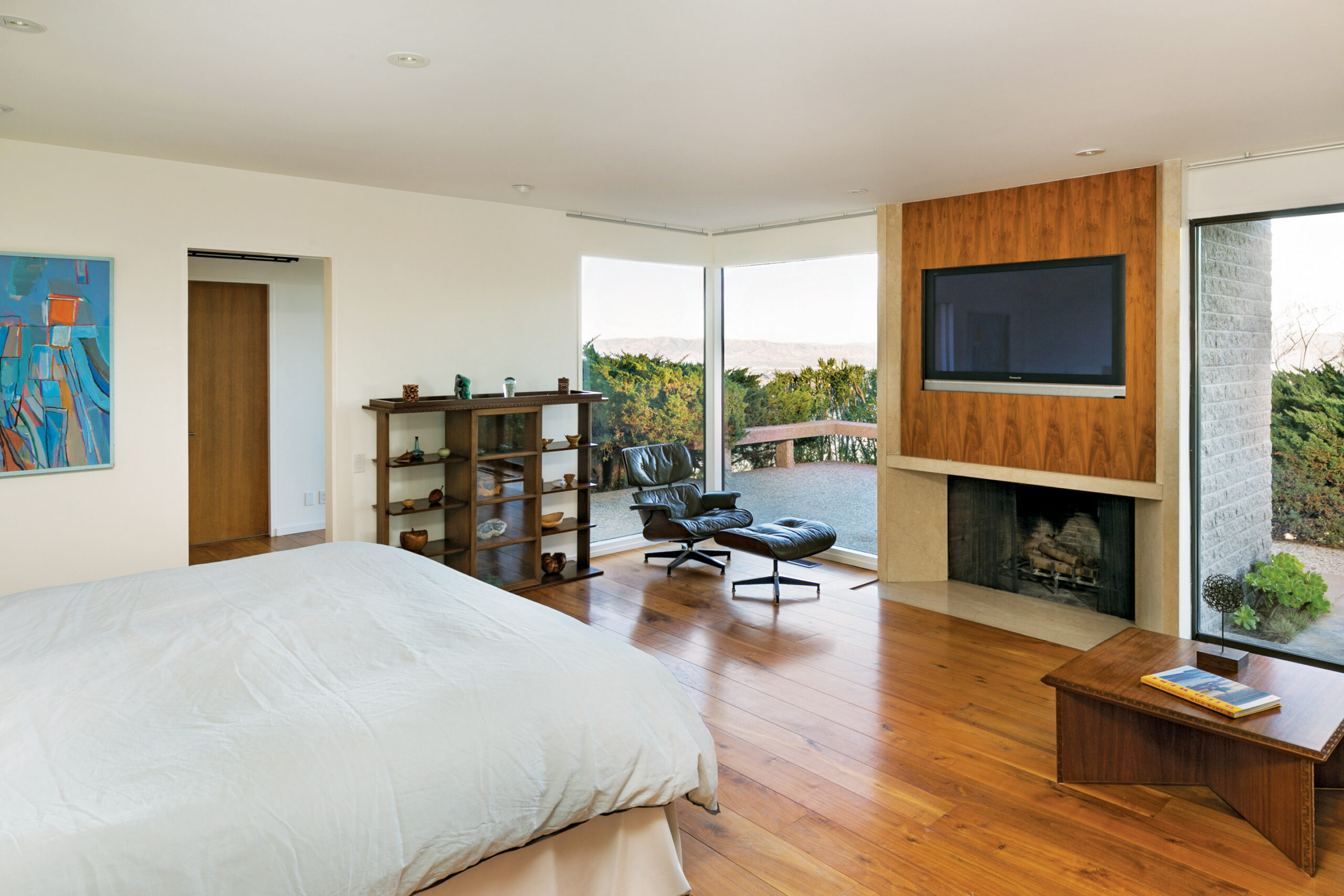 "Ladd & Kesley masterfully oriented the house in a way that beautifully relates the interiors with the landscape and vistas, creating a feeling of awe and calm at the same time," says listing agent Christina Hildebrand of Crosby Doe Associates. 
Visual interest pervades this modernist home's design, where a breathtaking panorama is omnipresent. Elegant yet warm, the house has four bedrooms, including the master suite that features a fireplace, its own large bath, a dressing room, two cedar walk-in closets, and a kitchenette.
In addition to the four-car attached carport, a 3,300-square-foot multifunctional building located across from the house includes a workshop, two bathrooms, and storage space, among others.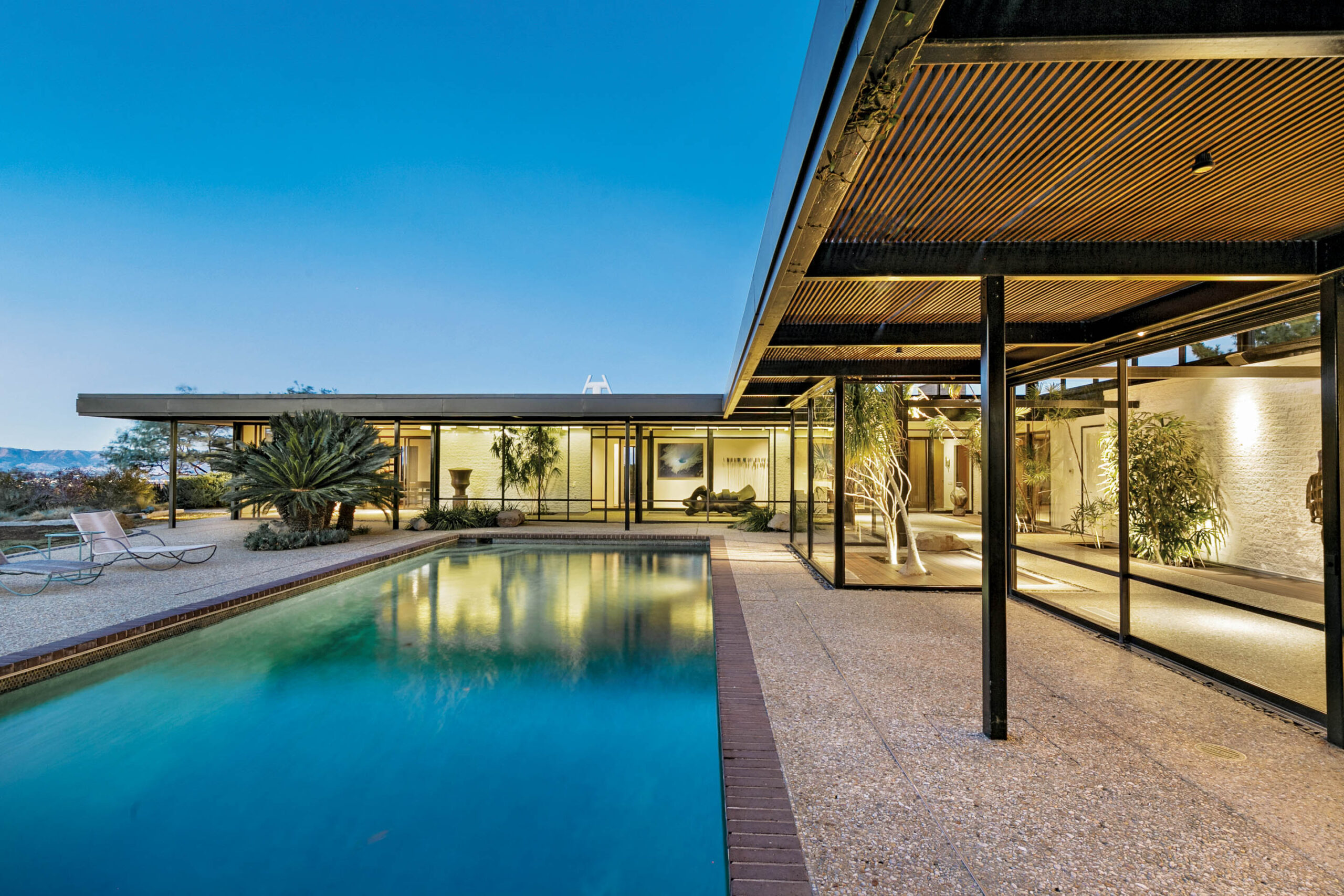 "The contemplative relaxed ambiance feels very comfortable," concludes Christina Hildebrand.
Christina Hildebrand | 310-890-3313 | DRE# 01394146
Crosby Doe Associates
Images: Cameron Carothers