Westside Digs • November 11, 2021
ON THE COVER A View to To A Thrill: Residence 903 offers the freedom of One Coast's lock-and-leave living experience, the convenience of its ideal location and the unparalleled luxury and beauty of its finest one-level homes presented by Bree Long of etco Homes.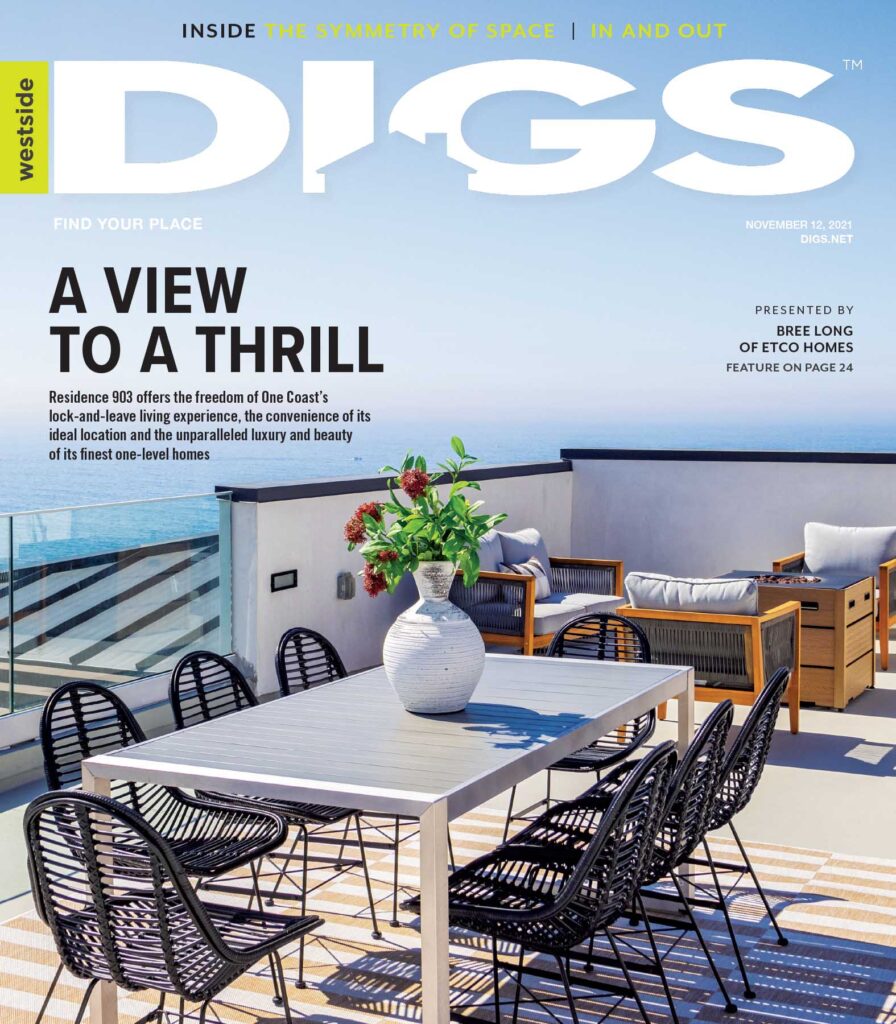 Read this Issue Now!

What's inside?
Featured Articles in This Edition