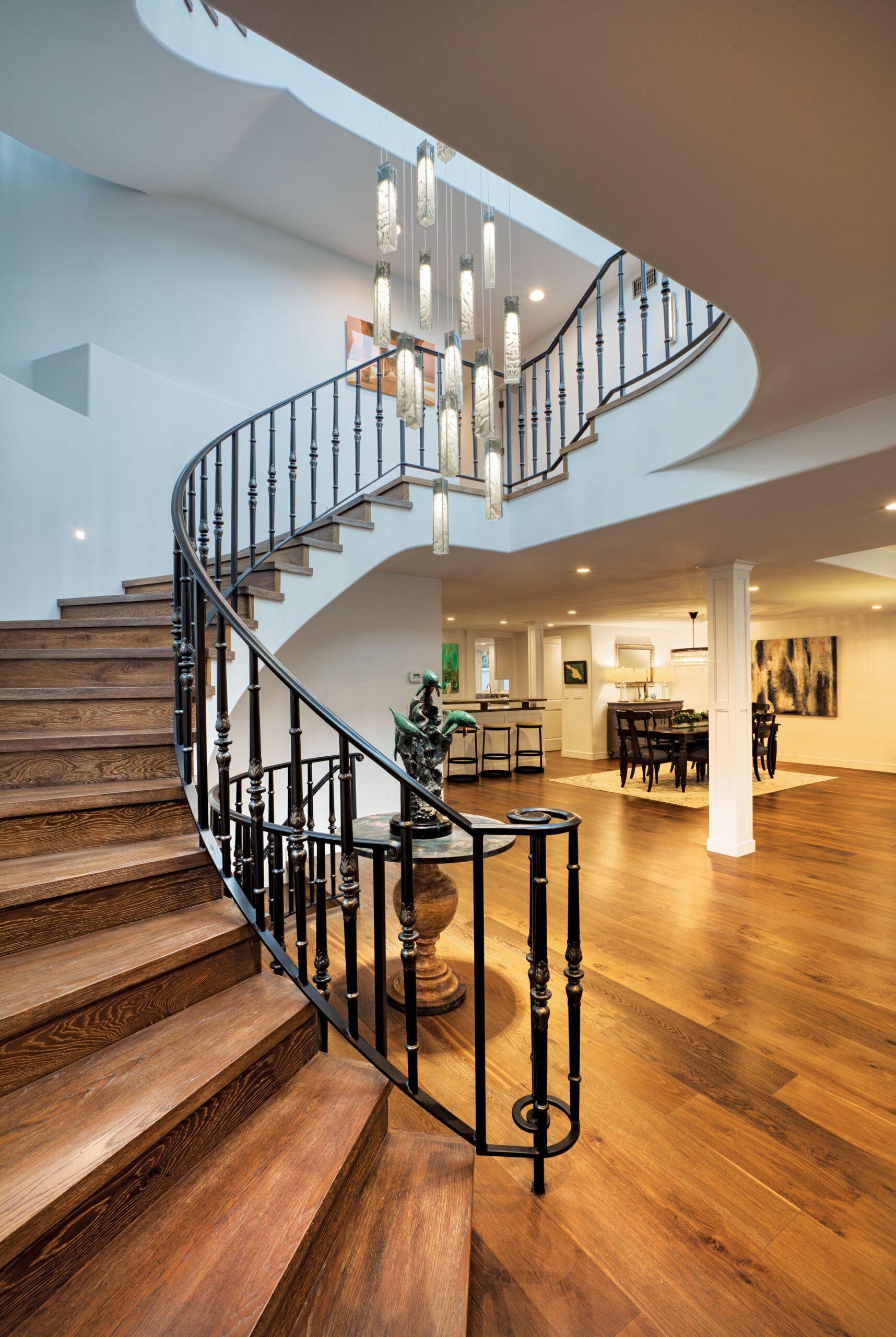 South Poinsettia Avenue, a block east of the Valley/Ardmore greenbelt, is the center of Manhattan Beach's Hill Section—a roomy niche of big homes and broad streets that, due to its elevation, offers some of the most stellar views in the Beach Cities. Like high-altitude panoramas of the Pacific Ocean that seem to shift color every hour, from mornings where the coastline seems drenched in gold, to the white-cloud-filled skies of mid-day and the deep hues of sunset, where the sky is streaked in purple, orange and blue. 
"It's a unique property," describes real estate agent Lauren Forbes of The Lauren Forbes Group at Compass. "The homeowners are family oriented, love to entertain and custom-remodeled it into a very sophisticated, traditional style home."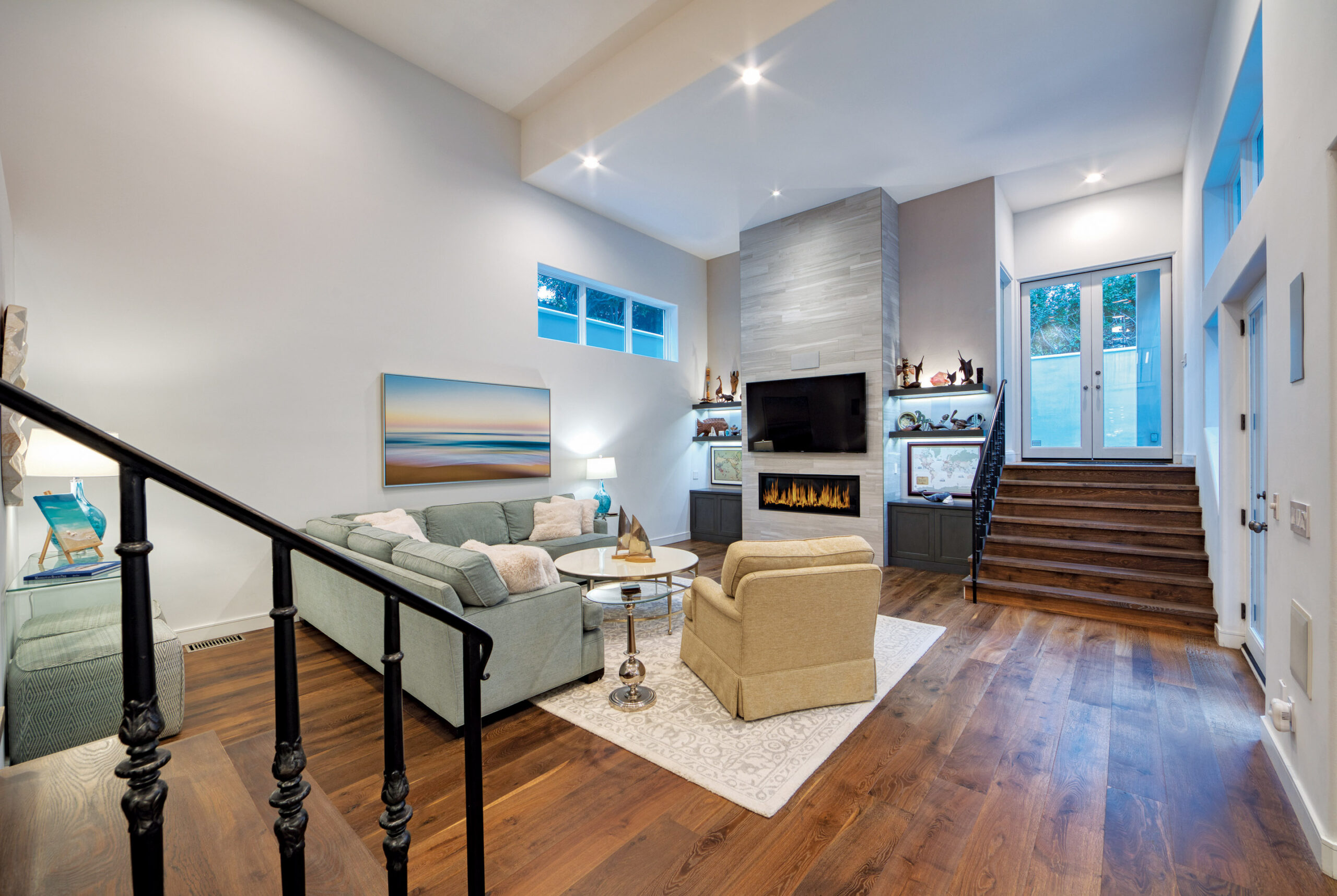 The result is a supremely user-friendly residence distinguished by an airy, open scale and plenty of outdoor spaces where you can enjoy domestic life and social life in equal measure—and make the most of those broad coastal views. (The project, completed about six years ago, features the work of Beach Cities interior designer Tasha Pappas Gates, and that of Lionel Rosales from East 23rd Builders.)
"They spent over one million," adds Lauren Forbes. "Every inch was taken down to the studs and completely redone."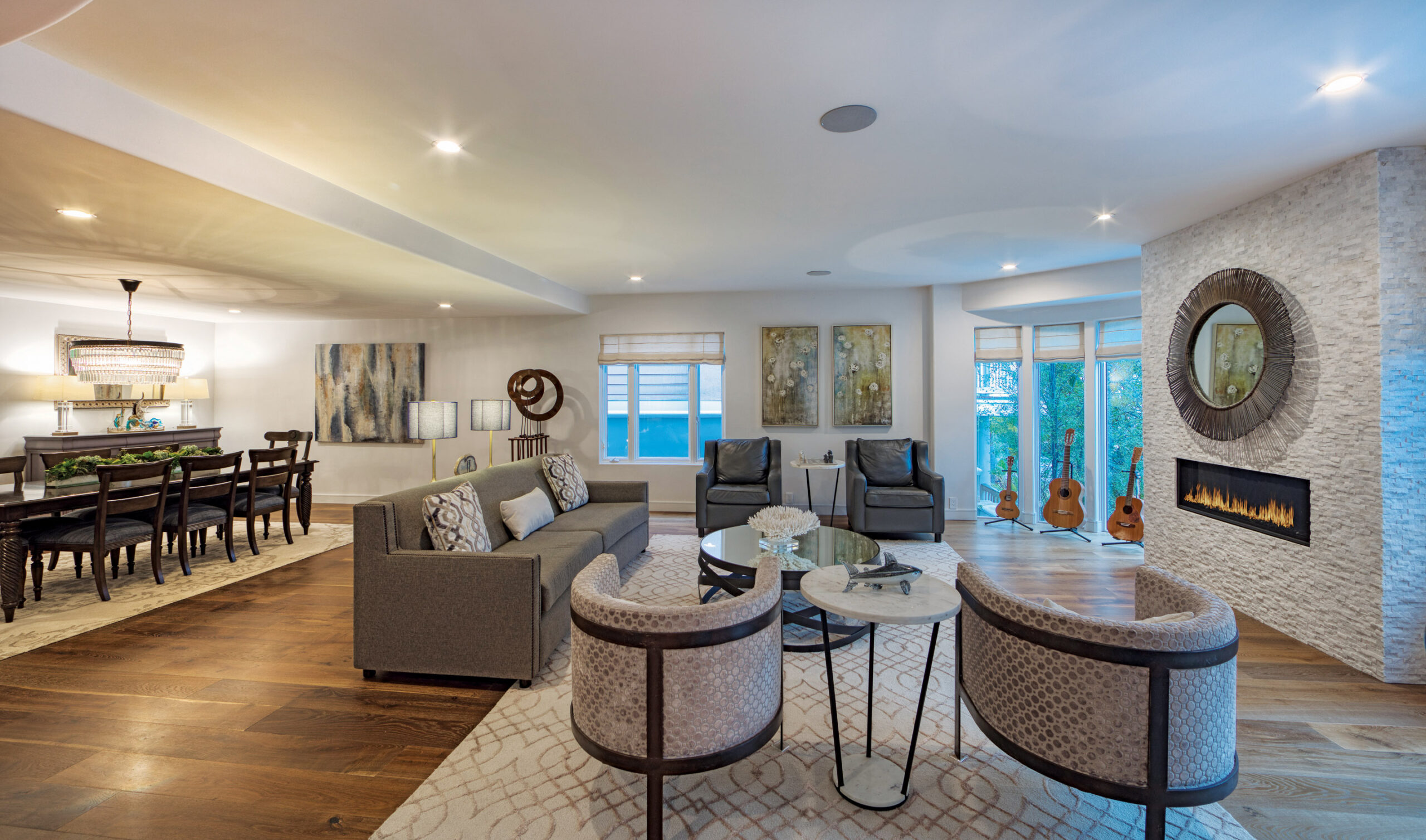 Entering through the black-lacquer front doors on the street level, visitors walk through a bright foyer and are introduced to a grand circular staircase housed in a bright turret lined with windows—the heart of the 6-bedroom, 6-bathroom home where natural light cascades throughout the three main living levels. (A fourth, lower level includes a dedicated wine room and an oversized garage that, in keeping with the ample scale of the home, provides parking for up to four cars.)
On the main level, an elegant living room with a fireplace and a formal dining room are situated on one end of the open floor plan. On the other side of this level—separated by an elegantly minimalist wet bar with seating for three—is a bright kitchen with a large island at its center, plus a welcoming family room where flames flicker in the fireplace, its mantel an impressive floor-to-ceiling slab of grey stone.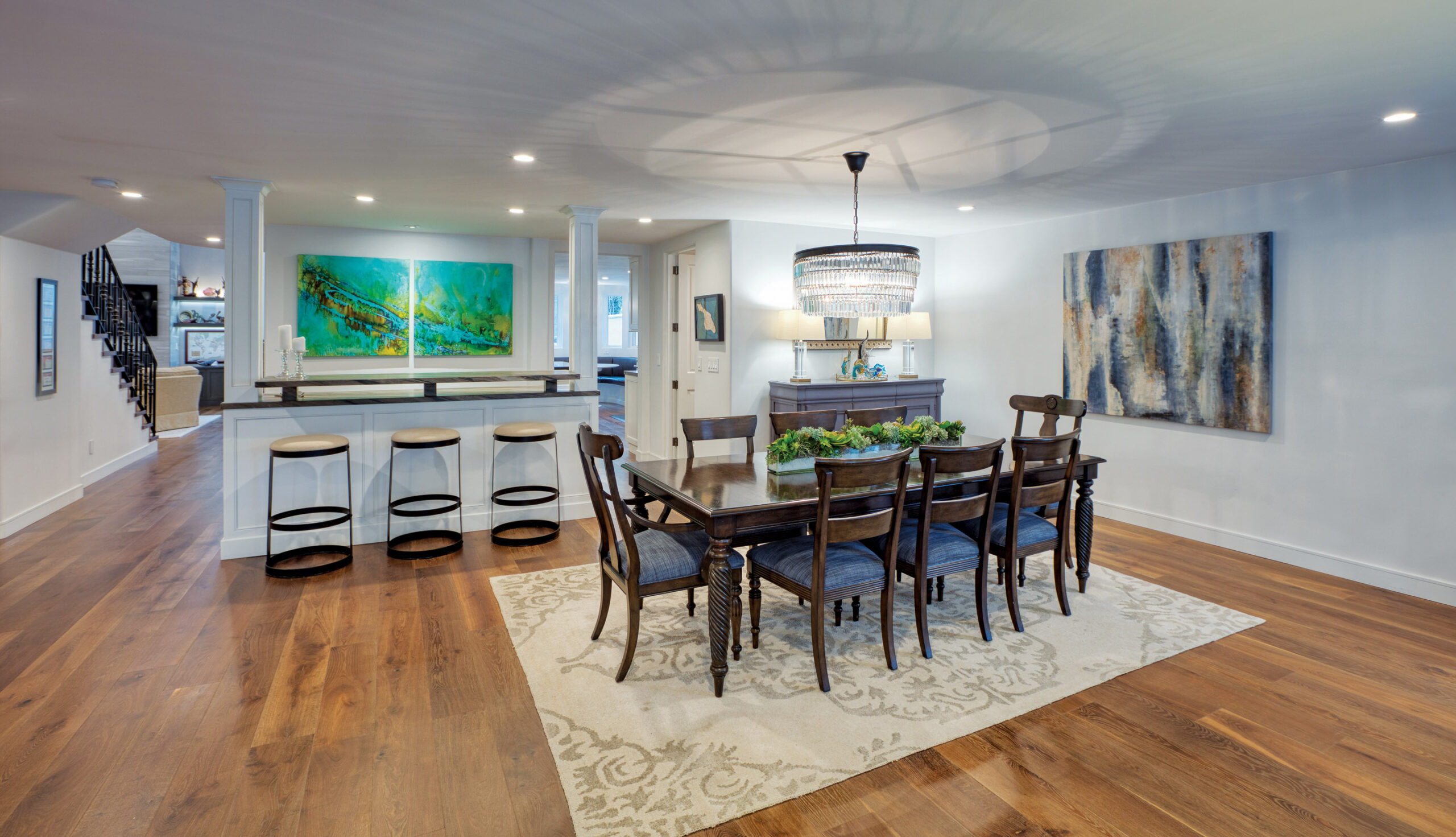 "You have two distinct areas that are great for entertaining, and they are both located near each other," points out Lauren Forbes, describing how these respective spaces could house a party where adults congregate in one area and children in another.
In support of this are French doors opening onto a manicured green space and a covered outdoor entertaining area, equipped with heaters and a sound system. This nicely private area also has an exterior staircase so guests can reach the home's upper-level decks.
This floor is also notable for its accessibility: With an en-suite bedroom located on this level, the ground floor becomes an all-inclusive living space for someone who prefers or requires single-floor living, with no stairs to navigate.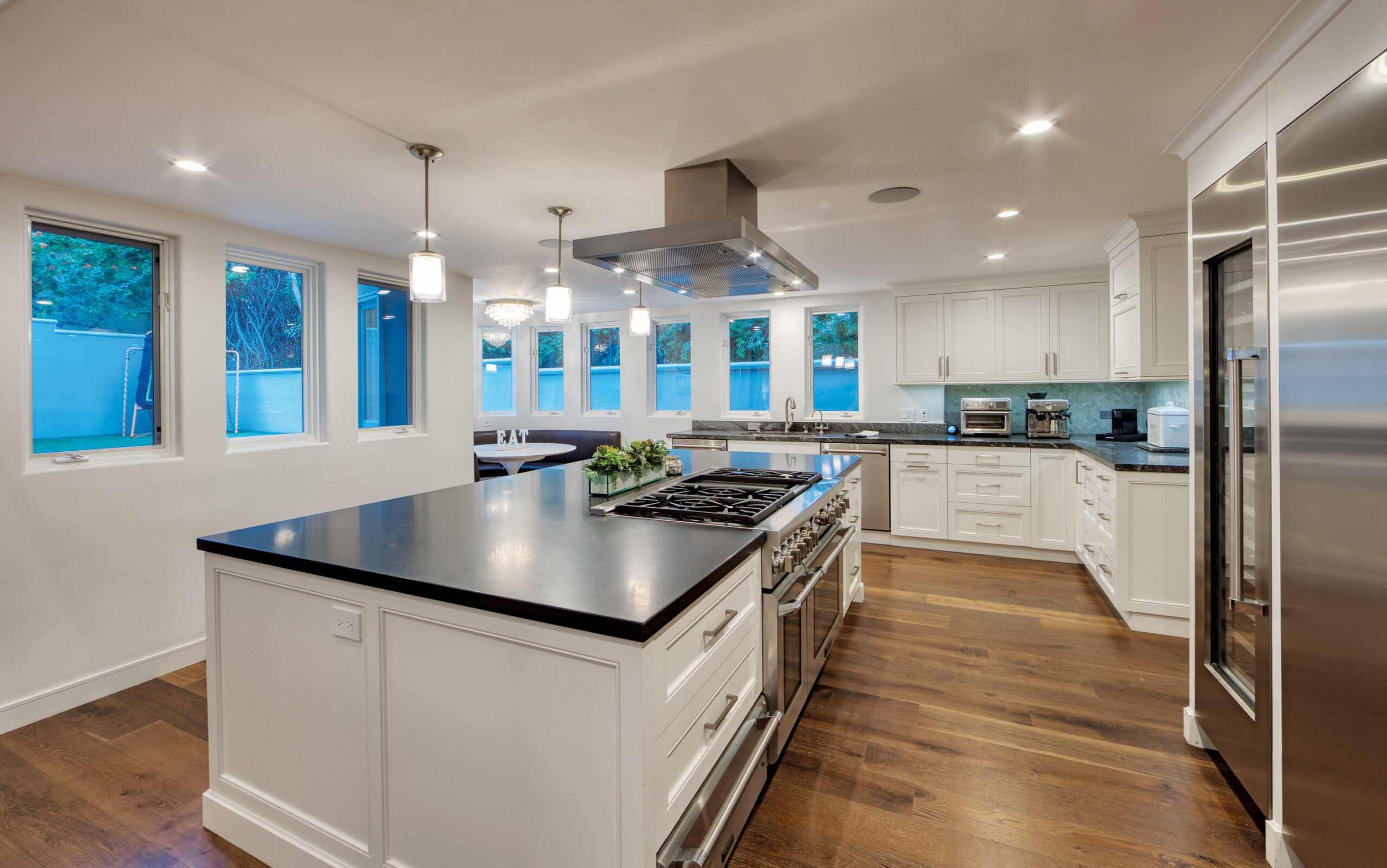 "It's really accessible for someone with an elderly parent or someone in the family who needs wheelchair access," notes Lauren Forbes.
Up on the second floor is the bulk of the sleeping spaces, along with a breezy sun deck of approximately 525 square feet where you can gaze at the ocean and sky over the landscaped green of the front yard. The third floor is dedicated to the oceanview primary suite: You walk through an open sitting room with beam ceilings and character-rich plank floors to reach the fireplaced bedroom. Dual walk-in closets are nearby, as is a white primary bathroom with a marble-clad footprint and amenities that make it a true haven.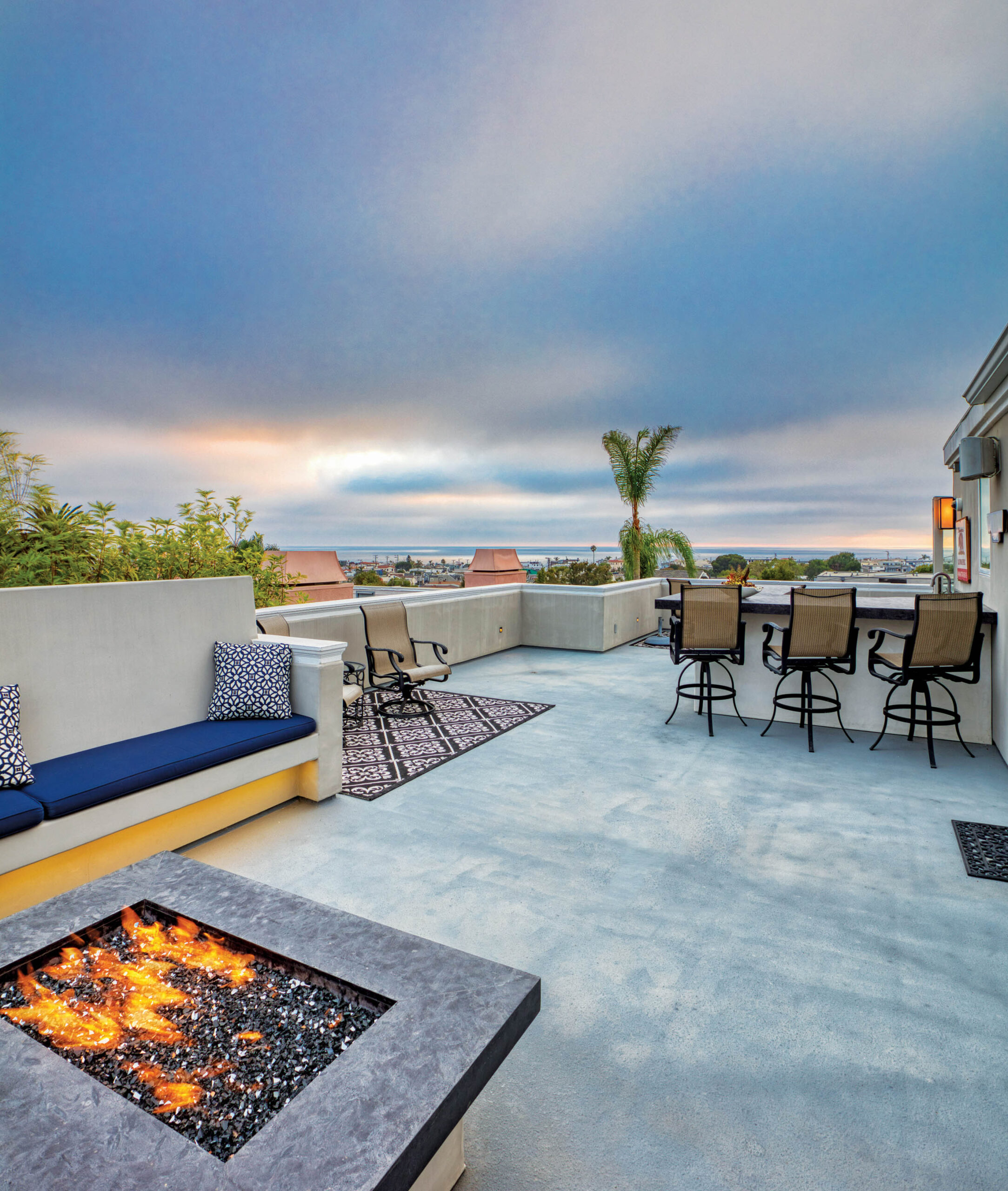 "The family loves to do spa days," says Lauren Forbes of the calming space, where you can soak in the tub or relax in the generous steam shower before heading into the dedicated dry sauna.
Like the rest of the home, the design of the spacious rooftop deck, approximately 750 square feet in size, is equally oriented to hosting large social events or more intimate get-togethers: There's built-in seating for gatherings around the fire pit and a bar where friends and family can socialize on starry nights or watch the sunset over panoramic ocean views.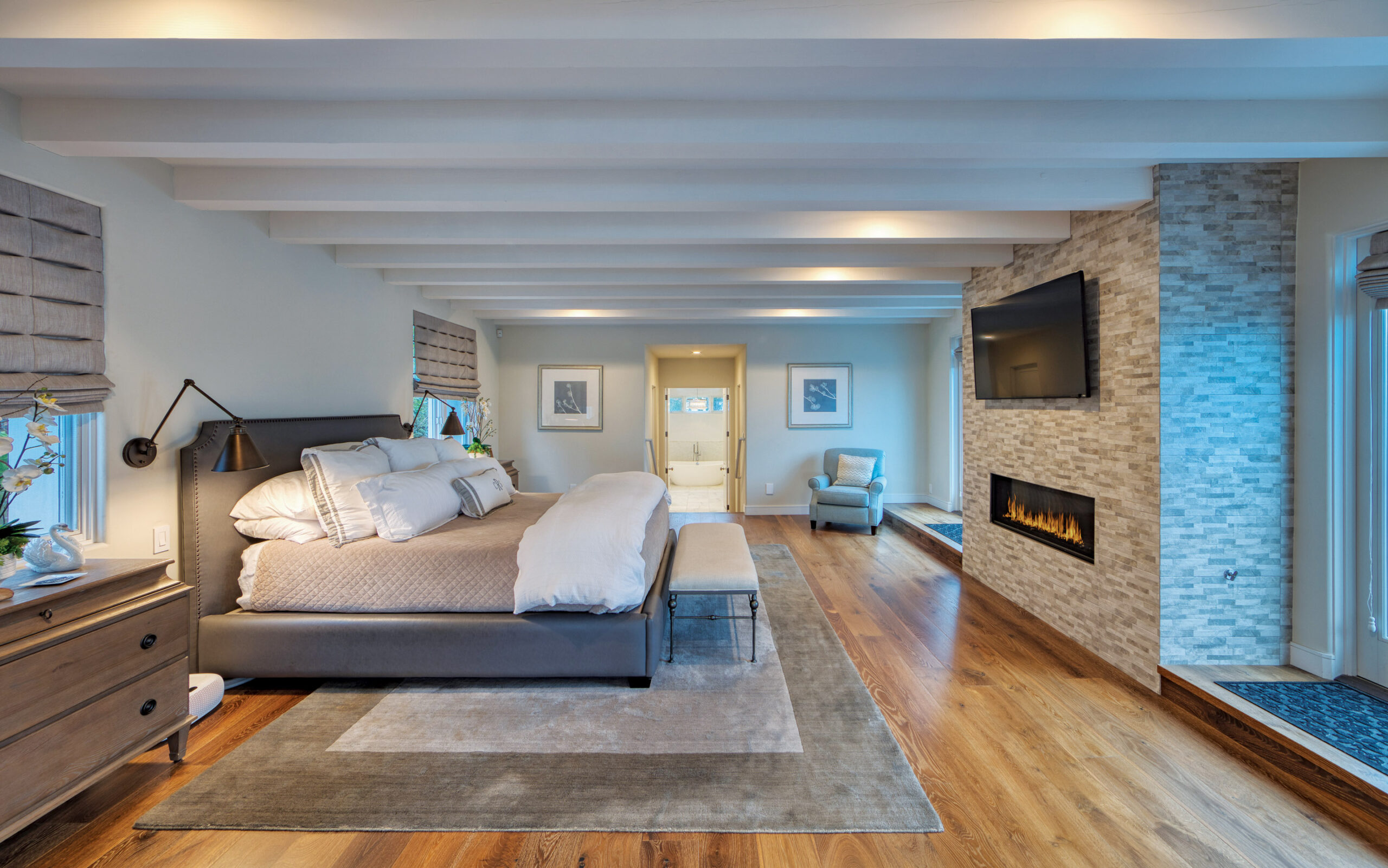 "Second to the Strand," states Lauren Forbes, "Hill Section homes sell for among the highest prices in Manhattan Beach. It's due to the big oceanview lots and close proximity to beach and Downtown."
From this address, for instance, you can pedal to the beach in five minutes and reach the lively downtown scenes of either Hermosa Beach and Manhattan Beach, both located about a mile away, in five minutes by car. Schools are also nearby; Robinson Elementary is within walking distance and Mira Costa High School is just a mile away.
It's always a welcome return to this home, however, where you have ample room to rest, relax and entertain in well-refreshed, elegant spaces with lofty ceilings and wood-plank floors. And enjoy the seemingly endless panorama of the blue of sky and ocean that surrounds you.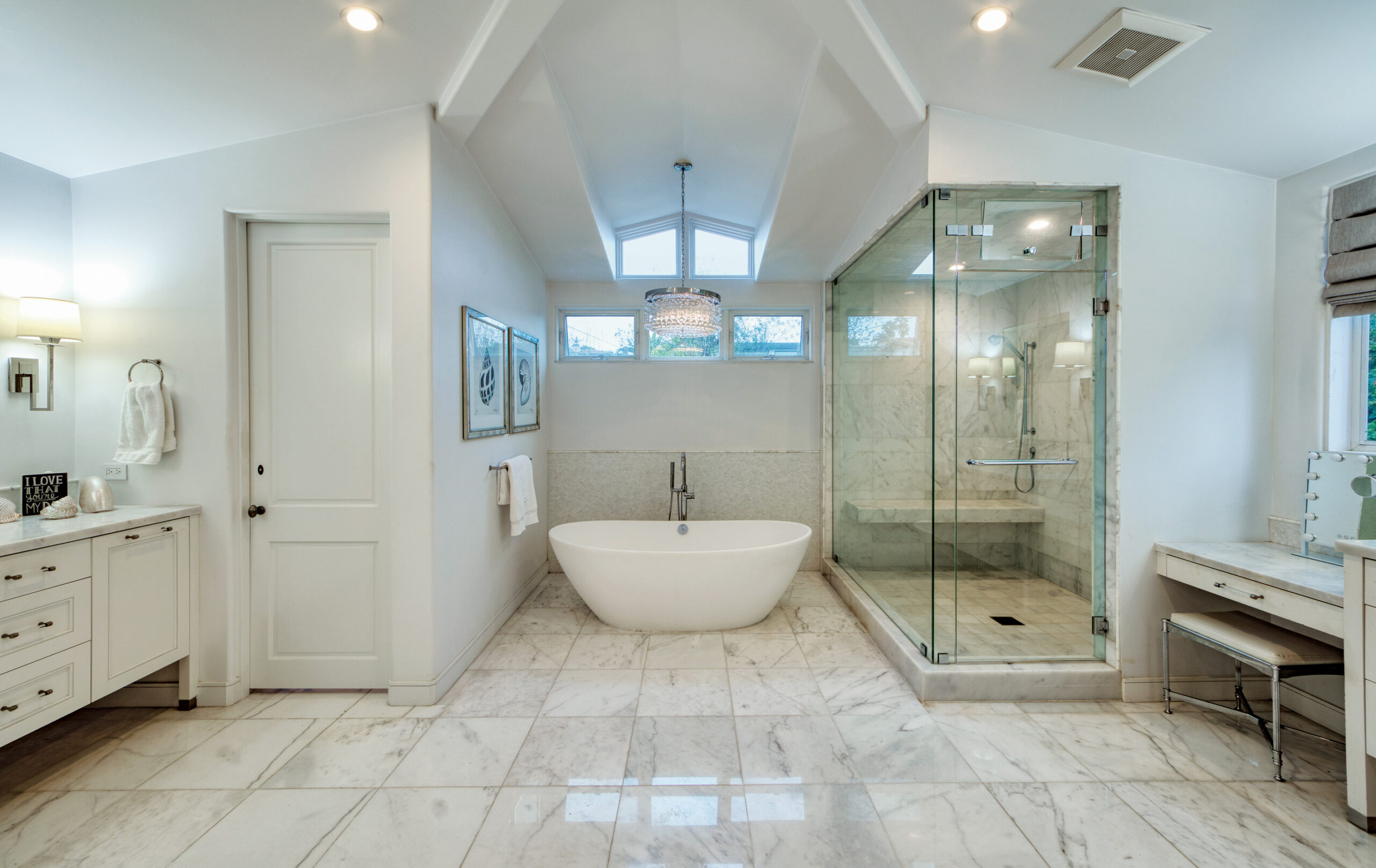 "The community just spent the last several years getting all of the utility poles and wires under-grounded," explains Lauren Forbes. "So it's made the view completely clear, which is very rare in Manhattan Beach."
Rare and—stepping onto one of the home's two oversized decks, where ocean air and waving palms amplifies the already dynamic scene—even sweeter.
Lauren Forbes | 310.901.8512 | DRE# 01295248
Lauren Forbes Group | Compass
List Price: $7,700,000
Photography by Paul Jonason