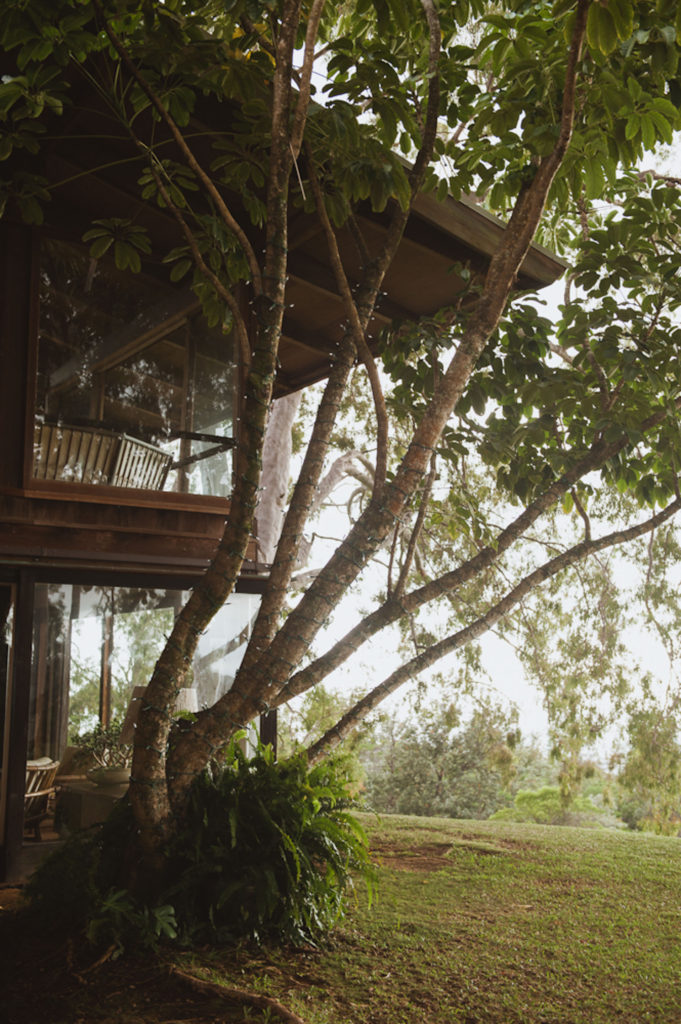 With a Respect for Nature and the Modern Genre, Visionary Architect Vladimir Ossipoff Changed the Landscape in Hawaii
One can't help but reflect on what Howard and Betty Liljestrand might have been thinking when moving into their much-studied hillside home overlooking Honolulu—a lauded Vladimir Ossipoff with a porte-cochère, stunning central stairwell and dramatically angled overhangs. Did they know what we now do?
That the Liljestrand House (now a museum) would be named a "Pace Setter House" by House Beautiful in 1958? That it would be listed on the National Register of Historic Places in 2008? That many would come to call it the Fallingwater of Hawaii?
Certainly Betty, on board most days as general contractor of the project, sensed its specialness. Perhaps even Howard. They were, after all, people who appreciated good design and knew that in Vladimir Ossipoff they had a once-in-a-million hire.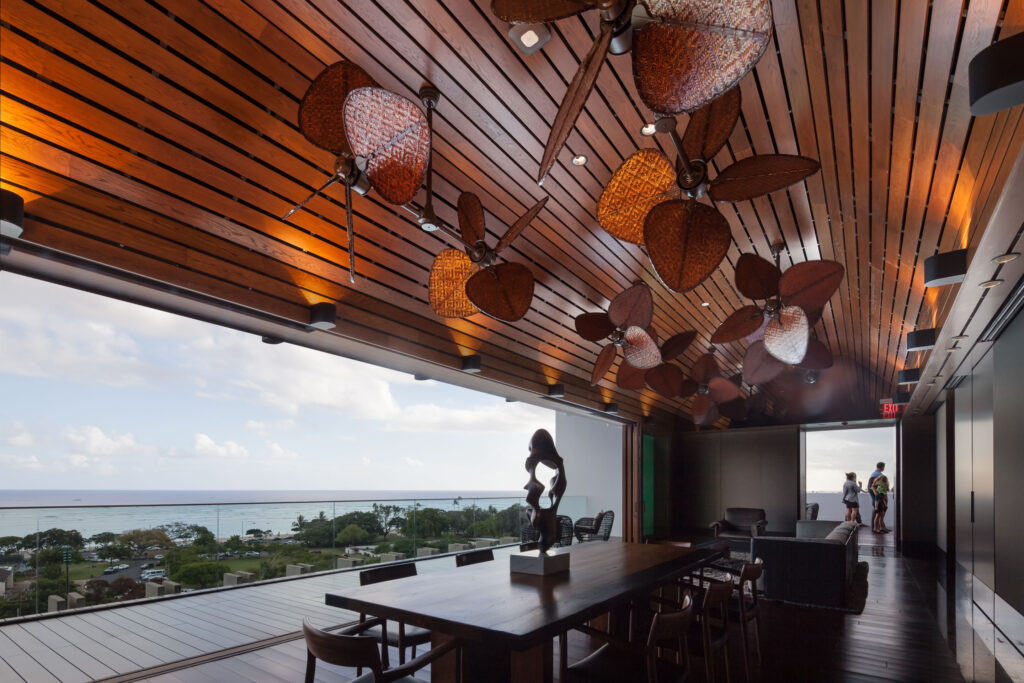 Although his name is less familiar to mainlanders as it is to islanders, Vladimir Ossipoff is celebrated the world over as the "master of Hawaiian architecture," a moniker not without irony.
Born in Russia, raised in Japan, and educated at UC Berkeley, Vladimir Ossipoff landed in Honolulu in 1931, where he was at the frontlines of Tropical Modernism. In this vernacular, Ossipoff was brilliant, a dedicated combatant waging what he called—vocally and without reservation—a "war on ugliness," brought on by dismal architectural design and rampant over-development in the Hawaiian Islands.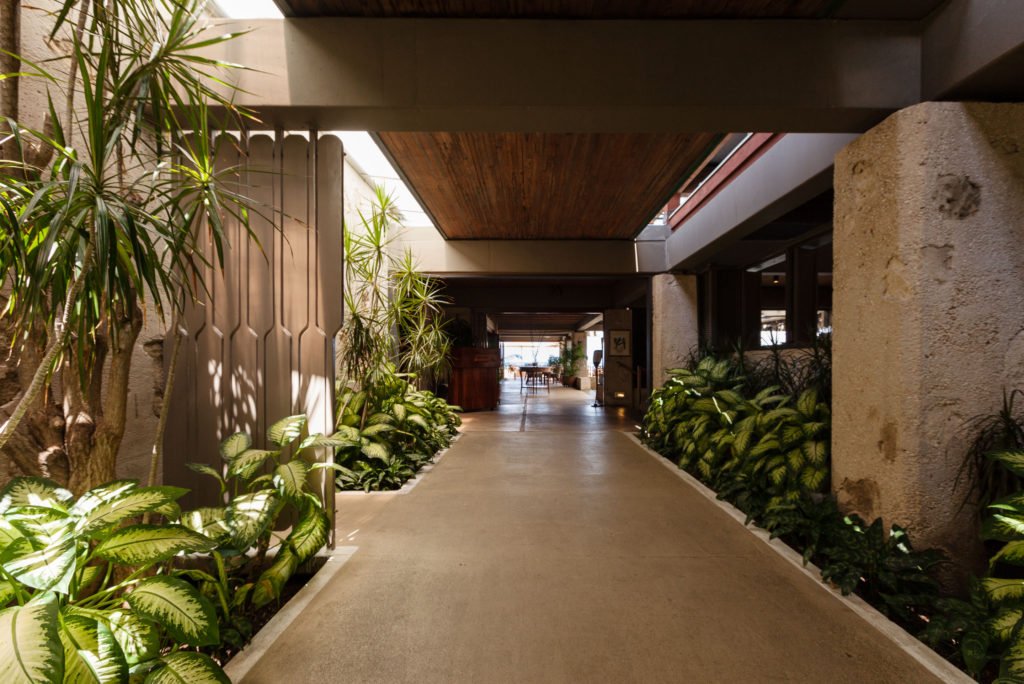 Conviction-driven and no-nonsense in his approach, Vladimir Ossipoff argued for restraint, and for architecture that was environmentally sensitive, culturally contextualized and appropriate to the unique characteristics of the landscape—its light and microclimates. Inspired by the interaction of indoor and outdoor space, Ossipoff's designs are best understood as responses to these regional concerns.
His work within this place-sensitive framework exhibits a cross-cultural style; he fused Japanese building techniques with the principles of modern architecture that defined the Mid-century Modern period. Vladimir Ossipoff's use of natural materials, from native woods to lava rock, was crucial and reinforced his intent to create architecture that did not overpower nature, but rather, seemed to spring from it.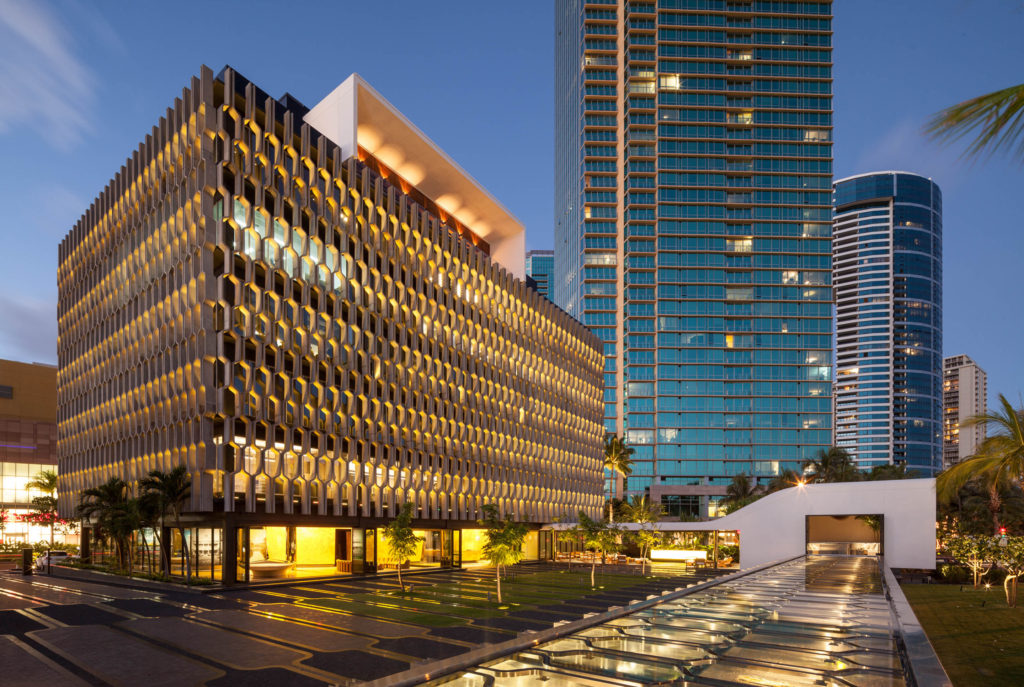 Vladimir Ossipoff completed a staggering number of projects, more than 1,000, including significant private homes like the Liljestrand House; simple, culturally considered chapels; airport terminals and more. The IBM Building, its latticed façade part of architectural lore in Honolulu, is a tour de force of his commercial output.
Now occupied by the Howard Hughes Corporation and the primary office for Ward Village, the building is a guiding ideal of the Mid-century Modern aesthetic, its honeycomb motif meant to reflect a computer punch card while keeping the blazing sun at bay.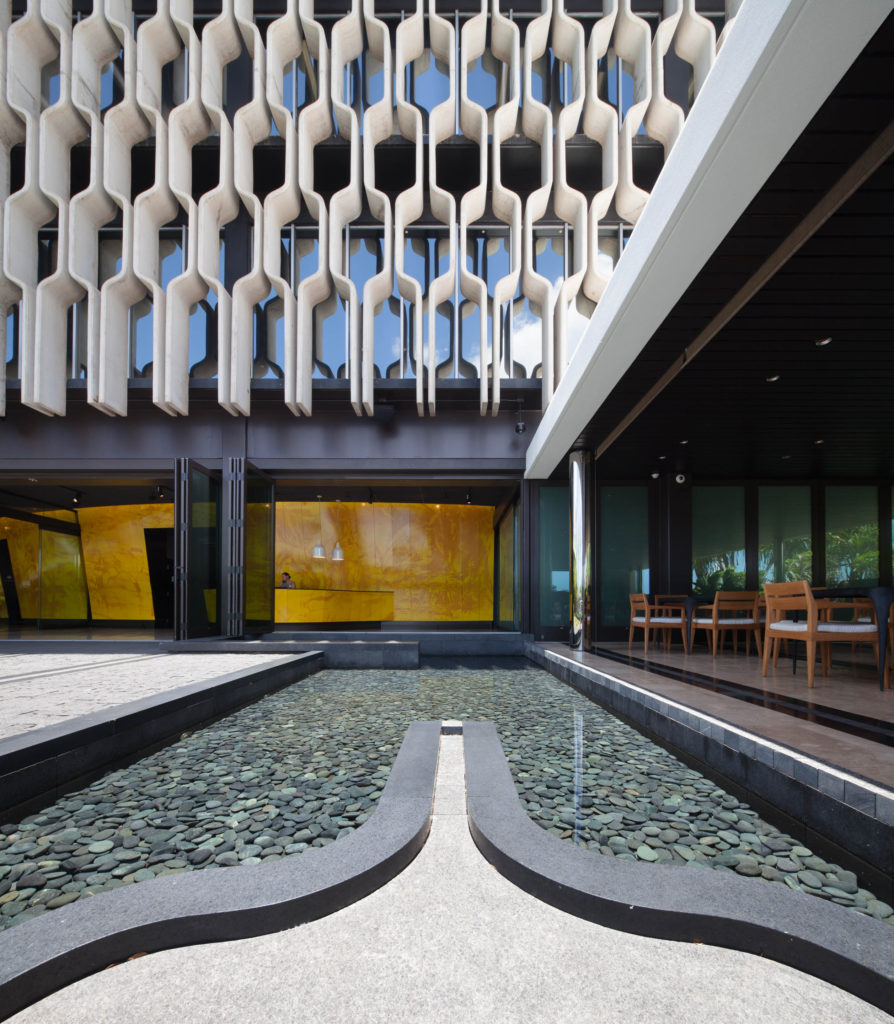 As modern it is, the structure is a glaring prompt of Vladimir Ossipoff's past. As a young boy in Japan, Ossipoff and his family would occasionally take tea at the Imperial Hotel, designed by the architect to whom he is most frequently compared, Frank Lloyd Wright. Given this, one naturally wonders if Ossipoff channeled this memory when blueprinting the IBM Building.
In 1998, having spent nearly seven decades in the Hawaiian Islands, Vladimir Ossipoff succumbed to old age. But his vision for Hawaii was, as it still is, modern.
Photos: Courtesy of Howard Hughes Corporation