Torrance restaurant Miyabi Uni gives new flavor to a classic Japanese dish
Written by Virginia Fay | Photography Courtesy of Michael Wu
A delicacy unlike any other, properly prepared uni—or sea urchin—is a singular pleasure. It's also the focus of chefs Isao Minami and Hisao Kasama's new restaurant, Miyabi Uni in Torrance, launched with a mission to bring this unique dish to its full potential.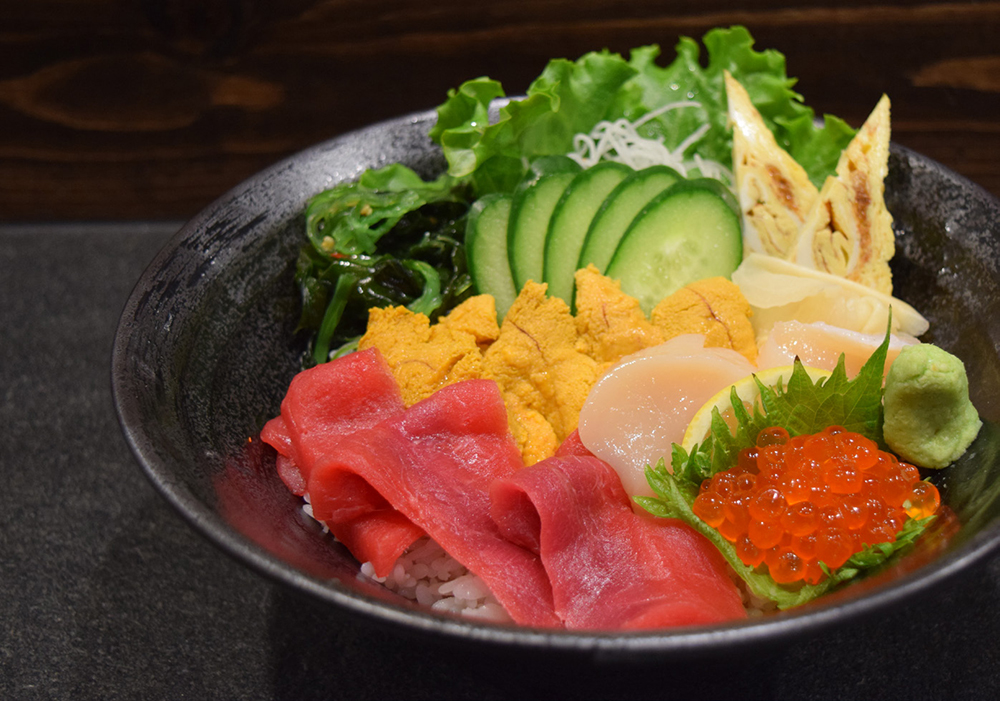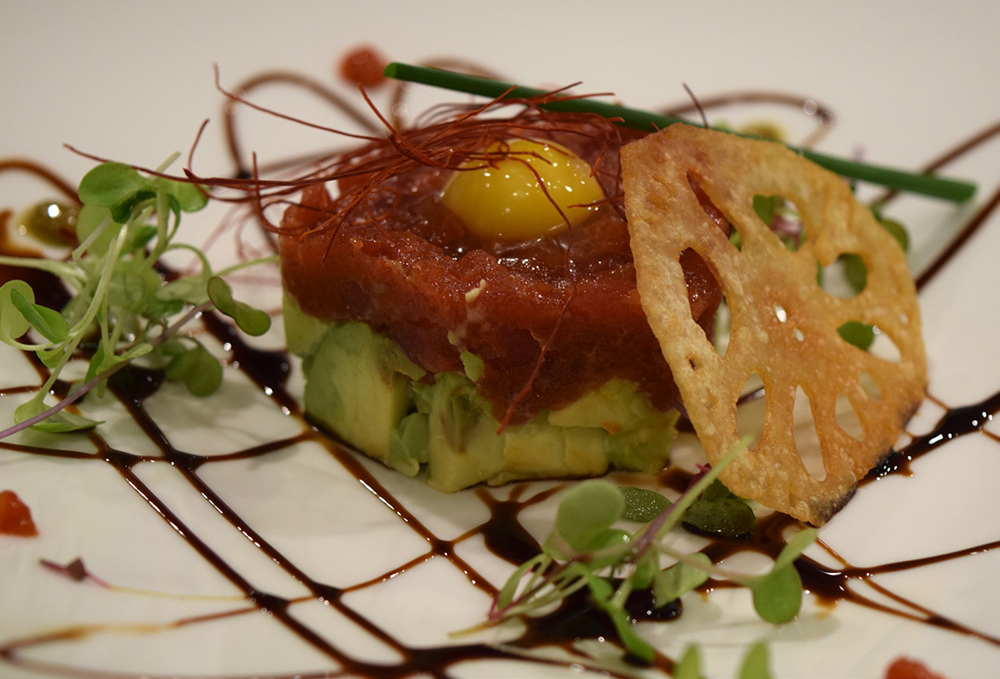 With more than 90 years of combined experience, Minami and Kasama began their culinary careers in Japan. Over their decades preparing Japanese cuisine, they were struck by the lack of variations in how uni was served, noting that what's available in most restaurants only scratches the surface of how this dish can be enjoyed.
The two liken uni to the "butter of the ocean," and delight in developing inventive new ways to serve it. Thus, they based the restaurant's menu around items they would typically make for their own families on special occasions—a fitting structure, as they also strive to make everyone in the restaurant feel like family.
One of the most popular dishes on the menu is the distinctive uni pasta. Though it's served elsewhere, Minami and Kasama cultivate the uni with subtle flavors and no salt, allowing it to take center stage. The dish is served with standard salt and pepper, as well as Matcha salt, the chefs' favorite, to allow each guest to customize his or her own experience. Condiments, they say, can change the entire complexion of the dish, so they let diners enjoy it to their own specifications.
The chefs cultivated their skills in preparing uni during their stint at the now-closed Maruhide Uni Club, which laid the foundation for the Miyabi Uni concept. But now, they say, they're "elevating that customer experience to a completely different level [to] take our diners on a journey of traditional flavors and modern creations." The chefs also say that without their previous training and employment in Japan, they wouldn't be here today, and their history there influences Miyabi Uni in every detail—"all the way down to the placement of the fresh wasabi in our donburi bowls."
Now that the duo is established in the States, they have regulars who travel from all over Southern California to enjoy their delicacies. They describe Torrance as "a hotbed of new concepts and ideas," making it the perfect place to put down stakes and join the "food revolution."
MIYABI UNI
1231 CABRILLO AVENUE, S101
TORRANCE, CA 90501 424.376.5135
MIYABIUNI.COM